The Clarkson review: Land Rover Discovery Sport (2015)
Perfect for Jimi's hairdo, but no good for crosstown traffic
---
Published 23 February 2015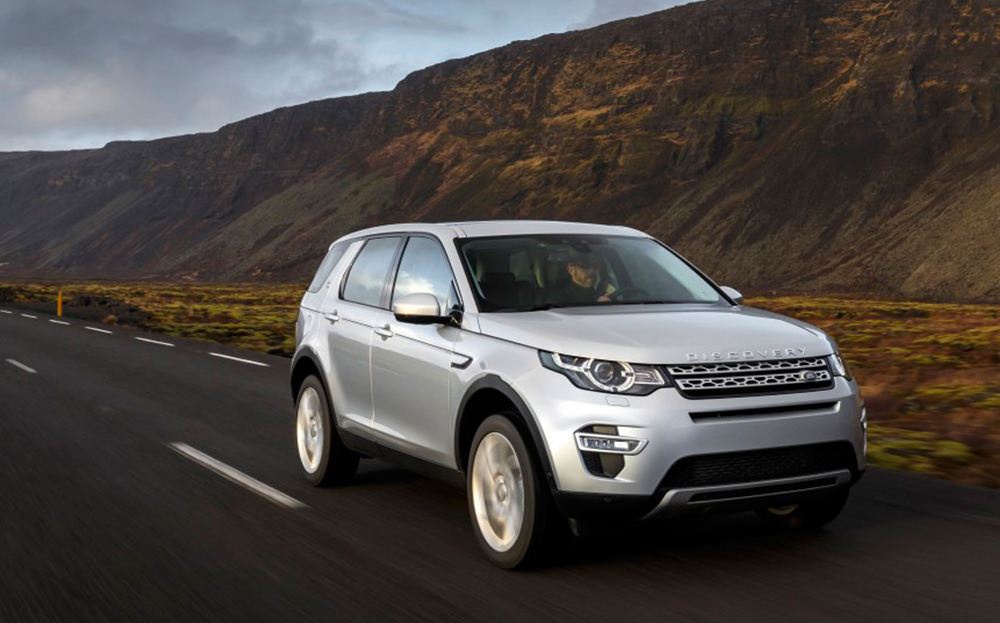 UPON RETURNING from my holidays earlier this year, I decided that I should become less fat. So I made some inquiries and discovered there were two ways of doing this. And since one was "doing exercise", there was in fact only one way of doing this: not drinking any more.
The effects have been remarkable. In just a month I've lost six chins and can get into my suit again. But there has been a downside: instead of using taxis when I go out in the evening I now use the car.
---
Browse the used Land Rover Discoverys for sale at driving.co.uk
---
In some ways it's a joy. You feel when you're driving in London at night that you can jump red lights, break the speed limit and knock down anyone who gets in your way, because if you are stopped by the police, you can put your hand on your heart and say, "Nope. I haven't even had a sniff." And they'll be forced to let you go with a cheery wave.
But it doesn't work out quite like that, because what you actually do when you take the car is sit in a traffic jam, and then, when you arrive, an hour late, spend an hour looking for somewhere to park. I realise that sobriety will add many years to my life, but I'm wasting so much time in traffic these days I wonder if the maths adds up.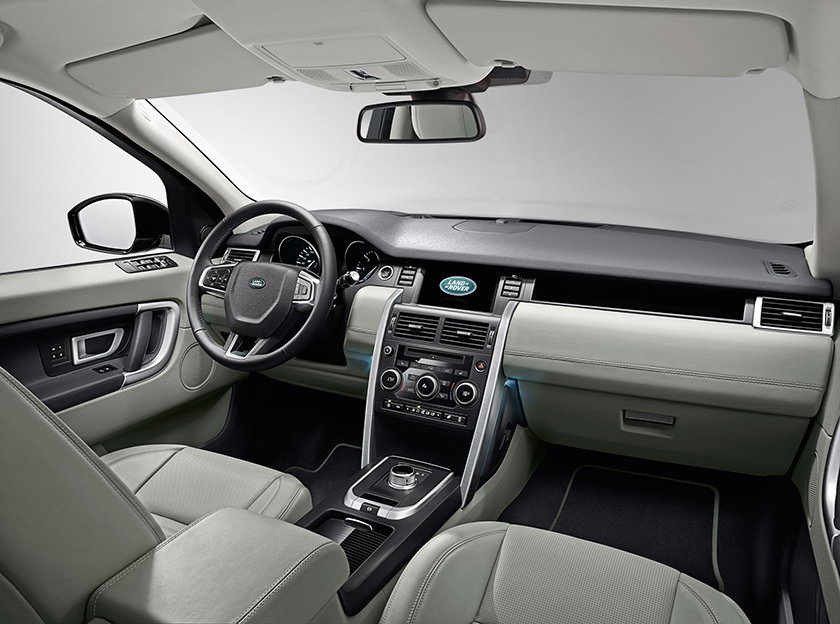 Last week, for instance, I had to go from Holland Park to something called Bloomsbury, and London was in a bad mood. Every single road was a tangle of frayed tempers, red lights and the sirens of stuck ambulances. So I wiggled about the back streets and was doing quite well until a diversion put me on a collision course with the Crossrail works at the bottom of Tottenham Court Road.
These have been snarling up the capital since 1951 and there seems to be no sign of progress. Hoardings around the site tell us that one day the scheme will bring an extra 1.5m people within 45 minutes of central London, but as you sit in the endless jam, with all the Humbers and Hillmans that have been queuing there since the road was closed, you can't help wondering if more people is quite what London wants.
The traffic lights go from red to green endlessly and nothing moves because everyone at the head of the queue died in 1973. And still the workmen dig, creating an underground superhighway that will link west London, where people live and work, to the east, where there are a few fishmongers and that's about it. They may as well build a tunnel from Hull to Dogger Bank.
Then you have the roadworks on the New King's Road that turn SW6 into an island every time Chelsea play at home. The Fulham Road is closed as well. I'd like to meet the man who thought this was an acceptable plan. Perhaps someone could send me the address of the home where he's living and the name of his nurse.
It's a strange car, this: billed as a replacement for the solid, no-nonsense Freelander, it is badged as a Discovery and sits on the same running gear as a Range Rover Evoque. Confused?  Mmm. I was too
What's made all this congestion worse is that I've been trying to get about in Land Rover's new Discovery Sport, which feels a great deal bigger than it actually is. This is because it has a vast amount of headroom. Jimi Hendrix would be able to drive this car — if he were still alive, obviously — without flattening his hairdo at all. It's like sitting in a cathedral. And when you are in St Paul's you don't even attempt to drive through gaps that actually are easily wide enough.
It's a strange car, this: billed as a replacement for the solid, no-nonsense Freelander, it is badged as a Discovery and sits on the same running gear as a Range Rover Evoque. Confused? Mmm. I was too. So let me put it to you this way. It's a seven-seat alternative to the rather too mumsy Volvo XC90. And a better-looking alternative to the standard Discovery, which, as we know, is mostly driven by murderers.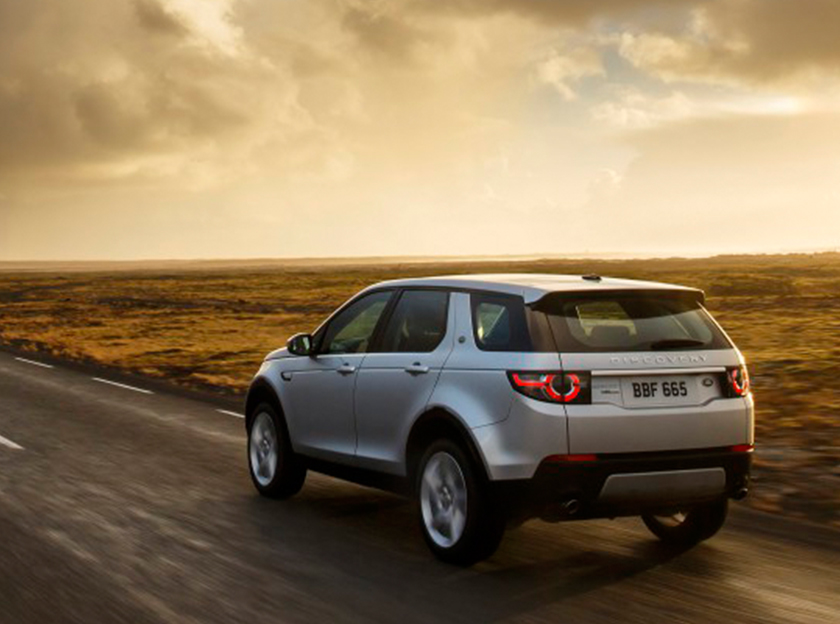 It's also very comfortable. Around town it isolates you from roads that have been mended by people who think "good enough" is pedantry, and on a motorway it glides along like a hovercraft. Only with better steering. And it's not just the suspension that warrants praise. The seats are comfortable too, and if you push the back bench backwards there is acres of space for kids. I haven't seen so much legroom in the back of a car since Citroën stopped making the CX Prestige.
Yes, the seats that rise up out of the boot floor are not ideal for the aged, the infirm, the fat or even the fully formed, but for a short school run it's better to have them than not. Even if it does mean you have to do without a full-sized spare wheel.
All of this — the nice ride, the school-run stuff and indeed the extremely sharp and precise steering — would lead us to think Land Rover had given up with its core values and that the Disco Sport would be flummoxed by any sort of weather or rough terrain. But no. It still comes with all the fancy off-road programs. You tell it what sort of ground you want to cover — mud, sand, a bog or whatever — and it sorts out its differentials and its four-wheel-drive system for you.
So far, then, everything is good. And it gets better, because at long last Land Rover has updated its satellite navigation and central command system. It's still touchscreen, which is the wrong way of doing things, especially when the display in question is a hell of a stretch even for me, but it's much better than it was.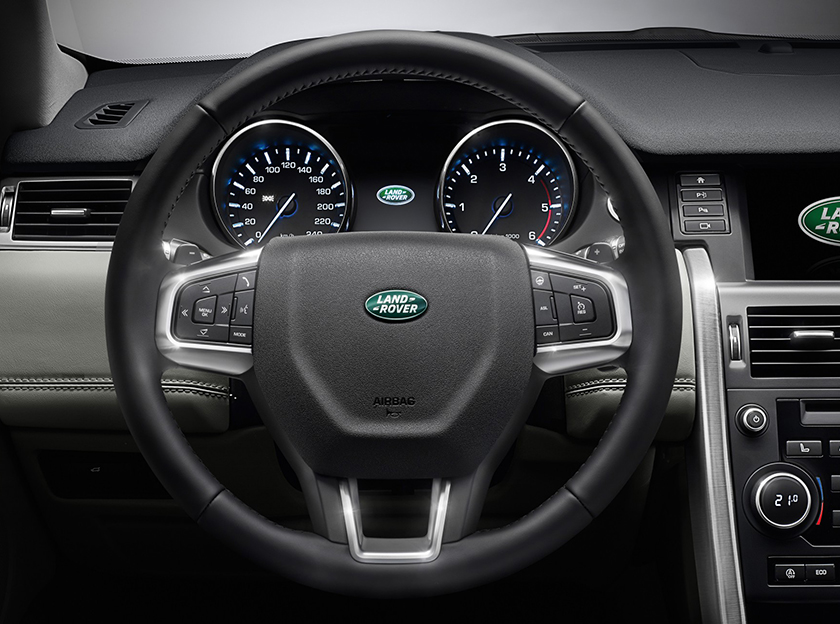 However, things go a bit wrong with the engine. Only one is on offer and — how can I put this? — it's a bit old now, and a bit tractory. The power it produces is fine — it'll get the car from 0 to 62mph in 8.9 seconds, which is brisk — but I couldn't really live with the roughness.
I hear Land Rover is currently working on a new powerplant that will be ready and available in the Discovery Sport later this year, so if the car appeals, best to wait until then.
Tthe biggest problem? It's going to get nicked. Land Rovers and Range Rovers are popular with gangs that ship them out to Africa before you've even noticed they've gone
And start saving, because it's not cheap. The basic price of the version I tested is £42,995 and, yes, this is quite good compared with the price of a Volvo XC90. It's quite good also for a luxurious, attractive and spacious seven-seater. And yet . . .
I dunno. It's hard to get your head round a price such as this for a car that is billed as a replacement for the much cheaper Freelander.
And then there's the biggest problem of them all. It's going to get nicked. Land Rovers and Range Rovers are popular with gangs that ship them out to Africa before you've even noticed they've gone. And I'm told that, to make matters worse, the keyless entry system, which is on higher-spec versions of the Discovery Sport, is not that hard to crack. In certain parts of London now, new Range Rovers are routinely stopped by the police because there's a good chance the driver won't be the actual owner.
That's not such a problem for me, of course, because I'm not drinking. You, on the other hand . . .
Clarkson's verdict  ★★★☆☆
One Disco I won't be attending
Land Rover Discovery Sport SD4 HSE Luxury specifications
Price: £42,995
Engine: 2179cc, 4 cylinders
Power: 187bhp @ 3500rpm
Torque: 310 lb ft @ 1750rpm
Transmission: 9-speed automatic
Performance: 0-62mph in 8.9sec
Top speed: 117mph
Fuel: 44.8mpg (combined)
CO2: 166g/km
Road tax band: H (£290 for first year; £205 thereafter)
Release date: On sale now
---
Browse the used Land Rover Discoverys for sale at driving.co.uk
---