The Clarkson review: Jaguar XE (2015)
Put a forged Monet in the boot and you'd have a real bounder's Jag
2015 Jaguar XE, from £26,990
NO ONE has yet said to me: "I'm thinking of buying a new Jaguar. What do you reckon?" People ask me about BMWs and Mercedes and Range Rovers all the time, but Jags? No. It's as though they've dropped off the businessman's radar completely.
We keep being told Jaguar is building another factory and taking on another billion or so employees, and that's true. It is. But only so it can build more Range Rovers. Jag sales are — how can I put this kindly? — a bit Betamax.
The problem is simple, really. Why would you buy a big XJ when for the same sort of money you could have a BMW 7-series or an S-class Mercedes or one of those Audis that take Cara Delevingne to film premieres? Answer? Anyone? Anyone?
In the days of Terry-Thomas and of John Steed in The Avengers, Jags were rather caddish and wonderful. They were driven by charmers and chancers who always had a dodgy Monet in the boot and a "spot of bother" with the mortgage company, so "Would it be OK if I crashed at your place for a few nights, old boy?"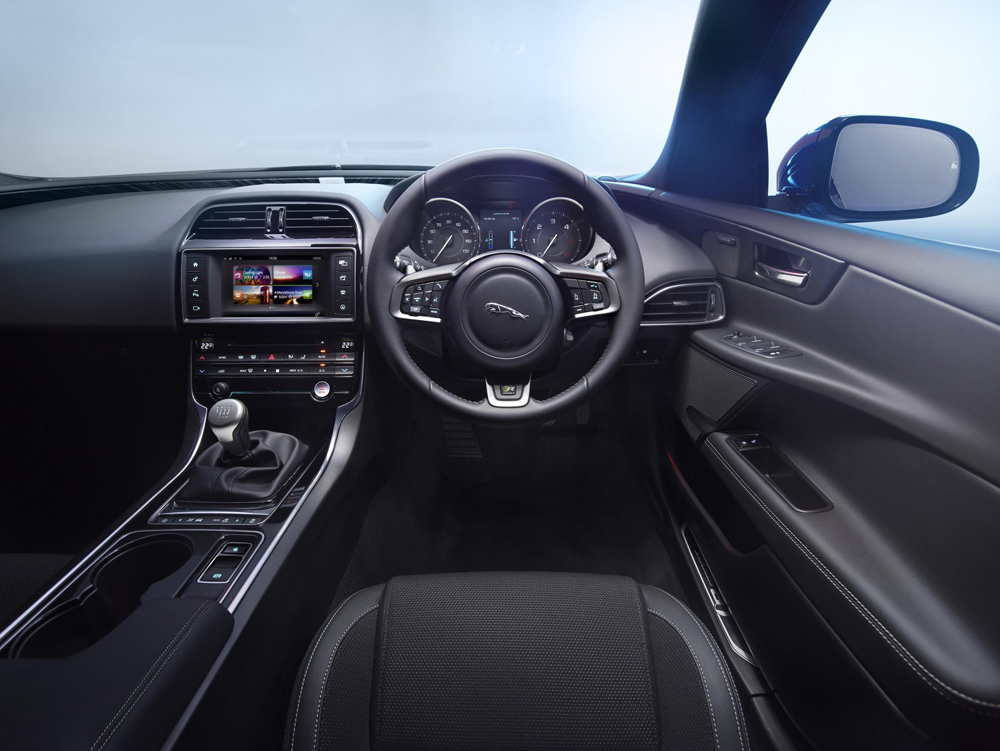 I know Jaguar worried about the Arthur Daley connection, but that was foolish, because people liked Arthur Daley. Even today people like a lovable rogue — someone who can charm his way into a woman's knickers even though he always leaves his wallet at home "by mistake". It's why we're always happy to have a drive tarmacked by someone who we know has nicked the ingredients from the council. It's why we buy rugs if we think they've fallen off the back of a lorry.
Jaguar should have sold its cars from behind the railway arches and fitted them with a cubbyhole for shooters in the boot, but instead it went with vodka-bar lighting and rorty oversteer handling
Jaguar should have worked hard to develop this market. The cars themselves should have been sold from behind the railway arches and fitted as standard with a cubbyhole for shooters in the boot. But instead it went with vodka-bar lighting and rorty oversteer handling, and the moment was lost. It's a pity.
As soon as you step into the new XE, you feel the disappointment. There. In the middle of the steering wheel is the Jaguar badge, which suggests you should be waist-deep in Wilton carpet, looking at your own raffish reflection in the highly polished walnut dashboard. But no. It's just a car in there. So, as with all vehicles in this price bracket, it feels as if you're sitting in a man's washbag.
There's more, I'm afraid. There's less space in the back than in the BMW 3-series and C-class Mercedes, and you get a smaller boot. And while clever new petrol engines are on the way, they haven't arrived yet. So the 2-litre turbo in my test car is an old Ford unit that first saw the light of day in the Mondeo. There's nothing wrong with it. It's refined and economical, but you'd always know as you bimbled about that the heart of the machine was from the wrong side of the tracks.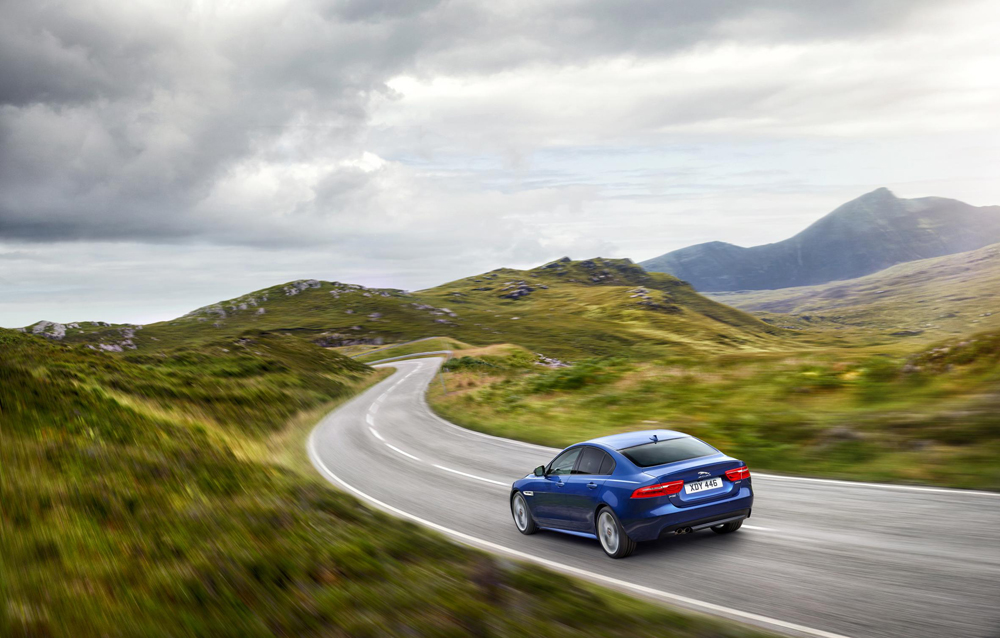 It's all a bit lacklustre, really, until you get to the eight-speed automatic gearbox, which isn't lacklustre at all. It's dreadful. You might imagine that, no matter what the situation, an eight-speed box would always have the right ratio to ensure you had the punch to get up and go. I'm afraid not.
Quite the reverse, in fact. It has been programmed to make sure that the engine is using as little fuel as possible at all times. This is to keep the EU emissions Nazis happy. So when you put your foot down to exploit a gap at a roundabout, the gearbox immediately forms a committee to decide how best to balance your request for power with its mission priority, which is: save the polar bear.
As a result, not much happens. So you ask for more power, which causes the committee to have a bit of a panicky wobble. Now it's like the Terminator in that scene in the new film when it has been told to kill John Connor and save him. It hasn't a clue what to do, so it just gives you random gears in no particular order until finally you mash the pedal to the metal, at which point it has a temper tantrum and throws a saucepan at your head.
Happily, there is a solution. You keep the gear selector in the Sport position, which tells the on-board computer that you literally couldn't give a pig's arse about the polar bear. You just want to be able to pull onto a roundabout without being T-boned by an oncoming lorry.
Maybe these issues will be addressed when the latest petrol engines come on stream next year. But that doesn't really help if you're looking for a new car now.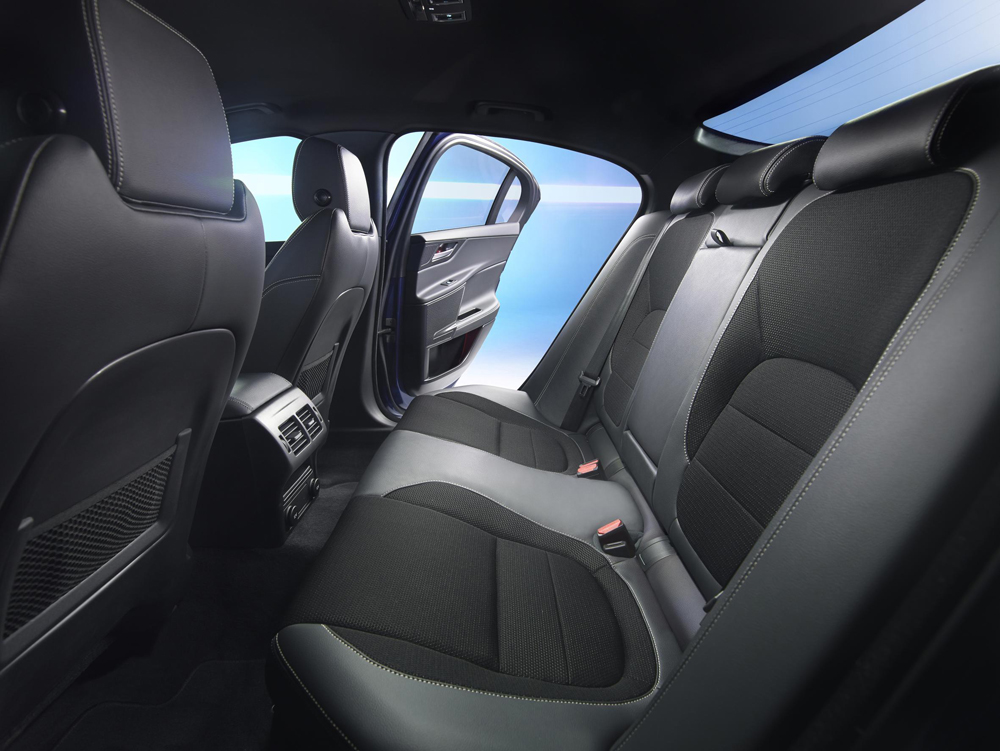 This might, though. I was on the M40 — a road I know so well that I've given all the Catseyes names — when I suddenly realised that the XE is extremely comfortable. Oh, there are buttons that ruin that by making it bumpier, but in Normal mode it is fabulous.
And it's not just the ride either. It has a refinement that is far beyond anything you could reasonably expect in this area of the market. In short, it feels noticeably more expensive than its German rivals. Even when you're going round Hammersmith roundabout, in west London, which is basically a ploughed field these days, it feels as though you're on a magic carpet.
If you leave this car's gearbox in Sport mode it's a better buy than anything BMW, Audi or Mercedes will sell you for the same money
Maybe this is down to the integral-link rear suspension, which is heavier than the setup everyone else uses but is better at its job. Or maybe the all-new platform, which one day will be used to make the Range Rover Evoque, is just inherently excellent. Or maybe it's a combination of things. But the XE feels like a £100,000 car. It drives well too.
And then it gets better because it is also extremely good-looking. It doesn't stand up and shout, "Look at me", but when you do, you will be mesmerised by its beauty. It's a minx with windscreen wipers.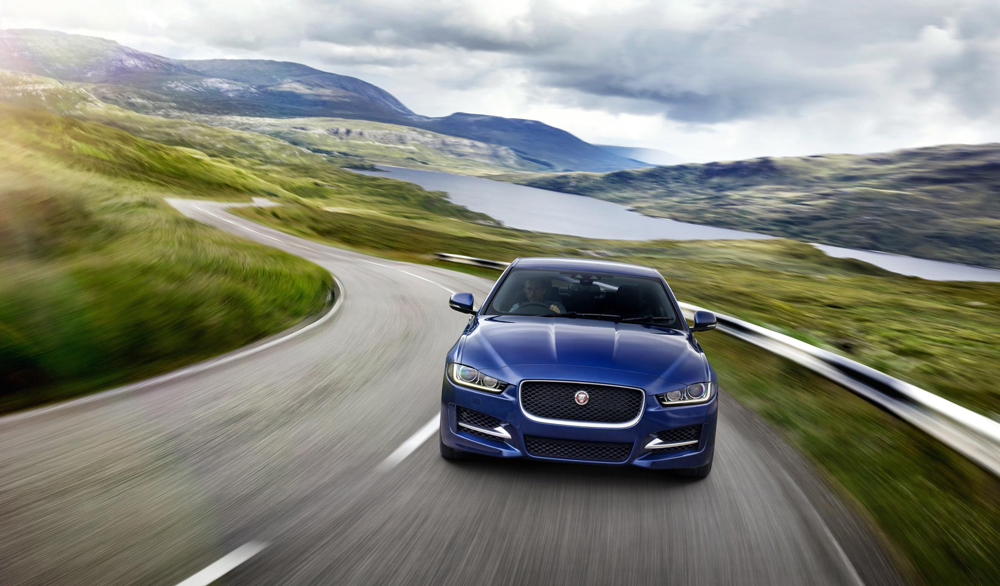 I have no doubt at all that if you leave this car's gearbox in Sport mode, switching back to "D" only when you're on a motorway, it's a better buy than anything BMW, Audi or Mercedes will sell you for the same money. It's definitely the one I'd choose.
There is just one thing, though, before I close. In the fullness of time, Jaguar will launch a fast XE. It'll have a V8, and everyone will rush around clutching their tinkles, saying that it's as good as a BMW M3. But no one will actually buy it, because if you want an M3, you'll buy one, not something that's just pretending.
So how's this for a plan? Jaguar should launch a Terry-Thomas special edition with lots of wood and tweed and possibly a decanter in the centre armrest. Sell it with a mildly forged Rembrandt in the boot and the number of a good lawyer programmed into the phone.
Because anyone who's old enough to be able to afford a Jaguar will want that from his car, not an ability to leave 300 yards of black stripes down the road every time he sets off.
2015 Jaguar XE Portfolio 2.0I 240PS specifications
Engine: 1999cc, 4 cylinders, petrol, turbocharged
Power: 237bhp @ 5500rpm
Torque: 251 lb ft @ 1750rpm
Transmission: 8-speed automatic
Performance: 0-62mph: 6.9sec
Top speed: 155mph
Fuel: 37.7mpg (combined)
CO2: 179g/km
Road tax band: I (£350 for first year; £225 thereafter)
Price: £33,740
Release date: On sale now