The Clarkson review: BMW M4 (2014)
Call up the old gang, Mr T - this paint job needs attention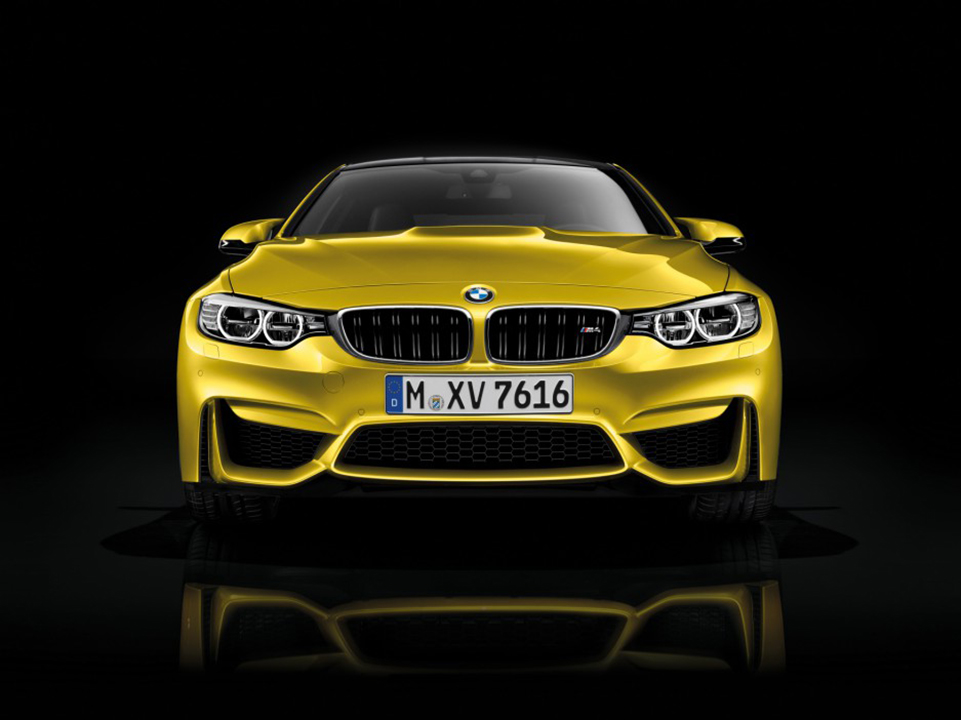 IT'S ALWAYS been said that technology and ideas developed in Formula One motor racing improve the cars we drive to work every day. Er, right. I see, so does your Nissan Juke have tyres that lose their ability to grip after 24 miles? Does your Toyota GT86 crash if the rear spoiler falls off? Can your Audi A3 be serviced as you drive it down the A38?
You do, of course, have antilock brakes, rain-sensing wipers, automatic headlights, inertia-reel seatbelts and a starter motor. But none of that lot — nothing that really matters — came from F1. And there's more. If F1 really were developing technology that eventually filtered down into road cars, then you would expect Renault, Ferrari and Mercedes to be at the forefront of hybrid technology. And they're not.
The car company that is at the forefront of hybrid technology right now is BMW, which isn't involved in F1. Its little i3 is intriguing, and, as I mentioned last week, the car I'm most looking forward to driving this year is the i8, which by all accounts is comparable to the Porsche 911. Except that it does 134.5mpg.
---
Click here to read more Clarkson
---
My worry — and I mentioned this too — is that BMW, like every other company in the world, has a limited pool of talent. And if the brightest and the best have been drafted into the hybrid projects, we have to assume it's the B-team that is charged with developing the car you see photographed on this page — the new M4. So does that mean it's not as good as it could have been?
My initial reaction when the car was delivered was to feel slightly sick. That is because it had been painted in quite the most revolting colour I've seen. BMW calls it Austin Yellow, suggesting that it would have suited an Allegro back in the day. And it would. But Baby Diarrhoea is nearer the mark.
My initial reaction when the car was delivered was to feel slightly sick. That is because it had been painted in quite the most revolting colour I've seen.
It's hard really to judge a car when it is such a horrible colour. It is like trying to learn to understand the moods of a bald dog. And to make matters worse, the other colours on offer are not much better. Best, I think, to go for black.
There's another advantage to this. If the car is black, you don't notice quite so quickly that the stylists simply didn't know when the time was right to step away from the drawing board. Every detail is garnished with yet more detail, and the end result is fussy. The door mirrors are especially annoying. Possibly the company has done this to make the two-door M4 coupé stand out more from the four-door M3 saloon, but I'm really not sure it was necessary.
Eventually, though, I was able to put the styling and the colour out of my mind and concentrate on the car, which — on paper at least — looks a step back from its predecessor, which was called the M3 coupé. That car had a glorious V8 that screamed and hollered as the revs rose and then howled in an orgy of what sounded like BDSM ecstasy as it neared the red line.
Well, you can forget all that. The new car is fitted with a turbocharged straight six. Turbocharging? In an M car? That's like putting gravy on an ice cream. However, this and the electric power steering are necessary these days if a car is to meet EU emissions regulations. It's not the end of the world, because you get even more power than you did from the old V8, and a huge spread of torque. On the downside you lose those top-end shenanigans. And the throttle response is a little more squidgy, a problem that's made worse by a seven-speed flappy-paddle gearbox that offers no creep. Unlike a standard automatic, the car won't move until you put your foot on the accelerator. Which makes parking a jerky bloody nightmare.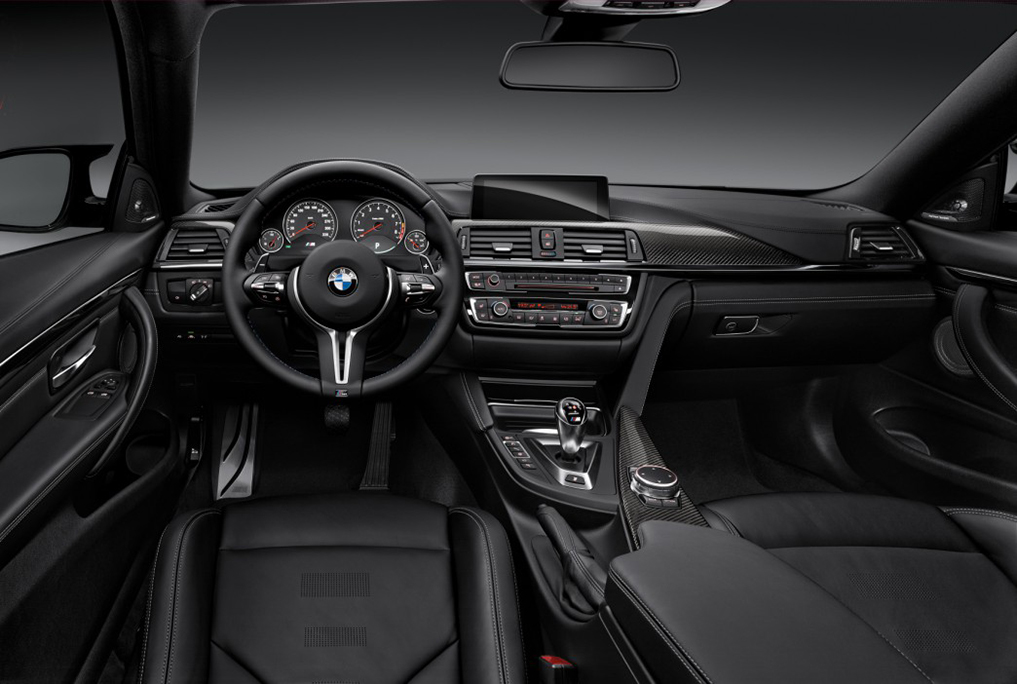 And while we are on the subject of the gearbox, I was forever being told by bongs and rude messages that I might not turn off the ignition until I had put the gearlever into Park. But as far as I could see, there was no Park. What you have to do to solve the problem is to slam the lever this way and that while swearing.
So, to recap, the colours are awful, the styling is blingtastic, the door mirrors are annoying, the gearbox is flawed, the engine is a step backwards and parking is hard. It sounds, then, as though BMW's B-team hasn't been able to overcome the emissions regulations, and as a result the car is not as good as the previous model. Yes, and there's more.
The M4 is not a particularly heavy car. Much plastic and carbon fibre is used to keep the weight, and therefore the fuel consumption, down. But it feels, as you potter about, as if it weighs more than a football stadium. You really do have to manhandle the wheel, and when you run over a bump, there's a sense it is simply being squashed.
There are, however, some good points. It's a very easy car to use: all the command systems are as natural as breathing. It is also fitted with fabulous seats. And I loved being able to select tracks on my iPod from a list shown on the head-up display. Oh, and I nearly forgot: it is truly marvellous to drive.
Yes, the engine is different in character from the old V8, but if you sit in the big meat pie of torque rather than at the summit of the power, you find you get all the oomph you want and total control over what the rear wheels are doing. Millimetric movements of your right foot are translated instantly into shifts in how the car behaves, and you can feel it all through the steering wheel, even though it's not really connected to the car.
The differential is fantastic, the brakes are wondrous, the antilock system is spot-on and the noise is a big bass-baritone that comes from the engine, not some laptop-activated exhaust valve.
It's fast too. The figures don't tell you all the story, because when you put everything in Sport Plus mode and plant your foot into the carpet, the car sets off like a disturbed shark. I honestly haven't enjoyed driving a vehicle as much as this for months.
I honestly haven't enjoyed driving a vehicle as much as this for months.
There was a time, of course, when the M3 was hijacked by the nation's squash-playing dealmakers. People in braces who didn't really know what it was; only that it made them look good. It was an accessory, like Oakley sunglasses.
Today these people are driving fast Audis and, to a certain extent, Mercedes AMGs. Which means the M3 and the M4 can be bought once more by people who simply want a seriously good car.
I just wish BMW's A-team had been involved in its design, though. Because I feel sure the stylists would have fitted less stupid door mirrors and made certain that some of the colours at least didn't leave you feeling physically ill.
BMW M4 specifications
Engine 2979cc, 6 cylinders in line
Power 425bhp @ 5500rpm
Torque 405 lb ft @ 1850rpm
Transmission 7-speed dual-clutch sequential/automatic
Acceleration 0-62mph in 4.1sec
Top speed 155mph
Fuel 34mpg
CO2 194g/km
Road tax band J
Price £59,145 (price correct at time of publication)
Release date On sale now
---
Click here to search for a used BMW M4 on driving.co.uk
---