The Clarkson review: 2016 BMW 730Ld M Sport
I did not expect the wandering hands
---
Published 29 February 2016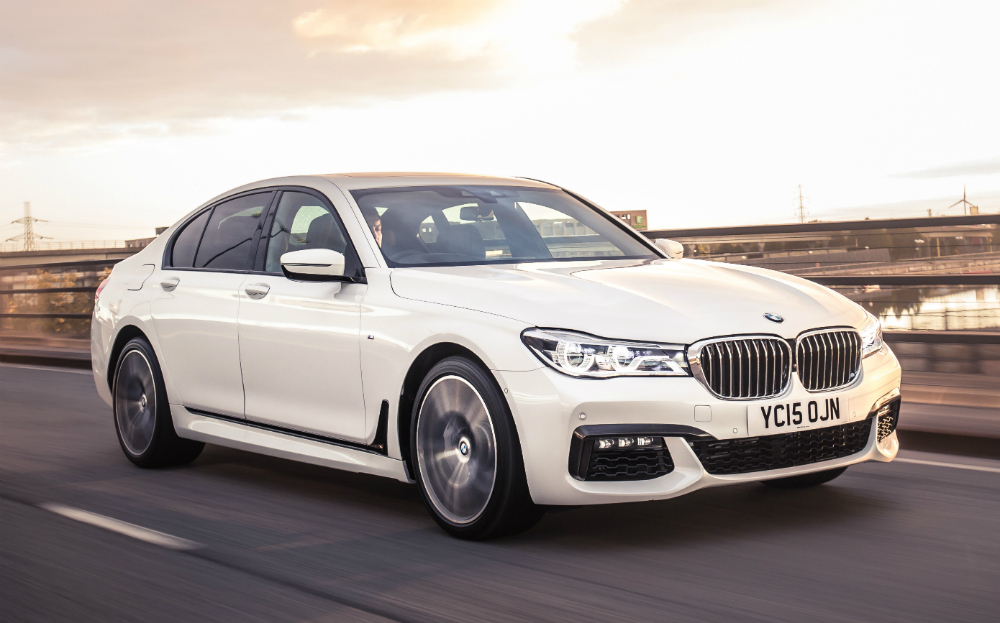 IF YOU are the Austrian finance minister, or an African dictator, or the managing director of a successful carpet business in West Yorkshire, then you will have a chauffeur-driven S-class Mercedes. And it's easy to see why.
---
View the used BMW 7-series for sale on driving.co.uk
---
Mercedes tests every new invention to see if it really offers any benefit. And if it does, Mercedes fits it to the S-class. So this was the first car in the world to have airbags. The first with seatbelt pretensioners; the first with crumple zones. This means it's always ahead of the pack. It's always the yardstick.
But BMW has come up with a cunning plan for its new 7-series. The company has looked at what you get in the S-class and then it's added a bit more. Let me give you an example. Mercedes fits the S-class with a system that monitors the driver's face. If it thinks he's getting drowsy, it sounds a gentle bong and suggests he pull over for a cup of coffee.
BMW has gone further, so that with its system the driver can choose what level of drowsiness he must achieve before the bong sounds. Seriously. You can tell the monitors to leave you alone if you are just having 40 winks but wake you if you fall into deep REM sleep. Can you see why this would be useful? No? Me neither.
BMW has gone berserk by offering a whole range of massages, none of which comes with a happy ending
Then you get an optional system that means you can remotely park the car. I kid you not. You can pull up. Get out. And tell the car to park itself. That's fantastic, but Mercedes would have said: "Why would someone want to be outside the car, in the rain, while it parks?" And it's a good question, if I'm honest.
BMW has also reinvented the ignition key. It's now a sort of mini iPad, and it will tell you how many miles your car can go before it needs refuelling and when it requires servicing. You can even use it to start the air-conditioning. Lovely. But the key is so big, it sits in your pocket like a brick.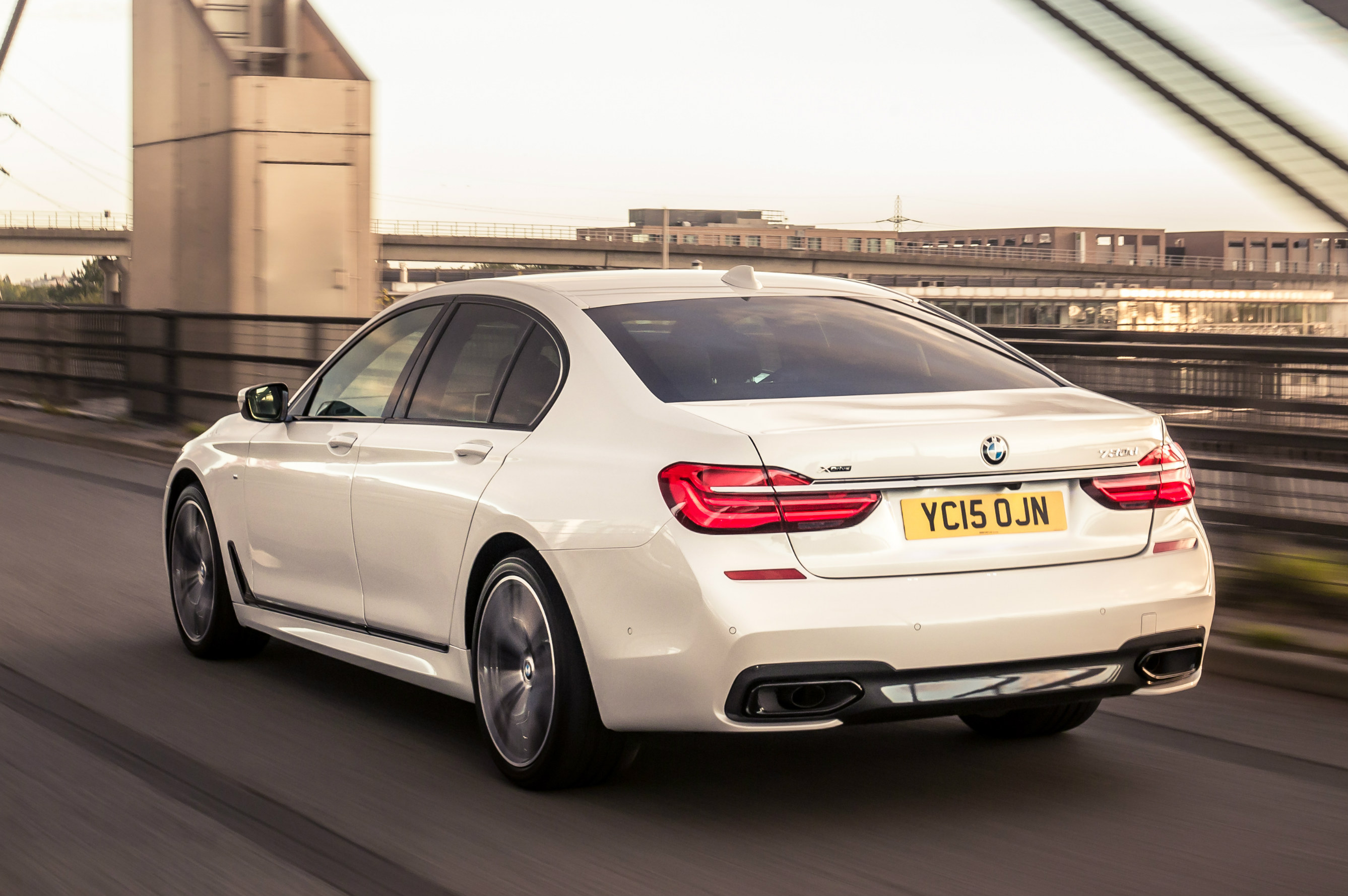 By far the worst feature of the car, however, is the rear seating, which is fitted with a massage facility. We've seen this before, of course, but BMW has gone berserk by offering a whole range of massages, none of which comes with a happy ending.
There's one that comes close, though. It gives you the sensation of someone fondling your buttocks. I found it vaguely horrifying. I needed to turn it off and reached for the central command screen, which is located in the armrest. I turned it on and it said it needed to receive a system update. Crying with the shame and humiliation, I waited until the update was complete, dived into the menu, found the seat controls and stabbed at the massage button, only to be told this feature needed a system update too.
Eventually I realised that you can turn the massaging off with an old-fashioned button, but when I did that, one of the little bags that inflate and deflate remained pumped up, so it felt as if I was sitting on a snooker ball.
And even when I did manage to get the seat to be just a seat, it wasn't very comfortable, and there was an annoying rattle, possibly from the rear privacy blind or possibly from the fridge.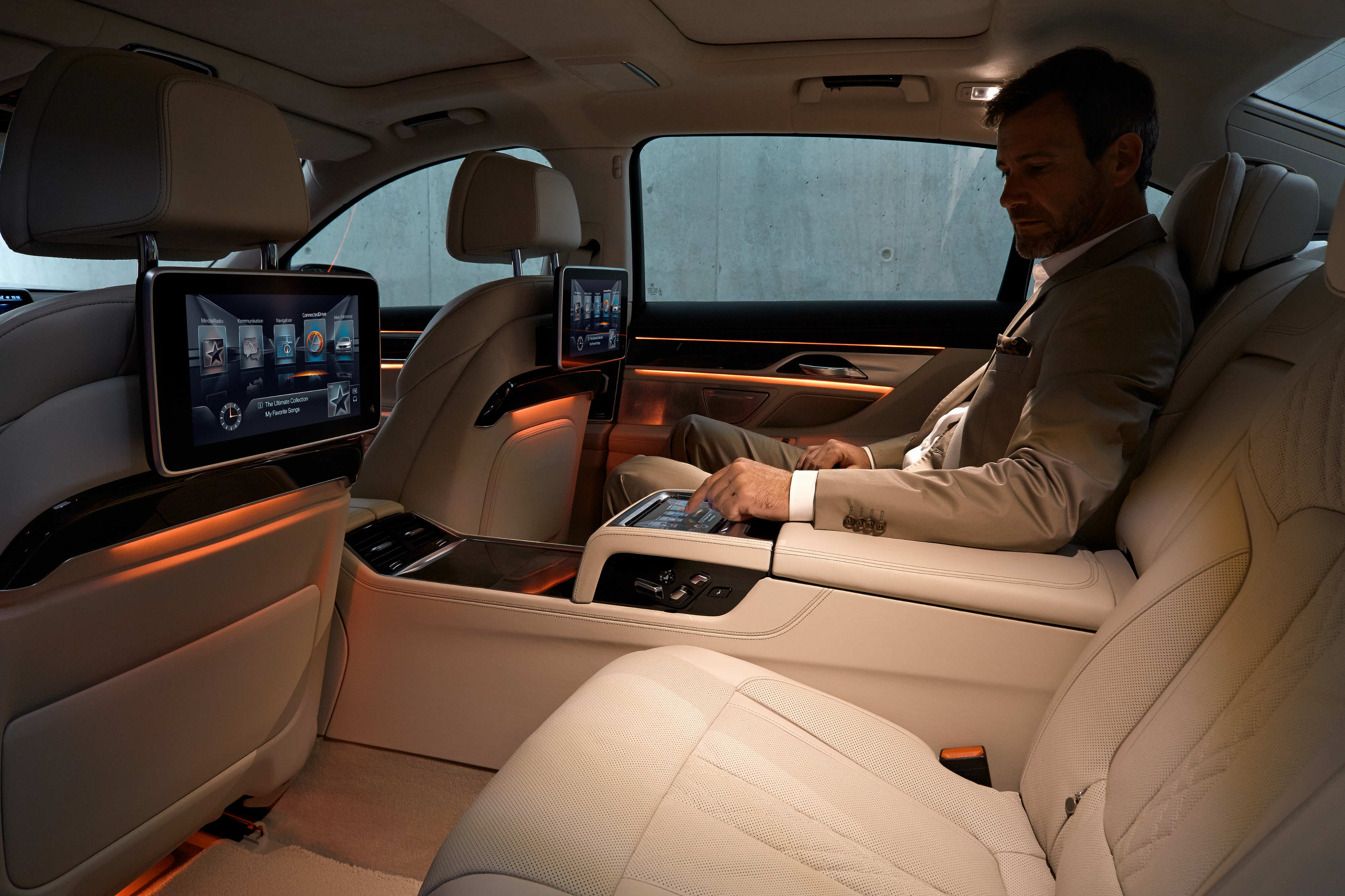 After that, I sat playing with the voice-activated system, which, it turns out, understands what you're on about only if you impersonate Donald Sinden. You need to roll your "r"s and enunciate as if you're the overeager lead in an am-dram production of The Corn Is Green.
Because this is tiresome, you may be inclined to use the touchpad. On this, you simply trace the letters of, say, the town you want to go to. But it is in the centre console, so you must use your left hand. Which means that if you're not left-handed, the car thinks you're a drooling infant.
I was flicking a V at the stereo one evening last week when my rear-view mirror filled with blue lights
If you don't want to write like a three-year-old or talk like Donald Sinden, you can use gesture control. Seriously: if you wave your index finger like Robert Duvall summoning a chopper evac from a Vietnam battlefield, the volume on the stereo goes up. Which is tremendously clever. But it does cause people in cars alongside to think you have taken leave of your senses.
It's worse, though, if you want to skip to the next track, because then you must flick a V at the stereo. And because it won't register the first time, you have to do it again. And then usually again.
That's exactly what I was doing one evening last week when my rear-view mirror filled with blue lights. It seems that while I was telling my car to eff off over and over again, I'd driven past a government camera that had noted the 7-series was uninsured.
While calls were made and checks done, I stood with one of the officers, laughing about the technology that had made the mistake. "You don't need a camera linked to a central database to find uninsured cars," I said. He agreed, and at that moment a six-year-old Skoda Superb minicab went by. We both laughed because, of course, the point was made.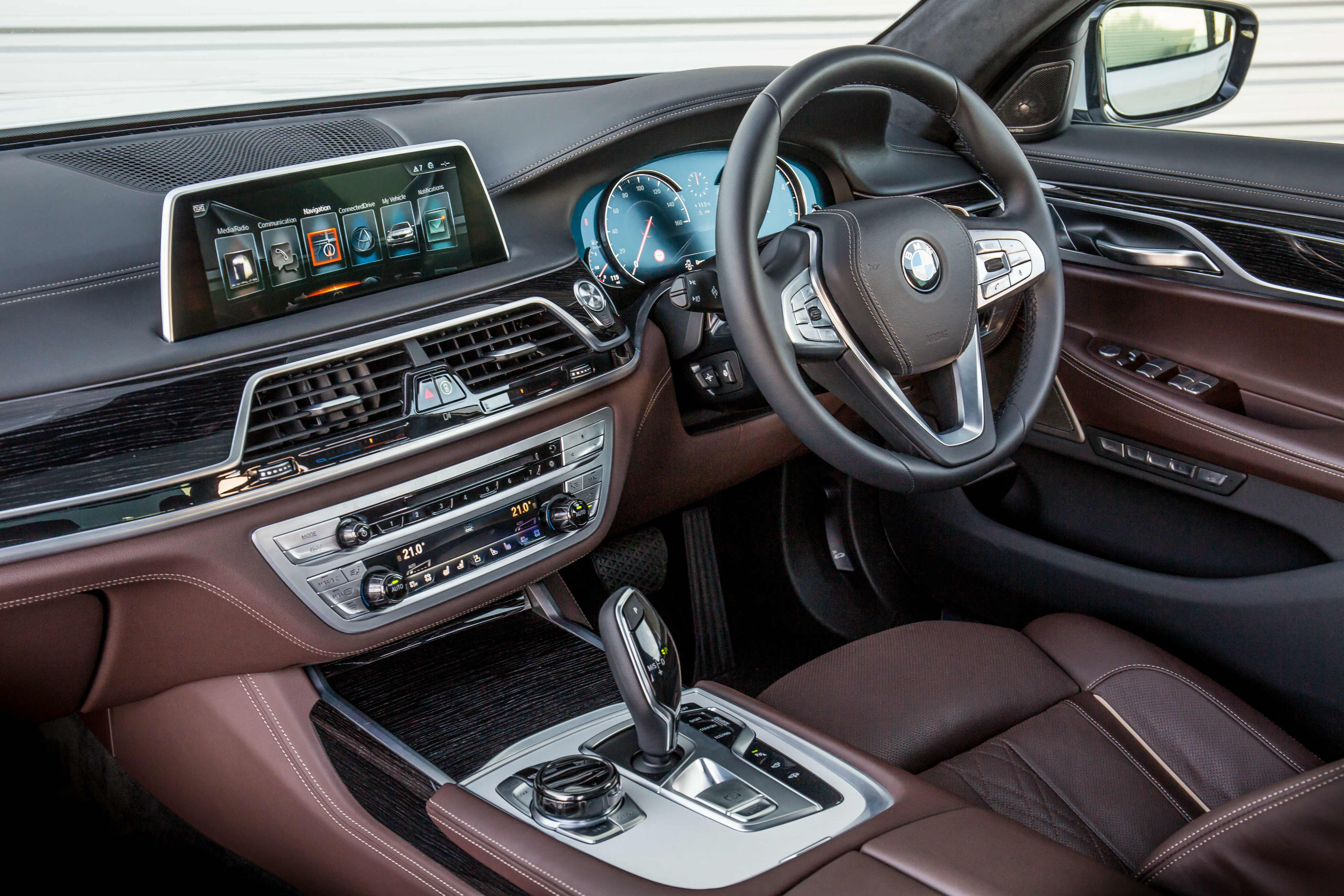 You sense the same issues in the new 7-series. It uses the sat nav, for example, to decide what sort of road surface and what sort of bend lie ahead, and then it sets up the air suspension to provide the right balance between comfort and handling. I can't even begin to imagine how much software code is needed to do this. But I do suspect that a boffin in a brown store coat could achieve better results using a spring.
The Comfort Plus mode does make the ride almost unbelievably soft, but in high winds on a motorway it felt as if the damn thing was chine walking.
Also, the 7-series is confused by potholes and it's not quite as quiet as you might imagine. You sense that there was a dilemma in the early stages of this car's design: should it be a BMW with inherent sportiness, or should it be an out-and-out limo? The result is a car that's sort of neither.
That said, the interior design is lovely — far nicer than in the Mercedes. And because there's so much stuff to play with, you will never get bored in a traffic jam.
But I think the main reason you'd buy the 7-series is that everyone else has an S-class. It's a reasonable point, except the reason everyone else has an S-class is: it's a better car.
2016 BMW 730Ld M Sport specifications
PRICE: £72,260
ENGINE: 2,993cc, 6 cylinders, turbodiesel
POWER: 262bhp @ 4,000rpm
TORQUE: 457 lb ft @ 2000rpm
ACCELERATION: 0-62mph in 6.2sec
TOP SPEED: 155mph
FUEL: 56.5mpg (combined)
CO2: 132g/km
ROAD TAX BAND: E (£130 a year)
DIMENSIONS: L: 5,238mm W: 1,902mm H: 1,479mm
RELEASE DATE: On sale now
Head to head
| | | |
| --- | --- | --- |
| | BMW 730Ld M Sport | Mercedes S 350 d L AMG Line |
| Price | £72,260 | £71,995 |
| Fuel (combined) | 56.5mpg | 52.3mpg |
| 0-62mph | 6.2sec | 6.8sec |
| Boot space | 515 litres | 510 litres |
---