Porsche Cayenne S E-Hybrid review (2015-on)
With a mix of petrol and plug-in battery power, this Cayenne promises 83mpg – but don't believe everything you read

2015 Porsche Cayenne S E-Hybrid at a glance
Handling: ★★★☆☆
Performance: ★★★☆☆
Design: ★★★★☆
Interior: ★★★★☆
Practicality: ★★★★☆
Costs: ★★★☆☆
---
ON THE Porsche website, car buyers will find a helpful car comparison tool. If you're buying a luxury SUV, you should try it during your lunch break at work; with just a couple of clicks it's possible to see how the different models in the Cayenne range stack up against one another – and the result will have drivers choking on their cappuccino and spraying chocolate-covered foam all over their keyboard.
---
Browse the used Porsche Cayenne cars for sale on driving.co.uk
---
In one column sits the Cayenne S Diesel. It costs £62,099, goes very fast and will travel 35 miles on a gallon of diesel. In the other column is the Cayenne S E-Hybrid. It too costs £62,099, goes very fast and will travel 83 miles on a gallon of petrol.
That's right: it travels more than twice as far on a gallon of fuel than the diesel version, so this is a no-contest, no-brainer that shows how anyone driving around in a diesel-powered car is living in the last century. Right?
As if that weren't bad enough, the hybrid powertrain – a mix of a V6 supercharged petrol engine and lithium ion battery that can be plugged in to the mains and recharged – mean this hulking great SUV emits just 79g/km of CO2. For company car drivers, that's the sort of figure that will bring a tear to their eye; you see, company cars are taxed according to their emissions levels, and 79g attracts just 13% tax on its P11D value.
The diesel costs company car drivers £717 a month in tax – the hybrid is just £266
If the figures are sending you off to the land of nod, try this: plug in to Porsche's hybrid technology and the monthly company car tax bill for a 40% tax payer is £266, or £3,197 a year. In the 4.2-litre V6 S Diesel, the monthly bill is £717, or £8,606 a year.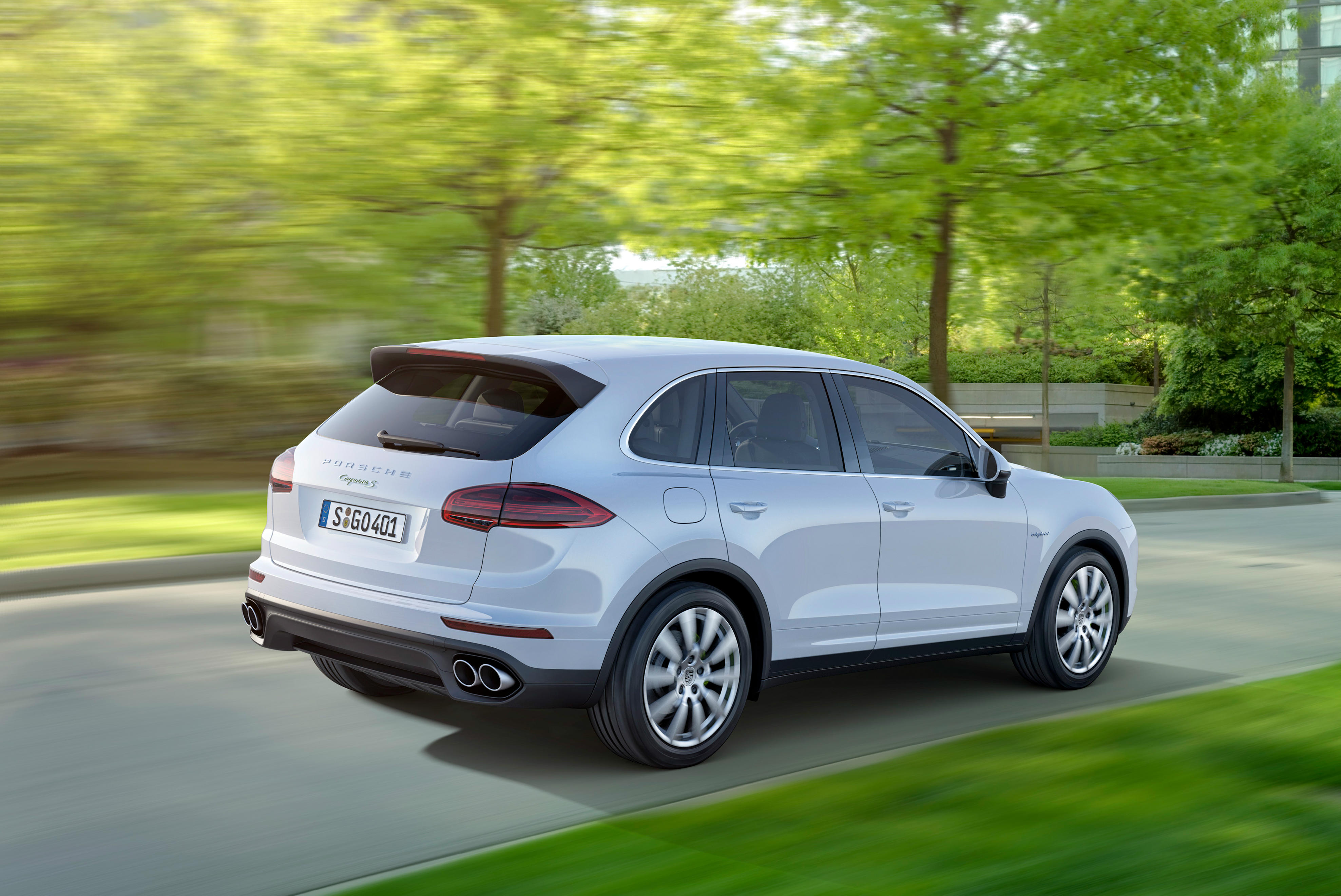 We could end the review of the Cayene S E-Hybrid right here. But then you'd go and spend a small fortune on a car that doesn't add up so well for private users and isn't terribly good at anything other than short journeys. And in a large, luxurious SUV that is great for carrying all the family, long distance drives should come naturally.
Private users don't get such a good deal. There's no road tax to pay, but the Cayenne S E-Hybrid, somewhat clumsily, falls on just the wrong side of the plug-in car grant eligibility criteria (one of its cut-off points is that vehicles cannot emit more than of 75g/km of CO2), meaning there's no £5000 contribution from the government, and no chance of avoiding paying the London Congestion Charge. To benefit from both, drivers must dig deeper still and spend £84,401, 71g/km Panamera E-Hybrid.
So, what is the Cayenne S E-Hybrid like to drive? Firstly, its battery takes just under three hours to charge from a regular household socket (we tried it and it does) or under one and a half hours using an optional, high-power 7.2 kW charger.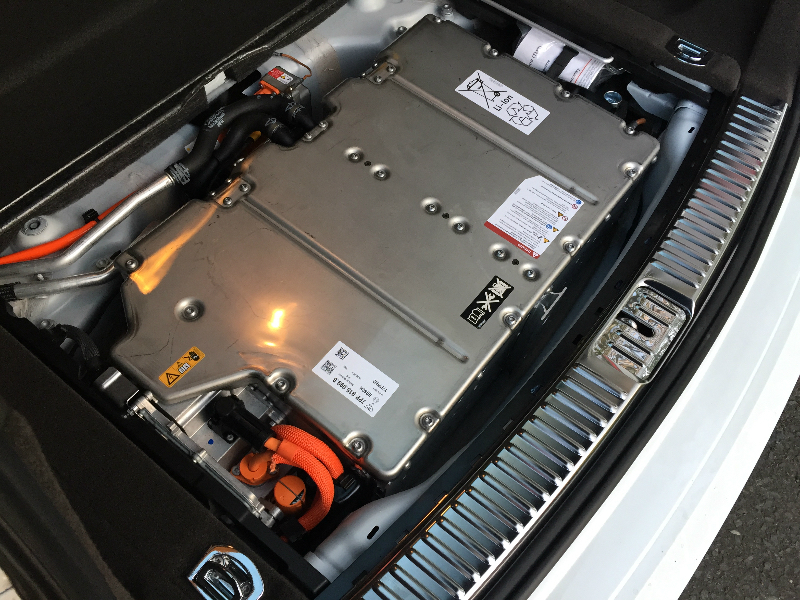 That's not bad. But drivers will either need to be able to park close to an external power point, either at home or at work, or know they'll have access to a public charging point. So if you don't have off-street parking, a plug-in hybrid car trips over its own cable even before it's got off the starting blocks.
The official range on the 10.8 kWh battery is 22miles, but Porsche is transparent enough to acknowledge that the range will vary from 11 to 22 miles, according to driving conditions. It can also be charged by the engine, but, as we'll come to see, that's a little like setting fire to an oil field.
To give it half a chance of proving its worth, we lined up a 34 mile commute, taking in rural villages, A-roads, a motorway and a town centre – your typical commute to the office, in other words. The battery was fully charged and the fuel tank full of petrol – it was down to the system to work out how best to conserve energy during the drive.
By the end of the trip, it had managed 39.7mpg. That's better than the diesel. But there were problems…
Porsche is the master of building cars that are peerless to drive, so presumably someone was on holiday when the E-Hybrid's powertrain was developed. It shunts and clunks like a worn out commuter train. The engine, electric motor and eight-speed automatic transmission don't gel together terribly well and, like three awkward guests at a dinner party, you get the impression they each would rather be somewhere else.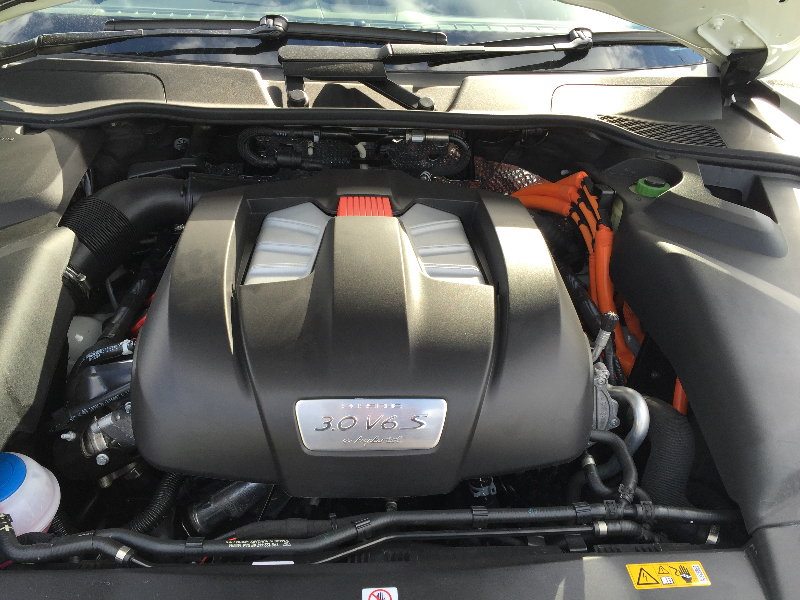 Put your foot to the floor and there's no shortage of performance, but the V6 motor (sourced from Audi) is gruff and characterless compared with Porsche's flat-six-cylinder engines. It's also frustrating on main roads, where the electric motor struggles to keep this 2,425kg SUV in check with fast moving traffic, yet its peak operating speed is 77mph, meaning the electric motor and engine are forever jockeying for position as you cruise between 70 and 80mph. Here, the diesel Cayenne would be much smoother, overtake other traffic effortlessly and return better fuel consumption.
The fuel economy fell to 23.5mpg without charging the battery from the mains
The Cayenne S E-Hybrid is at its happiest in the suburbs and around town, where the system generally defaults to electric power, the running is silent and progress smooth.
Then came the issue of completing the return journey without having been able to recharge the battery from a mains supply. The fuel economy fell to 23.5mpg.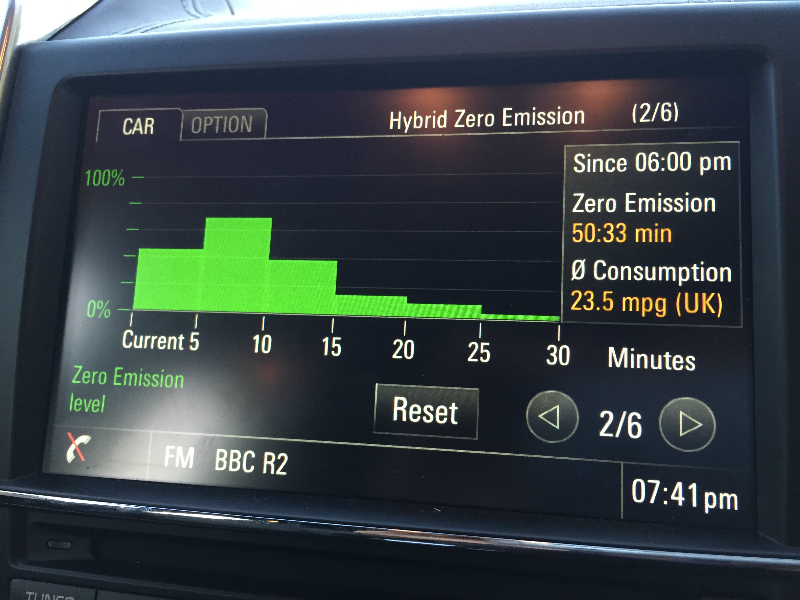 Think that's bad? Delving into the car's trip computer revealed this plug-in hybrid's dirty little secret. In almost 100 hours of driving and 2,143 miles, the average fuel consumption had been 21.2mpg. We can't know what operating conditions it had been subjected to, but nonetheless it's disappointing.
Of all the large SUVs, the Cayenne is one of the best at tackling a winding road. But the added weight of the hybrid powertrain (135kg more than the S Diesel) is akin to putting a sprinter in wellington boots.
Living with the rest of the car is like living with a regular Cayenne, albeit one with a fuel filler on either side of the car – one for the diesel tank and the other for charging the battery. Oh, and you can have an app for your smartphone that helps keep an eye on the battery charge, amongst other things.
The trip computer has been tailored to give detailed operating information on the live and past performance of the powertrain, but otherwise the dashboard's sea of buttons still resembles the cockpit of an X-Wing Fighter and the quality of the fit and finish is second to none.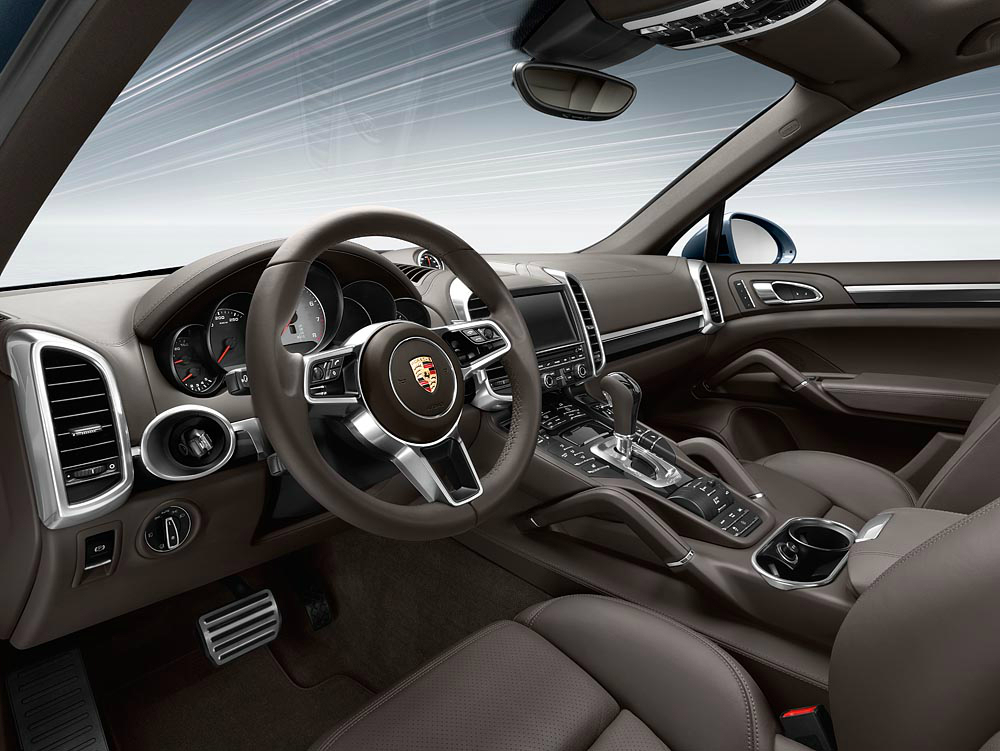 The rear seats are spacious enough for three adults, at a pinch, but there is no option for seven seats. Lift up the boot floor and in the space where the spare wheel is usually stored sits the lithium-ion battery.
Drivers who don't care about the fuel consumption and only want a plug-in hybrid so they can lower their company car tax bill may find the Cayenne S E-Hybrid works perfectly well for their needs. But anyone else would be better off with a diesel-powered Cayenne, a car that will return superior fuel economy and be better to drive.
There's competition looming on the horizon, too. Audi and BMW will soon start selling the Q7 e-Tron quattro and X5 xDrive 40e; both use diesel engines as part of their plug-in hybrid powertrain – an approach that's likely to be more frugal in day-to-day driving conditions than the Porsche. And Volvo promises to better all of them with the seven-seat XC90 T8, which is claimed to achieve 134mpg and emit just 49g/km.
---
Browse the used Porsche Cayennes for sale on driving.co.uk
---
The one to buy
2015 Porsche Cayenne S E-Hybrid specifications
Price: £62,099
Engine: 2995cc, V6 supercharged, petrol
Power: 328bhp @ 5500 – 6500rpm
Torque: 324 lb ft @ 3000 – 5250rpm
Electric motor: 94bhp and 228 Ib ft
Transmission: 8-speed automatic
Performance: 0-62mph in 5.9
Top speed: 150mph
Fuel: 83.1mpg (combined)
CO2: 79g/km
Road tax band: A (free)
Release date: On sale now
---
Porsche Cayenne S E-Hybrid rivals
BMW X5 xDrive 40e, from £55,000 (estimate) (view cars for sale)
For Uses a diesel engine which is likely to give better economy in all driving conditions
Against Slower than Cayenne E-Hybrid, emissions levels just over the important 75g/km threshold
Volvo XC90 T8 Twin Engine<, from £59,955 (view cars for sale)
For Blows other hybrid SUVs away on paper, with a claimed 134mpg and emissions of 49g/km
Against Not a lot – until we test it