Mitsubishi Shogun review (2007-on)
Expensive but bomb-proof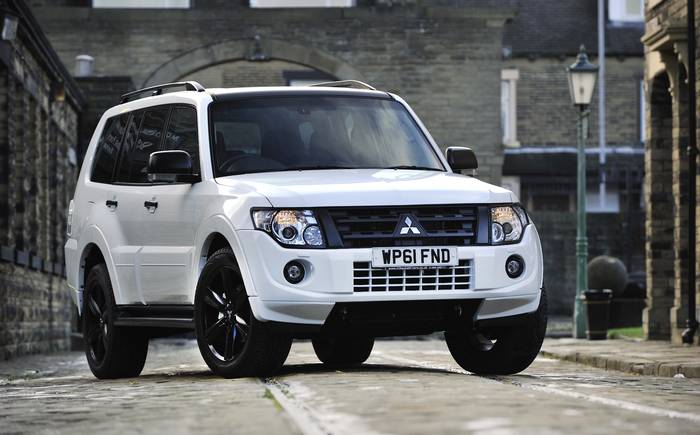 What is the Mitsubishi Shogun?
As old as Moses, the Shogun is one of very few mainstream products on sale whose underpinnings date back to the last century. Even the extensively revised version that went on sale in 2006 is feeling a bit long in the tooth. Even so, if you want an honest off-roader, there's none short of a Land Rover Defender that plays with a straighter bat. A child of another time, when SUVs were rugged, indestructible types that really did go off road and not fashionista playthings, the Shogun is most closely rivalled by the likes of the Nissan Pathfinder and Jeep Grand Cherokee.
---
Search for and buy used Mitsubishi Shogun on driving.co.uk
---
It's available in two wheelbases, though as the shorter version has just three doors its appeal is limited.
The drive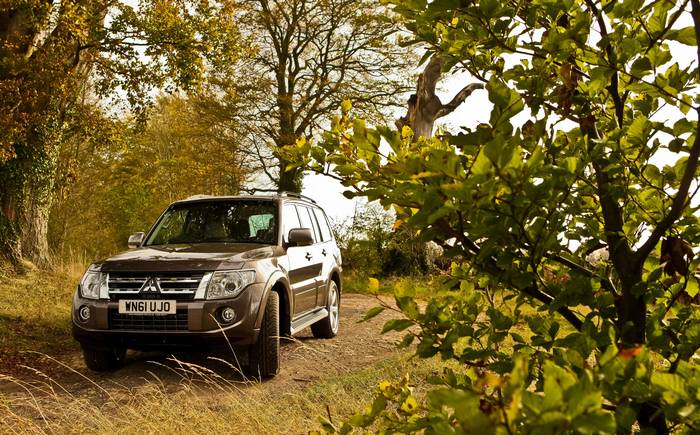 Sensibly, Mitsubishi provides just one engine, a 3.2-litre four-cylinder thumper. Performance is limited, economy terrible and emissions heavy enough to put it in the same tax-disc category as a Porsche 911 Carrera S. But for the intended purpose it works well. Its gravelly voice would be shocking in most cars but suits the Shogun's character, and its surfeit of low-revs torque is tailor-made for off-roading and towing — it will pull the maximum 3,500kg allowed by law.
The Shogun's handling is distinctly old school: there's lots of roll and the car squirms around on its hybrid on/off-road tyres, but it's safe, faithful and more communicative than you might imagine such a high and heavy car to be. In an odd way it's almost fun. Sadly, however, its soft springs don't bring a magic-carpet ride. Smooth enough on the motorway, it copes less well with everyday bumps and potholes, which tend to send a shudder through the structure.
Off road, however, you're looking at Land Rover levels of capability. It's not just that it has selectable all-wheel drive, a centre diff lock and some sophisticated electronics. More fundamentally, it has the approach and departure angles, ground clearance and wading capability to trounce most other SUVs.
The interior

All long-wheelbase Shoguns have seven seats, though the tiny rear seats should be for short-term emergency occupation by all except small children.
The cabin architecture is actually quite good, but if you want a luxury feel and leather seats, you'll need to spend nearly £40,000, which is Land Rover Discovery money. Nevertheless, and regardless of which Shogun you buy, you'll find plenty of space in the front and middle-row seats, a splendidly commanding driving position, outstanding all-round visibility and a variety of on-board storage options.
What to look out for
The Shogun is, as ever, one of the more reliable options, and it appears to stand up to hard work very well. It's all long-proven tech. There have been problems with the timing chain and tensioners of the 3.2 D-ID engine snapping — correct servicing is vital — and faults reported by owners include oil leaks from the oil pressure switch behind the turbo and sooting-up of a flap on the inlet manifold. These issues appear to be with pre-2007 and 100,000-mile-plus Shoguns, however. The 2007-on model was recalled early on for re-fitment of nuts and bolts on its propeller shafts and drive shafts, and for a new bolt on its gearshift lever.
Mitsubishi was 19th in the 2012 Auto Express Driver Power Survey, but 14th (just below average) in the JD Power/What Car? dealer satisfaction survey. Customer support and service seems to be a bit patchy, though there are some very well-rated small family-run Mitsubishi dealerships and franchises, especially in rural areas.
The one to buy
Mitsubishi Shogun 3.2 DI-DC LWB SG2
Factfile
Price:

£32,779 (Correct at time of publication)

Engine:

3200cc, 4 cylinders

Power:

197bhp @ 3800rpm

Torque:

325 lb ft@ 2000rpm

Transmission:

5-speed manual

Acceleration:

0-62mph in 10.5sec

Top speed:

111mph

Fuel:

34.9mpg (combined)

CO2:

213g/km

Road tax band:

K 

Dimensions:

L 4900mm, W 1875mm, H 1890mm
Mitsubishi Shogun rivals to buy for similar money