Lamborghini Aventador review (2011-on)
Microscopic-volume cars such as Paganis and Koenigseggs aside, the new Aventador is the last of the dinosaur supercars.
What is the Lamborghini Aventador?
Microscopic-volume cars such as Paganis and Koenigseggs aside, the new Aventador is the last of the dinosaur supercars.
---
Search for and buy a used Lamborghini Aventador on driving.co.uk
---
Whereas Ferrari abandoned the ultra-impractical, super-wide, impossible-to-see-out-of hypercar back in the last century, the Aventador is an unapologetic celebration of this traditionally Italian sub-species, a school to which it has subscribed since it first unleashed the Countach on a slack-jawed world almost 40 years ago. Looking like a refugee from a Ridley Scott movie, the Aventador's appearance and carbon-fibre shell promise mind-altering performance. It does not disappoint.
The drive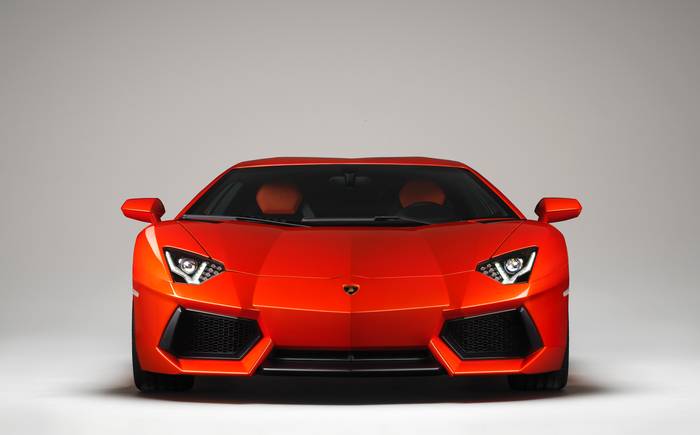 Given that it has 691bhp from its new 6.5-litre V12 engine, a paddle-shift transmission and four-wheel drive, the only remarkable thing about its astonishing sprint from 0-62mph in 2.9 seconds is that it's not faster still. A Nissan GT-R with 150 fewer horsepower and carrying more than 150kg extra weight is quicker. While the Nissan runs out of puff at a trifling 196mph, though, the Lambo doesn't stop hauling until it has reached 217mph.
That said, if you ask the robotised manual gearbox to change ratios as fast as it can, the whole car shivers and shudders, every shift like a slap on the back from Sébastien Chabal. And while grip levels are absurdly high, this is not a well-balanced car, electing on the limit for quite pronounced understeer rather than anything more neutral and indulgent.
Ride quality is best described as entirely adequate for the kind of car it is, while fuel consumption is simply appalling. Forget what the figures say: if yours does better than 15mpg, you're not driving it properly.
The interior

The outlandish experience continues. As the dihedral doors angle forward, they reveal a cockpit like a fighter plane's without the joystick. Instruments are projected on a TFT screen (a type of LCD display) and can be scrolled through until they display the information most useful to you depending on whether you're on the road or the track.
The cabin is so wide that your passenger appears to be sitting in a different postcode, but Lamborghini has long since left the days when you needed the short legs and long arms of a monkey to drive one of its cars. Behind that flamboyant design lies the steady and sensible hand of Audi, so you get an excellent and widely adjustable driving position and sensibly sited, clearly labelled switchgear.
Some hangovers from the past remain, however: visibility behind and over the shoulder is quite restricted, while boot capacity will mean that, if you're planning a long European driving tour with a friend, you might want to consider sending your luggage ahead.


The one to buy
Lamborghini Aventador LP700-4
Factfile
Price:

£260,040 (correct at first publication)

Engine:

6498cc, V12

Power:

691bhp @ 8250rpm

Torque:

508 lb ft @ 5500rpm

Transmission:

7-speed paddle-shift

Acceleration:

0-62mph in 2.9sec

Top speed:

217mph

Fuel:

16.4mpg (combined)

CO2:

398g/km

Road tax band:

M 
Dimensions:
L 4780mm, W 2030mm, H 1136mm
Lamborghini Aventador used car rivals for similar money