Jeremy Clarkson forced to reconsider Volvo's formerly boring image by V90 Cross Country
Swede disposition
Fresh from his moving meditation on old age and mortality last week, Jeremy Clarkson has ticked another box on his OAP checklist alongside a newfound interest in gardening and birdwatching — he has become really quite taken with a Volvo estate.
Writing in his regular column in The Sunday Times Magazine, the Grand Tour presenter and Clarkson's Farm star this week reviewed the Volvo V90 Cross Country, the raised all-wheel-drive version of Volvo's V90 estate, and came away thoroughly impressed.
The Volvo first appeared on Jeremy's radar during a recent Grand Tour filming expedition to the Arctic Circle. The production team hired a fleet of new Volvos that made a pleasant change, Clarkson said, from the off-roaders the team had previously hired on other shoots, which were unreliable and "held together with bailer twine".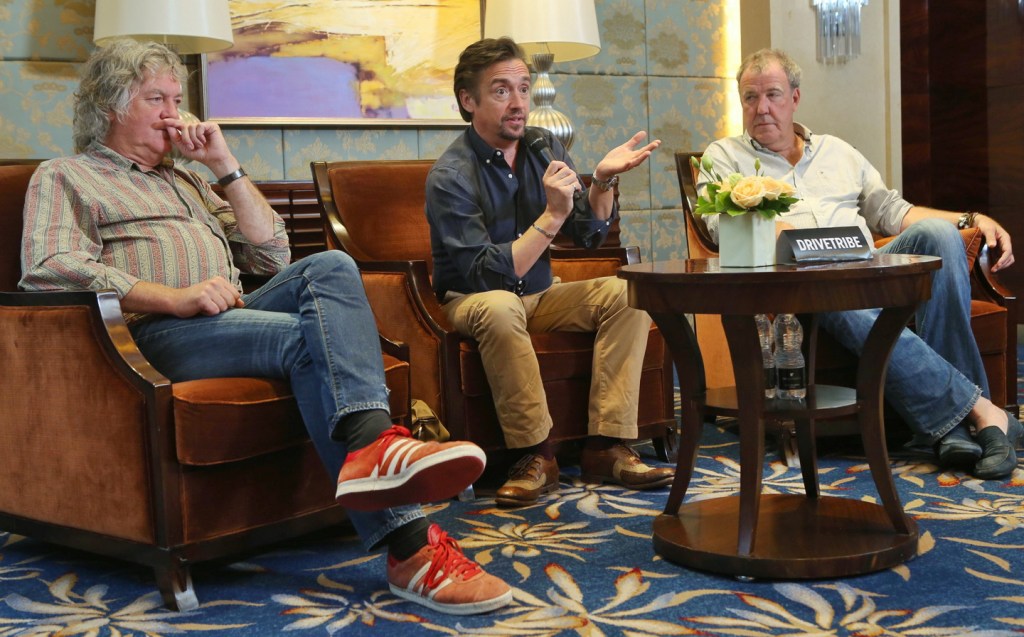 One evening on the shoot, Clarkson's colleague Richard Hammond announced that not only did he think the current Volvo V90 Cross Country looked good, but that it was exactly the kind of car he needed and that he may buy one.
Clarkson and Hammond's other colleague, James May, concurred with Hammond.
"Good idea," he said. "Having a Volvo is like going to the dentist. It's something you've got to get out of the way, so you might as well do it now."
Despite being the former owner of three Volvo XC90 SUVs, a car he praised extensively for its practicality as a family load-lugger, Jeremy still had some qualms about the V90 on account of Volvo's once-dowdy image.
"People my age will remember a time when Volvos were bought by bores and antique dealers. My dad had one — a 265 GLE — for reasons that were entirely unclear to me, and we called it Claudia after my mother's portly aunt. I refused point-blank to get in it, ever," he said.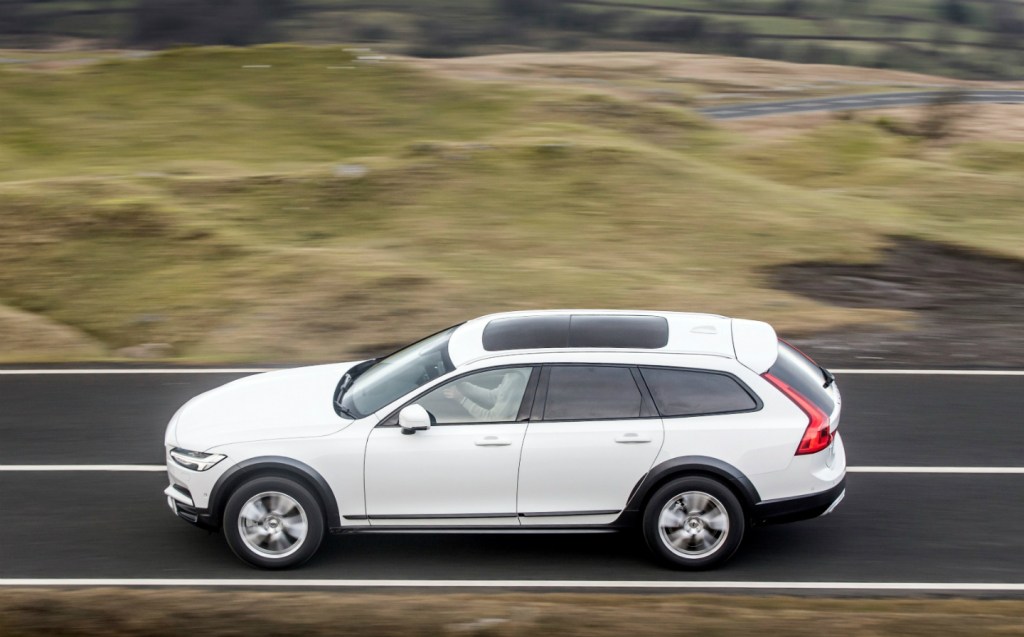 He recalled too his sister's Volvo 345, "a Dutch-made hatchback powered by some rubber bands": "even now, when I think about that, I feel pale and frightened."
Despite Volvo's PR onslaught in the 1990s with the launch of the "road rocket" 850 T5 and its subsequent touring car racing campaign "people with an interest in fashion and drinking and life and sport and having fun continued to buy Audis and BMWs instead," said Jeremy, who also lately described a Volvo as being a perfect OAP accessory alongside sprouting nose and ear hair, a jumper full of holes and a tartan shopping trolley. His time spent with the "completely faultless" V90 Cross Country though, has, it seems, made him reconsider his opinion.
Driving the 2l petrol version rather than the plug-in hybrid, Clarkson found the powertrain, while not hugely remarkable, to be an economical, refined and reasonably powerful affair, accelerating the V90 from 0-60mph in 7.1 seconds.
What really impressed him though was the quietness, comfort and common sense with "knobs you can adjust while wearing gloves, sensible phone charging and a London taxi turning circle."
As for the Volvo's raised ride height and all-wheel-drive system, he said that while the V90 was "no Range Rover," it can handle farm tracks and gymkhana car parks.
He also said that in recent years, Volvo's image has changed and that telling people you have bought a Volvo is no longer tantamount to "telling them that your penis has stopped working."
"I was talking to one of the kids who works on my farm show last week," he said. "He's young. Lives in a super-cool part of London. Goes to all the right places. Eats all the right gluten-free food. And drives a Volvo XC40. He's not alone."
"If you check out your local supermarket car park, you'll notice that all the badly parked cars, driven by elderly buffoons, are Beemers and Audis. The well-parked cars are all Volvos and they're all driven by hot blondes and young men in tech."
Volvo, according to Jeremy, has "become the coolest car brand of them all," in stark contrast to its previously worthy but dull image.
"So you can have a V90 Cross Country," he concluded. "And you should."
Related articles
Latest articles