First Drive review: Vauxhall Adam Grand Slam (2015)
It's teatime, vicar. Let's pootle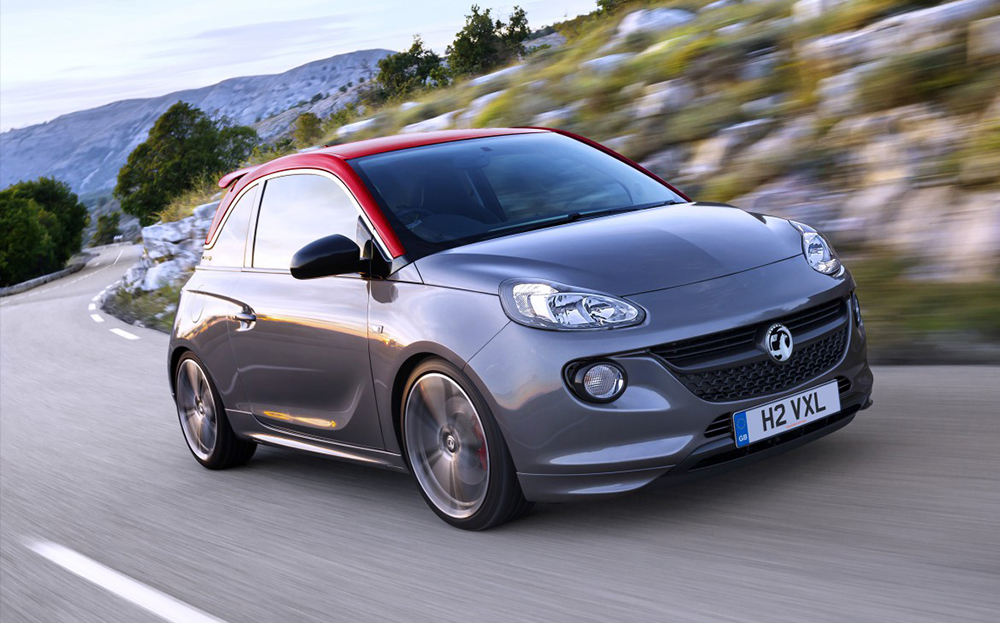 Vauxhall Adam Grand Slam, £16,995
I DON'T know about you, but I seem to see this Adam guy knocking about all over the place these days. Which is perfectly fine by me — there's much to like about Vauxhall's sprightly buggy. For instance, it doesn't, like so many cars in the cutesy urban runabout category, look as though its chief designer was a balloon-folder.
---
Browse the used Vauxhall Adams for sale on driving.co.uk
---
And now here comes a hot version — the Adam Grand Slam. It joins the Adam Jam, the Adam Glam and the Adam Slam in what is now officially the car world's most boldly developed rhyming-jingle name range. Expect a limited-edition Monty Python tribute model — the Adam Spam Spam Spam — soon.
Vauxhall is calling this Adam "your perfect high-performance vehicle for serious self-expression". Before we get to that, though, we probably need to give the car a gentle ticking-off for a failure of self-expression of its own.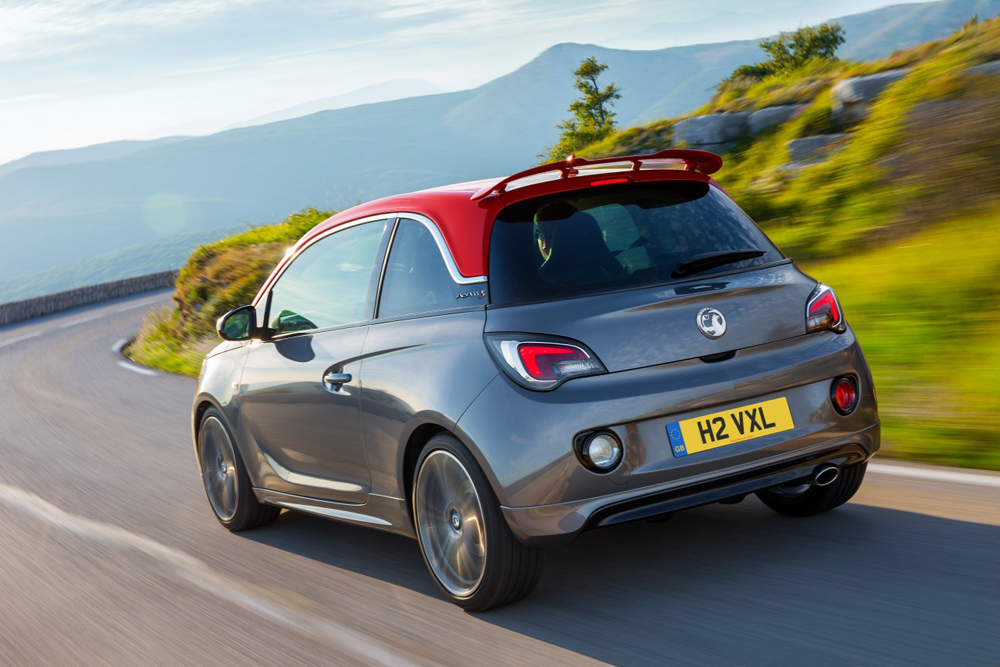 The bodywork is lightly but confusingly dotted with "S" badging, which is a little odd: if you have gone to the trouble of calling a car something like Grand Slam, why would you not give it a prominent badge bearing that name?
Still, the usual additional hot-rod skirting suits it, accentuating what was already pleasingly nubby and road-gripping about the body shape. It's certainly a more successful experiment in supplementary plastic cladding than last year's ostensibly country-going Adam Rocks, which doesn't count anyway because it doesn't rhyme with Jam.
It joins the Adam Jam, the Adam Glam and the Adam Slam… expect a Monty Python tribute model — the Adam Spam Spam Spam — soon
Its engine is a 1.4i turbo Ecotec unit generating 148bhp. If you stand on the accelerator this Adam will reach 62mph in 8.5 seconds, but as long as you drive it in other ways too, it promises to return encouraging consumption figures.
A big rear spoiler has been screwed to the roof. There is a revised rear axle and the springs have been stiffened. For an additional £1,040 you can install Recaro sports seats and get your hips hugged like a proper racing driver. There are 18in alloys, which appear ready to juice fruit, and a set of postbox-red brake callipers, whipped from the Vauxhall Corsa VXR.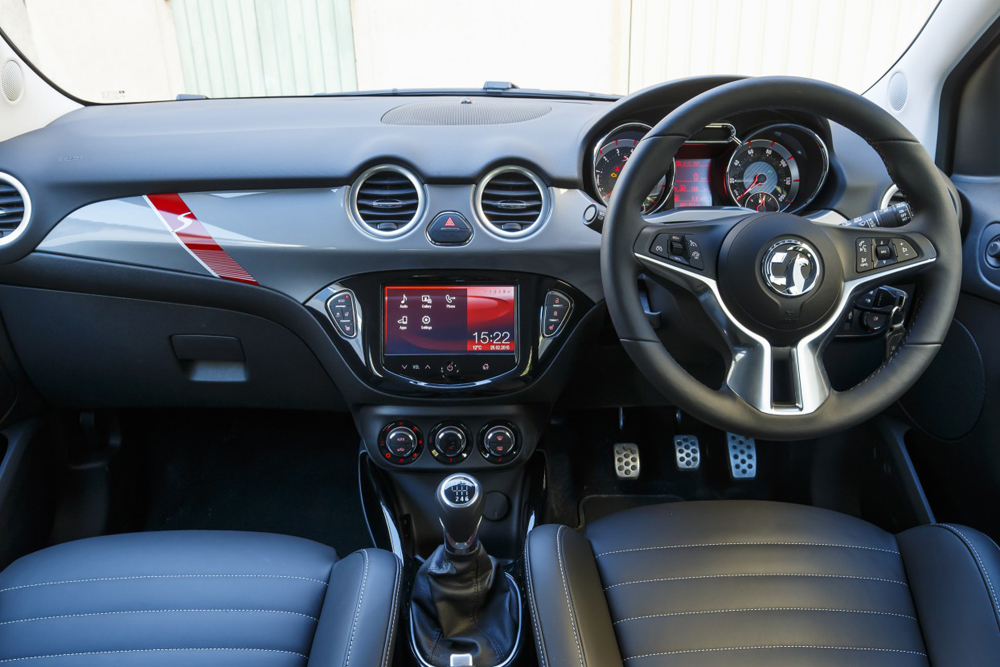 The doors and the rear hatch have a reassuring heft to them, in stark contrast to the glovebox, which appears to have been made from cereal packets. Overall, though, the interior is smart and robust, and high-end add-ons abound. You can have music, photos, videos, maps and other unwise driver distractions delivered from your mobile phone via Vauxhall's IntelliLink multimedia system to the 7in touchscreen.
You have the option to get the seats and the steering wheel to heat up. There are electrically adjustable door mirrors as standard and you can specify an ambient lighting system that bathes selected parts of the interior in your choice of eight different shades, meaning you can nearly always match the footwell to your mood.
While the Abarth 500 is a convincingly snorty sports car, the Grand Slam comes across as something far more polite
All things considered, I climbed aboard the test model outside my house last week in expectation of something pretty world-changing. The experience proved a letdown, however.
If the ambition of the Adam is to be a realistic alternative to the Fiat 500 then it follows that the ambition of the Adam Grand Slam is to be a realistic alternative to the Abarth high-performance version of the Fiat 500, yet drive them both and you'll discover the similarities end at the chrome exhaust pipe. Where the Abarth is a convincingly snorty sports car with a dash of attitude about it, the Grand Slam comes across as something far more polite, softly spoken and respectful of the neighbours.
You sit low down and the six-speed gearbox is an entertainingly short-throw number, but the fat-rimmed steering wheel feels a bit numb and swollen — like a gum after dentistry. The tightened suspension is hostile and punishing over the standard urban terrain of traffic-calming devices, and the brakes bite uncomfortably hard.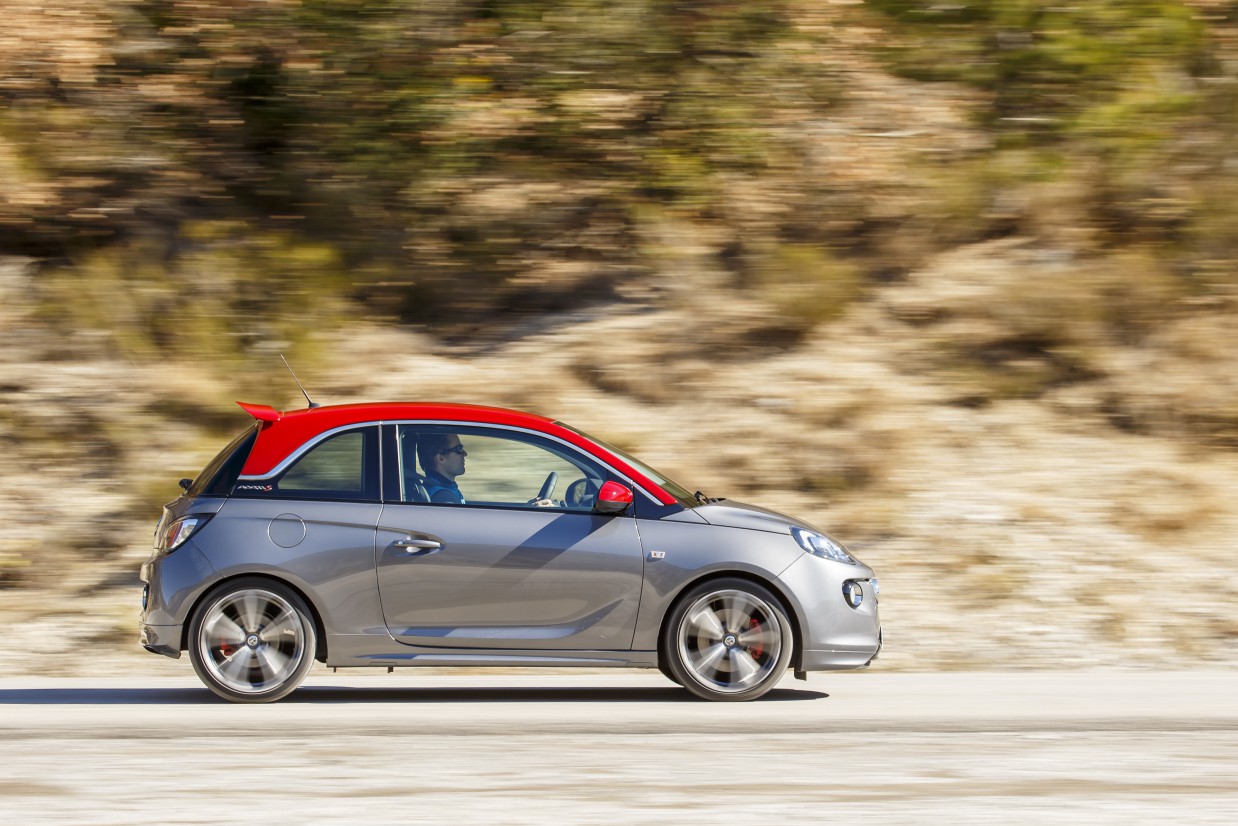 I fiddled extensively with the adjusters on my expensively added sports seat without ever quite persuading myself I wasn't strapped into a church pew during an earth tremor.
Most disappointing of all, though, there's no soundtrack from the engine — no insistent note to persuade or even kid you that you are on board a strainingly uncompromised ball of fire, which is surely a large part of the point here and would certainly sweep away the worst aspects of having your kidneys marginally liquidised. The exhaust pipe and the overall setup seem to promise Metallica but instead you get Adele — a kind of beige thrum in the background.
But it does look good. And it rhymes.
---
Vauxhall Adam Grand Slam specifications
Price: £16,995
Engine: 1398cc, 4 cylinders, turbo petrol
Power: 148bhp @ 4900rpm
Torque: 162 lb ft @ 2750rpm
Transmission: 6-speed manual
Acceleration: 0-62mph in8.5sec
Top speed: 130mph
Fuel: 47.9mpg (combined)
CO2: 139g/km
Road tax: E (£130 a year)
Release date: On sale now
---
Vauxhall Adam Grand Slam rivals
Abarth 595 Turismo, £18,090
For Puts rort and snort into the Fiat 500
Against Feisty temper and awkward driving position may not be to all tastes
Mini Cooper, £15,485
For The most fun to drive; best-value small performance car
Against You could end up spending a small fortune on options
---
Browse the used Vauxhall Adams for sale on driving.co.uk
---