First Drive review: Skoda Octavia Scout 2.0 TDI 4x4
Fit for any pampered pooch
---
Published 12 January 2015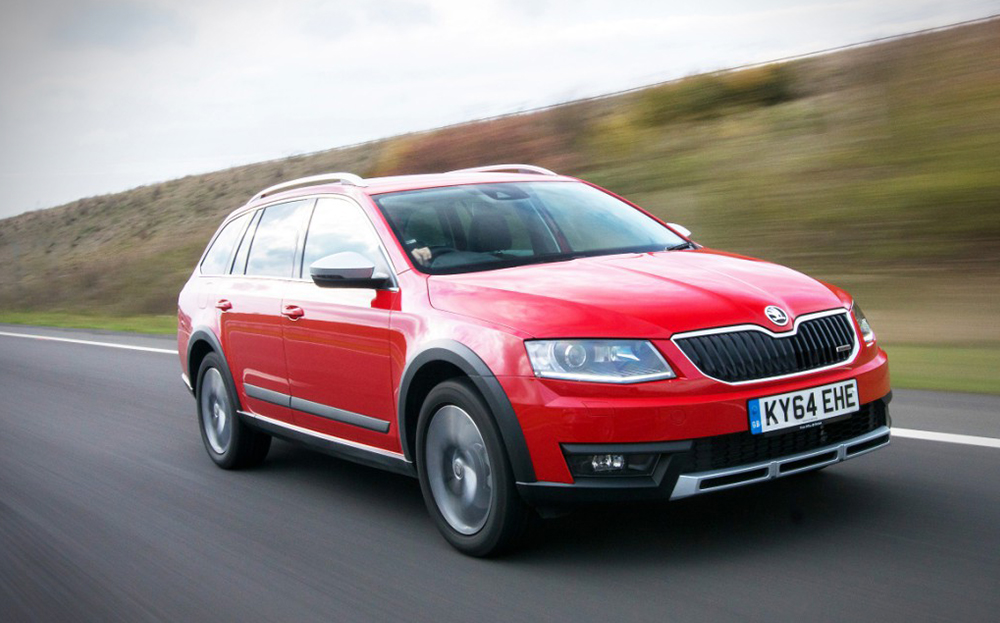 HERE'S THE pumped-up, plausibly off-road-going version of Skoda's popular family-lugger and mobile dog basket. You can see why they called it a Scout. It's versatile, eager to please, community-minded and nicely turned out, not to mention capable of lighting a campfire, performing basic first aid and tying an impressive variety of knots.
This is, one instinctively feels, a car that Baden-Powell could have admired and promptly installed his dog in. It's also a package likely to meet the needs of a broad swathe of modern motorists — from the remote village-dweller with a smallholding to run, to the mud-phobic townie who simply likes to have a bit of plastic cladding about him when he's negotiating the car park at PC World.
---
Browse the used Skoda Octavias for sale at driving.co.uk
---
As well as the reinforcement around the wheelarches (and numerous Scout logos dotted around the bodywork to make it clear you've spent some extra money), in come hardcore fog lights and a triple-split silver skid plate, which licks out at the front and back. You also get higher-profile 17in tyres and, inside, the option of a black-and-brown two-tone trim that looks a bit like a muddy bruise.
The standard description given to such trimmings is "outdoorsy", although find me a car that looks "indoorsy" and I'll show you a car that's in trouble. The emboldening fact, however, is that, far from being merely cosmetic, the Scout's undercladding offers reinforcement where you can't see it, so you won't necessarily sever your brakes or rupture your fuel line by crashing over relaxing cattle — nor, for that matter, while negotiating the crag of one of today's steepling urban speed bumps.
The car has, in any case, been hoisted up to give 33mm more ground clearance than the standard Octavia has, which can only be good news for worried wildlife and means the Scout is riding taller than those fancy Audi Q3s and any number of other so-called SUVs.
It is also fitted with a properly robust Haldex all-wheel-drive system — also used in the new Land Rover Discovery Sport, as reviewed by my colleague Nick Rufford last month — to maximise traction: the power goes to the rear wheels when the system senses the front wheels are struggling to cope.
Among the upshots is an improved towing capacity. The Scout will pull 2,000kg of scouting paraphernalia without collapsing, which is 400kg more than the previous model could handle.
Perhaps most inspiring, though, it takes the engine from the flame-trousered Octavia vRS hatchback (a 2-litre 181bhp unit also put to service in the Golf GTI) and, somewhat counterintuitively, creates an even quicker vehicle with it. Equipped with the VW Group's six-speed DSG automatic gearbox, the Scout reaches 62mph 0.3 seconds before the vRS does. You can opt for a marginally calmer 147bhp engine, paired with a manual gearbox — although that, surely, would be to lack the ambition and self-possession that Baden-Powell was so keen to encourage in us.
Of course, as a partaker in the VW Group's MQB platform, the Scout shares its basic structure with pretty much every other car on the road, or certainly every car that's a Golf, a Seat Leon or an Audi A3. You will find this prospect blandly homogeneous or deeply reassuring, according to your taste.
The Scout shares its basic structure with the VW Golf, Seat Leon and Audi A3. You will find this prospect blandly homogeneous or deeply reassuring, according to your taste.
Nevertheless, you will be paying around £2,000 more for the Scout's privileges over those of a standard Octavia estate — yet still thousands of pounds less than you would have to find for a BMW 3-series Touring, a VW Passat Alltrack or an Audi A4 allroad quattro.
Furthermore, that price includes (and here, surely, Baden-Powell's ears would have pricked up) that great Skoda invention, the ice scraper located in the fuel-filler cap — so much handier than the traditional storage spaces for that particular item: in the passenger footwell under some trampled newspaper and a squished coffee cup; in the boot, invisible in a tangle of jump leads and old carrier bags; and, most frustrating of all, in the car you don't happen to be driving.
Clamping your raw fingers around your credit card while chipping away feebly at the ice is a heritage activity for Skoda owners. In an age in which car designers are pouring so much of their energy into "connectivity", this is the kind of ingenious yet practical breakthrough that should be loudly hymned as a life enhancement one would take over any amount of access to restaurant recommendations.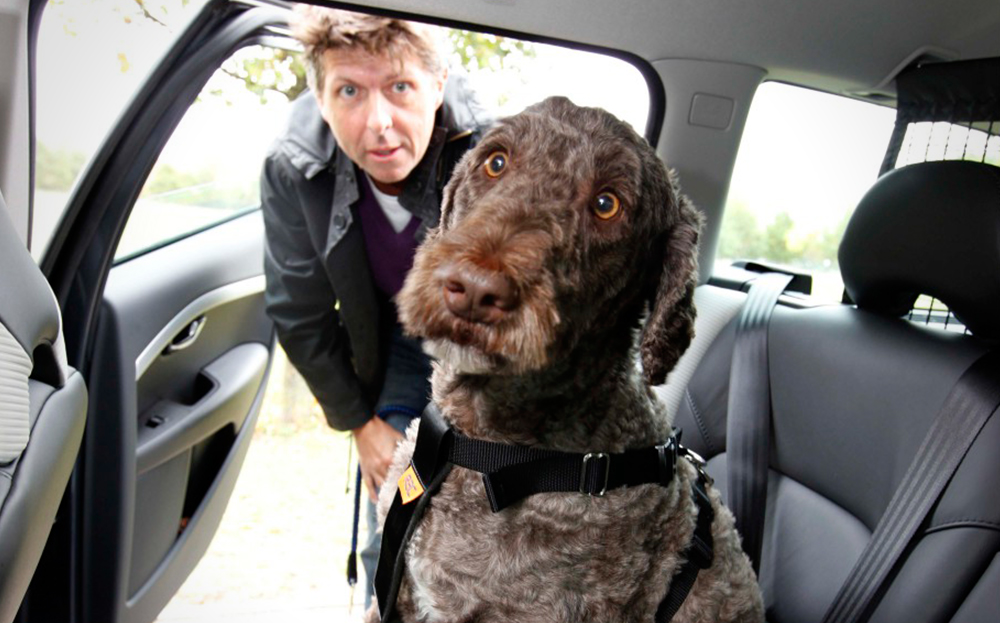 Smith's dog: wasn't sick once
Alas, during my time with the Scout I was tragically short of ice to scrape. But I did what you do when you have an estate car: I put a dog in it. Also, at various times, some bags of shopping and assorted family members. The dog wasn't sick once, and neither were any of the family members — and this despite my best efforts in relation to the car's copious capacity for feats of squirty acceleration.
The steering was virtually effortless, the workings of the four-wheel-drive system silent and unobtrusive. The engine sets off a light thrum in the steering column and the pedals, but even that came to be rather engaging. Like so many items in the Czech company's range, the Scout seemed to take pleasure in sustaining the increasingly plausible illusion these days that an Audi is just a rebadged Skoda. Certainly it would be an extremely snobby labrador — or boy Scout — who turned their nose up at an estate such as this.
Verdict ★★★★☆
We like: An Audi load-lugger in all but name
We don't like: Do you need £2,000-worth of extras?
Skoda Octavia Scout 2.0 TDI 4×4 specifications
Engine: 1968cc, 4 cylinders, diesel
Power/Torque: 181bhp/ 280 lb ft
Transmission: 6-speed dual clutch, 4-wheel drive
Performance: 0-62mph in 7.8sec
Top speed: 136mph
Fuel: 55.4mpg (combined)
CO2: 134g/km
Road tax band: E
Price: £21,995
Release date: On sale now
---
Browse the used Skoda Octavias for sale at driving.co.uk
---
Skoda Octavia Scout rivals
Seat Leon X-Perience 2.0 TDI 184PS DSG SE Technology, £28,870
For Tows as well as the Scout, fully loaded and off road
Against Boot is a smidgen smaller
Audi A4 allroad 2.0 TDI 177PS quattro, £32,680
For Luxurious interior; powerful engine
Against The badge and design will cost you dear; 490-litre boot is smaller