First drive review: Mercedes-Benz SL 400 AMG Sport (2014)
It's a bit of a howler, I'm afraid
---
Published 23 September 2014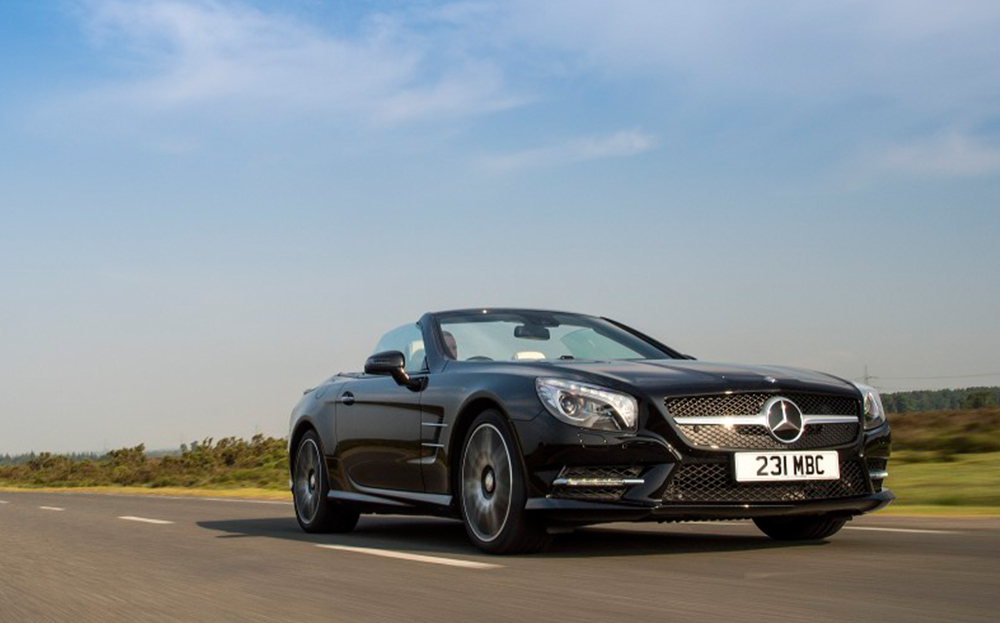 WHAT WOULD you buy for £100,000? A convertible Aston Martin? A Porsche 911 GT3? An extension for your house or a holiday cottage somewhere warm in Europe? Or you could add the cash to the price of this new entry-level Mercedes-Benz SL, the 400 AMG Sport, and buy a top-of-the-range SL 65 AMG instead. The SL 400 doesn't look £100,000 cheaper, does it? But it is.
The price difference between the SL 65 and the SL 400 is actually £98,315, if you want to be precise, but you take the point.
True, with a capacity of just three litres, the SL 400's engine is half the size of the one in the SL 65. A mere V6, it has half the cylinder count too and, with 328bhp, little more than half the power. But you get the same chassis, the same body and the same number of gears in the gearbox. Could it be that, at £72,500, the SL 400 is a bargain? Time to find out.
---
Search for and buy a used Mercedes-Benz SL-class here
---
The first thing to note is that the least expensive SL is a seriously quick car compared with the SL 350 that it replaces. If you have any doubts, consider that its little engine makes the car accelerate faster than did the monster 5.5-litre motor in the SL 500 just three short years ago. With a 0-62mph time of 5.2 seconds, it is the slowest SL you can buy, but that does not make it slow.
In fact I think it feels faster even than those figures suggest. Mash your foot into the carpet and with a roar the SL leaps forward. The revs race around the clock, the new engine howling with approval as gear after gear is dispatched. Were this almost any other car, that would be an entirely good thing. But this is a Mercedes SL, and here the rules are different.
If you like, you can blame Bobby Ewing for spending the 1980s wafting around Dallas in his 450 SL, fearing that if he went any faster his bouffant hairdo might be caught by a gust of wind, making him lose control of the vehicle.
Do not misunderstand me: it is fine for an SL to be fast or very fast, as the SL 65 and SL 63 AMG models undoubtedly are. But they must be fast in the right way, and howling and roaring shouldn't be in the SL's vocabulary.
Making an SL perform should never involve elements as gauche as full throttle travel, rev-counter red lines or multiple gearchanges. Instead you should be required to do no more than send a polite message to the big toe of your right foot, asking it for a gentle downward movement. The car should greet this action with the sound of far-off thunder and seamless, inexorable, effortless thrust.
---
Don't know your BHPs from your MPVs? Click to take a look at our car jargon buster
---
Even at a gentle, steady cruise you are aware that the engine in this car is working hard. And in an SL that is uncool. Uncouth, even. What are we to make of it?
Entry-level SL: doesn't sound quite right, does it? No more than does "budget SL" or "base model SL". By definition an SL is an extravagance, and a base model is a contradiction in terms. This doesn't mean the only path to an authentic SL experience is to spend £170,815 on one: on the contrary, an additional £9,415 is all you need to turn the 400 version into the fabulous 500 version, my pick of the entire range and a car as full of the true SL spirit as any I've driven. And, yes, it's powered by a large V8 engine.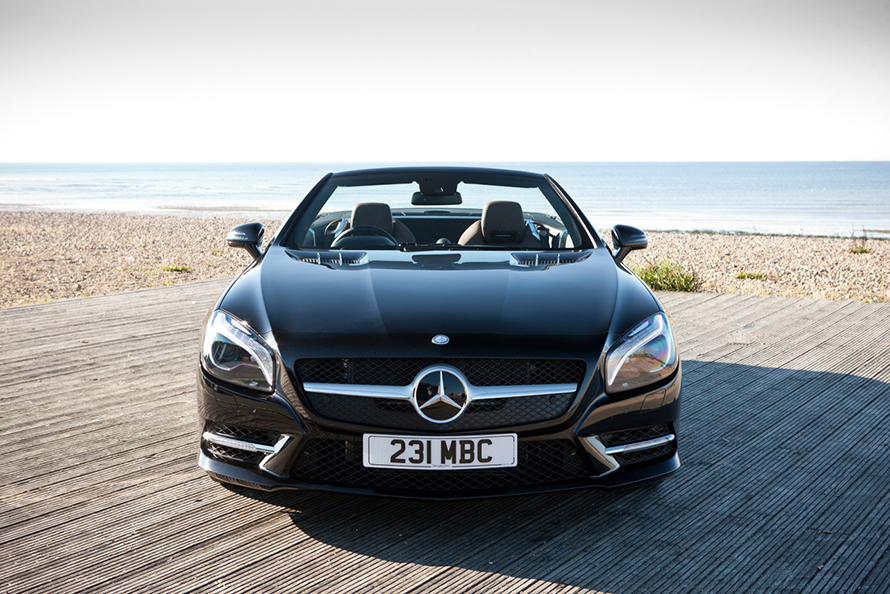 No one ever bought an SL purely for its performance, because if that's what mattered most you'd get a Porsche or Ferrari.
You buy an SL for the manner in which that performance is delivered, and in this most crucial sense the SL 400 falls short. Bobby Ewing would never have put up with a six-cylinder SL, and neither should you.
Verdict ★★★☆☆
Has the torque but not the walk
Mercedes-Benz SL 400 AMG Sport specifications
Price: £72,500
Release date: On sale now
Engine: 2996cc, V6, twin turbo
Power: 329bhp @ 5250rpm
Torque: 354 lb ft @ 1600rpm
Transmission: 7-speed automatic
Acceleration: 0-62mph in 5.2sec
Top speed: 155mph
Fuel:  36.7mpg (combined)
CO2: 178g/km
Road tax band: I
---
Search for and buy a used Mercedes-Benz SL-class here
---
The rivals
Porsche 911 Carrera cabriolet, £82,169
For Well-engineered convertible roof; excellent handling and engine sound
Against Base model and options are expensive; unremarkable performance for a 911
Jaguar F-type S convertible, £67,535
For Looks the part and sounds it too; strong performance; fun to drive
Against Cramped cabin; tiny boot; ancient infotainment system