First Drive review: Fiat 500X (2015)
X-rated 500 takes on Nissan Qashqai and Mini Countryman
Fiat 500X 1.4 MultiAir Cross Plus £20,345
NOT SO long ago, Porsche was a sports car company and Nissan turned out a nice line in sensible small cars for pensioners. Now, the best selling Porsche is not a sports car but an SUV – the Cayenne – and since launching its Qashqai, Nissan has become most popular with young families in the suburbs rather than seaside retirees.
Whatever next? A Rolls-Royce that can traverse the Himalayas? Oh, wait a minute, that's happening, isn't it?
---
Search for and buy your next car on driving.co.uk
---
The craze for jacked-up soft-roaders, funky faux-by-fours and vehicles generally designed to signal that their driver has a taste for adventure, even if it's all wishful thinking, has swept across the nation.
The aforementioned Qashqai is one of the best selling cars in Britain, and motor industry observers believe that SUV sales are only going to continue to increase, by a further 7% this year, as more affordable models like the Mini Countryman, Skoda Yeti, Peugeot 2008, Renault Captur and – now – Fiat 500X fuel the boom.
Fiat hopes that drivers who are growing out of their chic 500 hatchback could be tempted by the bigger, tougher 500X
Fiat is late jumping on the bandwagon. It hopes to cash in on the success of its effortlessly chic 500 hatchback; nearly 220,000 British drivers have bought the city car since it went on sale in 2008.
The Italian marque hopes that many of them, typically hip 20- and 30-somethings, will want settle down and start a family, and could be persuaded to trade in their 500 for the 500X.
What difference does an X-rated version make? It's quite a lot bigger – 4.2m long, as opposed to 3.5m for a 500 hatch – which, as it happens, is the same length as the Fiat 500L people carrier.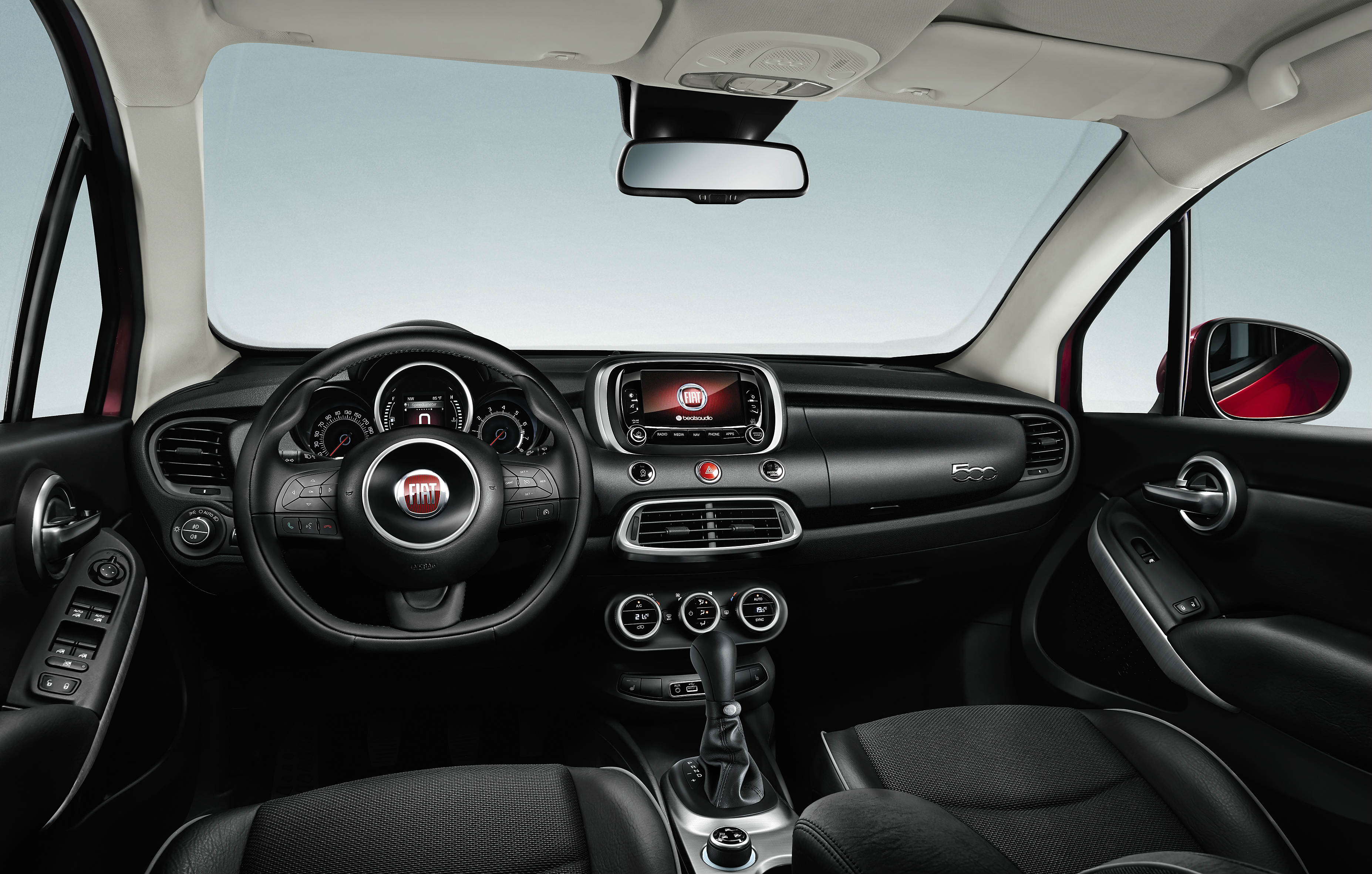 The 500X is better looking, especially in the Cross or Cross Plus trim, and likely to be viewed as more socially acceptable by drivers reluctantly trading up from their cool little 500.
Inside, the theme is heavy-duty, with great big door handles, quirky lozenge-style buttons, a snooker-ball gear knob and a chunky steering wheel.
While the standard 500 has the driver perched up high, the seating position on the 500X is relatively low to the floor, which adds a feeling of sportiness, while the interior trim and fit and finish feels more mature than the city car and fairly robust.
It's practical too, with plenty of room in the back for two adults, Isofix mounts for child seats on the outer two seats and a middle chair that will be perfectly suited to children. The 350-litre boot isn't quite as spacious as some rivals, although in its favour Fiat supplies a space-saver spare wheel rather than a fiddly inflation kit.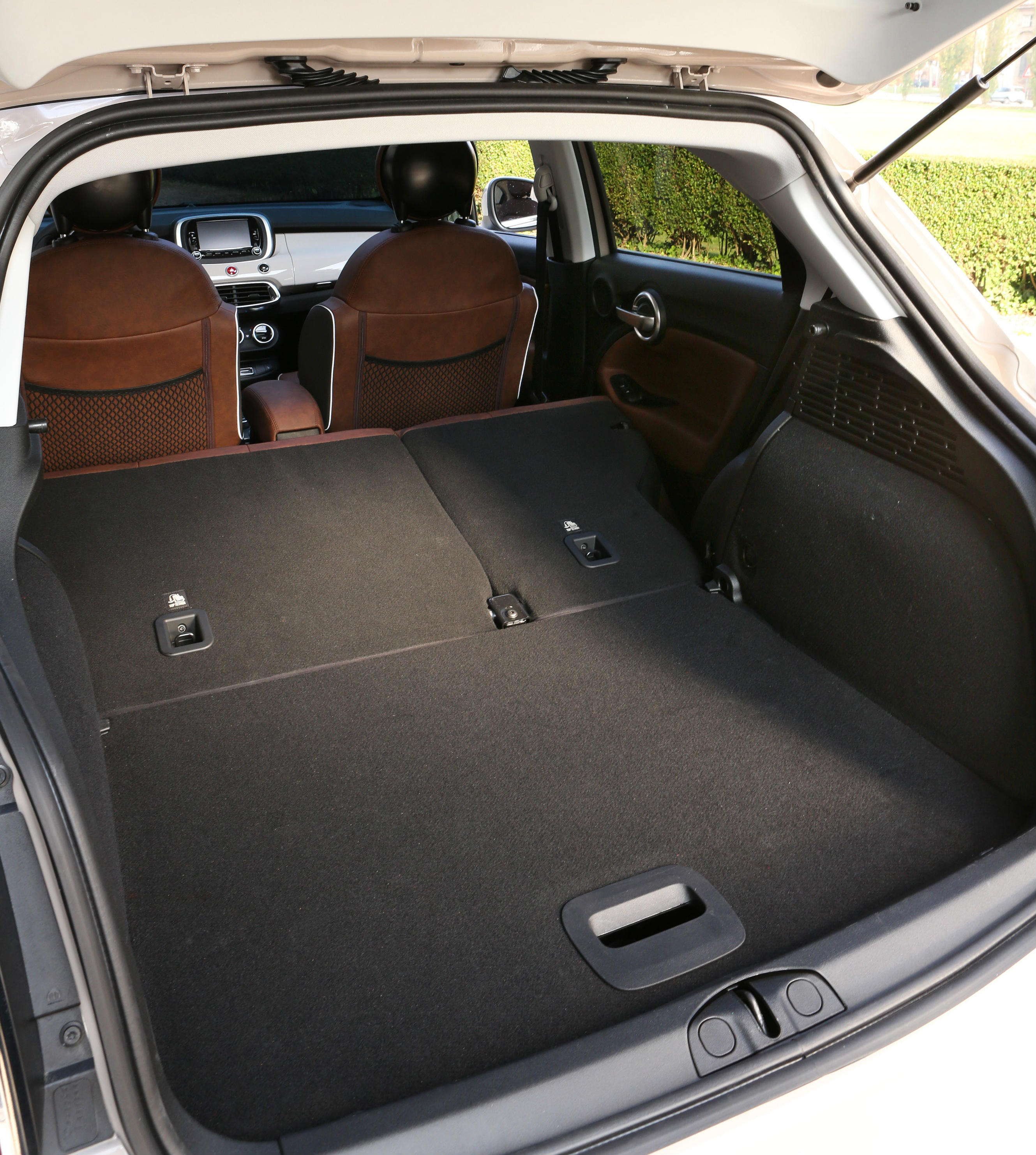 The engine range offers a choice of petrol or diesel power, and manual or automatic transmissions. The 1.4-litre petrol engine develops 138bhp, while diesel offerings range from 93bhp for the 1.3, 118bhp for the 1.6 and a 138bhp 2-litre unit at the top of the range.
Those who aren't fans of changing gear will be pleased to note that there is a choice of a six-speed automatic 'box or a new nine-speed automatic with the 1.4-litre Turbo MultiAir II petrol and the 2-litre MultiJet II turbo diesel engines. The latter is by far the better unit and gets our recommendation.
Although the 118bhp, 1.6-litre diesel engine is predicted to be the best seller here in the UK thanks to its claimed 68.9mpg combined fuel economy figure and 109g/km CO2 emissions, the 1.4-litre petrol engine with a good old-fashioned manual gearbox was actually the best to drive.
It costs £18,595 in rugged Cross trim and rides well on its standard 17-inch alloy wheels. However, the steering doesn't offer much feedback and becomes too heavy when the "Drive Mood" selector is switched to 'Sport', but the plucky petrol engine is gutsy enough to entertain on the B-roads.
It's also a pleasant on motorway journeys, with the petrol engine offering a quiet and refined drive. Unfortunately the same can't be said for the diesel offerings, which tend to be vocal under hard acceleration.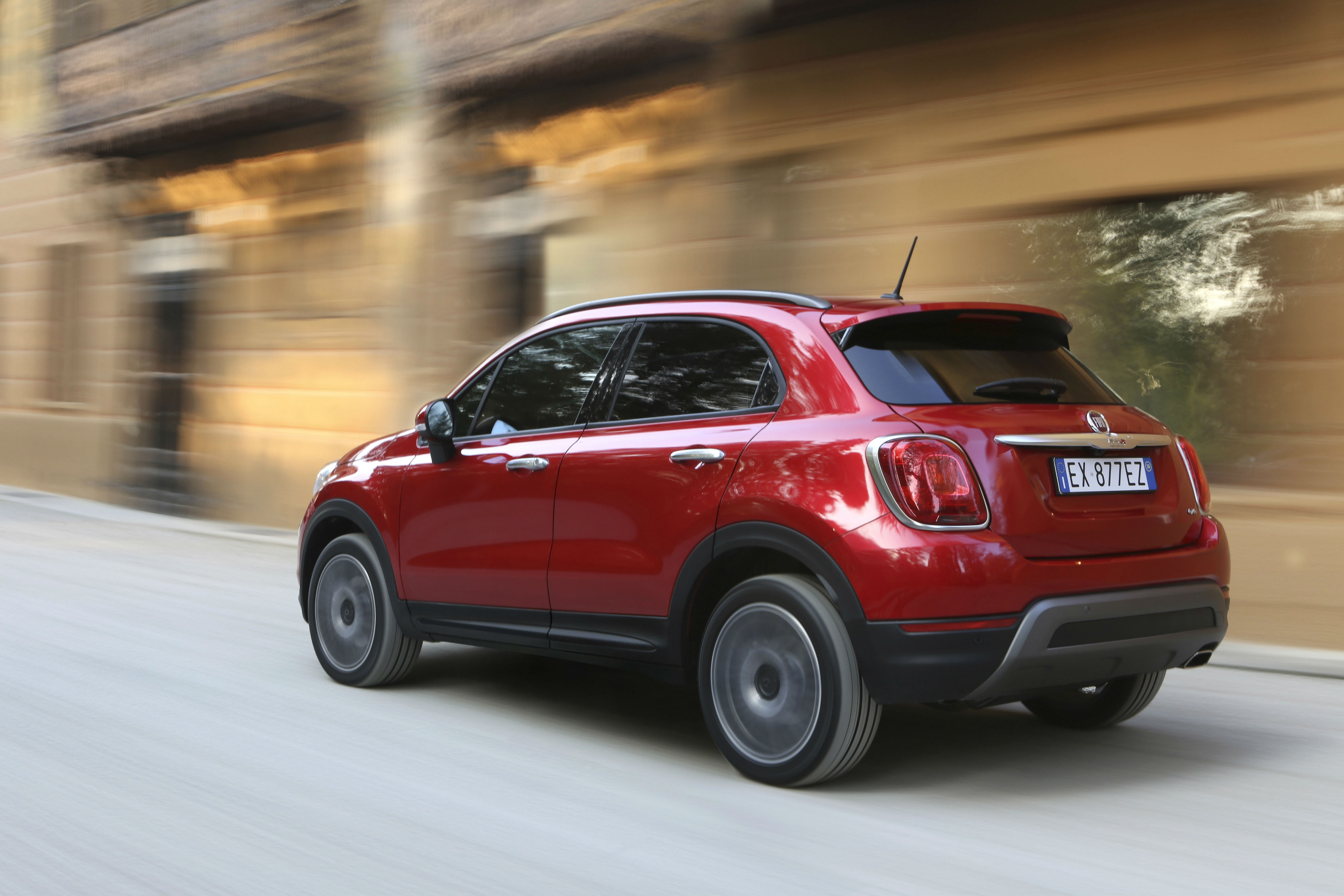 Fiat says the 500X is capable of tackling more than a suburban school run. To that end,  it is offering a four-wheel-drive model and a front-wheel-drive version with the marque's Traction Plus system, which gives added bite on rough terrain.
Both seem like overkill, considering the majority of cars will see not much more in the way of tricky terrain than a hockey pitch car park. But if winter weather is a worry, the Traction Plus system does a perfectly good job of distributing power to the wheels to help get the 500X out of most slippery situations.
While the 500X is good, truth be told some of its rivals are better still
Choice is not in short supply when it comes to the Fiat 500X – more than 20 variants will be offered when it goes on sale later this month, and it could get confusing for buyers.
Let's pretend we are at your local Fiat dealer: first of all you will have to decide whether you want a City Look model, which shuns the chunky exterior body addenda and favours funky interior colours, or the Off-Road iteration, complete with protective body bits.
Next, you will have to select one of the many engine and transmission options and then you will be asked to pick from front-wheel drive (FWD), FWD with a Traction Plus system or a four-wheel drive version.
That's before you've decided on one of the many trim levels, paint colours and optional gadgetry. It's enough to give already stressed out young mums and dads a serious headache.
As a latecomer to the SUV craze, the 500X enters a crowded market place, so anyone trading up from a 500 hatchback is spoilt for choice. And while the 500X is good, truth be told cars like the Nissan Qashqai offer more space and comfort, the Mini Countryman is more fun to drive and the bigger Kia Sportage is better value for money.
---
2015 Fiat 500X 1.4 MultiAir Cross Plus specifications
Price: £20,345
Engine: 1368cc, 4 cylinders turbocharged, petrol
Power: 138bhp @ 5000rpm
Torque: 169 lb ft @ 1750rpm
Transmission: 6-speed manual
Performance: 0-62mph in 9.8sec
Top speed: 118mph
Fuel: 47.1mpg (combined)
CO2: 139g/km
Road tax band: E (£130 for the first year; £130 thereafter)
Release date: On sale May
---
Fiat 500X rivals
Nissan Juke Tekna dCi 110 2WD, £18,765
For Frugal and refined diesel engine
Against Cramped cabin, fussy interior
Mini Cooper All4 Countryman, £19,820
For Stylish, fun to drive and capable enough off-road
Against Basic models lack interior niceties
---
Search for and buy your next car on driving.co.uk
---