The Clarkson Review: 2016 Audi RS 7
Fire up DCI Hunt – the quattro's back
---
Published 31 January 2017
EVEN IF you are in a very good mood, and you are wearing a pair of rose-tinted spectacles, you have to accept that the original Audi quattro really wasn't much good.
Yes, it thrashed all its rivals for many years on the world rally stages, and that gave it just about enough kudos to justify its fairly enormous price tag. But under the skin it was all a bit Radio Rentals.
Turbocharging wasn't new when the quattro came along — Chevrolet, BMW and Saab had been at it for years — but neither was it the perfected art that it is today. When you stamped on the accelerator in an original quattro, it was like signalling to the engine room on an ocean liner. Oily men had to get out of their chairs, boilers had to be ramped up, big doors had to be closed, Victorian levers had to be pulled, coal had to be shovelled and only after that would there be a difference in the speed you were going.
---
View the used Audi A7s for sale on driving.co.uk
---
And then there was the four-wheel-drive system. That wasn't new either — Jensen had been there 14 years earlier — and neither was it perfect. But as the rallying proved, it definitely provided extra grip in snowy or gravelly conditions.
However, in reality the traction was only just about compensating for the fact that in a quattro the heavy five-cylinder engine was mounted ahead of the front axle. This meant that, no matter what Joe Normal did with the steering wheel and the throttle, he was going to plough at fairly high speed into a tree.
Later came the 20-valve version. This meant more power, so that when you hit the tree, you were going even faster.
Nevertheless, I absolutely loved that car. It was the noise it made — an offbeat five-cylinder strum — and it was the flared wheelarches and it was the stance.
But most of all it was the idea of the thing that appealed. It may have been born in the muddy underbelly of west Wales and it may have proved its mettle in the dust of Africa and the ice of Finland but it didn't feel like a crash-bang-wallop rally car. It felt sophisticated and grown up.
The girl the late Peter Sarstedt sang about, the one who sipped her Napoleon brandy and had a racehorse she kept just for fun, for a laugh a-ha-ha-ha; she would have had an Alfa Romeo Spider. But if she'd been born 10 years later, it'd have been a quattro.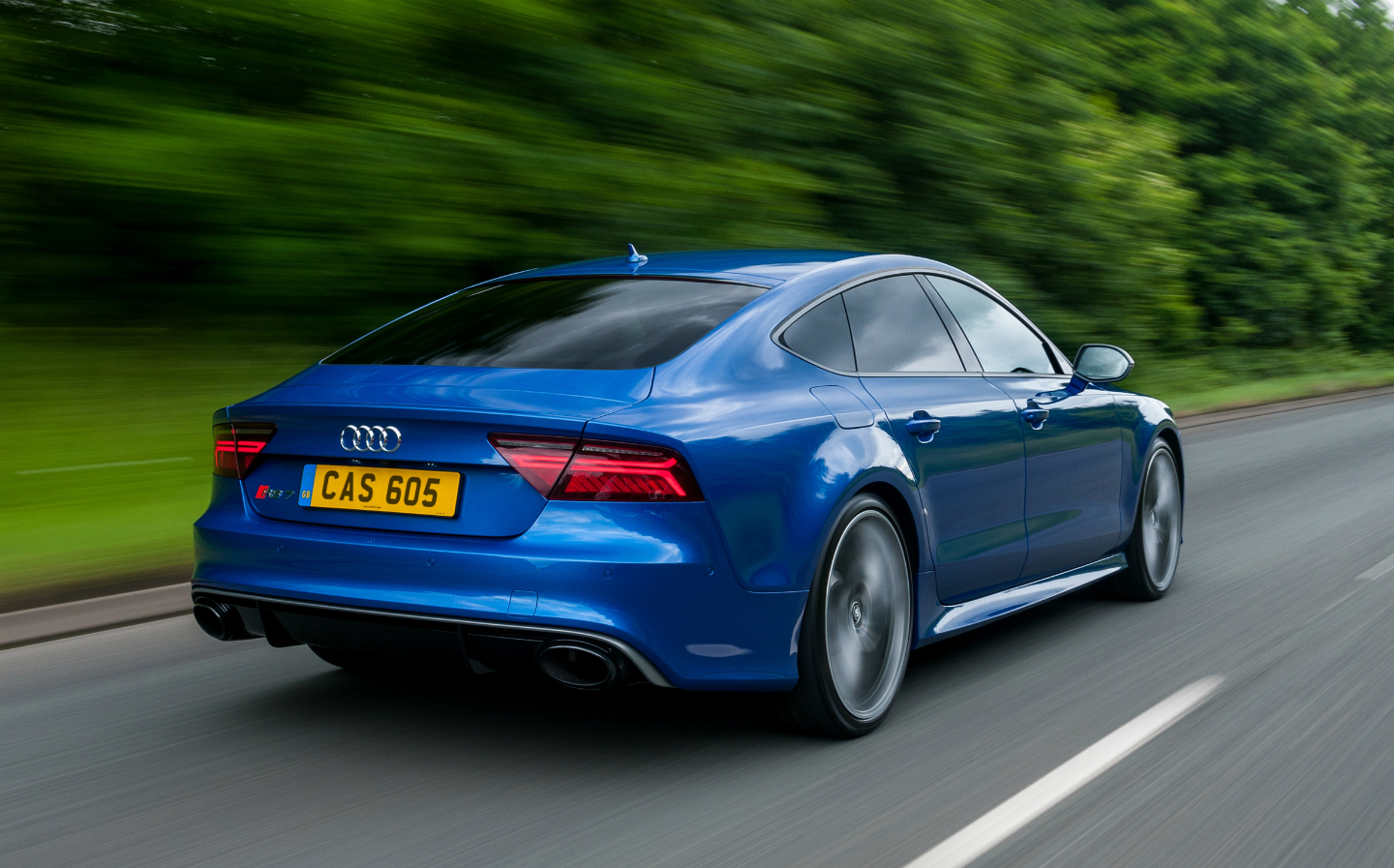 This was the car that put Audi on our radar screens. Until it came along, the company had been making vehicles for German cement salesmen. But afterwards it was the giant-killing underdog, with a weapon that — in theory — could hang on to the coat-tails of a Ferrari or a Lamborghini.
And which — in theory again — could overtake even if it was raining at the time. In practice, of course, you'd hit a tree if you even tried, but we will gloss over that. Because everyone else did — me included.
What's interesting is that after creating a forerunner to the Nissan GT-R, Audi decided not to replace it with something that was similar but better. It came up with the S2, but this was just a bulbous Audi 80 coupé. It had no flared wheelarches. Its strum was subdued. It never really went rallying. And then? And then nothing.
Audi continued to use the quattro name — to indicate that the car in question had four-wheel drive — but there's never been a proper successor to that glorious, and gloriously flawed, original. Until now.
It's called the RS 7, but picked out on a grille under the front bumper in very big letters is the quattro name. Because, really, that's what this thing is.
It arrived at my office just before Christmas and sat in the car park for a couple of days until I realised that it would be mine for the whole Yuletide break and then a few more days afterwards. It'd be my companion for thousands of wet, soggy, damp and cold miles. We'd be going shooting together and to parties, and within half a mile I knew it would make me very miserable.
Sadly, I could never actually buy a TT — fantastic though it is — because I'm not an air hostess. But I did find myself wondering if perhaps I could have an RS 7.
The suspension was absolutely intolerable. I thought the Nissan GT-R Track Edition was unforgiving, but this thing had all the give of granite. Every tiny bump was amplified and directed with pin-sharp accuracy directly into my coccyx. Westbourne Grove in Notting Hill — which is the bumpiest, most badly maintained road in the world — was completely unbearable.
But then I discovered, while weeping in pain, that the delivery driver who'd dropped the car off had — I presume for a joke — put the suspension in Dynamic mode. I switched it to Comfort, and in an instant my life was transformed.
This is not the best-looking car in the world — not by a long way — and it developed a terrible vibration as the weeks rolled by. Plus, whenever you employ full beam, there's a theatrical sweep of light that is dramatic and clever but not instantaneous. Which is what you want.
And that's it. That's my list of things I didn't like. Everything else is just brilliant. The acceleration is hilarious, the noise is a deep bellow, the fuel consumption is excellent, the seats are magnificently comfortable and you will not find a better-designed set of controls in any other car. It'll also do almost 190mph.
---
Browse NEW or USED cars for sale on driving.co.uk
---
I loved the way it just loped down motorways, often four up with a boot full of bullets and presents and all the other flotsam and jetsam that we need to survive life over Christmas. And then, later, how it would flick and dart its way along country roads like a sports car.
Does it understeer like its great-grandfather? No idea. All I can tell you is that if you are going fast enough to find out, then either you are the Finnish rally champion Kinki Wankonnen, or you have just signed up to Exit International. Or something catastrophic has gone wrong with the throttle linkage.
What I do know is that if you pull away smartly from a T-junction there is no wheelspin or torque steer. The car just sets off as if it's been kicked by Jonny Wilkinson.
I'm never normally sad to see a test car taken away, because there's always another one coming round the corner. But I was upset to see the RS 7 go, because it had wormed its way into my heart. In much the way the Audi TT did, not long ago.
Sadly, I could never actually buy a TT — fantastic though it is — because I'm not an air hostess. But I did find myself wondering if perhaps I could have an RS 7. And I kept on wondering right up to the point when I looked up the price. I had in my mind that it'd be about £70,000, but with a few extras it's more than £100,000.
This car is very, very good. But it's not that good.