The Clarkson Review: 2015 Vauxhall Zafira Tourer 1.6 CDTi Tech Line
Merci, Bono, it's just what I'm looking for
EVEN BY my own slightly weird view of what's normal, last Sunday was a bit odd. I was on a boat — a big one — and we'd anchored off the south of France when half the people on board suddenly took leave of their senses and decided they'd like to walk up the Nietzsche path to the village of Eze for a drink.
The Nietzsche path, I should explain, is a walk the philosopher liked to do when he needed to think, but all anyone else can think when they're on it is: "Christ, my thighs hurt." And: "Oh no, one of my lungs has just come out." Steep doesn't begin to cover it.
It's bloody nearly vertical and it goes on and on, up to 85,000ft, and every one of the gravelly, ankle-breaking hairpins is festooned with one of the old man's pearls of wisdom about how there was nothing he couldn't teach ya about the raising of the wrist.
---
Browse NEW or USED cars for sale on driving.co.uk
---
As you can imagine, I thought this was very stupid but I quite liked the idea of having a drink in the Golden Goat on top of the mountain. So I said I'd use a car.
Happily, one of the people on the boat — and you need to be awake for this bit — said he knew someone who lived on the beach and that I could probably borrow a car from him. And the person he knew? Well, of course, it was Bono out of U2. Someone I met only briefly at a small dinner with the King of Jordan.
Anyway, I was taken to the shore in a little speedboat and after a lengthy and tricky walk along a slippery shingle beach, I arrived at Mr Bono's house with a bright red face and noticeably sweaty moobs. He wasn't at home so I was greeted by a shabby-looking individual who I thought must be the gardener. But he turned out to be John F Kennedy's nephew. Only Adrian Gill can drop more names before he's started talking about what he had for supper. But that's the last, I promise.
JFK's nephew was a bit stand-offish. He'd had a garbled call from someone saying that someone else was maybe coming round to pick up some wheels but he was nervous about letting the sweaty tramp who'd arrived drive off into the evening in Bono's car. Especially as I was accompanied by a woman who looked like she'd arrived, in a time warp, from a 1967 surfing party in California.
"The old model tarnished its reputation somewhat by bursting into flames for no obvious reason"
Tentatively, he handed over a set of keys, and with a stern face, said: "I just want to make this clear: if you bend it, you mend it." And with that I was in the driveway, with surfer woman, clutching the keys to a car that belongs to, let's be honest, one of the coolest people on the planet.
There's no flowery way of putting this so I'll just come straight out with it. Bono drives a Vauxhall Zafira diesel.
I was quite impressed with this little seven-seater when it first came out, but then the old model tarnished its reputation somewhat by bursting into flames for no obvious reason pretty much constantly. Google "Zafira" and "fire" and you'll see what I mean.
I wasn't thinking about those things, though. It's quite a tricky drive and it was even trickier that night. Partly because I knew that if I had a crash, the embarrassment and the shame would live with me for ever but also because my head was spinning. Bono. Has. A. Vauxhall. Zafira. With. A. Diesel. Engine.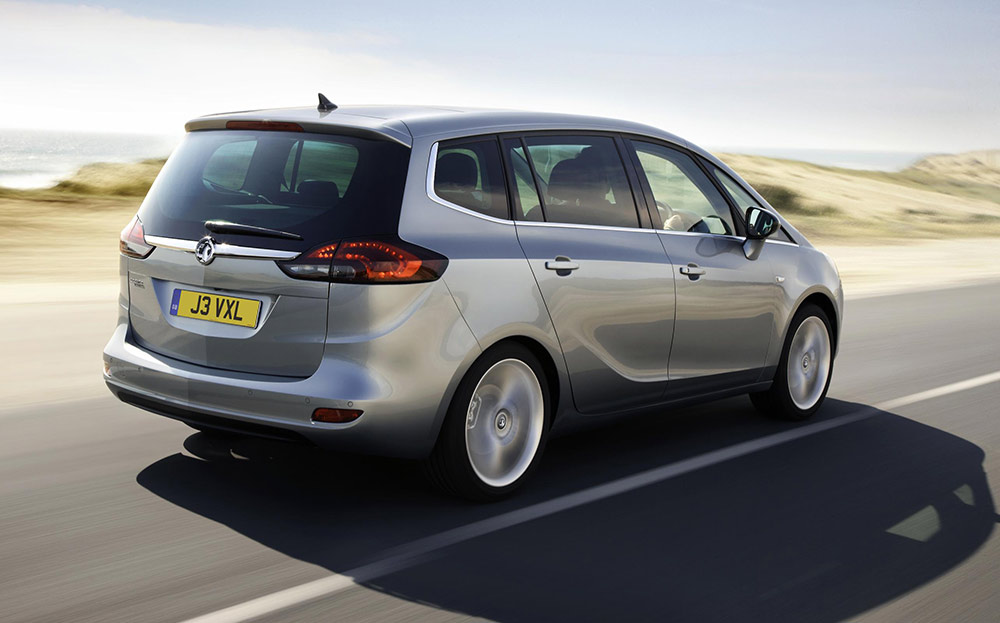 In my mind he'd have had something fast and expensive but not showy or vulgar. A Maserati Quattroporte. Or a BMW M6 Gran Coupé perhaps. Once, I was in a military helicopter flying over southern Iraq when someone fired a heat-seeking missile at it. I was listening to Vertigo by U2 at the time, and as we ducked and weaved in a shower of our own flares, I remember thinking how the music and the moment were so well matched. If only I'd known then that the man who actually co-wrote Vertigo has a diesel Vauxhall. I'd have had a trouser accident, that's for sure.
As we climbed up the mountain, the Zafira was very roly-poly but I found it surprisingly easy to moderate the pitching by turning the wheel gently and braking as though the pedal were made of an egg.
"I came back to England, hired a Zafira and went for a drive. And I'm sorry, Autocar, but I'm right about this. The car's extraordinary"
Then I noticed how brilliant the engine was. It's an all-aluminium, turbocharged 1.6-litre unit that can apparently do more than 60mpg on a cruise and 120mph when you're in a hurry.
And then I went over a speed hump and I simply didn't feel a thing. Never in all my years in this business have I encountered any car — including the Rolls-Royce Phantom — that's quite so good at refusing to transmit road surface irregularities into the cabin. Which makes it the most comfortable car — pause — in the world.
That night, after I'd safely returned the Vauxhall to Bono's house, I looked it up online and found that Autocar magazine disagreed with my findings. It said that the Renault Grand Scénic rides more smoothly.
Fearful that Bono had bought a special Zafira with marshmallow shock absorbers and suspension units made from eiderdown, I came back to England, hired a Zafira and went for a drive. And I'm sorry, Autocar, but I'm right about this. The car's extraordinary.
---
Browse NEW or USED cars for sale on driving.co.uk
---
If you have a bad back or you just want to be comfortable as you move about, you need look no further. But don't worry, because it's also very good-looking and it has a windscreen that is bigger than the one you get on a National Express coach. It's so big that from behind the wheel you can't see any pillars or a roofline, so it feels as if you are floating along, powered only by magic.
The interior's top-notch as well; nicely styled, well put-together and festooned with all sorts of stuff you wouldn't expect for this kind of money. I drove a Ford S-Max later, which I've always thought was pretty good, and it felt like something from 50 years ago. Diesely. Lacklustre. Old.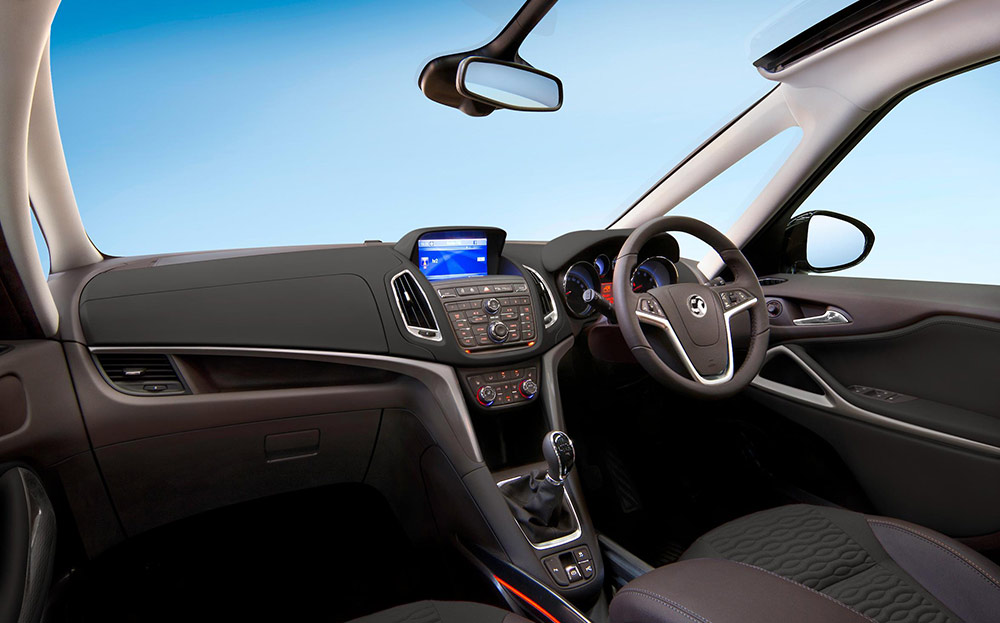 It seems that after my visit, Bono telephoned JFK's nephew who explained that a tramp had come round to the house and borrowed the Zafira. Bono was apparently a bit surprised by this: "You gave Jeremy Clarkson the Vauxhall!" It turns out I was supposed to have borrowed his BMW 6-series convertible.
But I'm glad I didn't because I would never have experienced something that's unique. A miserable diesel seven-seater Vauxhall that you would actually want to buy. And not only so you could tell your mates: "Bono's got one, you know."
Write to us at driving@sunday-times.co.uk, or Driving, The Sunday Times, 1 London Bridge Street, London SE1 9GF