Bugatti Veyron review (2005-on)
The Bugatti Veyron is the fastest, most powerful and most expensive production car yet to go on sale.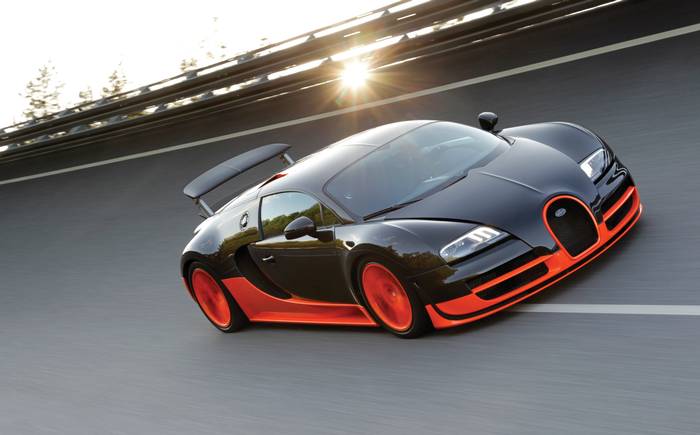 What is the Bugatti Veyron?
The fastest, most powerful and most expensive production car yet to go on sale. A car of statistical superiority over every machine produced by a mainstream manufacturer (Bugatti is owned by Volkswagen). Despite a long and troubled gestation, the 16-cylinder, 10-radiator, quad-turbo, 8-litre all-wheel-drive supercar has eventually proven a sales success, partly because Bugatti has cleverly released more than 20 special editions, often limited to a single car, offering multi-millionaires the chance to own something unique.
The drive
You know you're dealing with an unusual proposition when the entry-level model has 987bhp and a top speed of more than 250mph. Opt for the Super Sport and it'll place 1184bhp under your right toe, which, were you to find a track long enough, would eventually take you to 268mph — probably just about enough for most. Even the standard car will hit 62mph in less than 2.5 seconds and once past 150mph will accelerate harder than a Formula One car. It sounds uncontrollable, but it's not. This is Volkswagen engineering, so it's as stable at 200mph as a Polo in a supermarket car park. Everything is done with little drama: there's a distant thunder from the engine, but no howl, scream or shriek. Gears come and go whether you tug the paddle or not, and when you need to stop, the ceramic brakes are so strong you may briefly think you've crashed. Because it is so vast and heavy, the Veyron is best travelling in a straight line or cannoning through wide, open curves. It is not an agile car, and on tight, sinuous circuits would likely be left for dead by many far less powerful but lighter and smaller cars. It's an awe-inspiring machine to drive fast on the open road, but it would not be difficult to name a number of cars available for less than a tenth of the price that would provide more fun.
The interior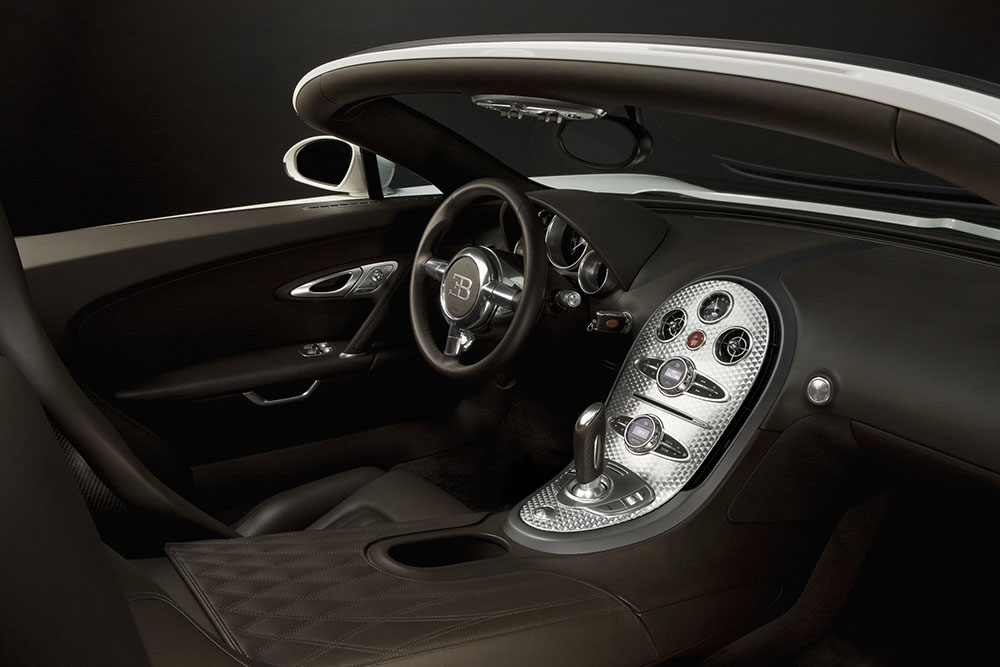 Unless it were lined with gold, it's hard to see how any cabin could do justice to a million-pound motor, but the Veyron's comes close. It is exquisitely designed; the finest leather imaginable complemented by perfectly turned aluminium. Because the car is a VW at heart, the dashboard layout is clear and the dials easy to read, though if you're looking at the power gauge when it's indicating 1,000bhp, you may be heading for one of the world's more expensive crashes.
The One to Buy
Bugatti Veyron Super Sport
Factfile
Price:

about £1.34m (depending on exchange rate and correct at first publication)

Engine:

7993cc, W16

Power:

1,184bhp @ 6400rpm

Torque:

1,106 lb f t@ 3000rpm

Transmission:

7-speed paddle shift

Acceleration:

0-62mph in 2.4sec

Top Speed:

258mph

Fuel

12.2mpg (combined)

CO2:

539g/km

Road Tax Band:

M 

Dimensions:

L 4462mm, W 1998mm, H 1190mm
Bugatti Veyron rivals for similar money
Pagani Zonda F Roadster Final Edition
Derecktor Superyacht
Hawker Beechcraft 400XP private jet