1981 DeLorean DMC-12 review
Great Scott! It gets better with time
---
Published 21 October 2015
WELCOME TO the future. Today — October 21, 2015 — is the day to which Emmett "Doc" Brown, Marty McFly and Jennifer Parker travel in the sequel to Back to the Future, one of the all-time great pop culture movies.
---
Click to read car REVIEWS or search NEW or USED cars for sale on driving.co.uk
---
The world of 2015 as portrayed in the film isn't instantly familiar: according to Robert Zemeckis, the director of the Back to the Future trilogy, we should all be wearing two ties at once, watching several TV channels at the same time (does live-tweeting The X Factor count?), rehydrating pizza, piloting flying cars and dodging kids on hoverboards.
We're no closer to a flying car than we were in 1985, skateboards don't hover (although Lexus has had a really good go at making one), Domino's still bakes its pizzas and ties are generally thought smartest worn singly. One thing the films did get right, though, was Michael J Fox's four-wheeled co-star. To today's eyes the DeLorean DMC-12 looks both futuristic and fashionably retro.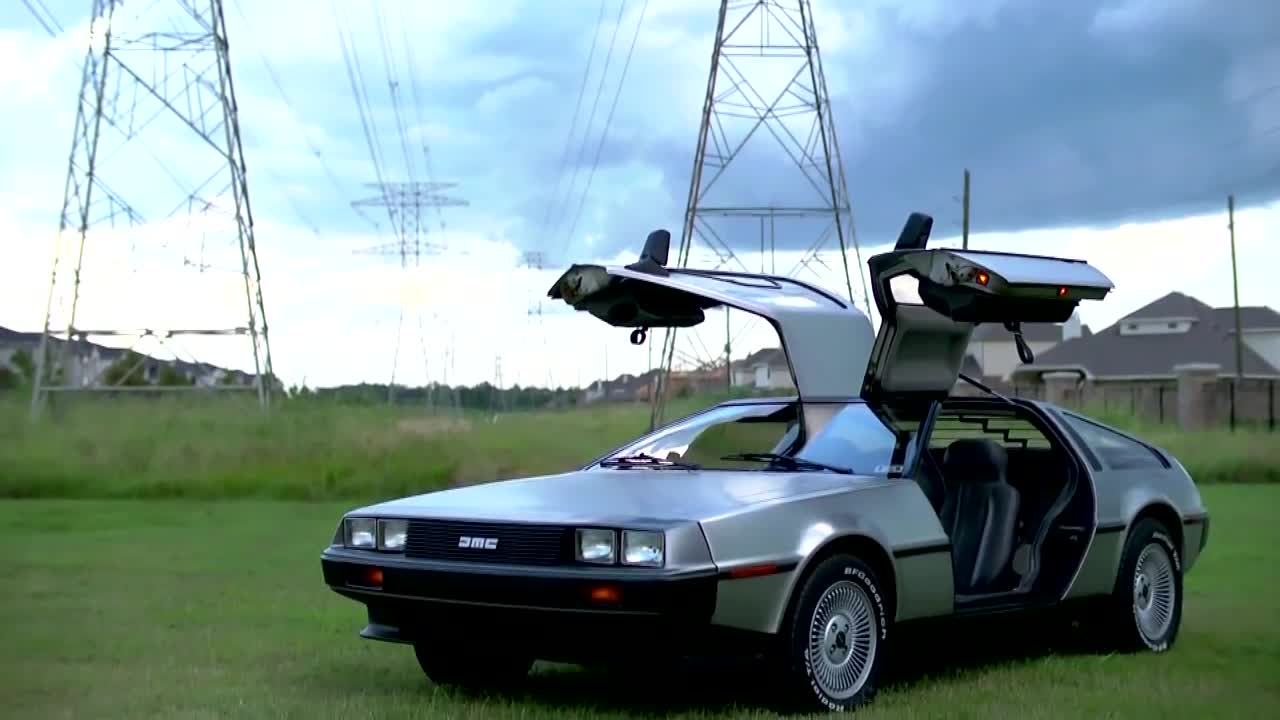 Good-quality DeLoreans can still be found for sale in the UK, their stainless-steel bodies proving as rustproof as DeLorean Motor Cars Ltd (DMCL) told us they would be. If you're lucky you may even get hold of one of the few right-hand-drive cars.
Perhaps the best place to find a DMC-12 of your very own is the DeLorean Motor Company (DMC) in Humble, Texas. It's no relation to the ill-fated DMCL of the 1980s, but it does own all the spare parts needed to maintain the 9,000-odd DMC-12s that were made. From doors to engines, they've got the lot.
Today's DeLorean company will happily restore your dilapidated DMC-12 to pristine condition or, if you're not lucky enough to have one, find a used chassis to buy and make it as good as new before delivery. It's a company devoted to one car and its legacy.
It's also free and easy with the keys. If you ask nicely.
The car I borrowed had been bought as a graduation present for a young woman in the 1980s and used for a while before falling by the wayside. The owner sold the car to DMC in 2014 and it became the managing director's pet project.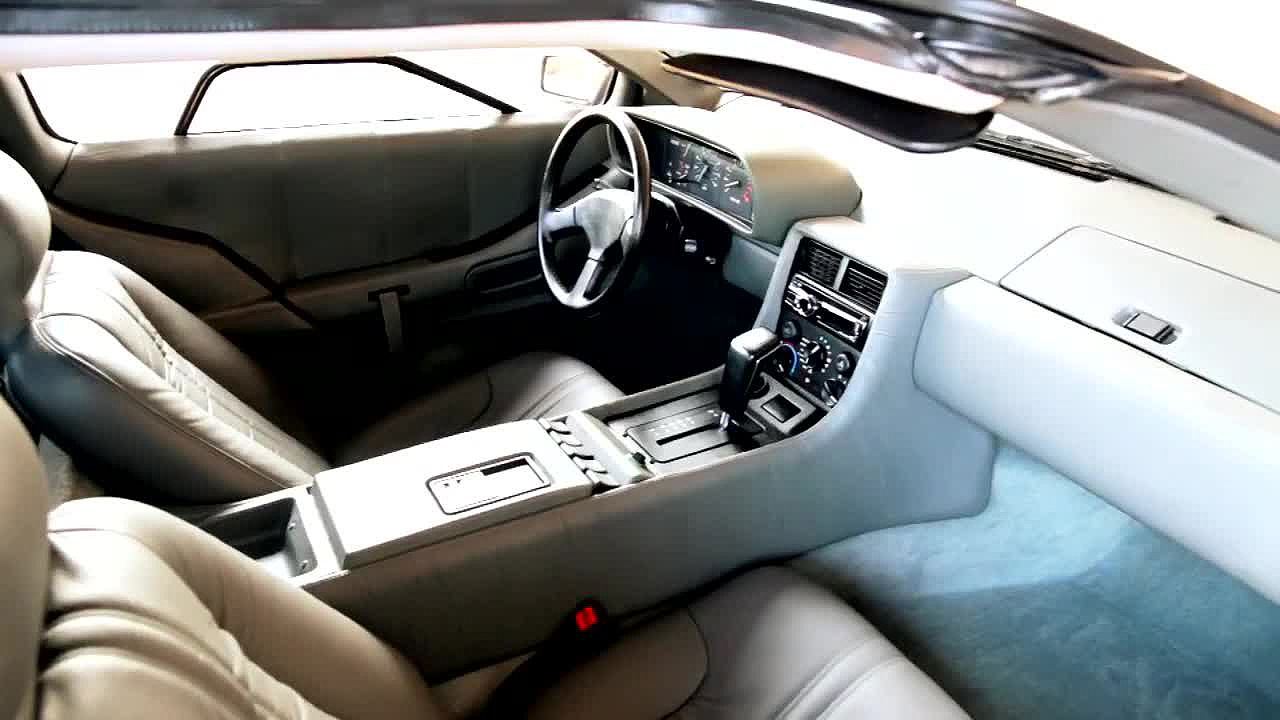 It was still a work in progress at the time of my test drive and a few things needed attention. For example, the door pull — allowing you to close the trademark gullwing once you've lowered yourself into the seat — came clean off in my hand. The air-con blew lukewarm air at my feet and spat dirty water into the passenger footwell.
On the road I found that the automatic gearbox dithered like Marty McFly's father before his transformation, the tired suspension made the car wallow round the few bends in Texas and the notoriously underpowered 2.8-litre V6 engine was … underpowered.
The steering wheel appeared to be melting in my hands — it was 40C outside, so perhaps that's understandable — and for because of 1980s US regulations the speedo stops at 85mph, a touch short of the 88mph I'd need for time travel and shorter still of the claimed 130mph top speed.
The Texas company says that driving a fully restored DMC-12 with manual transmission and its engine tuned (the engineers can apparently get 200bhp out of it) is a treat, but my DeLorean experience was not.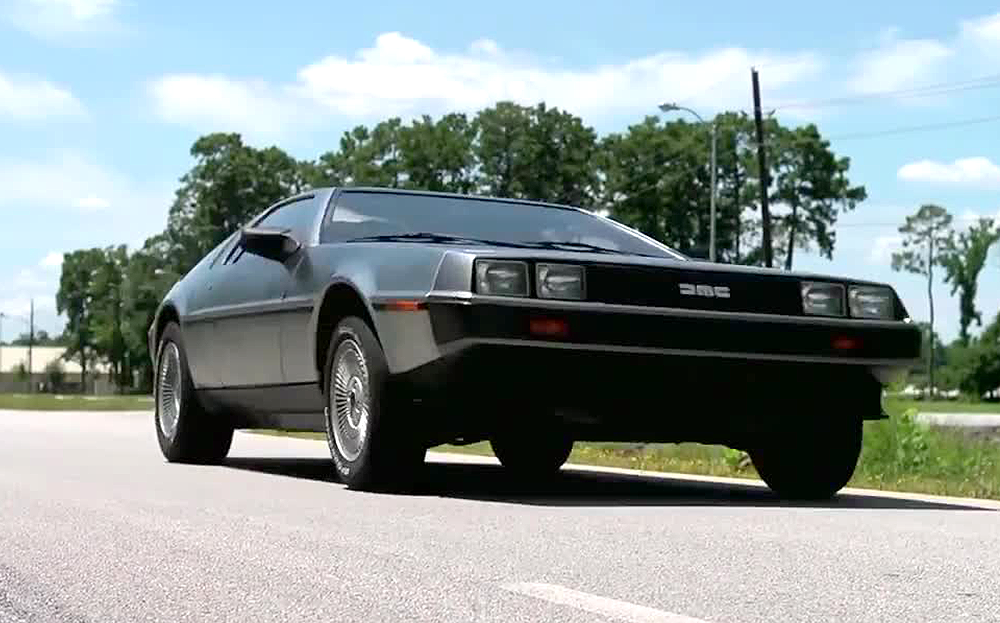 So, it's awful? Well, no. Considering that this is a car that was built nearly 35 years ago and was used for most of that time, it did some things well. It was more comfortable than most sports cars; it was spacious, smooth, quiet and easy to see out of.
And, of course, it was a DeLorean. This is the car that many born in the 1970s and 1980s grew up lusting after because it looked like a spaceship … and Marty McFly had one. The car has a chequered history (see the video above or read a review of the latest insider account of what happened at DeLorean), but to me it was the time machine, not a political plaything.
Back to the Future cemented the DMC-12's place as a cult car, one of the coolest to be seen on the silver screen. Despite its many flaws, this was one of the most glorious drives I've had.
1981 DeLorean DMC-12 specifications
PRICE (NEW): $25,000
ENGINE: 2849cc, V6
POWER: 130bhp @ 5500rpm
TORQUE: 153 lb ft @ 2750rpm
TRANSMISSION: 3-speed automatic
ACCELERATION: 0-60mph in 9.6sec (manufacturer's claim)
TOP SPEED: 130mph (manufacturer's claim; 85mph limit on speedometer)
FUEL: 22.8mpg
Alex Goy works for XCAR. All images and video supplied by XCAR/CBS Interactive.
---
Click for more REVIEWS from Driving or search NEW or USED cars for sale on driving.co.uk
---