Top five best cars for students
Back to school motors
---
Published 01 September 2017
FREEDOM: that's what cars are about for young drivers who've just passed their test. The first heady years at the wheel are exciting and liberating in equal measure.
For students, whether they are completing their A Levels at school or college, or setting off from home for the first time to start at university, cars are a seriously useful tool, too. The regular trips between uni life, with its pot noodles and student bars, and home, with its fresh linen and roast dinners, are just the tip of the iceberg. Unless you're studying in London, a set of wheels can be a godsend when it comes to supermarket runs, commutes to classes and trips between friends' digs. And when the studying gets too much and you need to get away from it all, you can jump in the car and head out for some motoring therapy on the open roads.
For all these reasons, the best cars for students need to be fun, practical and reliable. And importantly, due to the tight budgets most students find themselves having to manage, they must be economical to run. That means in terms of fuel, insurance, tax and servicing.
That's why city cars and superminis make up the majority of these top five student car recommendations from our friends at Auto Trader, with a cool hybrid thrown in for those wanting something a bit different. They've recommended a version of each and we've added annual tax rates, at current values, and insurance groups (the lower the number, the cheaper it is).
---
Browse NEW or USED cars for sale
---
New Fiat 500
The Fiat 500 sells by the boatload, and much of that is down to those cutesy looks, which continue inside, with an old-school instrument panel and retro-looking controls. However, the tech behind the style is all thoroughly 21st century, and the 500 has a five-star crash test rating.
Our favourite engine is the 68bhp 1.2-litre petrol, which may sound a little weedy but it's more than enough. The only disappointment is that the suspension struggles to iron out poor road surfaces well.
Auto Trader's pick of the range 1.2 Pop Star
List price £12,490
CO2 emissions 110g/km
Tax £140 per year
Insurance group 9
Fuel economy 60.1mpg
Boot space 185/550 litres
Browse NEW or USED cars for sale
New Dacia Sandero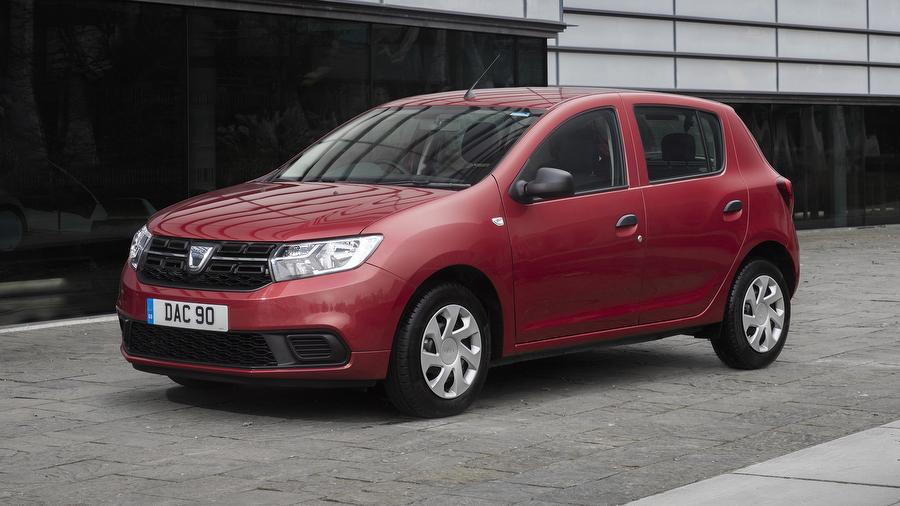 The Dacia Sandero offers a great deal for not a great deal of money. It's far more spacious than rivals that cost the same, too; and, while the trims inside are perhaps not that attractive, they're designed to last.
The 1-litre, three-cylinder petrol engine with 74bhp gives decent acceleration and is reasonably economical. It's a bit noisy, but if anything does go wrong, there's a three-year, 60,000-mile warranty to back you up.
Auto Trader's pick of the range SCe 75 Ambiance
List price £7,395
CO2 emissions 117g/km
Tax £160 for first year, £140 thereafter
Insurance group 4
Fuel economy 54.3mpg
Boot space 320/1,200 litres
Browse NEW or USED cars for sale
2011 Honda CR-Z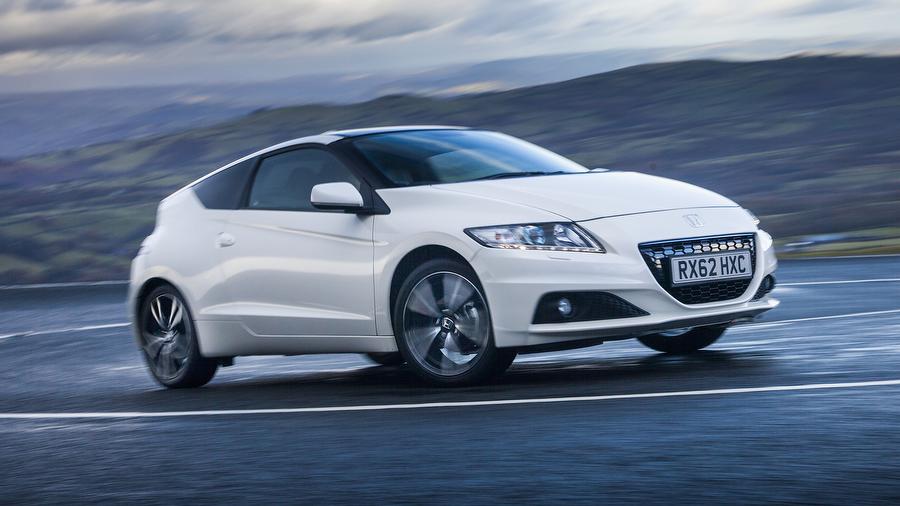 Not only does the hybrid Honda CR-Z look sporty, it's fun to drive, too, with agile handling and suspension that feels firm without being harsh. The interior is stylish too.
However, although the car was designed as a 2+2, in reality it's better to treat it as a two-seater with extra luggage space, because adults won't fit in the back seats. And while it's more economical than most, you'll struggle to match the 56.5mpg of the official test, and it's in a relatively high insurance group compared with the others here.
Auto Trader's pick of the range 1.5 iVTEC Sport
Guide price £4,500
CO2 emissions 117g/km
Tax £20 per year
Insurance group 17
Fuel economy 56.5mpg
Boot space 207/401 litres
Browse NEW or USED cars for sale
2016 Seat Ibiza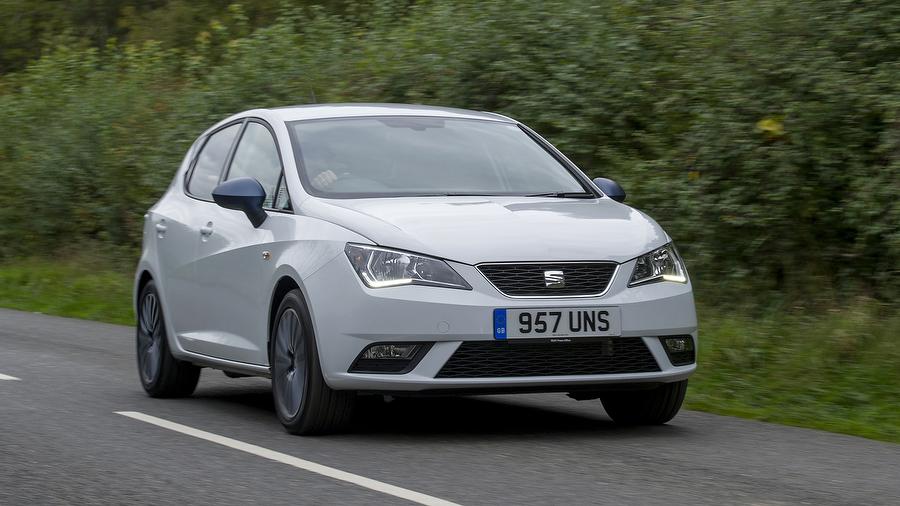 The previous-generation Seat Ibiza offered a stylish alternative to humdrum rivals such as the Vauxhall Corsa and Renault Clio, and that will surely make it appeal to students.
The 94bhp 1-litre petrol engine doesn't need to be revved too hard if you want a turn of speed, and so doesn't drink much fuel, while the SE trim is the one to choose as it comes with all of the main tech you're likely to need, including Bluetooth connectivity. And it has a five-star rating from safety experts Euro NCAP.
Auto Trader's pick of the range 1.0 EcoTSI 95 SE 5dr
Guide price £8,000
CO2 emissions 94g/km
Tax Free
Insurance group 14
Fuel economy 68.9mpg
Boot space 270/554 litres
Browse NEW or USED cars for sale
2012 Suzuki Swift Sport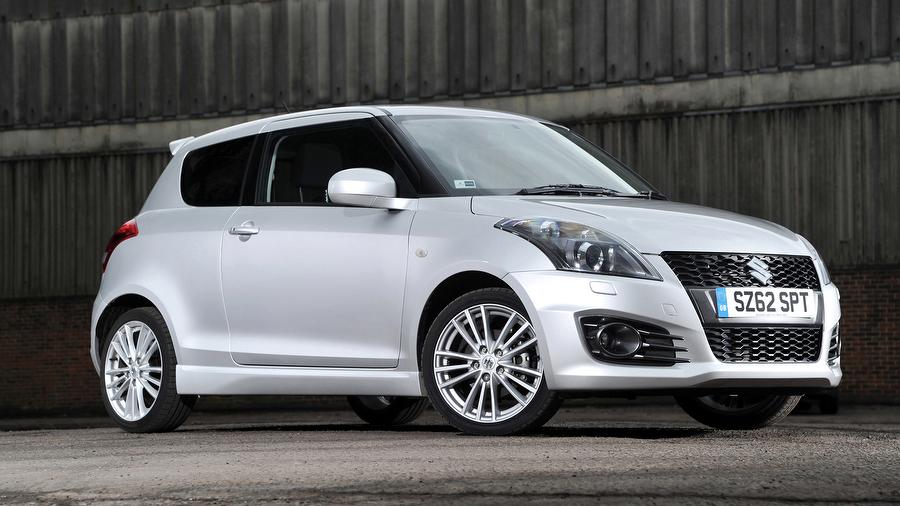 This pocket rocket is cool and fun, with a 1.6-litre engine that loves to be revved hard, but that's part of the car's appeal. The sharp steering and nimble handling are guaranteed to make you grin, too.
The Swift should also prove reliable, and, while critics might complain that the interior places more emphasis on long life than luxury, that's ideal in a car for students.
Pick of the range 1.6 Sport 3dr
Guide price £6,000
CO2 emissions 147g/km
Tax £150 per year
Insurance group 19
Fuel economy 44mpg
Boot space 211/512 litres