Top 10 petrol and hybrid cars to buy instead of a diesel (updated)
Want to switch from diesel to petrol or hybrid? Start here
---
Published 21 October 2021
DIESEL'S slow, steady ascent from its use in tractors, lorries and continental taxis to a commonly used fuel in British passenger cars was nothing compared to the lightning speed of its ignominious downfall.
Once billed as a more fuel-efficient, less carbon-intensive propellant than petrol, diesel's green image was greatly tarnished in recent years by the 2015 "Dieselgate" scandal in which Volkswagen was caught cheating emissions tests in order to sell diesel cars.
Even before that, however, there were rumblings that the fuel wasn't as clean as manufacturers made it out to be. Research, first revealed in The Sunday Times, found that the fuel is responsible for most of the pollution that can be attributed to 40,000 deaths per year in Britain.
The initial report, commissioned by Defra, the environment ministry, blamed diesel vehicles for a rise in nitrogen dioxide emissions and high levels of tiny toxic particulates that can pass through the lungs to enter every organ in the body.
Medical professionals called for the government to remove diesel cars from Britain's roads and scientists have found that tiny particles in air pollution can significantly worsen infections and make them harder to treat with antibiotics. Concerns about air quality's effect on human health, partly reinforced by the research into diesel emissions led to the introduction of the Ultra Low Emissions Zone in London in 2019.
It so happened that as diesel lost its green image, battery and electric motor technology has been steadily improving meaning that those in search of cheaper or more eco-conscious motoring now have alternative options like pure-electric cars or hybrids.
The UK government has since announced that from 2030, all new cars sold must be at least a hybrid, and from 2035 must be pure electric.
Newer, more efficient petrol cars
But even after that time, we'll still be able to buy used cars of all sorts, which means there's plenty of life left in the excellent petrol and petrol-electric hybrid cars available right now.
The past decade has seen dramatic improvements in the power and fuel-efficiency of petrol cars with the introduction of downsized, turbocharged engines and mild-hybrid electrification, meaning that these are now the dominant type of engine on the market.
Although diesel can still offer a competitive package to those who cover high mileages, for everyday driving the improvements in petrol engines have meant that the difference in fuel efficiency is now negligible.
As such, for those who aren't into motorway mile-munching, buying a petrol-powered car is probably the best option both in terms of the initial outlay (diesels are still more expensive to buy than their petrol counterparts) and its impact on health.
So, for anyone looking to make the switch from diesel to petrol or hybrid, here are 10 options — in the small car, family car and crossover segments — that offer great value.
The best eco-friendly petrol-powered small cars 
1. Hyundai i10 1.2 MPi 84 SE Connect – £14,995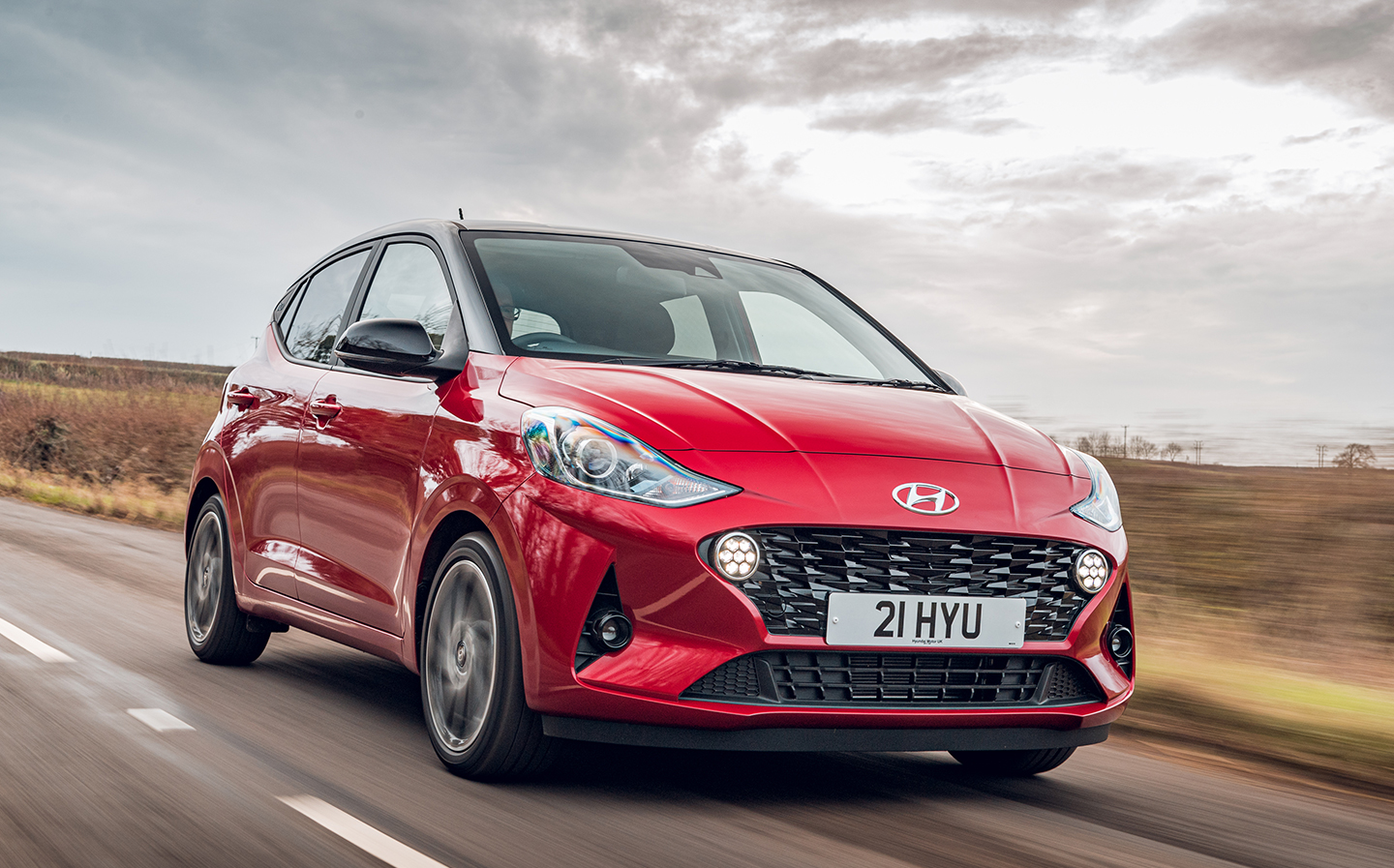 Fuel economy 52.3mpg
CO2 emissions 124g/km
Road tax £155
Hyundai's compact city car offers impressive interior space for five people and a respectable level of technology inside. The Connect SE model features an 8in infotainment touchscreen, compatible with Apple CarPlay and Android Auto, and it comes with a reversing camera.
Although the i10 is available with a 1-litre three-cylinder engine, the 1.2's extra cylinder adds a little more refinement making it feel better suited to motorway driving. Fit, finish and ride quality are good too.
Competitors include the Kia Picanto, Toyota Aygo and, though it's slightly bigger and better-specified, the Dacia Sandero.
Browse for Hyundai i10s on Auto Trader
2. Ford Fiesta 1.0 EcoBoost Hybrid 125 ST-Line five-door – £21,365

Fuel economy 57.6mpg
CO2 emissions 112g/km
Road tax £155
The Ford Fiesta is almost the default choice in the supermini category. It looks good, it's properly screwed together and drives rather well indeed, especially with the slightly stiffer suspension on the ST-Line version.
The 1-litre turbocharged three-cylinder engine provides ample punch with the addition of the 48V mild-hybrid technology and is smooth and quiet. The interior features a lot of tech for this segment, including a heated windscreen and a decent infotainment system, as well as parking sensors and cameras.
It's not perhaps as spacious as some of its competitors though, with rivals like the Seat Ibiza and Honda Jazz offering more room in the rear and boot. The Fiesta is, however, roughly on a par with the Volkswagen Polo.
Browse for Ford Fiestas on Auto Trader
3. Dacia Sandero 1.0 TCe 90 Comfort – £12,045
Fuel economy 53.3mpg
CO2 emissions 120g/km
Road tax £155
Good news!
It'll be music to James May's ears to hear that the latest Dacia Sandero represents the kind of good value we've come to expect from the Romanian car maker. While the entry-level Access model may be "shockingly affordable" at £7,995, it'll probably be too spartan for most. The highest-spec 1.0 TCe 90 Comfort model on the other hand has rather more in the way of creature comforts and still won't break the bank at £12,045.
Interior tech includes electric windows all-round, rain-sensing wipers, rear parking sensors, a rear-view camera, 8in infotainment touchscreen with smartphone mirroring and keyless entry.
The 999cc turbocharged three-cylinder engine delivers 89bhp through a six-speed manual gearbox, and though it's perhaps not as quick as some of its rivals like the Fiesta and Seat Ibiza, there's plenty of low- and mid-range performance.
Value and space are, as ever, the Sandero's strong points. Great!
Browse for Dacia Sanderos on Auto Trader
4. Audi A1 30 TFSI 110 Sport – £20,945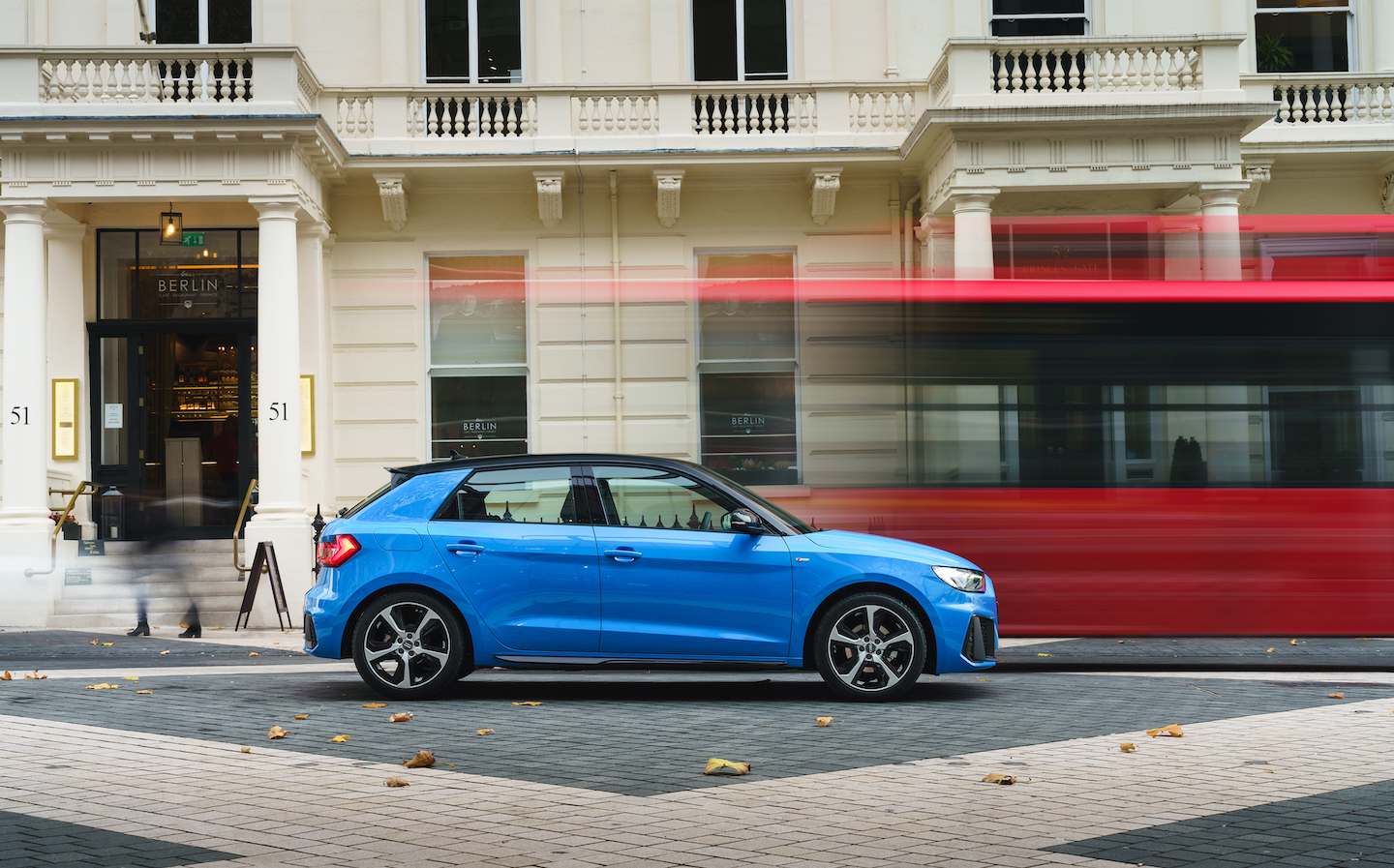 Fuel economy  52.3mpg
CO2  123g/km
Road tax  £155
At rather the opposite end of the small car spectrum to the Sandero, the Audi A1's niche as a premium car is quite a tiny one.
It's well-finished, has the upmarket feel that the price tag would suggest and the posher badge has plenty of street cred. Inside, tech levels are high with cruise control, an 8.8in touchscreen, wireless phone charging and a fine six-speaker stereo. In Sport trim, the 16in alloy wheels look good without totally ruining the ride, too.
Rivals in the premium small car segment include offerings from Mini and the somewhat bigger BMW 1 Series and Mercedes A-Class. If you can live without the badge, however, the Volkswagen Polo and Peugeot 208 offer much better value in terms of what you get for your money.
Browse for Audi A1s on Auto Trader
The best eco-friendly petrol-powered family hatchbacks 
1. Volkswagen Golf 1.5 TSI Life – £24,475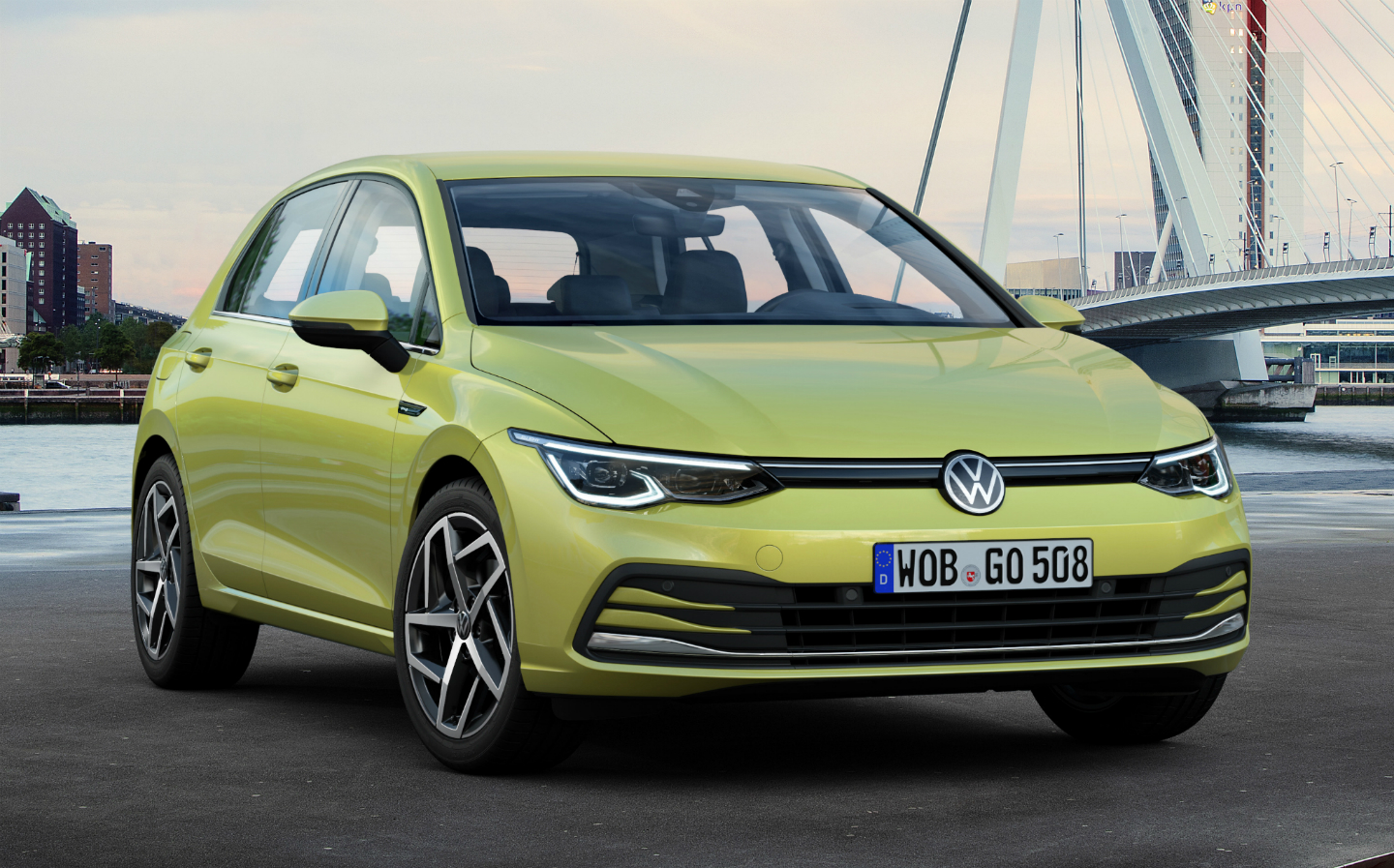 Fuel economy  52.3mpg
CO2  122g/km
Road tax  £155
The eighth-generation of Volkswagen Golf is as classless and pleasant as ever. When writing about the sixth-gen Golf back in 2014, Jeremy Clarkson said: "The Golf is a byword for everything you really need from a car. It's the answer to every motoring question that's been asked." The Golf may have changed; the appeal hasn't.
Quality is excellent, ride and handling are good, the petrol engines are frugal and powerful and, even in entry-level trim, spec is high. In the 1.5 TSI Life version, buyers get automatic lights and wipers, adaptive cruise control, LED headlights, wireless phone charging, front and rear parking sensors, traffic sign recognition, front and rear centre armrests, front-seat adjustable lumbar support and a 10in infotainment touchscreen with navigation, Apple CarPlay, Android Auto and DAB radio.
The 1.5-litre turbocharged four-cylinder engine in the TSI 150 delivers 130bhp and 52.3mpg fuel economy meaning it's perfectly at home on the motorway or around town.
Browse for VW Golfs on Auto Trader
2. Seat Leon 1.5 TSI 130 Evo FR – £24,515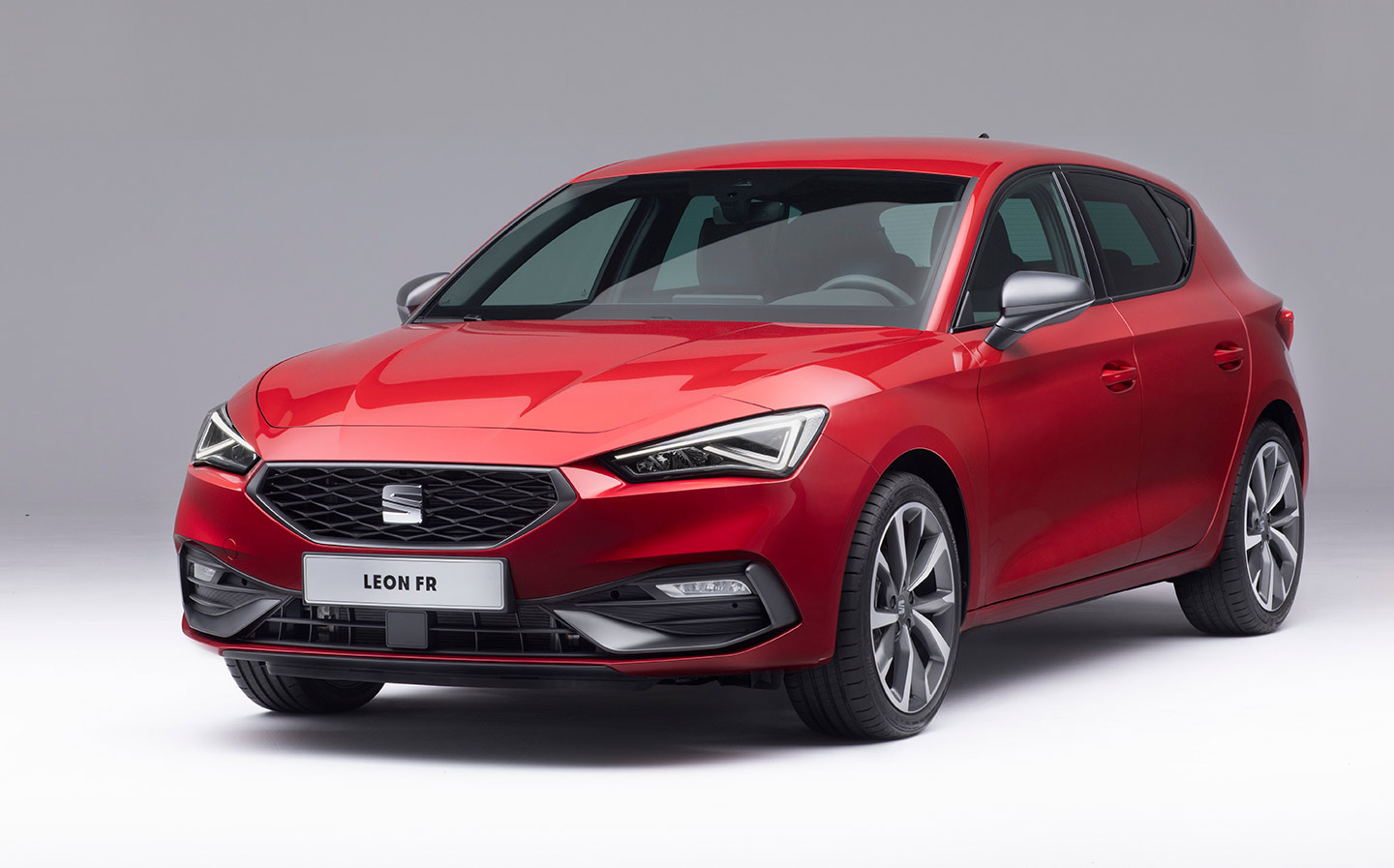 Fuel economy  50.4mpg
CO2  127g/km
Road tax  £155
The Leon is more spacious than a Golf, has loads of standard equipment, is of good quality, uses the same frugal, punchy 1.5-litre engines and, best of all, with a little negotiation on price, the Seat arguably provides better value.
The FR model comes with sports suspension as standard, firming it up, making it a sportier prospect than a standard Golf. Although the operating system is more intuitive than the Golf's the use of a touchscreen for some of the heat and fan control functions can be annoying and distracting. Buyers get a 10in touchscreen, a voice-control system that works reasonably well and plenty of other kit as standard such as smartphone mirroring, DAB radio and a seven-speaker sound system.
There's more boot and passenger space than in the Golf and around the same as in the Ford Focus. Rivals from Skoda still have the Leon bested in that department though.
All in all, the 1.5-litre turbocharged engine does the job well in terms of power and fuel economy and the Leon feels like a well-made, premium product.
Browse for Seat Leons on Auto Trader
3. Ford Focus 1.0 EcoBoost Hybrid ST-Line – £24,665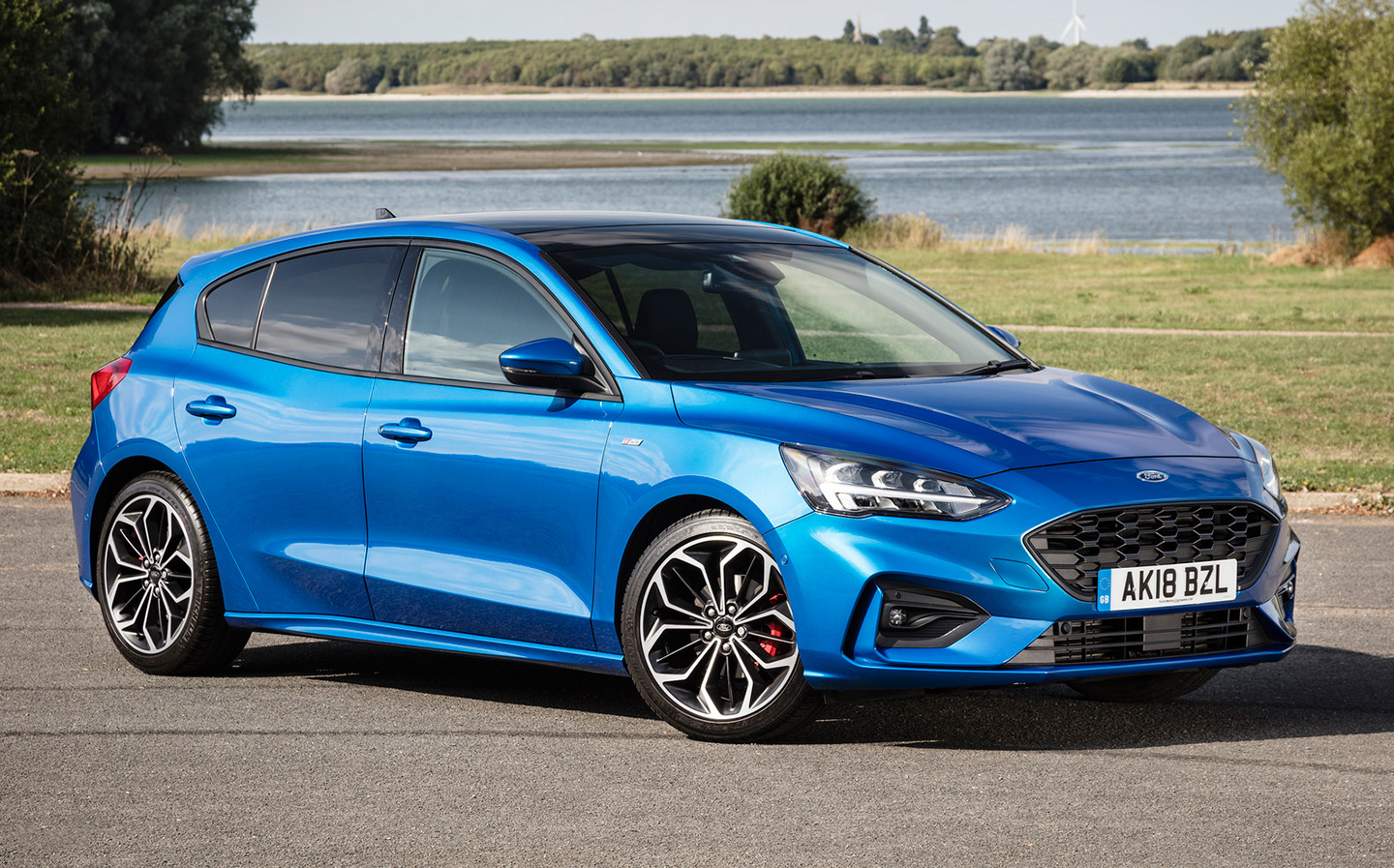 Fuel economy  55.4mpg
CO2  116g/km
Road tax  £155 
Another one of those cars like the Fiesta and Golf that feels like a default choice in its segment. The Focus has excellent driving dynamics, a good ride and decent manners on the motorway. It's more spacious too than some of its rivals like the Golf.
The newly refreshed Focus gets Ford's Sync 4 infotainment system and a raft of driver assistance features such as active emergency braking, adaptive cruise control with stop-go capability and active parking assist to automate parking manoeuvres. The ST-Line adds more aggressive styling inside and out and firmer, sportier suspension than the standard model.
The 48V hybrid system makes the 1-litre EcoBoost engine more efficient, which is why the hybrid is the one to go for rather than the single remaining petrol-only model.
Browse for Ford Focuses on Auto Trader
4. Mazda3 2.0 e-Skyactiv G MHEV SE-L Lux – £23,055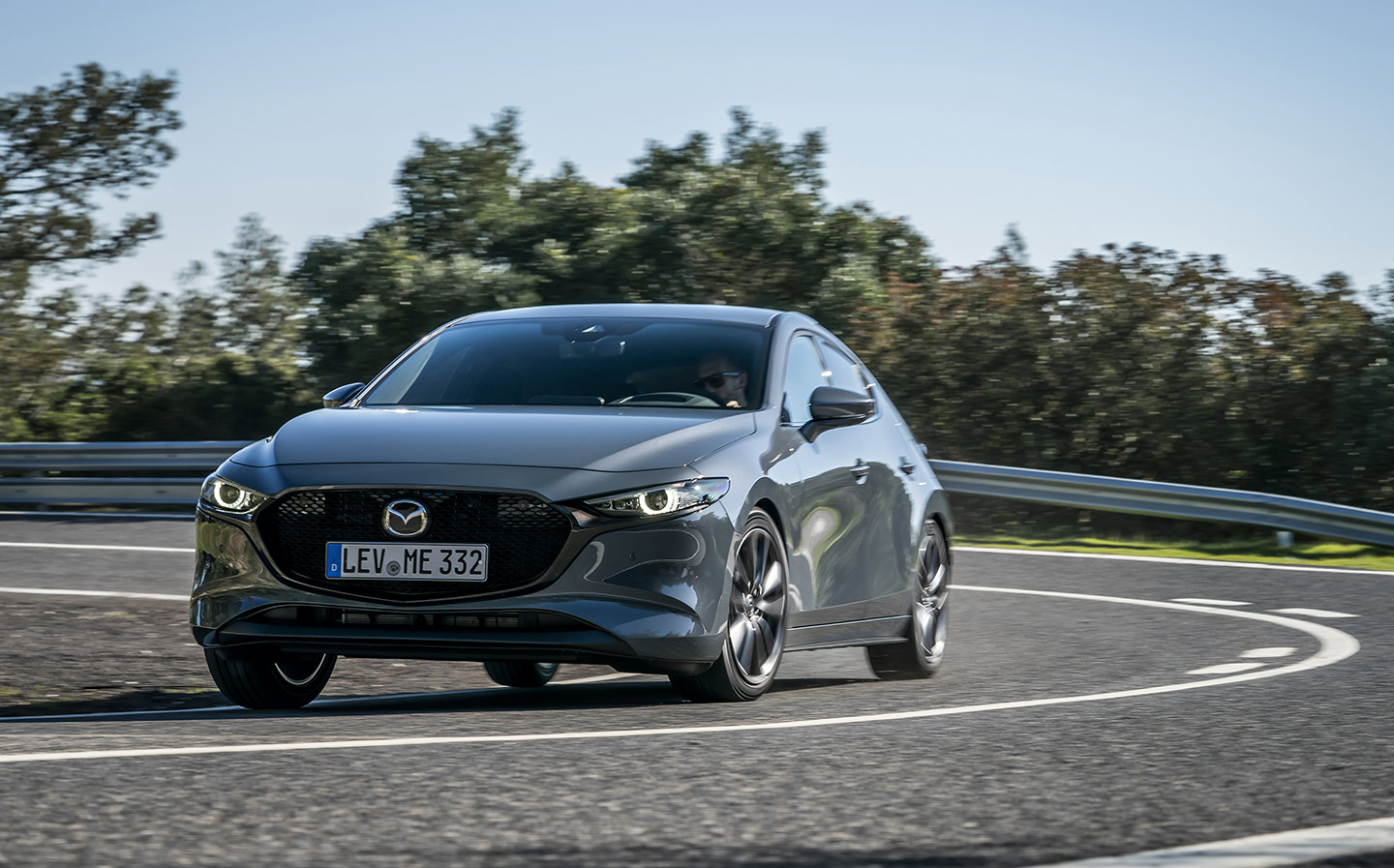 Fuel economy  51.4mpg
CO2  124g/km
Road tax  £155
It's a couple of years old now but the Mazda3 still looks stunning. Rather than opting for a small, turbocharged engine, Mazda stuck with a 2-litre naturally aspirated unit, though it uses cylinder deactivation and hybrid assistance to return good power and fuel economy.
The Mazda3 provides a reasonably firm ride, though it's far from sporty. It's perfectly civilised on a motorway cruise and standard equipment including the easy-to-use infotainment system is generous. One particularly nice thing about the infotainment and climate control set-ups is the use of a rotary controller and buttons rather than the driver having to access all the functions through a touchscreen. The systems can be operated by feel and memory rather than distracting the driver and forcing them to take their eyes of the road. Interior quality is another one of the Mazda's good points and, overall, it's a very well-made car.
Perhaps it's a slightly more left field pick than competitors such as the Focus and Golf, but the Mazda shouldn't be discounted as an option on the basis of style and quality alone.
Browse for Mazda3s on Auto Trader
The best eco-friendly petrol-powered SUVs 
1. Ford Kuga 2.5 FHEV ST-Line – £33,945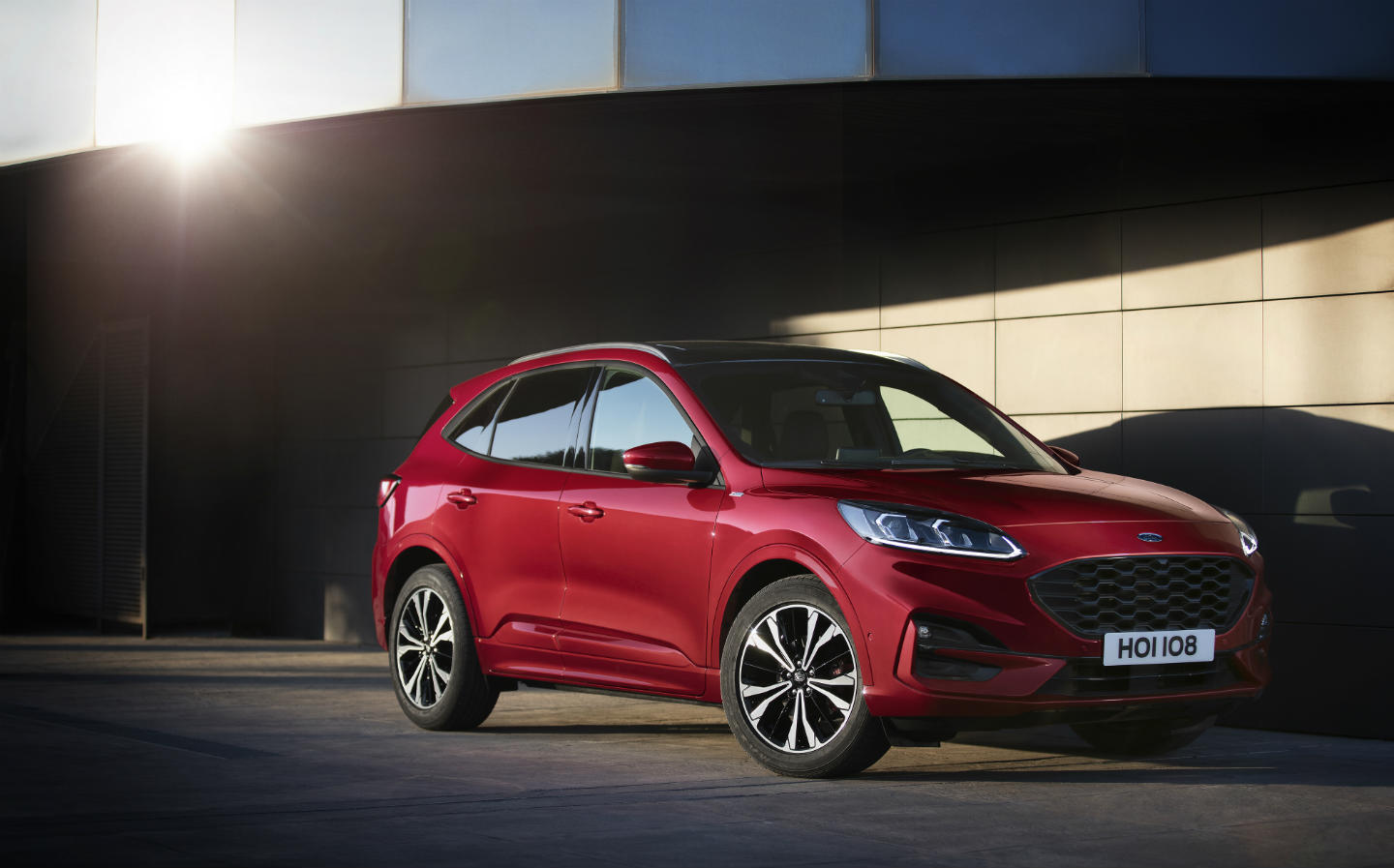 Fuel economy  51.4mpg
CO2  125g/km
Road tax  £155 
The Kuga was our family car of the year as chosen by readers at the 2021 Motor Awards and with good reason. The looks aren't bad, driving dynamics are good, the interior is roomy and flexible, prices are keen and there's a wide range of powertrain options.
The best of the non-plug-in-hybrid models is the 2.5-litre petrol-electric version.
The interior is a bit disappointing in terms of the quality of materials and the fiddly infotainment system, but there's loads of room in the back, and there's lots of flexibility and opportunities for space maximisation in folding the seats down. Boot size is about average.
Rivals for the Kuga include the Peugeot 5008, Honda CR-V and the Volkswagen Tiguan.
Browse for Ford Kugas on Auto Trader
2. Volvo XC40 1.5 T3 R-Design – £32,880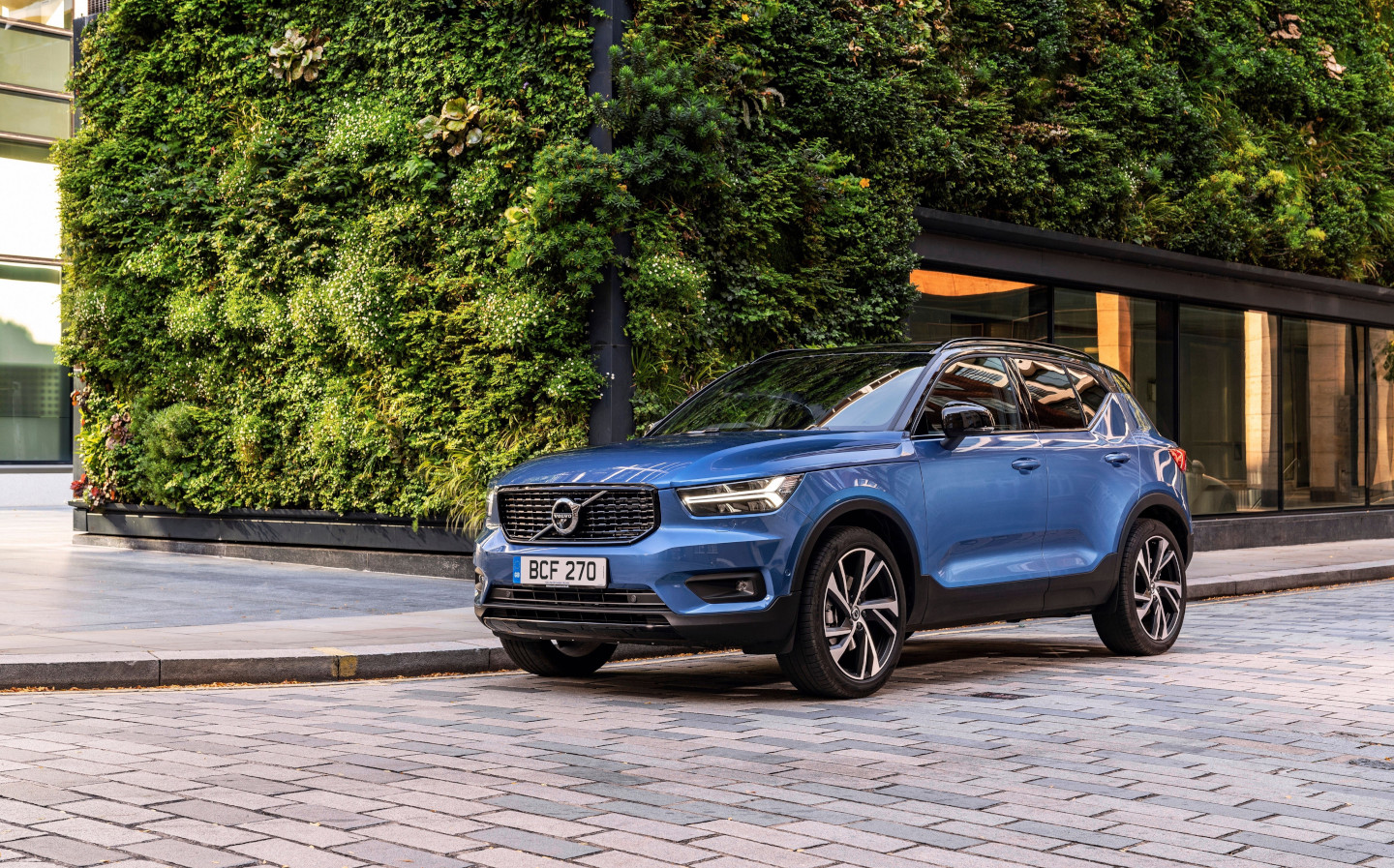 Fuel economy  40.4mpg
CO2  159g/km
Road tax  £155
Volvo's stylish compact SUV may have been around a while having won European Car of the Year back in 2018, but it's still a competitive offering in the segment as it looks good, and the interior is plush, premium and comfortable. In addition to that, pricing for the XC40 is attractive and it holds its value rather well.
Interior space is on a par with competitors like the BMW X1 and Volkswagen Tiguan, though the rear seats neither slide nor recline as in those models. Though the dashboard is aesthetically uncluttered, it means that things such as temperature controls are accessed through the infotainment touchscreen, which is distracting for the driver.
The 1.5-litre turbocharged T3 engine is the pick of the bunch in the XC40 delivering a decent blend of performance and economy with 161bhp on tap.
Browse for Volvo XC40s on Auto Trader
Tweet to @ST_Driving Follow @ST_Driving