New Registration Special: Crossovers
Guide to the best crossovers with 64 registration plate for September 2014
Skoda Yeti S 1.6 TDI CR Greenline II 105 5dr, £18,205
The recently facelifted Yeti continues to be the only car in its class you might want to own for the way it drives. While others are content to wobble their way from place to place, this is one crossover that always feels taut, agile and accurate.
The facelift means the Yeti range is now split into standard and Outdoor models – but save a beefier look for the latter, the two are largely the same under the skin. The new Yeti reassuringly familiar on the inside with its high quality and clearly Volkswagen-derived switchgear and spacious cabin. Mechanically it employs a a variety of VW petrol and diesel engines: we'd choose the frugal 1.6-litre Greenline diesel as the pick of the bunch and would avoid the 4WD option unless towing or crossing tricky terrain is a regular requirement.
Engine: 1596cc, 4 cylinders, turbo-diesel
Power/torque: 103bhp/184lb ft
Acceleration/top speed: 0-62mph: 12.1sec/109mph
Fuel/CO2: 61.4mpg/119g/km
Road tax: C (first year free, then £30)*
---
Search for and buy used Skoda Yeti here
---
Nissan Qashqai 1.6 dCi 130 Acenta 2WD, £22,580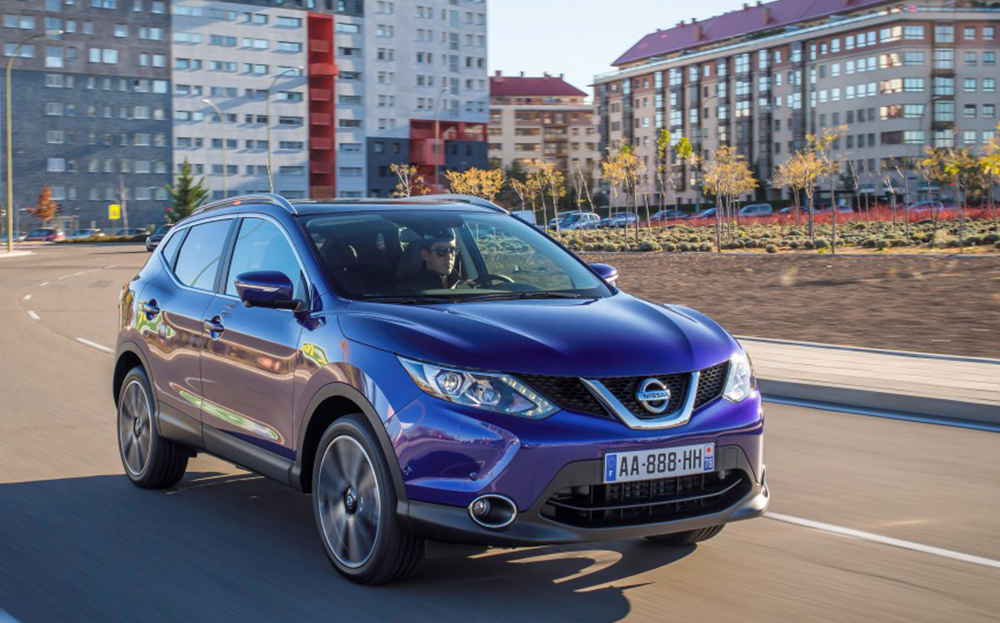 If you liked the old Qashqai, it's a fair bet you'll love this new one. Almost all its good points, including its practical, spacious interior, high driving position and solid build have been retained to which Nissan has added a more attractive shape, a far more plush cabin and a raft of driver aids for those prepared to choose the higher specification models. What it hasn't done is make the Qashqai any more entertaining to drive. Certainly performance is nothing special even from the optimal 1.6-litre diesel engine, while ride quality has actually taken a backward step thanks to Nissan choosing to save money with a cheaper rear suspension system. Still British drivers couldn't seem to get enough of the original and the new version should be no different.
Engine: 1598cc, 4 cylinders, turbo-diesel
Power/torque: 128bhp/236lb ft
Acceleration/top speed: 0-62mph: 10.5sec/118mph
Fuel/CO2: 64.2mpg/115g/km
Road tax: C (first year free, then £30)*
---
Search for and buy used Nissan Qashqai here
---
Renault Captur Expression+ ENERGY TCe 90 5dr, £13,995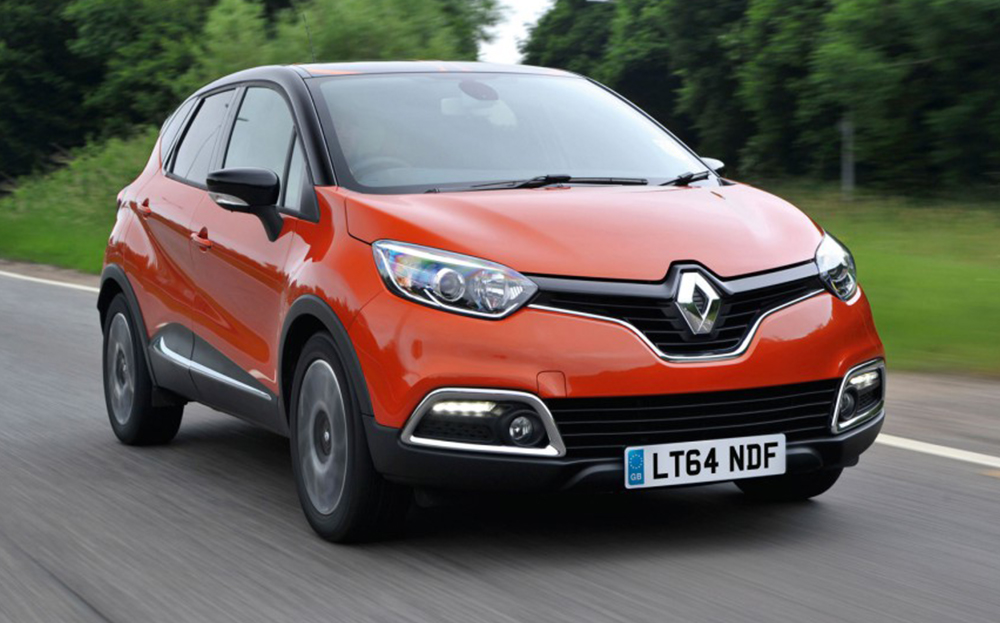 Renault took its time jumping on the crossover wagon, but the wait has been worth it: the Captur is Renault's best car in years, a little bigger than the Clio upon which it is based, but with the style and attitude to appeal to young image consciosu families.
It is not a case of style over substance, either. The frugal engines combine with a clever interior boasting features like a sliding rear seat, machine-washable seat covers and a false floor in the boot allowing secure storage beneath. Flip it over and you'll find its underside is rubberized making it perfect for storing muddy wellies.
Nor has Renault missed the market's desire for personalization: the Captur comes in no fewer than 24 different exterior colours. On the road the Captur is no tarmac tearer but it's good enough to hold its own in a generally underachieving class. You may be drawn to the diesel version but consider first the efficient 1.2-litre petrol engine which is better in both performance and economy than you might imagine.
Engine: 898cc, 3 cylinders, turbo petrol
Power/torque: 90bhp/100b ft
Acceleration/top speed: 0-62mph: 13.0sec/106mph
Fuel/CO2: 56.5mpg/115g/km
Road tax: C (first year free, then £30)*
---
Search for and buy used Renault Captur here
---
*Correct at time of publication