The best cars for young drivers
Cheers, Mum and Dad — I'll take the keys now
---
Published 10 November 2014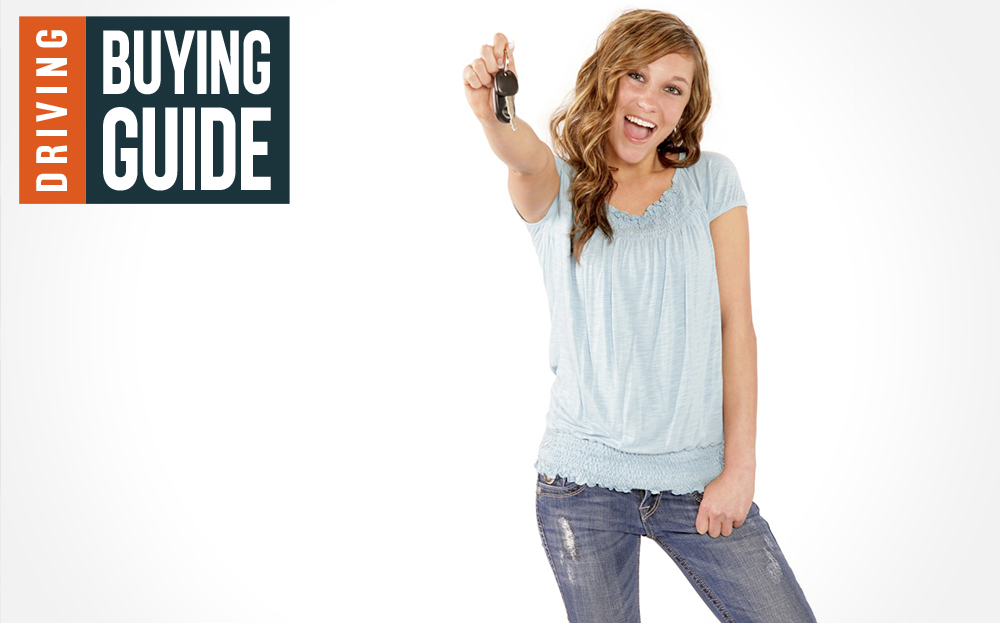 SMALL CARS are many things to many drivers. They could be someone's first new vehicle, a family's second car or an affordable runaround for those who want to downsize from a larger model. Increasing numbers of young drivers are also being financed by the bank of Mum and Dad.
Results of a survey of 1,000 drivers released last week suggest that more parents than ever are buying the first car for their children. The breakdown service Green Flag asked households who was paying for the first car for young drivers and compared results with the same survey 20 years ago. It found 56% of parents are bankrolling the purchase, up from 35% in 1994.
---
Search for and buy your next car on driving.co.uk
---
The good news is that in the not too distant past, small cars traded on being cheap and cheerful, with cute styling but little in the way of creature comforts, mechanical sophistication or the ability to withstand anything greater than a gentle parking knock. Now you can rest easy that starter cars are safe, comfortable and packed with touchscreen technology — but as fun to drive as ever.
More parents than ever are buying the first car for their children
Here Driving rounds up some of the best models for drivers who are looking for something small but perfectly formed. There's a great deal of choice. Need a dirt-cheap deal on a new car? Pull up a seat. Fuel economy a priority? How does more than 80mpg grab you? Prefer something that's safe for your children to drive? Not a problem: most pass Euro NCAP crash tests with flying colours.
Cars for young drivers: best for safety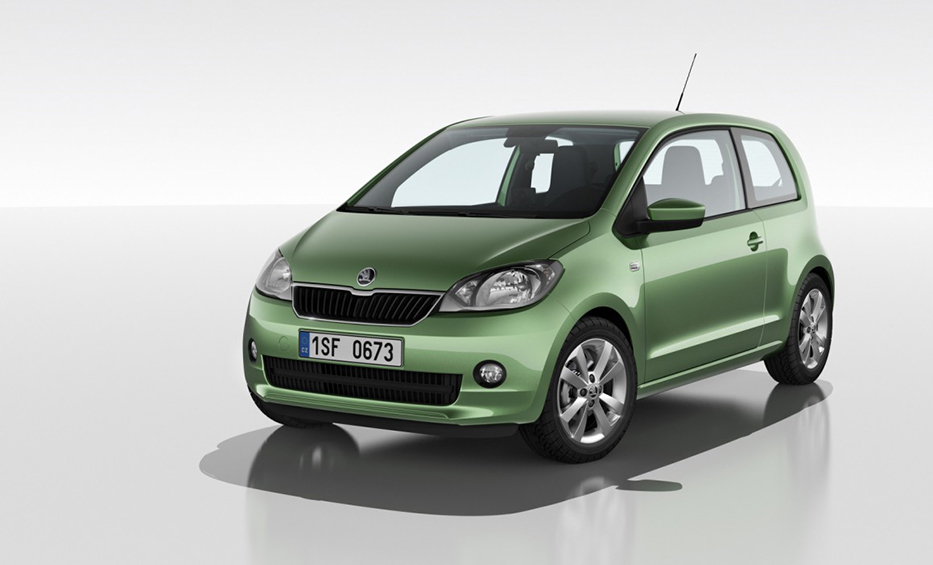 Skoda Citigo 1.0 MPI S
Price from £8,210
Insurance group 1E
Fuel economy 62.8mpg
Search for used Skoda Citigos here
Decisions, decisions. Volkswagen Up!, Seat Mii or Skoda Citigo? These three tiny tots look like triplets; indeed they are almost identical under the surface, sip the same amount of fuel and are some of the cheapest vehicles to insure. But the Citigo is priced to undercut the Up! and to almost match the Seat.
The cheapest Citigo is the 1.0 MPI S, yours for £8,210. Alternatively, Skoda will lend drivers the money without charging interest. For example, place a deposit of £2,526.20 on that model and the repayments work out at £65 a month — less than some gym memberships. Skoda calls this its Solutions personal contract plan, and throws in three years (or 30,000 miles) of servicing.
On the road, the Citigo is pleasingly spirited, so don't be surprised to find that Mum or Dad keeps borrowing it to nip to the shops. The fuel economy is a decent 62.8mpg, but on long trips the small petrol tank (just 35 litres) means regular fill-ups.
It's one of the safest small cars available, scoring a maximum of five stars in Euro NCAP crash tests for adult occupants, and Skoda offers a couple of worthwhile extra options to help look after its occupants. The first is a £300 safety pack that includes anti-skid and automatic braking systems. The other is a £50 space-saver spare wheel.
Cars for young drivers: best for parking in a tight spot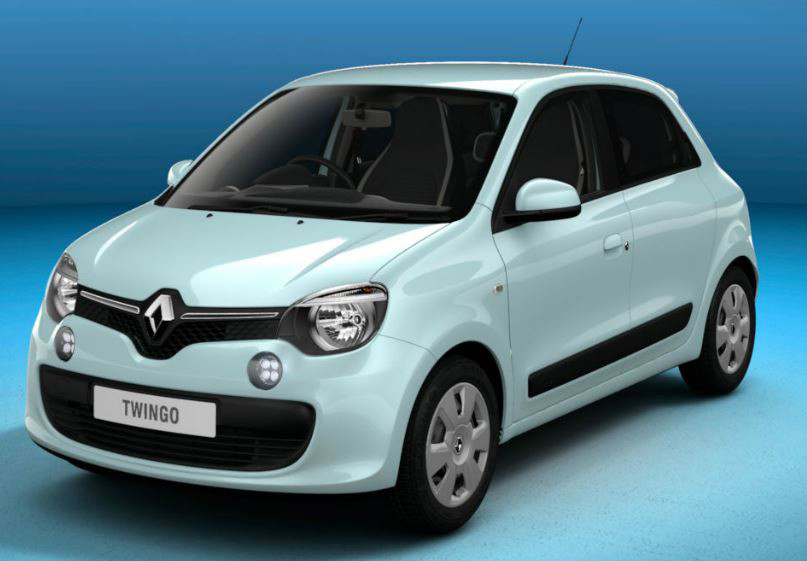 Renault Twingo SCe 70 Expression
Price from £9,495
Insurance group 9E
Fuel economy 62.8mpg
Search for used Renault Twingos here 
The new Twingo can turn on a sixpence and brings a dash of French couture to British roads, all thanks to some clever engineering and Renault's collaboration with Mercedes-Benz, the maker of the Smart car. Breaking with convention, the two companies have put the engine under the boot, which frees up space in the cabin and allows the front wheels to turn through a greater angle than usual.
The Twingo has a look that makes it stand out from the crowd too, and there are more ways to accessorise it than cheap earrings in Topshop. The back seat and front passenger seat fold flat – handy for blowout shopping trips. Because the car is so new to the market the deals don't turn heads quite as much as the vehicle itself does. It comes with a four-year warranty and breakdown cover, but Twingos bought through Renault's finance plan also gain four years' complimentary servicing.
Cars for young drivers: best for 
long distances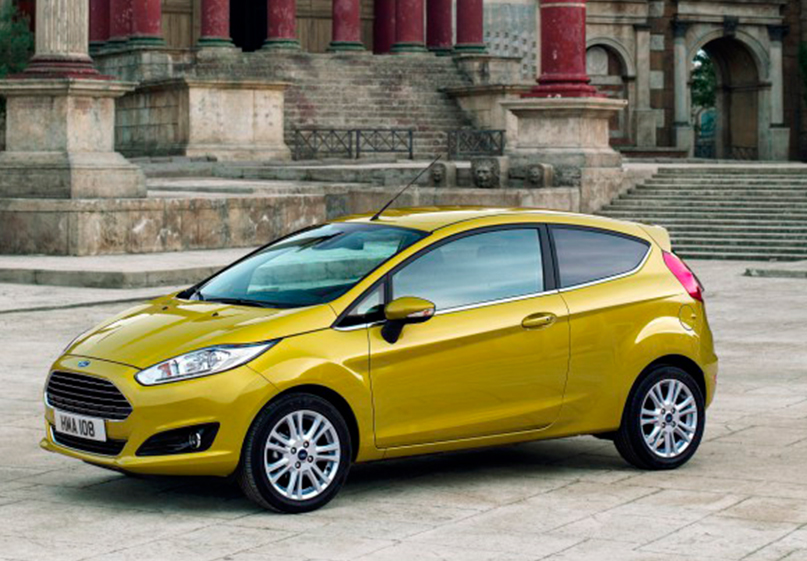 Ford Fiesta 1.6 TDCI Style Econetic S/S 
Price from £14,795
Insurance group 11E
Fuel economy 85.6mpg
Search for used Ford Fiesta here 
Yes, young hipsters, it's a Ford and they're everywhere you look, but there's a reason for that — the Fiesta is good at what it does. Take the economy of this 1.6-litre model with stop-start: 85.6mpg, for a potential touring range of more than 750 miles. This is one small car that is more than comfortable venturing beyond city limits. Students spending a long, hazy weekend visiting university friends could drive from London to Liverpool, on to Leeds, up to Newcastle and back down to London, all on a single tank of diesel. The Fiesta is also one of the most comfortable superminis. Slogging down the motorway is, well, hardly a slog. The seats are supportive, the driving position is comfy and there's a host of smartphone-syncing tech.
Turn off the main roads and this is one of the most fun small cars to drive. Ford has tuned it to please the driver, rather than build the car to a price to satisfy an accounts department.
Perhaps most significantly for a small car, it's tough. Euro NCAP crash-tested the current Fiesta in 2012 and gave it a five-star rating.
Cars for young drivers: best for 
cutting costs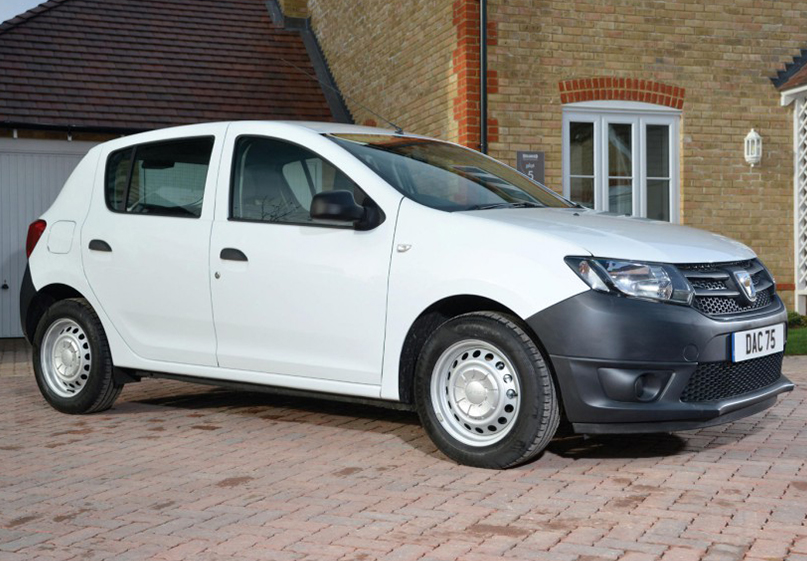 Dacia Sandero 1.2 Access 
Price from £5,995
Insurance group 2E
Fuel economy 48.7mpg
Search for used  Dacia Sandero here
The Dacia Sandero is officially as cheap as chips. The petrol-powered 1.2-litre Access model is available on a finance package from £69 a month, or costs £5,995 to buy outright — the cheapest new car on sale in Britain today.
However, once all other running costs are taken into account — including road tax, fuel economy, depreciation, servicing and insurance — the CAP trade valuation guide says the diesel-powered Sandero 1.5 dCi Ambiance (£8,595, or £99 a month from Dacia) is Britain's cheapest car to buy and run over three years for drivers covering 12,000 miles a year. As an added incentive, all diesel versions come with a five-year warranty, compared with three for petrol-powered models.
Not driving that far? Then stick with the petrol version. It's cheaper and so is the fuel, which cancels out the diesel's added efficiency (74.3mpg against the unleaded model's 48.7mpg).
The Sandero is built in Romania, Dacia's home. Like your first flat or student digs, it is sparsely furnished. Opening or closing the windows of the entry-level Access model requires manual labour, its doors must be locked individually and an audio system is an optional luxury. But it is spacious — the Sandero has the largest interior of all the starter cars here — and it has performed acceptably in independent crash tests, with Euro NCAP awarding the vehicle a four-star adult-occupancy rating.
The driving experience isn't a patch on that of a Ford Fiesta, Britain's most popular car, but it's easy enough for drivers to ignore this and think instead of the £4,000 saving.
If you can, stretch your budget by another £800, as the superior Ambiance trim transforms the Sandero from spartan to "mod cons included" by adding such features as electric front windows, a radio, CD and MP3 player and central locking.
Cars for young drivers: best for 
free insurance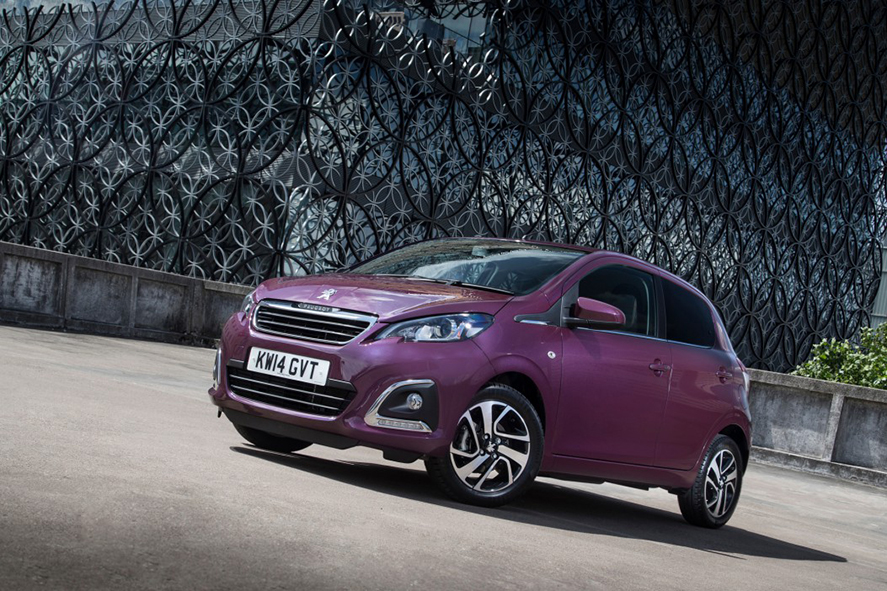 Peugeot 108 1.0 Access 
Price from £8,245
Insurance group 6E
Fuel economy 68.9mpg
Search for used Peugeot 108 here
Insurance can be such a hurdle for drivers starting out on the road that it feels like they've been clamped before they've even turned a wheel. Vauxhall offers a year's insurance for £99 on its Corsa Excite to drivers aged 18-20 who've held a clean licence for a year. It's available only on the older, outgoing model, which must also be fitted with a "Big Brother" black box.
If you don't like the idea of someone watching your every move, Peugeot has a better deal. Its 108 is perky to drive, cheap to run and can be bought through a scheme called Just Add Fuel. It does what it says on the tin; for £119 a month, drivers aged 21 and over get a new 108 Access with all insurance, road tax, servicing, breakdown cover and warranty included.
All you have to do is top it up with fuel, and decide whether you want to keep the car after a three-year period or hand it back.
Cars for young drivers: best for
 a head start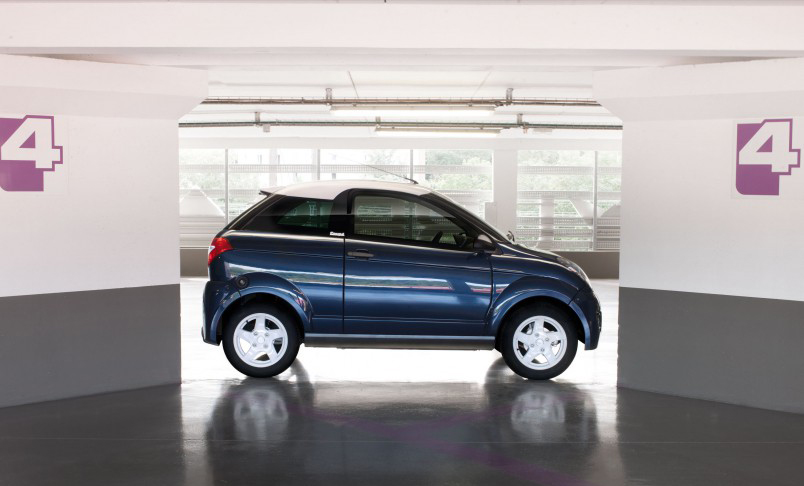 Aixam Coupé S 
Price from £9,999
Insurance group 15U
Fuel economy 95.4mpg
Teenage drivers who are itching to hit the road don't need to be 17 to get their wagon rolling. Since the beginning of last year it has been legal for 16-year-olds to drive certain vehicles, although there are a few caveats.
For a start, they will have to pass a full moped test, so will need to learn to ride a moped — and that involves buying one. Then there are the vehicles themselves, which aren't classed as cars at all but quadricycles and must weigh a maximum of 350kg and have a top speed of 28mph.
They aren't as cheap as you might imagine either. One of the best known, the two-cylinder diesel-powered Aixam Coupé S, costs £9,999 — more than an entry-level Fiesta — and let's not pretend that young drivers won't want to upgrade to a proper car in 12 months' time when they can take their full driving test.
What's more, the crash safety of quadricycles may not trouble carefree teenagers but they will give parents sleepless nights. Euro NCAP has tested four well-known types, though not the French-made Axiam, and concluded that they all showed critical safety problems.
---
Browse more than 100,000 used cars for sale on driving.co.uk
---
How mum and dad can control and monitor their children's driving
Big Brother keeps teenage drivers in check, writes Dominic Tobin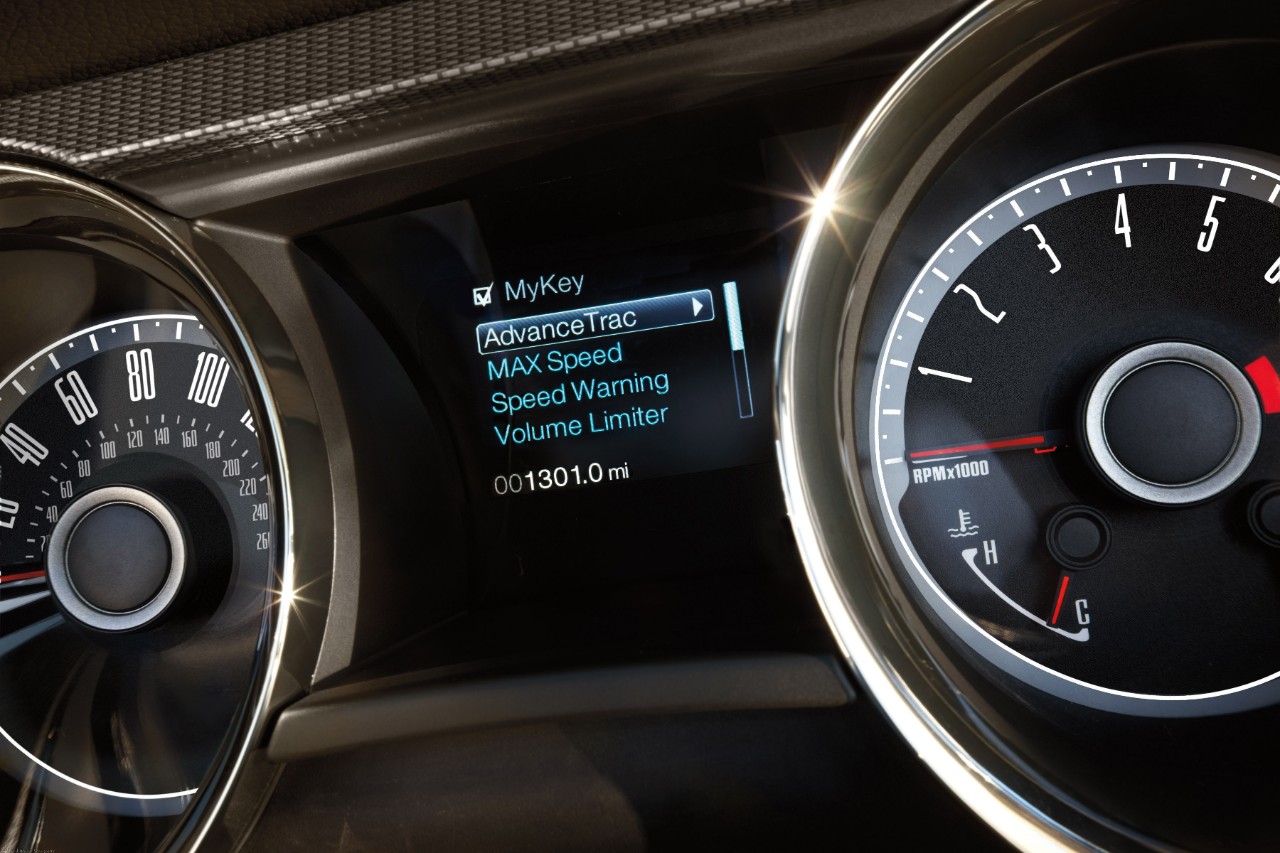 YOU'VE PASSED your test and can't wait to get out on the highway. Naturally, that vision doesn't include a nagging parent in the passenger seat. But even if Mum and Dad aren't there in person, clinging nervously to the grab handle, they can now monitor or restrict their child's driving remotely. This may sound rather too Big Brother for comfort, but teenagers may see it as a worthwhile compromise if the alternative is not driving at all.
Ford offers a system called MyKey on its bestselling Fiesta, designed to help new drivers concentrate and resist the temptation to speed. The car's key can be programmed to restrict the vehicle. So, for example, if the driver is not wearing a seatbelt, the stereo will be muted. The key can also prevent the car being driven beyond a set speed. Mobile phone use can be deterred with a system that blocks all incoming calls and text messages during the journey, as long as the phone is connected via Bluetooth, which is used to stream music to the stereo.
Teenagers who fear such a system could be restrictive should pause before complaining and consider the more draconian alternative. It's based on the increasingly popular model of black-box insurance, which uses an in-car device to monitor location and acceleration, with penalties incurred if dangerous driving is spotted. Some companies, including one insurer called Autosaint, provide parents with real-time information on the way a car is being driven, including speed, as well as the vehicle's location, which means misbehaving motorists could come home to a well-rehearsed scolding.
A lower-cost option is to ask teenagers to run free monitoring apps on their smartphone, although this does mean trusting them to activate the apps. Glympse (iPhone, Android, Windows) shares a driver's location and speed with other users for up to four hours at a time. Others act as black boxes, monitoring and then rating each journey. Confused.com's MotorMate and Drivology (both iPhone and Android) are two such apps, which are also designed to entice drivers to buy black-box insurance.