Letters of the week, August 16
Your points of view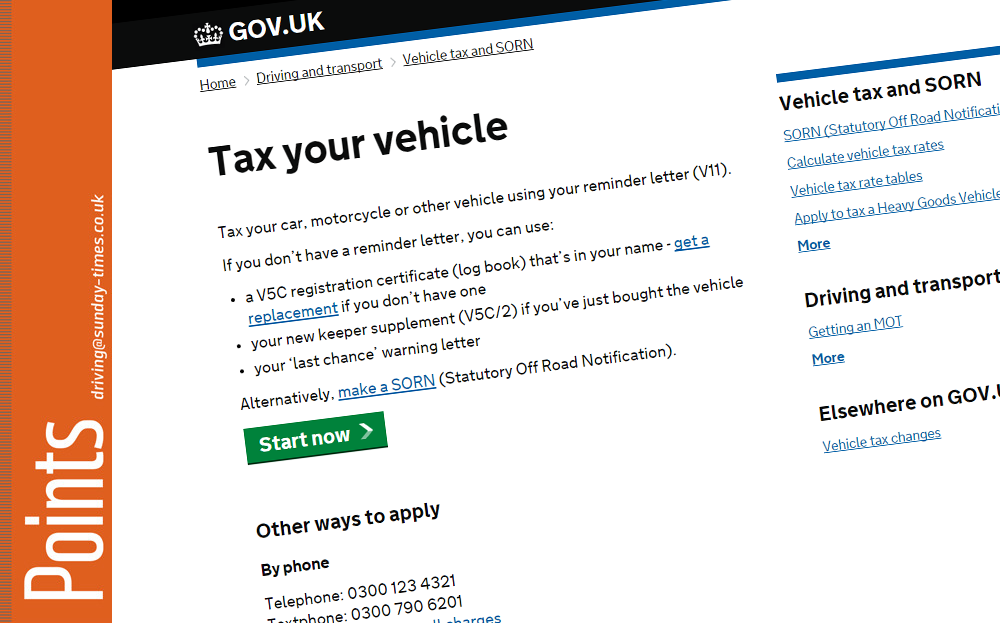 Direct approach
Your correspondent John Jackson, who remarks on the bureaucracy of taxing a historic vehicle, should simply pay by monthly direct debit and forget about it until the time comes to sell ("Historic Blunder", Points, last week). Now one only needs to remember to get the MoT done on time, which has no automatic reminder system. Forget and there is a £1,000 fine.
Nick Lee, Hillingdon, London
---
Click to read car REVIEWS or search NEW or USED cars for sale on driving.co.uk
---
Unpalatable vintage
Mr Jackson's concerns could be easily addressed if he and other owners of historic cars were charged vehicle tax. The farce of not paying to use the road because you own an old car should end.
Carole Ward, Grayshott, Hampshire
Route of the problem
Kent county council taking "more than a few months" to resolve the problem of motorway closures in Operation Stack ("Jam today", Points, last week) signifies much of what is wrong today in the UK. The people responsible for fixing a problem are not the same people who are affected by it. Standard Machiavelli.
Ian Loughlin, Leyland
Crash scene
In the report on an increase in alcohol-related road fatalities ("Drink driving deaths at highest level for five years", News, last week), you describe them as drink drive "accidents". With a known cause, the correct word is "crash" or "collision". They are no accident. The media are wedded to the use of the word "accident" when the reality is quite different.
Peter Salter, London
Cause and effect
Statistics may show drink driving deaths are at the highest rate for five years but this does not prove that alcohol was the cause. Correlation and coincidence are entirely different things.
Anthony G Phillips, Salisbury
Overtaking manoeuvre
I can see problems arising from letting cars overtake on any side they wish ("See it from both sides", Points, last week). What if someone wants to move to the inner lane to take the slip road off the motorway, only to face a fast-moving river of steel? The driver would have to carry on to the next junction and double back. These ideas are fine in theory, but the large number of idiots in cars has to be part of the equation.
Mark Machin, Stroud, Gloucestershire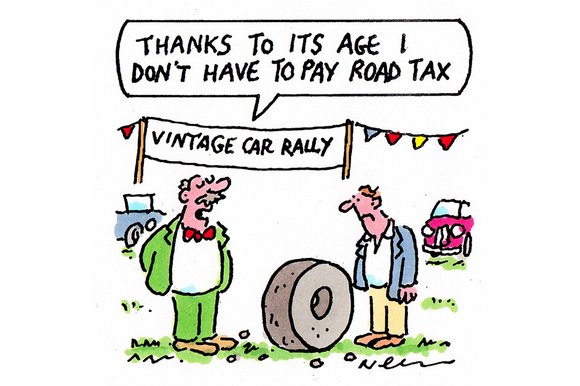 Home truth
I drive a four-ton motor home and try to keep to lane one at about 60mph-65mph. When I approach a car going slower than me in lane two, does the law really expect me to pull across to lane three, accelerate past it and then move back into lane one? We all know chummy is never going to move into lane one, even on an open road. The safest move is a careful undertake — and the law is an ass.
Rick Sareen, London
Out of court
How many prosecutions have there been for lane-hogging? I'm betting it's in single figures.
Ken Adkin, Cheadle Hulme
Road rules
Many moons ago a traffic officer gave me some wise words: if you can pass someone on their left and they are not turning right or in a queue, they are in the wrong lane.
DR Marsh, Camberley
Location, location
The Jebel Hafeet mountain road is not in Dubai ("Vrooms with a view on the roads less travelled", last week). It is in Abu Dhabi, close to the city (not town) of al-Ain. It is a popular drive in the evening, to watch the desert sunset from the hotel terrace with a cold beer.
Stephen J Evans, Bordon, Hampshire
---
Click to read car REVIEWS or search NEW or USED cars for sale on driving.co.uk
---