Five fabulous family cars for £6,000 – that aren't a VW
Forget about VW – who? – and start your used-car search here
---
Published 25 September 2015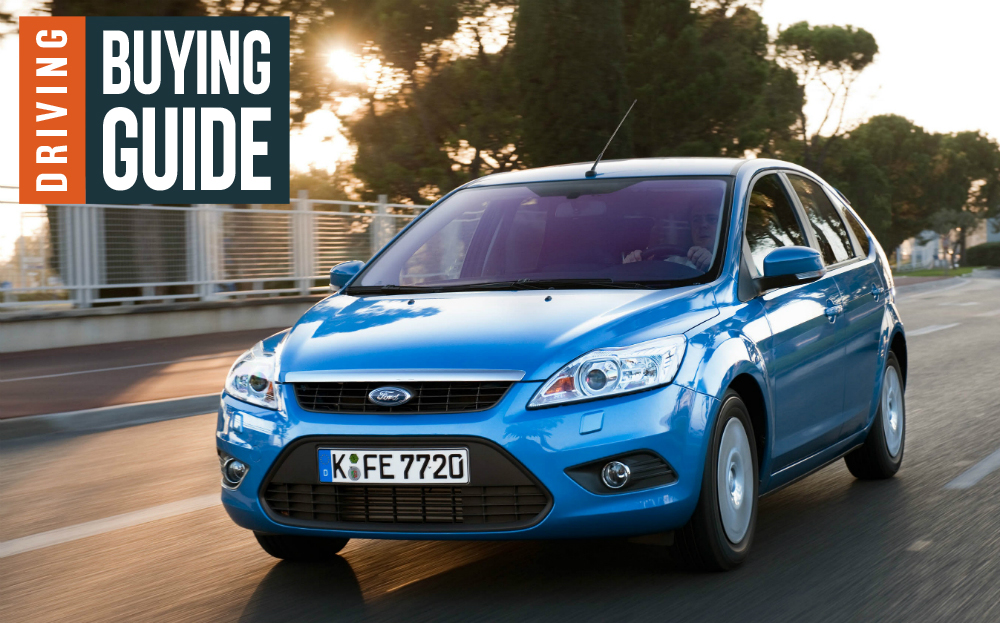 IF DIESELGATE has put you off buying a used Volkswagen – among the most popular makes of car on Britain's roads – take a look at these family cars for £6,000 that don't have a VW badge on the nose.
---
Click to read car REVIEWS or search NEW or USED cars for sale on driving.co.uk
---
Whether you want an estate car, a hatchback, an MPV or even a 4×4, we can steer you towards models not tainted by cheating in emissions tests.
The new-car market presents drivers with no choice for £6,000: the only model available is the Dacia Sandero, yours for £5,995. A used car for the same price will transport the family in more comfort, come equipped with little luxuries and be a lot better to drive.
When buying a used car, you'll often find that you can get more for your money by choosing petrol power instead of diesel. However, larger, heavier cars are often better suited to a diesel engine.
You'll also find that German marques – most of them, anyway – tend to hold their value better than cars from other countries, so avoid them to get more car for your cash. You can find a wealth of tips and car buying advice here, but for now, here are the top five used family cars for £6,000, without a VW in sight.
Ford Focus Mk 2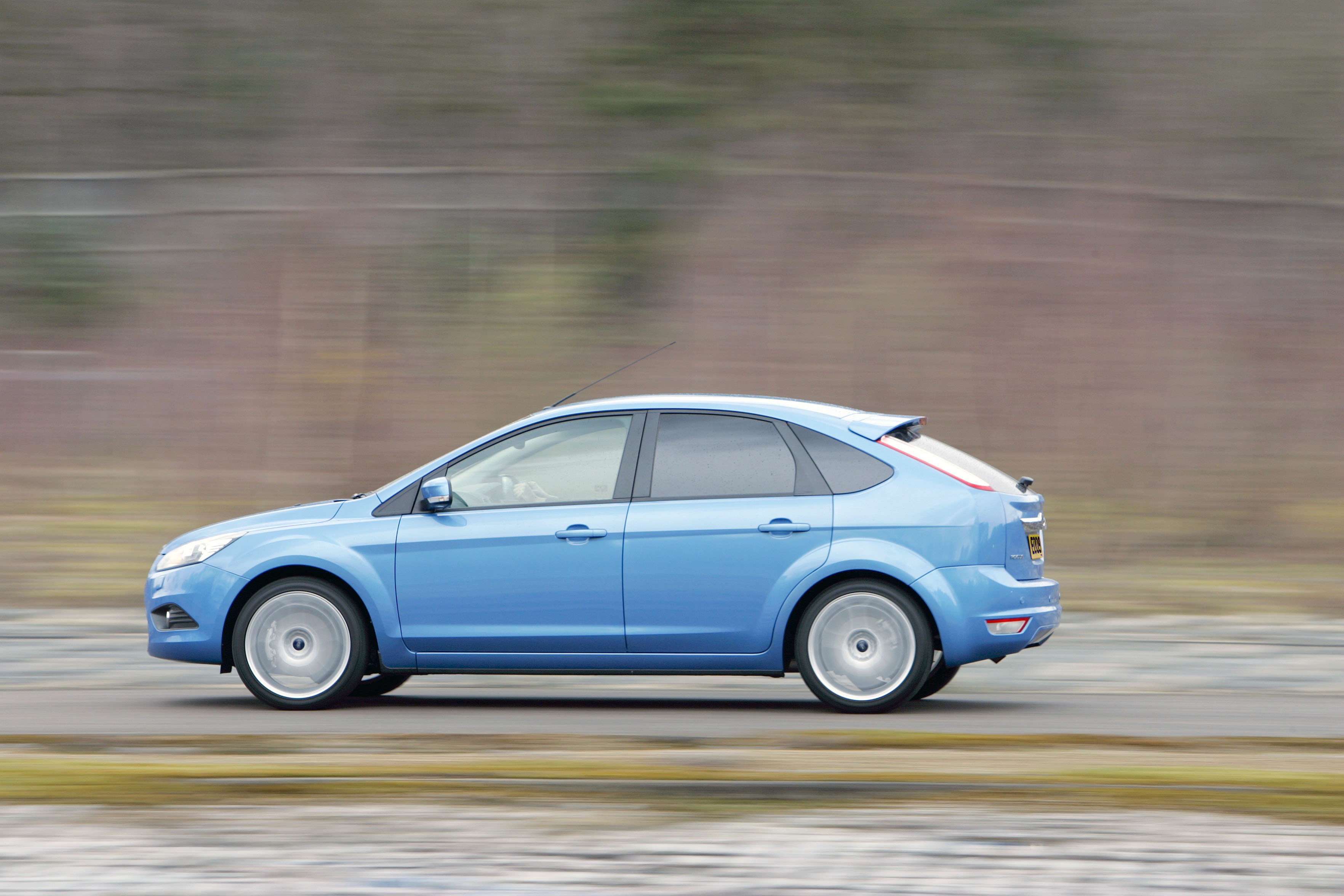 The family hatchback that's great to drive and cheap to run
We could easily have filled this whole article with Fords, because they're great value on the used market. The Fiesta, Focus and Mondeo all make great used cars for families, and while we've picked the mid-sized Focus – which is easily a match for a VW Golf – we wouldn't hesitate to recommend either of its siblings.
In the Focus, buyers get a car that's more fun to drive than any of its rivals, spacious enough for four (but snug for five) and in the popular and widely available Zetec trim equipped with a decent array of standard kit. Six grand nets only a high-mileage third-generation Focus; you're better off aiming for a low-mileage second-generation model instead. That said, reliability is good and running costs are low – the car's popularity helps keep parts costs down.
There's a range of engines to choose from; the only one to avoid is the rather weak 1.4-litre petrol. There's a host of trim levels too; stick with at least a Zetec, as lesser models (Studio and Style) are pretty spartan. When looking at cars, watch out for water leaks into the cabin, alloy wheel corrosion and problems with the diesel particulate filter if you're buying one of the later diesels; such cars will have covered high mileage for this money.
Ford Focus at a glance
What £6,000 buys 35,000-mile 10-plate (2010) Focus 1.6 Zetec
Engine 1596cc, 4 cylinders, 98bhp
Performance 0-62mph: 12.1sec; top speed: 111mph
Economy CO2: 159g/km; fuel economy: 42mpg; road tax: £180 a year
View Ford Focuses for sale on driving.co.uk
Mazda 6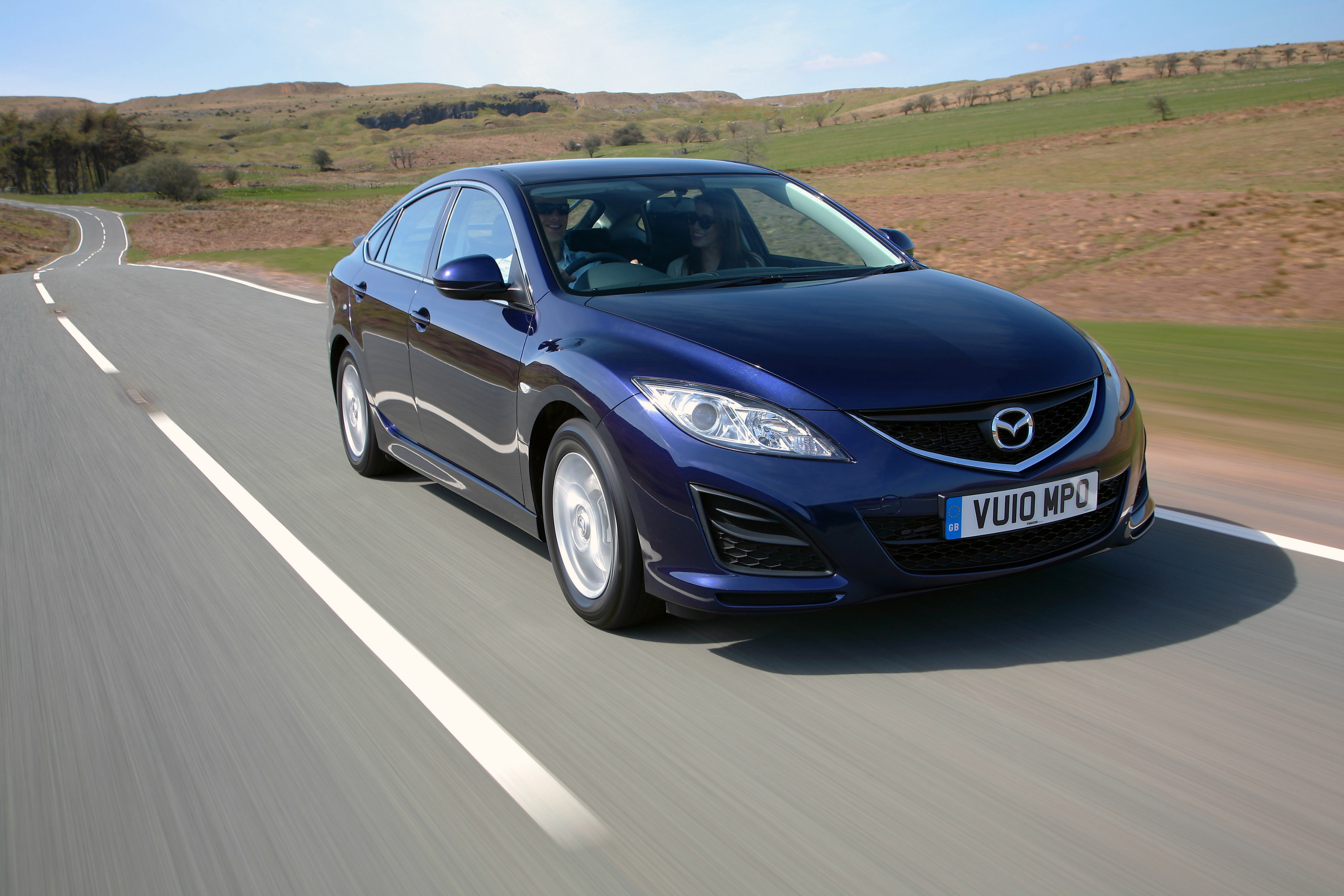 The spacious saloon that's comfy for long trips
Mazda is one of those brands that sit in the background churning out great cars, overshadowed by more popular and posher rivals – such as, well, Volkswagen. Drivers reap the benefits in the used-car market.
The Mazda6 came in hatchback and estate body styles, with a 2-litre or 2.5-litre petrol engine or a 2-litre or 2.2 diesel – there was also a 1.8 petrol option for the hatchback. Equipment levels tend to be high, and reliability is solid. Throw in a great drive plus a spacious cabin and boot and you've got a recipe for top-value family motoring, a worthy alternative to the VW Passat.
The 2-litre diesel lasted just a year before it was superseded by the 2.2-litre unit, and the 6 had a facelift in April 2010. It's the later cars with the bigger motor that are the ones to go for as the 2.0D engine is unreliable. Other bugbears among Mazda6 owners are buckled alloy wheels and paint that is said to pick up scratches easily.
Mazda 6 at a glance
What £6,000 buys 70,000-mile Mazda 6 2.2D TS2, 10 plate (2010)
Engine 2184cc, 4 cylinders, 161bhp
Performance 0-62mph: 9.2sec; top speed: 132mph
Economy CO2: 147g/km; fuel economy: 51mpg; road tax: £145a year
View Mazda6s for sale on driving.co.uk
Ford S-Max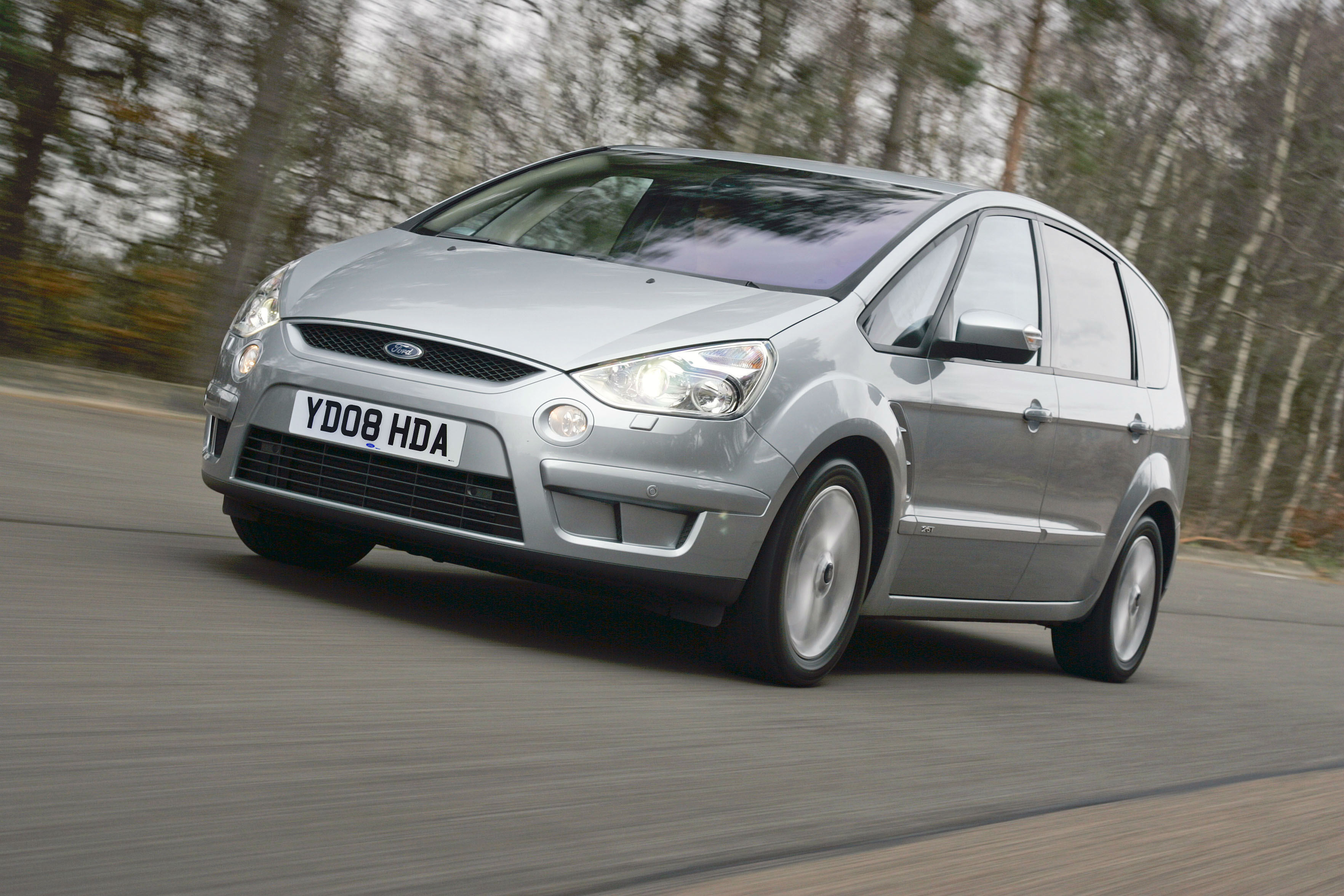 The hold-all people carrier that won't break the bank
Proving that it's possible to create a people carrier that isn't as dull to drive as watching paint dry, the S-Max is an unusual beast in that it offers the practicality and versatility of an MPV but with the driving experience of something smaller and more agile. The S-Max is a big car – almost as big as a Galaxy (also available for £6,000) – but it doesn't offer as much seating space because of the sloping roof.
Although there's an array of engines to choose from, in a car this size diesels make most sense. The 1.8 TDCi is fine but the 2-litre unit's extra muscle is handy when the car is loaded up with all the family and luggage. Buy a car with the 2.5-litre engine borrowed from the Focus ST and you'll get hot hatch performance but pay for it at the pumps.
Finding one with an intact cabin will be a challenge: the S-Max's interior isn't fragile but kids and cars aren't a great mix. Other known problems are temperamental electrics and electronics, power steering faults and water-logged interiors if leaves have been allowed to clog up the ventilation drains.
Ford S-Max at a glance
What £6,000 buys 100,000-mile S-Max 2.0 TDCi Titanium, 57 plate (2007)
Engine 1997cc, 4 cylinders, 138bhp
Performance 0-62mph: 9.7sec; top speed: 121mph
Economy CO2: 169g/km; fuel economy: 44mpg; road tax: £205 a year
View Ford S-Max for sale on driving.co.uk
Honda Accord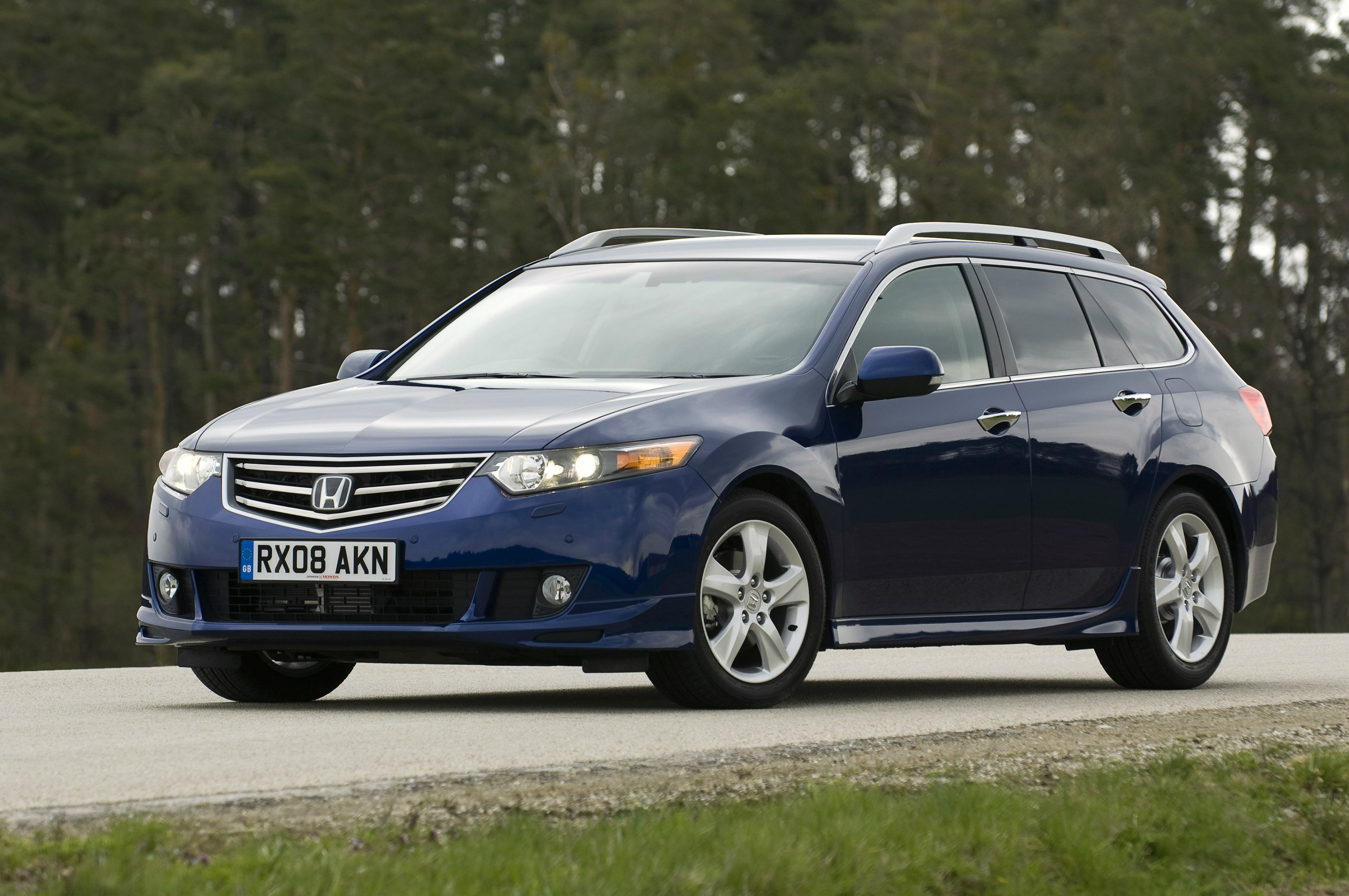 The cheap estate that goes on for ever
Honda has just called time on its Accord in the UK, because people aren't buying estate cars in the huge numbers they used to. Not that the Accord itself was ever a big seller in Britain. So they're rarer than Ford Mondeos and Vauxhall Insignias, for example, but we reckon a Honda Accord is worth seeking out because it's a bit different, well built and super-reliable.
There are only three engines to choose between; 2-litre and 2.4-litre petrols and a 2.2-litre diesel. The latter is by far the most common and it's also the one we'd go for. Honda pulled out all the stops when developing it and it's impressively smooth, frugal, refined but keen right from the bottom of the rev range. However, although the Accord is good value, it's not as pleasant to drive as some of its more mainstream rivals, which are also available with more equipment.
Despite Honda's deserved reputation for reliability, corrosion can appear around the sunroof, the front fog lights are fragile and smashed all too readily and diesel Accords can suffer premature clutch failure.
Honda Accord at a glance
What £6,000 buys 50,000-mile Accord 2.2 i-CTDi Sport, 58 plate (2008)
Engine 2204cc, 4 cylinders, 148bhp
Performance 0-62mph: 9.6sec; top speed: 132mph
Economy CO2: 148g/km; fuel economy: 50mpg; road tax: £145 a year
View Honda Accords for sale on driving.co.uk
Mercedes E-class estate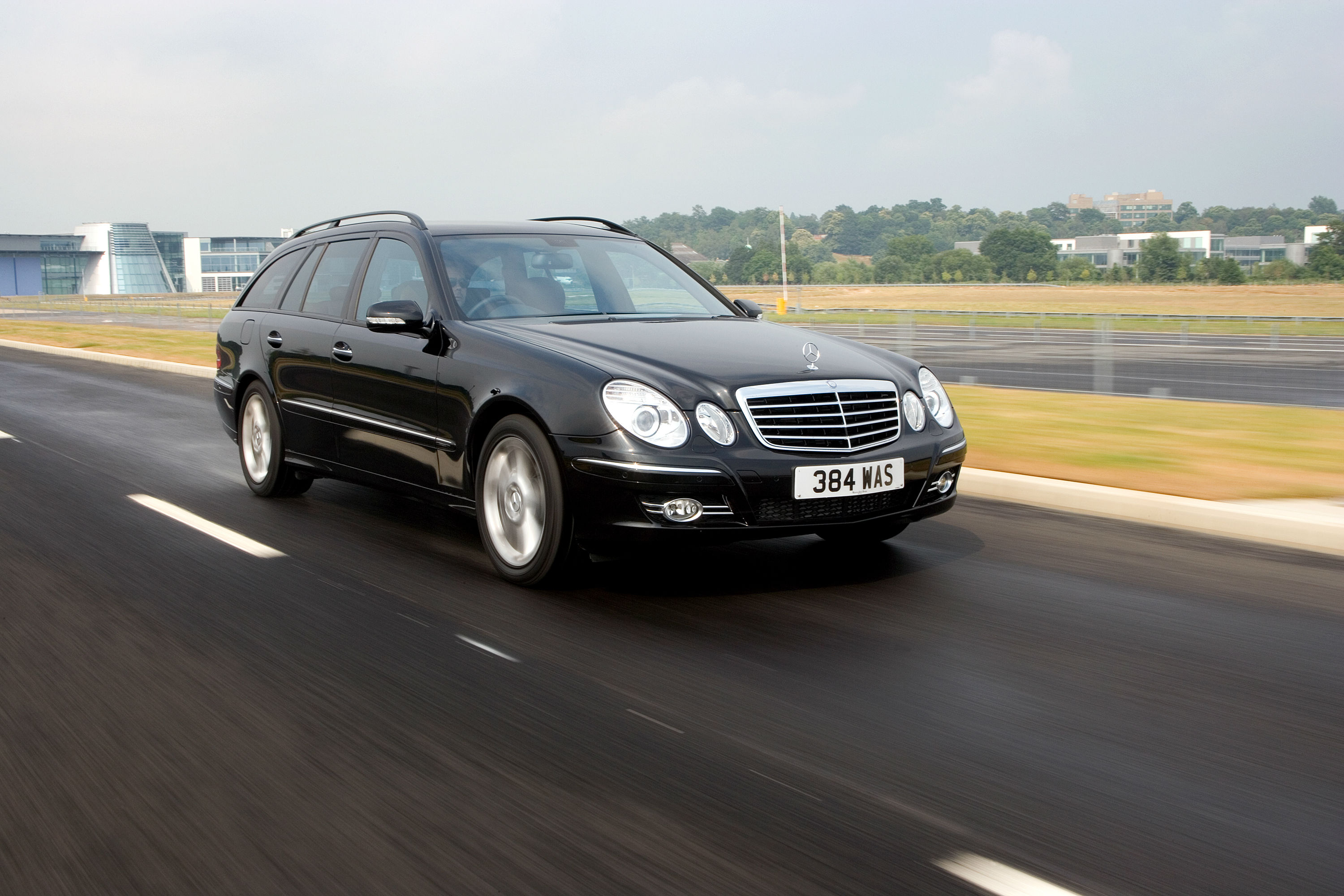 The luxury estate that will carry the labradors
Despite our no-Germans rule, we couldn't resist including Merc's E-class because it's the largest, most family-friendly estate car money car buy and it's relaxing to waft along in. When new these cars cost upwards of £30,000, so while an 80% discount makes them good value indeed, running costs will be higher than for the other models here.
You'll enjoy a car that will glide along at high speed carrying just about anything you like; the E-class featured the biggest load bay of any estate car when it was new. Six grand secures a four-cylinder E 220 CDI quite easily; while the six-cylinder E 320 CDI is more common and sublime to cruise in, it is less reliable.
Indeed, most of the glitches that can affect this generation of E-class are prevalent on the 320 CDI, including high-pressure fuel leaks, failed injectors and damaged catalytic converters. Also check that the front springs haven't broken and that all of the electrics work; the self-levelling suspension and automatic transmission can both create problems that are costly to fix.
Mercedes E-class estate at a glance
What £6,000 buys 100,000-mile E 220 CDI Avantgarde, 55 plate (2006)
Engine 2148cc, 4 cylinders, 170bhp
Performance 0-62mph: 9.1sec; top speed: 135mph
Economy CO2: 188g/km; fuel economy: 39mpg; road tax: £265 a year