What petrol-electric hybrid used car for around £15,000 do you recommend?
Your used car questions solved
---
Published 29 December 2014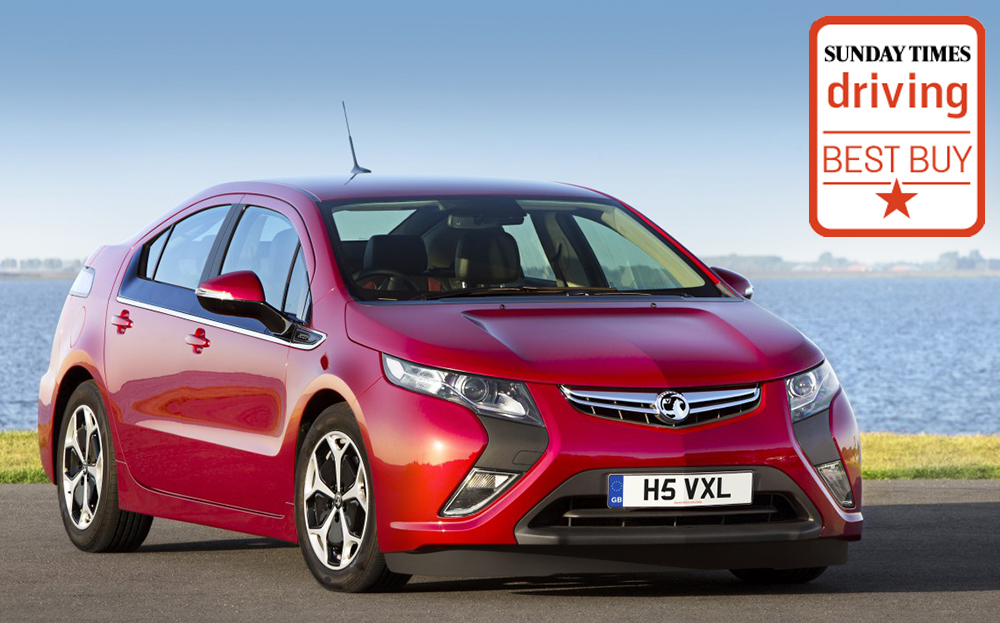 Q. I want to replace my Audi A6 estate with something more compact and affordable to run. I like the idea of a petrol-electric hybrid as my trips are mostly around town and I cover only about 6,000 miles a year. I need to carry up to four people and my budget can stretch to £15,000. What do you suggest?
JM, London
A. As a starting point test-drive the Toyota Auris, a hatchback that's the same size as a Volkswagen Golf and uses the same petrol-electric power unit as that pioneer of hybrid motoring, the Toyota Prius. It's a refined, quiet car, especially when driving at low speed using only the electric motor, but it can hold its own out of town on longer runs and will travel a claimed 795 miles between fill-ups.
---
Search for and buy your next car on driving.co.uk
---
The cabin will seat four adults in comfort and the 360-litre boot is a good size. With a budget of £15,000 you could pick up a 2013 13-plate 1.8-litre Icon model with less than 10,000 miles on the clock. It might sway your decision to know that Toyotas are sold with a five-year, 100,000-mile warranty, plus — subject to an annual health check — an 11-year battery warranty.
The Auris looks thoroughly conventional, but the Vauxhall Ampera is not afraid to pair its clever technology with a futuristic-looking body. It uses a range-extender powertrain: you charge its battery by plugging it in to the mains and then, when driving, a petrol engine acts as a generator to recharge the battery on the move. Together these give the Ampera a theoretical driving range of 300 miles.
The list price of the top-spec version of this car is more than £30,000 even after the £5,000 government plug-in subsidy, and used Amperas are relatively rare, so your budget of £15,000 will only buy a 2012 12-plate model with about 20,000 miles under its wheels. The vehicle gets a minimum of a one-year warranty when bought via Network Q, Vauxhall's used car scheme, and the battery is covered by the balance of an eight-year/100,000-mile warranty from new.
---
Read also: Top 10 most fuel efficient hybrids (by official MPG)
---
If you'll only be using the car for short trips, an all-electric vehicle could be a practical choice. The Nissan Leaf is the most popular and with good reason: it has a spacious cabin for five and uses sat nav and apps to locate vehicle charging points on your travels.
However, you are most likely to charge it at home, so it would be sensible to install a 32-amp charging point, which will charge the battery in four hours. On a full charge the Leaf has a maximum range of 124 miles.
Your £15,000 will get you a nearly new 2014 14-registered model with less than 1,000 miles on the clock. It would also have the balance of the original three-year, 60,000-mile warranty (along with the five-year, 60,000-mile cover you get for the battery).
Vauxhall Ampera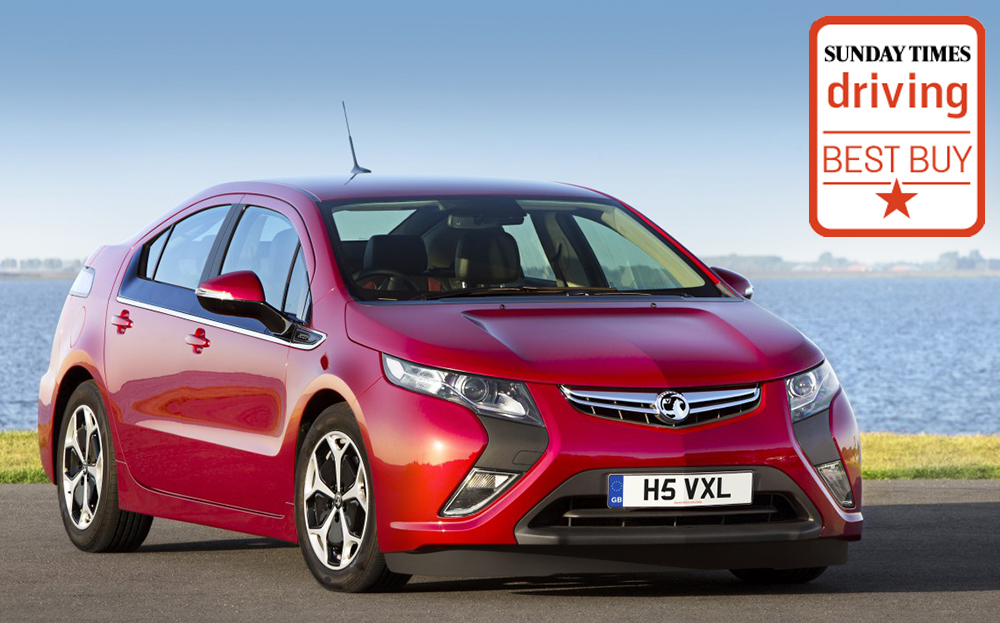 For No range anxiety; distinctive styling
Against Prices can be high; limited availability; just four seats
---
Browse the used Vauxhall Amperas for sale at driving.co.uk
---
Toyota Auris Hybrid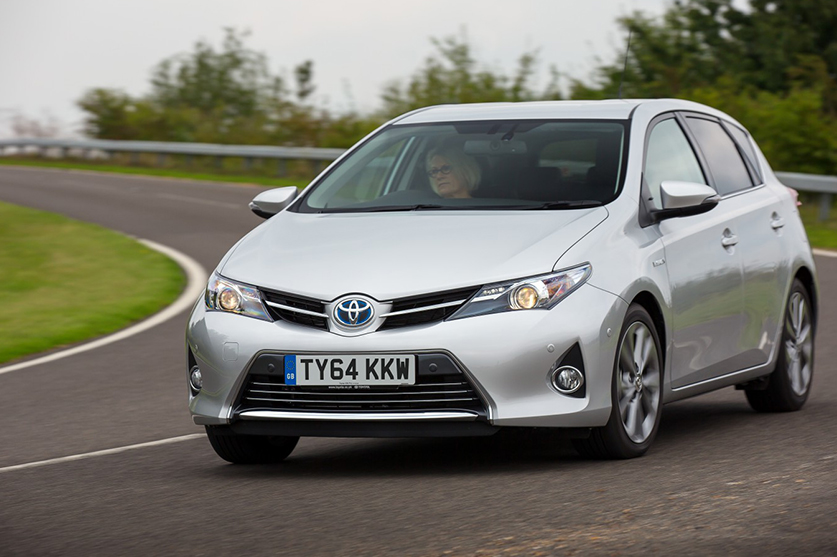 For Good value; proven technology
Against Limited range in electric mode; petrol engine means you still face fuel bills
---
Browse the used Toyotas for sale at driving.co.uk
---
Nissan Leaf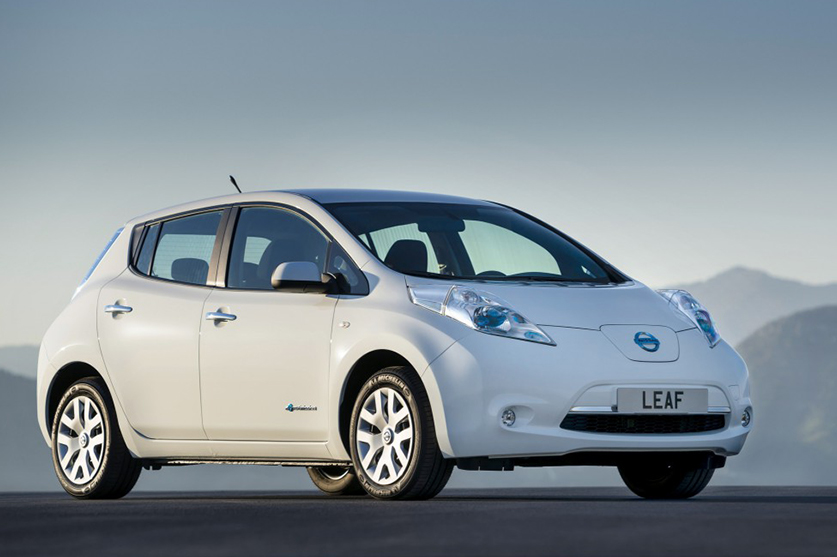 For Probably the easiest electric vehicle to live with; funky interior; decent space
Against Limited driving range
---
Browse the used Nissan Leafs for sale at driving.co.uk
---