Confused?: What £4,000 estate will be practical and reliable?
Your used car questions answered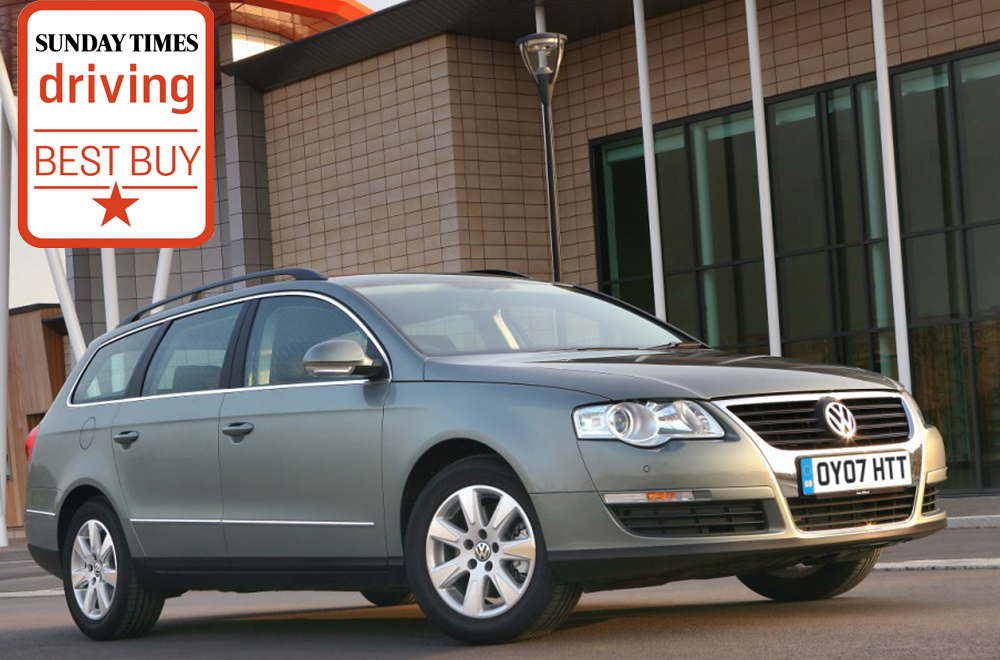 Q. I am a 24-year-old army officer and am moving from Northern Ireland to England. I need a used car that will be affordable to insure, practical enough to carry all my kit and cost-effective for holidays in France. I've considered a BMW 320d estate — what do you suggest for £4,000?
JL, Belfast
A. A BMW 3-series Touring is a good starting point. There is a lot of choice, so find the best example you can afford on your budget. That means choosing a car that has had as few owners as possible, comes with a documented and exhaustive service history to support its claimed mileage and doesn't have any serious advisory notices issued during its most recent MoT test (read the car's MoT paperwork for these).
The 3-series Touring may not have the largest interior of affordable used estates, but it is built to last. The 320d should return more than 40mpg and with 148bhp on tap it performs well, accelerating from zero to 60mph in about nine seconds. Its insurance is group 25 (out of a total of 50 groups). There are 2004 examples for about £4,000 with 100,000 miles on the clock.
A better-value alternative is the Volkswagen Passat estate. Its boot holds 513 litres of luggage (the BMW carries 435 litres) and your budget will stretch to a 2006 or 2007 car. The Passat is more refined, spacious and comfortable than the 3-series; its 2-litre TDI engine produces 138bhp, powers it to 60mph in 10 seconds and returns 47.9mpg. Significantly, the Passat should be cheaper to insure as it is classified as group 20. I think it's a better car for your needs.
Then there's the Audi A4 Avant, which sits between the BMW and the VW in terms of size — the boot holds 442 litres — and value for money. Your budget will buy a 2004 or 2005 model. I suggest you try to find the higher-power, 168bhp 2.0TDI model, which is quicker than the BMW and VW yet returns a claimed 48.7mpg. The drawback is insurance: the Avant with the more powerful engine is rated at group 30. If you opt for the Audi, check that the cam belt has been changed and avoid automatic models, which can suffer from problems that are expensive to rectify.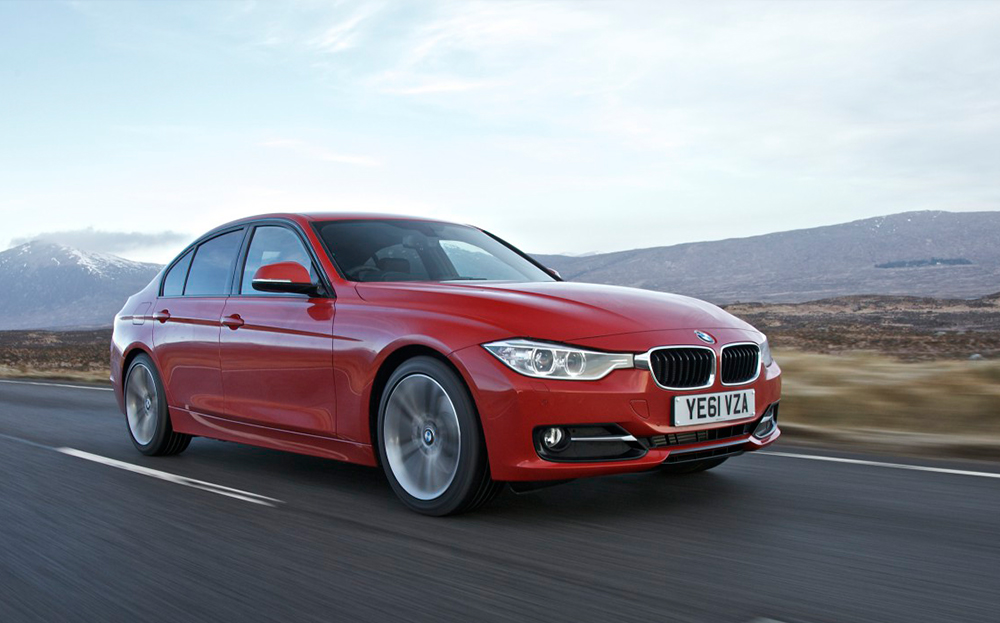 BMW 3-series Touring
For Prestige badge; good to drive; powerful but economical engine
Against Boot space is on the snug side; starting to look dated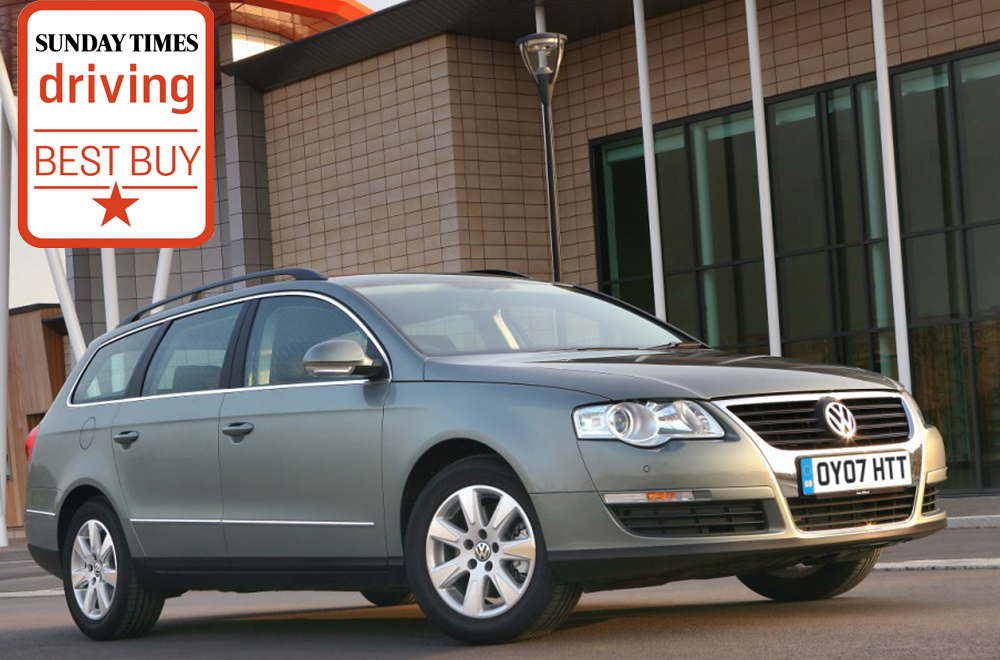 VW Passat estate
For Good value; lots of interior space; impressive build; low insurance
Against Stay clear of models with the unreliable DSG automatic gearbox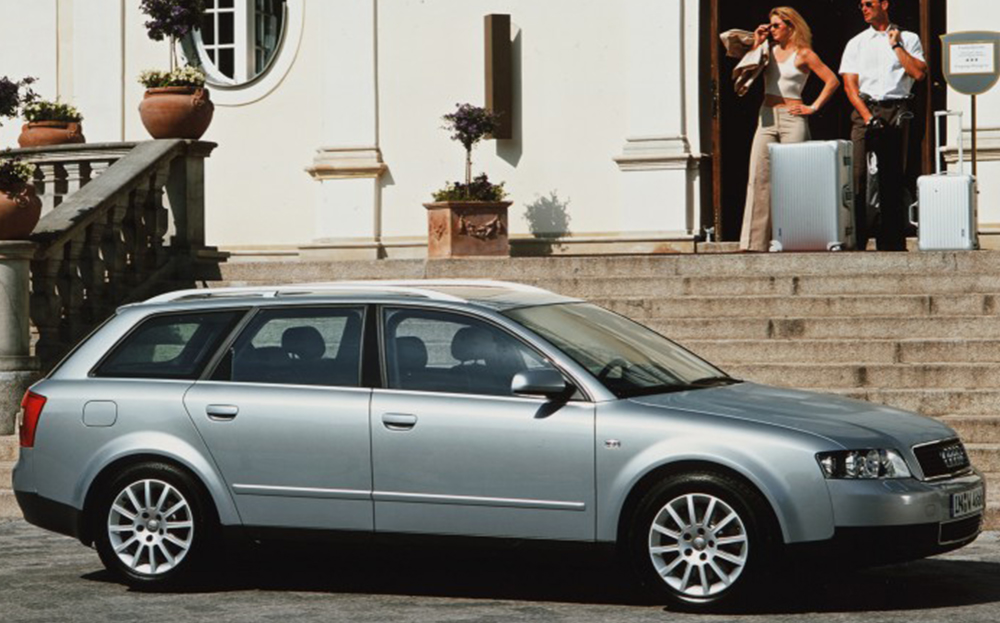 Audi A4 Avant
For Reasonable-sized boot without a large body; superb interior quality
Against Avoid automatics; more expensive to insure