I am looking for a used convertible with a big boot? What do you suggest?
Your used car questions answered
---
Published 02 December 2014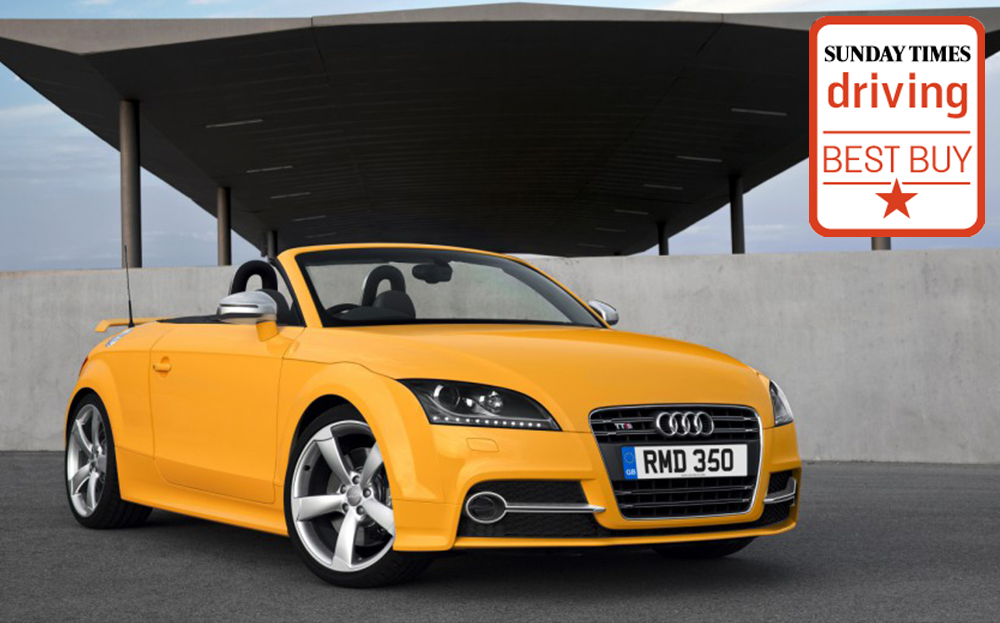 Q. I am looking to replace my six-year-old BMW Z4 roadster, which has a convertible roof made from fabric. The current model has a solid roof that, when lowered, leaves little boot space, so which other convertible cars would you suggest I consider?
AE, Glossop, Derbyshire
A. This is a classic case of fashion over function. A solid folding roof has become de rigueur for convertibles, seemingly with little thought given to the practical impact this has. The old Z4 has a 260-litre boot when the roof is raised and 240 litres when it is lowered; the latest Z4 has just 180 litres with the roof open.
Try the Mercedes SLK, which has a folding metal roof like the Z4, but a greater load volume — 335 litres with the roof raised and 225 litres with it lowered. Second-hand SLKs are good value at the moment, and will become even more so because demand for open-top cars is at its lowest in winter.
It isn't quite as sporty a drive as the Z4, its mellower driving style being better suited to a Sunday run to the seaside. A budget of £30,000 will get you a 2014 64-plate SLK 200 BlueEfficiency AMG Sport with less than 5,000 miles.
Another popular roadster, the Audi TT, has a 280-litre boot whether the fabric roof is up or down — because it folds into its own separate compartment.
The 2-litre TFSI model with quattro four-wheel drive offers a terrific mix of performance and surefooted roadholding, and its stylish cabin has the flair that buyers expect of an upmarket roadster. What's more, it represents good value for money: a 2014 14-plate 2.0 TFSI quattro Sport (costing about £35,000 new) with around 6,000 miles on the clock, goes for about £27,000 at the moment.
For something altogether more sporty to drive, consider a Porsche Boxster. Although this mid-engined car has 280 litres of luggage space, it is shared between two discrete compartments — one behind the engine and one under the bonnet — so how much it appeals to you will depend on what you typically need to carry around.
The Boxster is hard to fault on the road: it has a thrilling-sounding flat-six engine and excellent handling. With a few options added, a new Boxster can easily cost £50,000 or more, so second-hand examples are far better value, a 2013 13-registered 2.7-litre model commanding £32,000.
Audi TT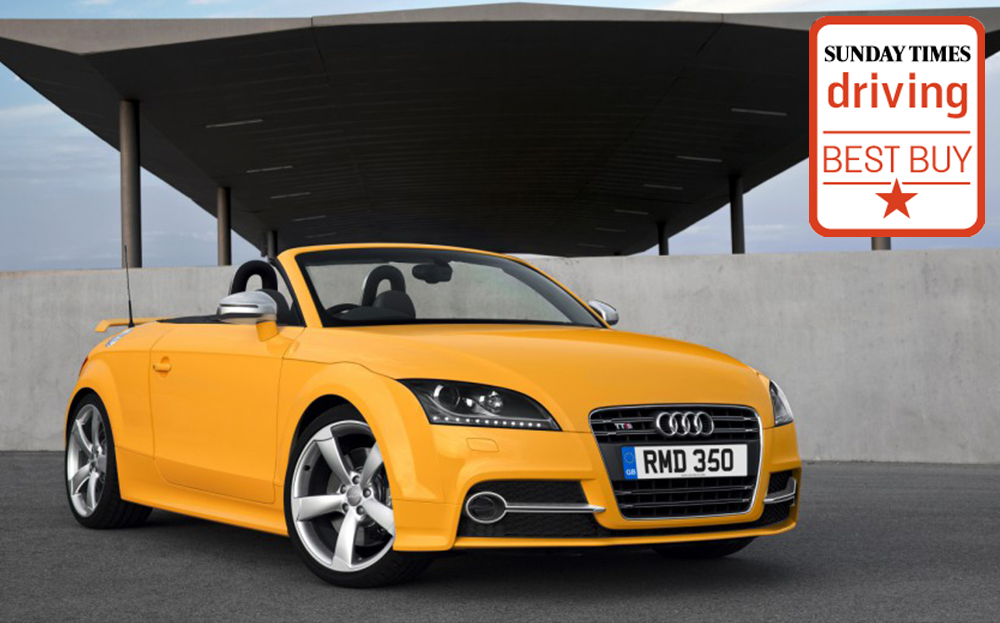 For Plenty of boot space; good performance and roadholding; stylish interior; traditional fabric roof
Against Roof not as well insulated as SLK's
Browse used Audi TTs on sale at driving.co.uk
Mercedes-Benz SLK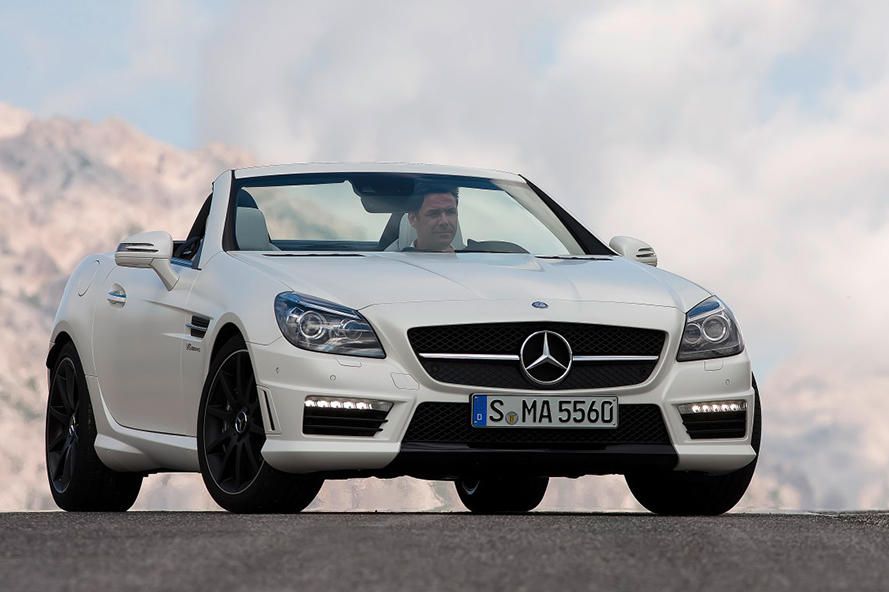 For Looks good; relaxing to drive; folding solid metal roof
Against Boot could be larger; not terribly exciting to drive
Browse used Mercedes SLKs for sale on driving.co.uk
Porsche Boxster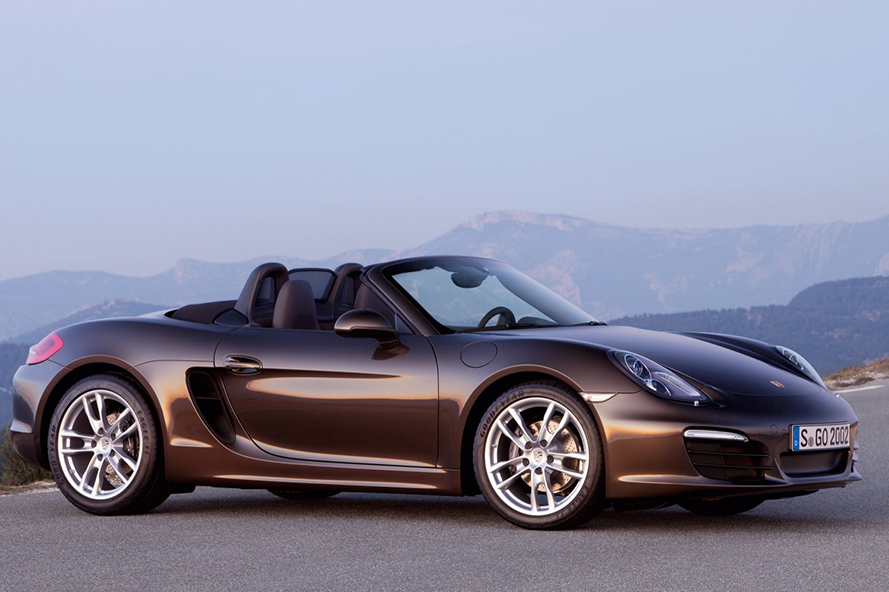 For Terrific driving experience; prestigious badge
Against Costlier than other two; boot space split between two compartments
Browse used Porsche Boxsters for sale on driving.co.uk