Buying guide: 39 years of the VW Polo and how to buy a used one
Mint Polos
---
Published 31 January 2014

WANT TO impress your mother-in-law? Buy a Volkswagen Polo. Impeccably turned out, well-mannered and grown-up, it's never going to wiggle its tushie at her silver wedding bash. The latest version, a fairly deep overhaul of the existing Mk 5 model launched in 2009, is a still more refined take on the car. Soon it'll be so posh, it'll need a butler.
But it wasn't always so. If you're under 40, you've grown up with the Polo, and like you, it has some pretty embarrassing pictures of itself in the family album.
For example, in 1977, two years after it was launched, the Polo acquired the equivalent of a mullet when someone decided to stick a boot on the back to create a saloon called, cringingly, the Derby. The arrival of the Polo Mk 2 coupé in 1981 saw the model starting to stay out late, before taking up smoking behind the bike sheds with the supercharged Polo G40 and later, in the early 1990s, the Polo G40 Cup.
But just when we thought it was going off the rails, in 1994 the Polo got a suit, a job and a whole new attitude with the arrival of the Mk 3. The model's current grown-up feel and big-car qualities can be traced back to this version. Not that it had completely stopped larking around. One drunken night it fell into a fancy dress box and crawled out calling itself the Polo Harlequin.
---
Browse the used VW Polos for sale on driving.co.uk
---
The Mk 4 Polo, launched in 2002, was now so grown up, the laughably butch Polo Dune crossover of 2004 was like David Brent pulling shapes in The Office.  Today, booted and most definitely suited, the Polo Mk 5 avoids all such toe-curling slips.
Since it was launched in 1975, more than 14m Polos have been sold around the world, 1.2m of them here in the UK. People like its traditional qualities of effortless but classy styling, decent road manners and apparent quality. It's not the cheapest small car out there, but it is one of the slowest depreciating.
Below we delve into the Polo's family album, and share some of the car's buying secrets.
VW Polo Mk 1 (1975-1981)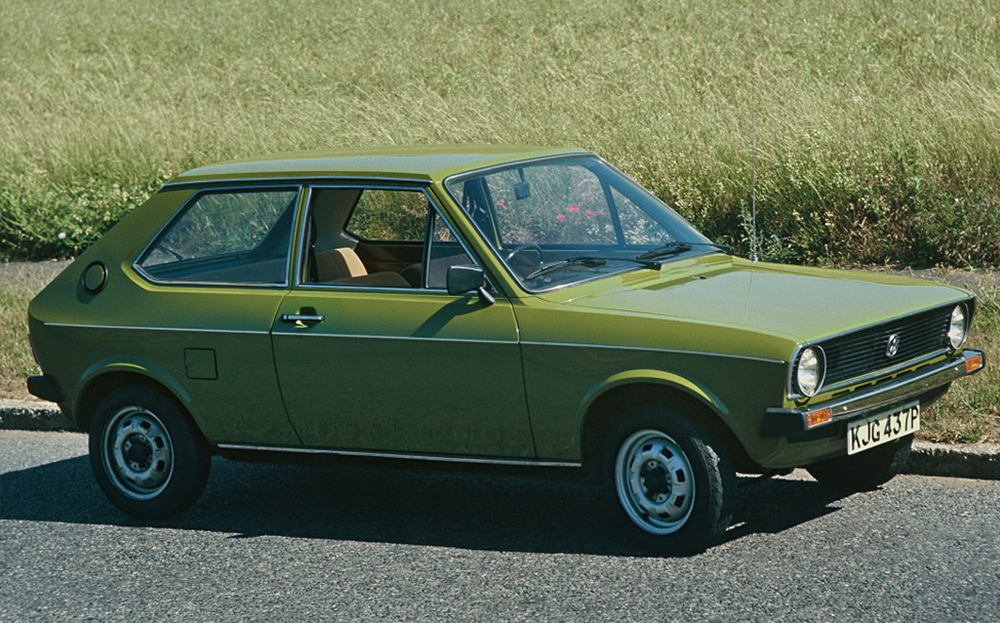 Price range: £750-£1,500
Like many cars from the 1970s, this first Polo is fast achieving classic status with prices rising for the cleanest examples. One for high days and holidays but if you must use it as a daily driver you'll find it simple to maintain and robust, though do stuff its nooks and crannies full with an anti-rust product. Comes in three-door hatch and two-door Derby saloon body styles.
VW Polo Mk 2 (1981-1994)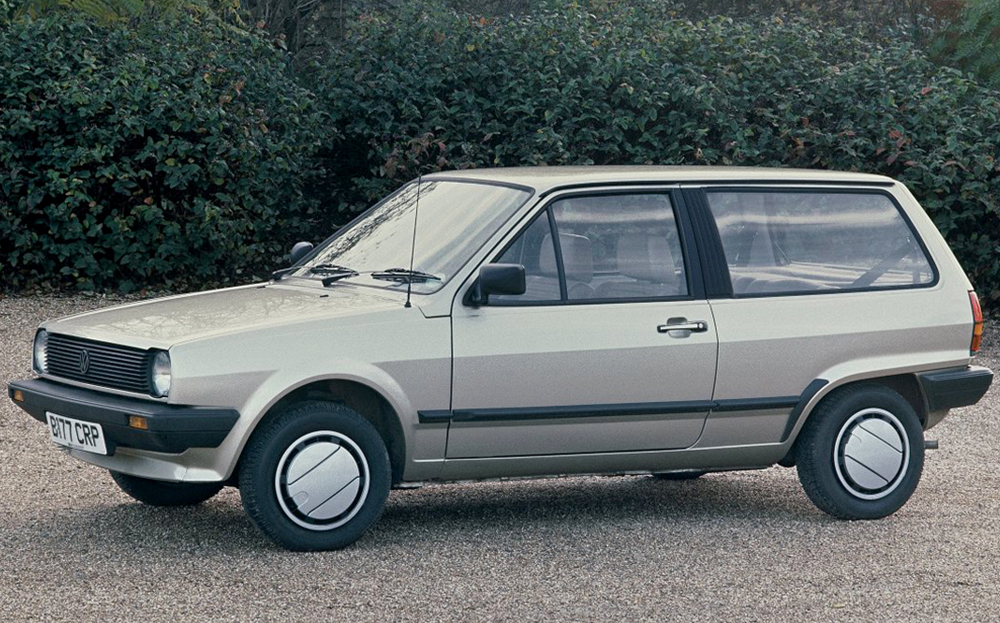 Price range: £100-£500 for basic hatch
Classic status eludes the basic hatchback and saloon but not so the pretty, but even rarer, coupé. A 1990 facelift heralded the arrival of the first Polo GT, this one with a spirited 1.3-litre engine developing 75bhp. The coupé version is a classic but even more sought after is the supercharged G40 (if you can find one), introduced with the 1990 facelift. Its turbocharged 1.3-litre engine produces 113bhp, good for 0-60mph in 8.5sec. Check for leaky charger seals and a tired gearbox, though any remaining cars will doubtless have been lovingly refurbished.
VW Polo Mk 3 (1994-2002)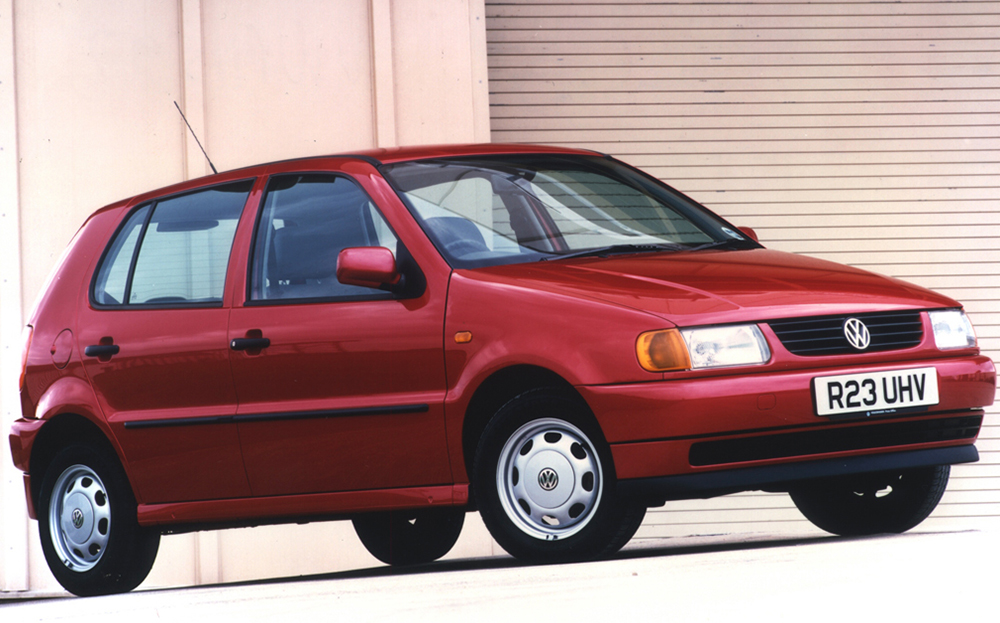 Price range:  £250-£1,000
The Polo truly arrived with this version. It felt like a much bigger car to drive, with a level of poise and refinement from the class above. Naturally, those first cars are unlikely to feel like that anymore but they'll still impress with their solidity and toughness.  Post-2000 facelifted models are worth seeking out for their better rust-proofing and stiffer body shell with smart new interior, featuring twin airbags. The 1.4 TDI is tough and frugal; the later GTI, with its 125bhp 1.6-litre engine, something of a classic. Check out those BBS alloys, lowered suspension, xenon headlights, leather and, get this, satellite-navigation, although we wouldn't trust it.
VW Polo Mk 4 (2002-2009)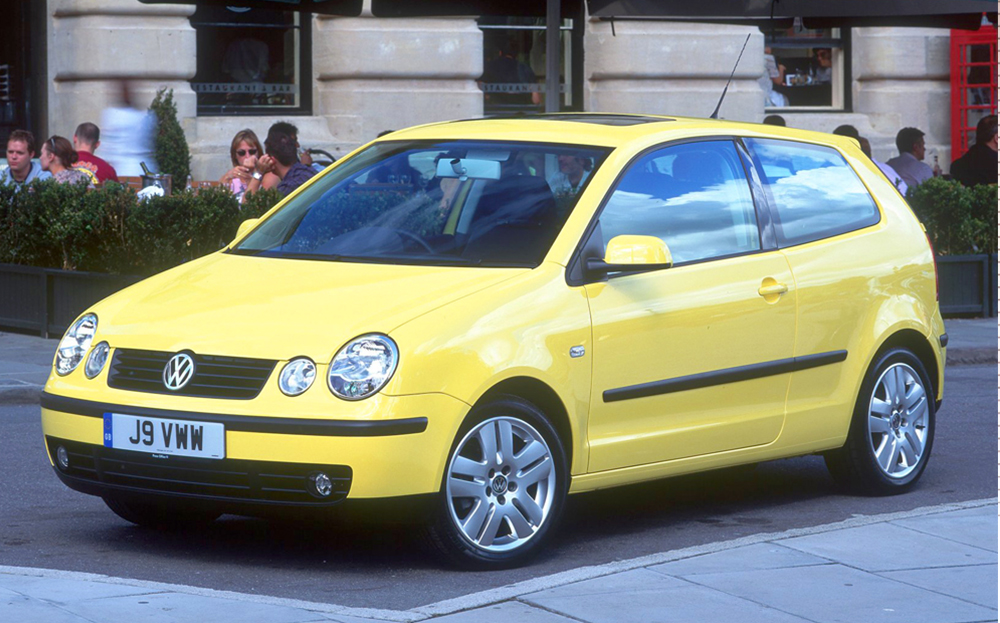 Price range: £1,500-£6,000
Was our love affair fading with this version of the Polo? Less-expensive rivals were catching up in terms of styling, quality and reliability, and the Polo Mk4 didn't find such a willing market. But that was then and today, the model still looks fresh inside and out thanks to clean styling and crisp, functional design.  Owners tend to look after their Polos so there's no need to buy a stinker; there'll be a better one just around the corner. The muscly, 130bhp GTD is well worth seeking out for its swift overtaking and meagre thirst. Forget the GTI and look instead for a much rarer 177bhp GTI Cup Edition, although a Fiesta ST is a better drive.
VW Polo Mk 5 (2009-on)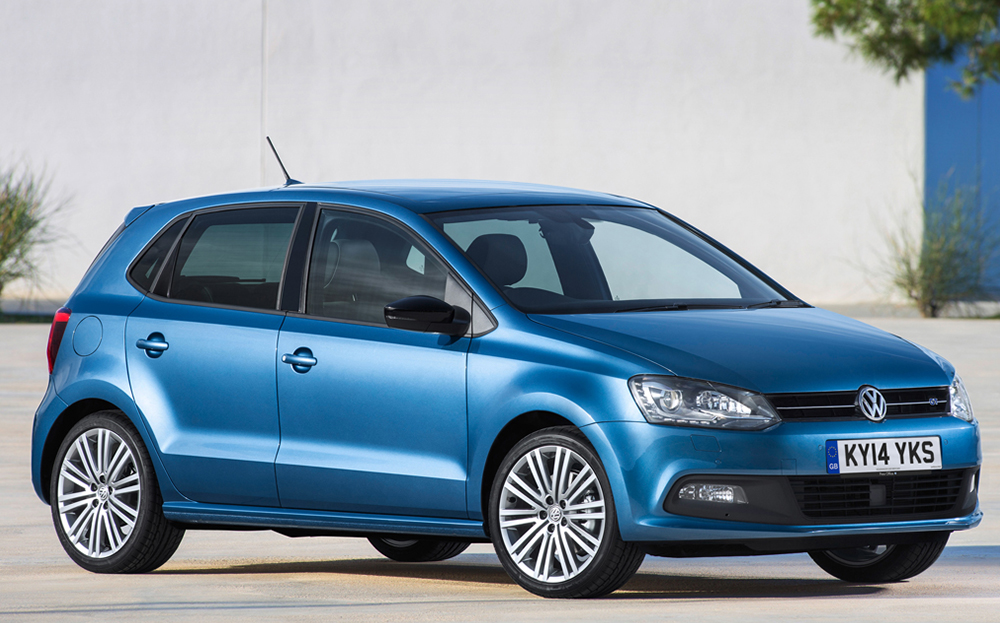 Price range: £6,500-£15,000
With 2010 World Car of the Year and five stars in Euro NCAP's crash tests under its arm, the Mk 5 Polo looks a safe buy. It's the most grown-up of all the Polos so far with quality, interior ambience and ride comfort all top-drawer. The best engine is the powerful but frugal 1.6-litre diesel but the 1.4 and 1.2 turbo petrol engines are smooth, flexible and not especially juicy. They're cheaper than the diesel, too. Read the review here 
---
Browse the used VW Polos for sale on driving.co.uk
---
Look away now: those embarrassing Polos
VW Polo Mk 2 Derby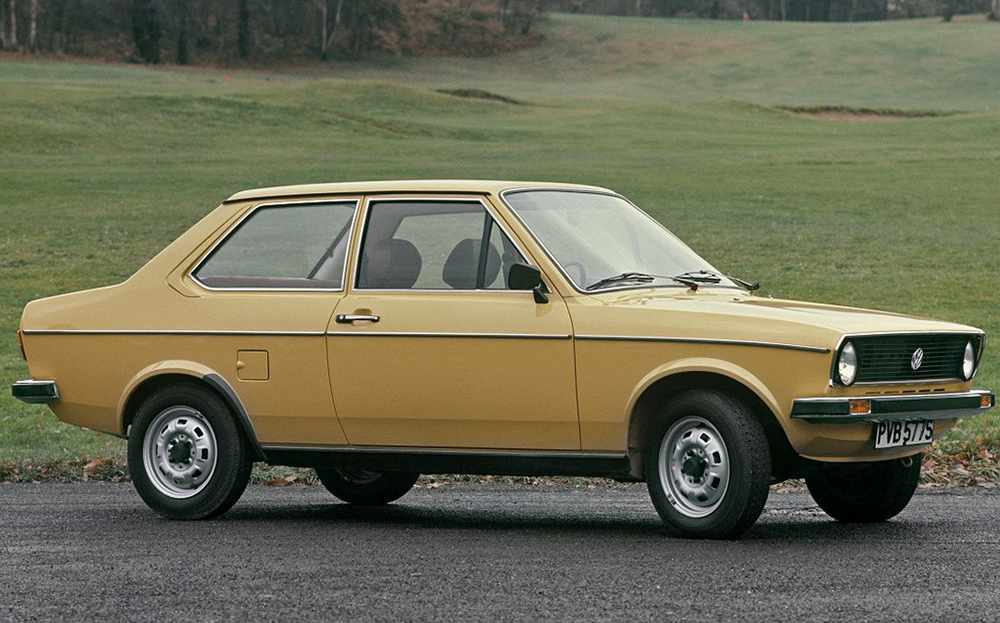 Just when all seemed to be going so well, VW stuck the boot in.
VW Polo Mk 3 Harlequin (1995)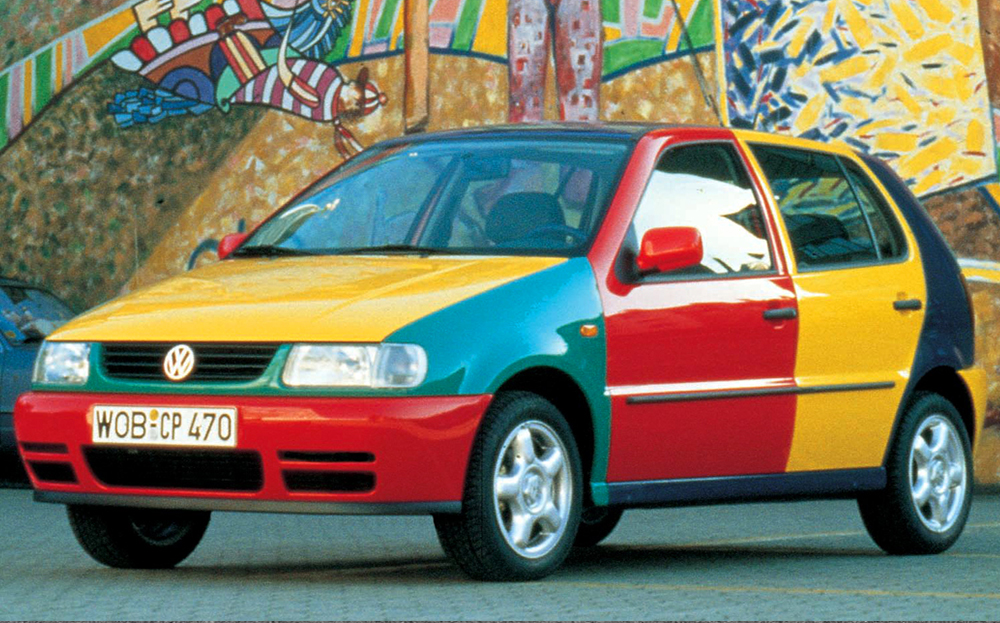 If this technicolour dream car didn't give you a headache, nothing would.
VW Polo Mk 4 Dune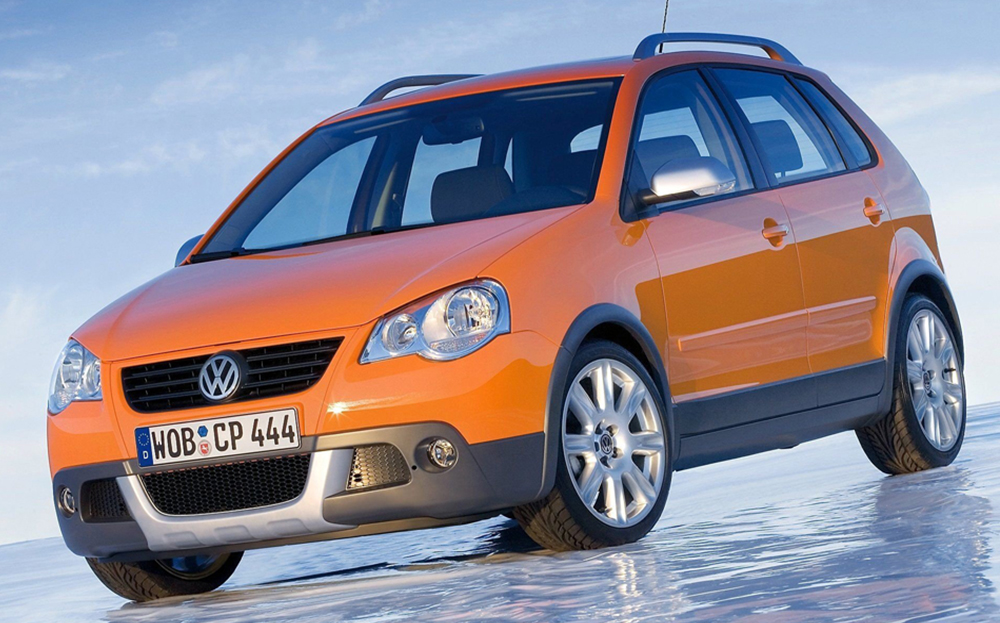 One for the beach boys (and girls) out there.
VW Polo Mk 4 GT TDI racer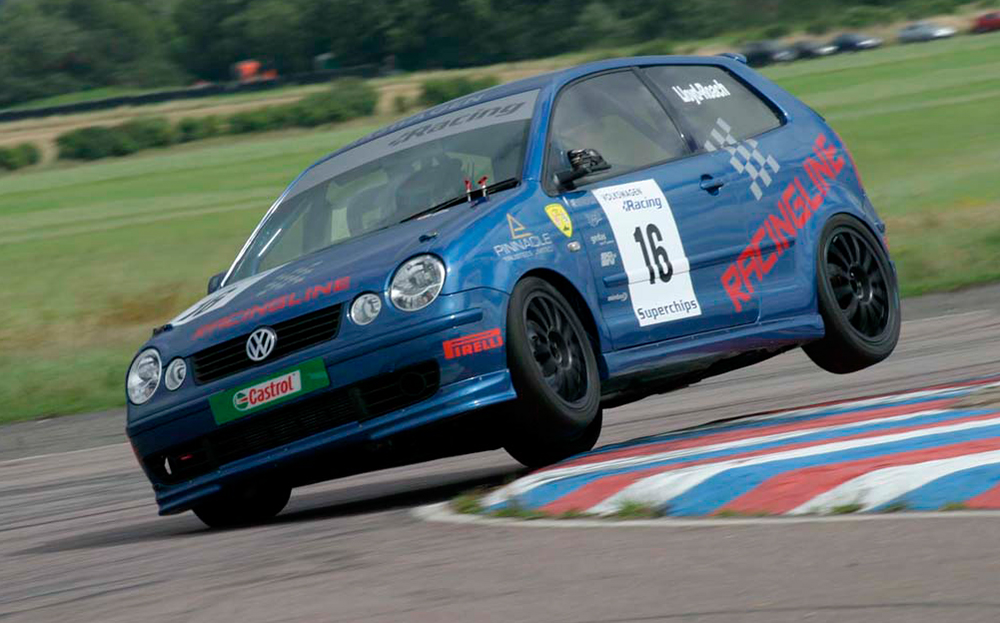 Just the 130bhp 1.9 TDI showing off again.
---
*Prices correct at time of publication