Buying Guide: the best high performance 'Q-cars' for keeping a low profile
The stealth warships with serious firepower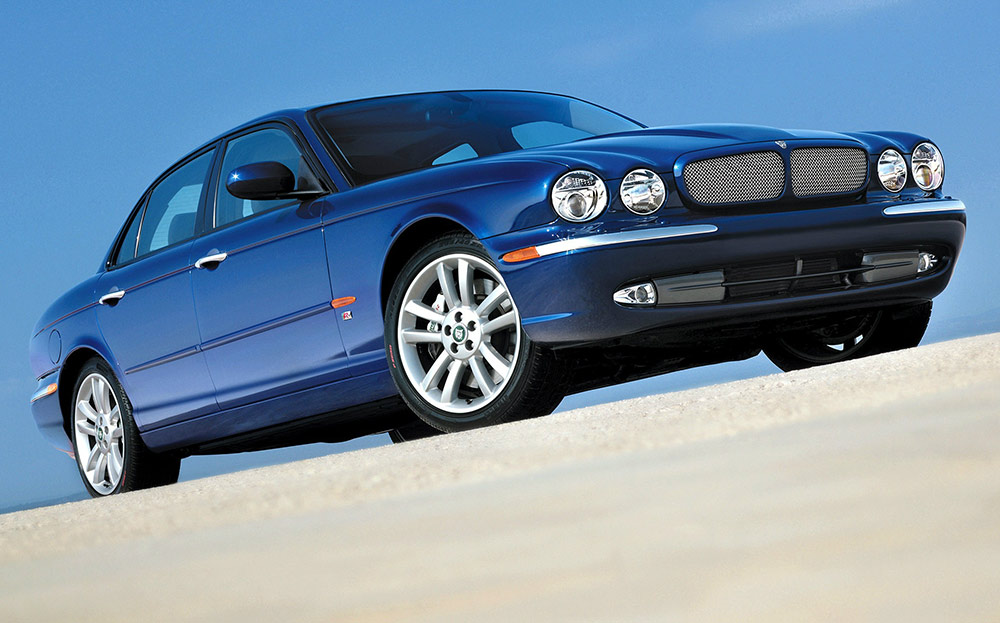 ONCE UPON a time, it was considered vulgar to advertise a car's performance potential. Scoops, skirts and spoilers were a rarity, go-faster stripes didn't get a look in and nobody was interested in exhausts that popped and banged like a firing range because that would be, well, noisy and discourteous.
Drivers wanted fast cars that looked slow. They were called sleepers, or more likely, Q-cars — the latter named after Q-ships from the First World War, which were armed merchant vessels that sailed undercover to get one over Germany's feared U-boats.
In celebration of Q-cars, and before they disappear off the road for good — many fall into the hands of owners who simply drive them into the ground then hand them over for scrap — this buying guide highlights some of the stealthiest high speed heroes that can still be found for sale.
---
Browse NEW or USED cars for sale on driving.co.uk
---
The rules for selection were simple. The car must be capable of being driven as though one's trousers are on fire, but should look as mundane as a pair of Marks & Sparks grey slacks. And there had to be a healthy number for sale, to give buyers choice.
Audi S6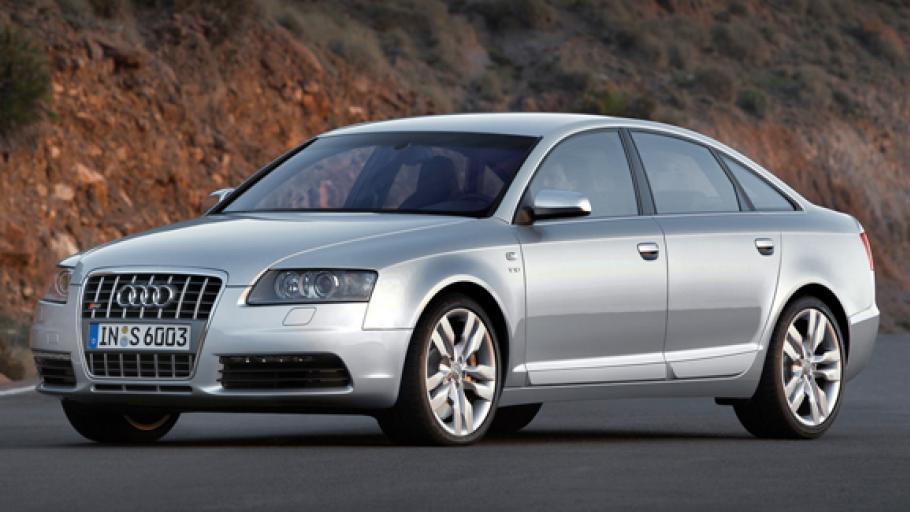 Engine: 5.2 litre V10
Power: 429bhp
Performance: 0-62mph: 5.2sec; top speed: 155mph
When it was launched, in 2006, the S6 saloon cost a chest-constricting £55,330 and featured a derivative of Lamborghini's famed V10 engine from its Gallardo sports car. So you'd think Audi's designers would have turned the humble A6 saloon into a rip-snorting monster that shouted from the rooftops about how its owner sat at the top of the driver food chain. Far from it.
Rather like parking a tank in a tree line and cloaking it in a camouflage net, Audi's designers did their best to disguise this car's astonishing performance. The grille was a bit bigger, there were extra tailpipes for the exhaust and a pair of 'V10' badges were stuck to the front wings. So far, so stealthy.
But its direct injection, naturally aspirated V10 engine powered it from 0-62mph in 5.2 seconds and easily ran the car to its electronically limited top speed of 155mph. That was fast enough to hold its own on German autobahns. And all the while, the owner could enjoy the distinct wail of the V10 engine and sit comfortably in the luxuriously appointed cabin.
Comparatively young, a good number of S6 saloons are on the used car market, priced around £10,000.
Jaguar XJR 4.2 V8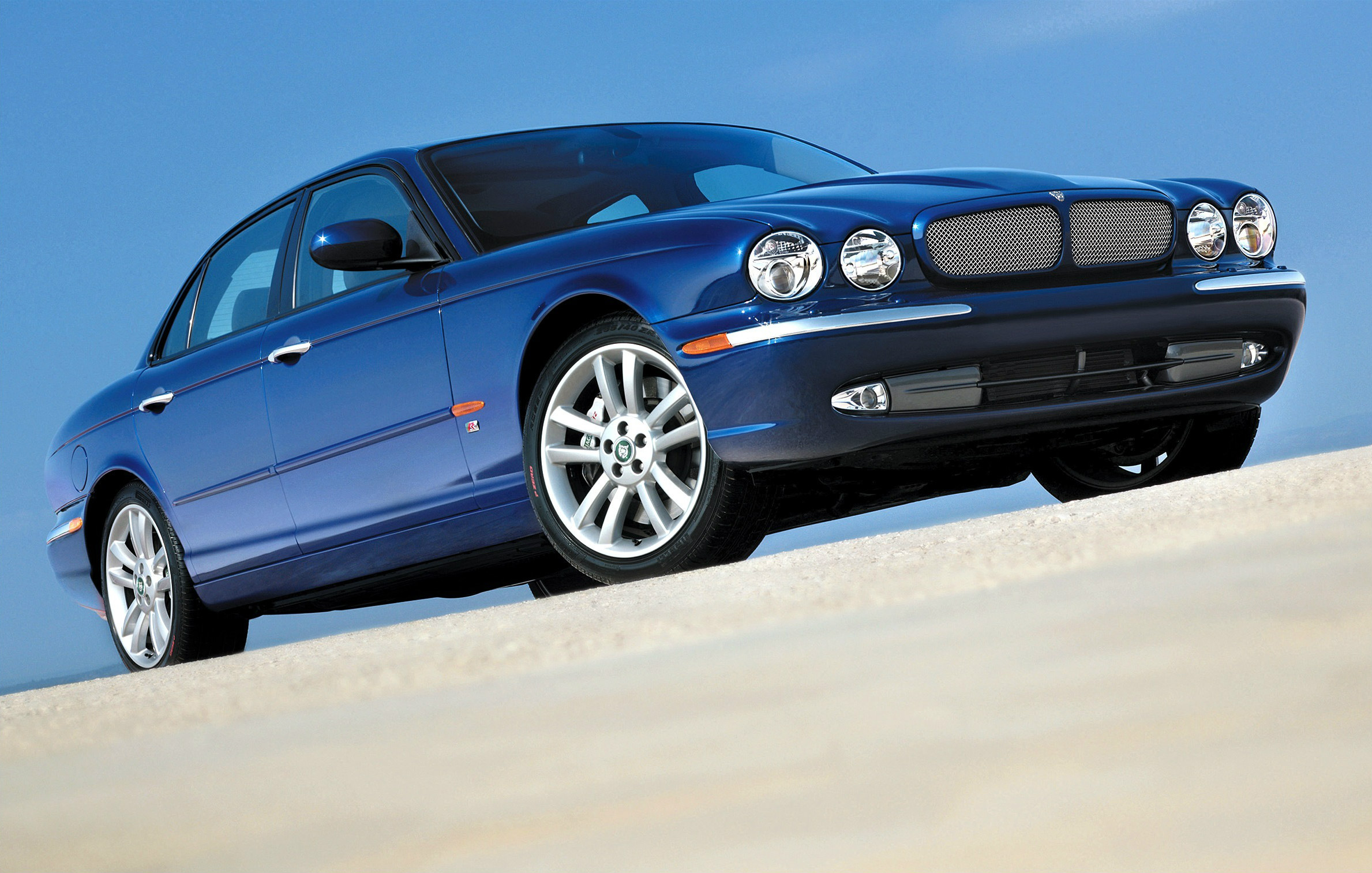 Engine: 4.2-litre V8, supercharged
Power: 400bhp
Performance: 0-60mph: 5.0sec; top speed: 155mph
There's nothing quite like a fast Jag. When you put your foot down, the speedo needle climbs round the dial at a ridiculous rate but from the driver's seat everything feels as calm and serene as a baby asleep in its crib. The unique phenomenon has prompted many first-time Jaguar drivers to suspect there's something wrong with the speedo — and Jeremy Clarkson to declare his love for XJRs.
Few sports cars, let alone saloons, build speed quite like the XJR. The 4.2-litre V8 engine has a supercharger which gives it plenty of muscle low down in the rev range. And because the car's body is built from aluminium, and Jaguar's engineers are a talented bunch, the impression is of an agile, responsive car that feels much smaller than its ocean-going liner proportions suggest.
By the time it was on sale, in 2004, the car cost over £60,000 but came with all the gadgets, including a touchscreen infotainment system (yes, a touchscreen in 2004), and lashings of leather and polished wood trim. Today, you can pick one of these tidy supercharged screamers for under £8,000.
Skoda Superb 2.0 TFSI 280 4×4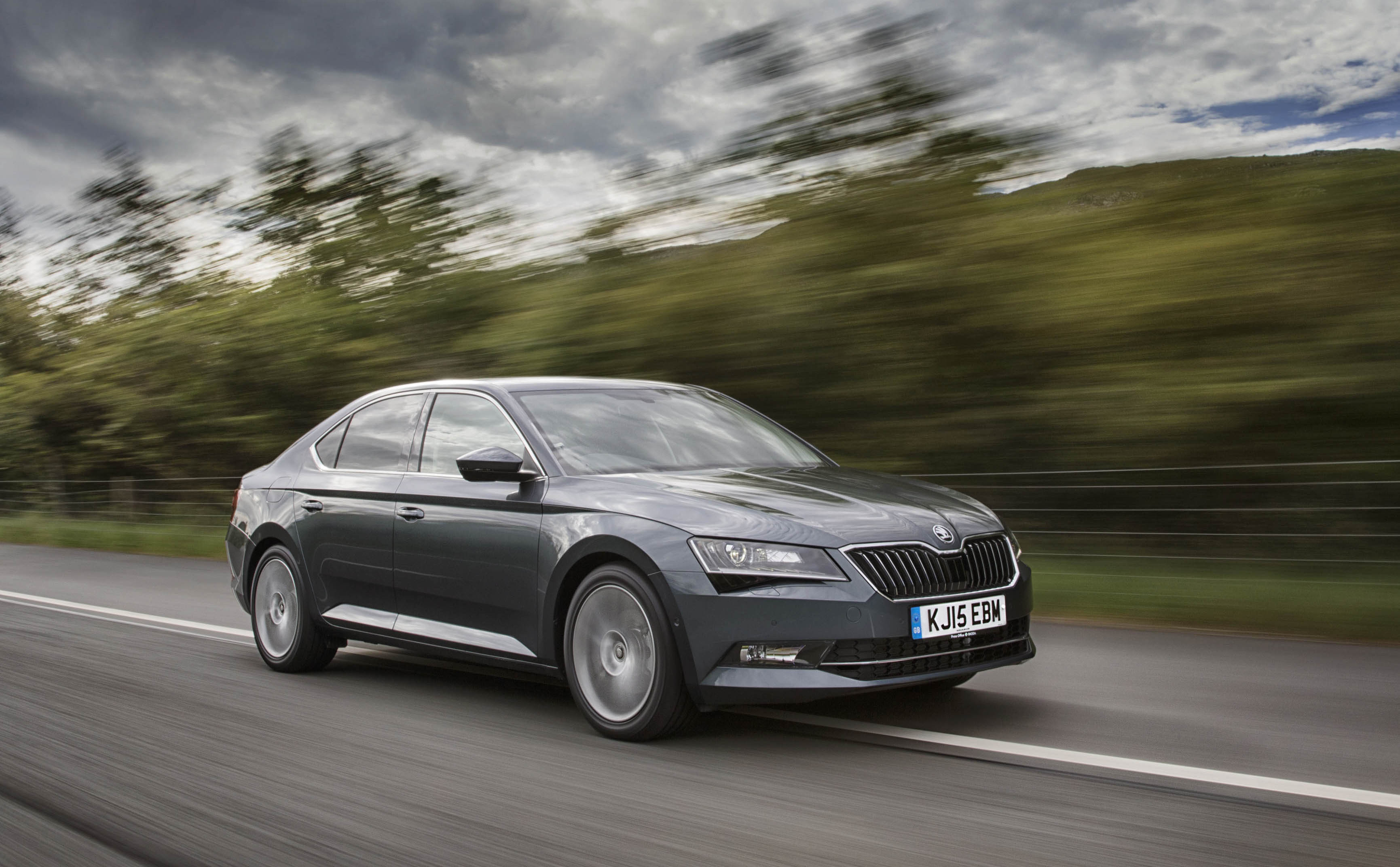 Engine: 1,984cc, 4 cylinder turbocharged, petrol
Power: 276bhp
Performance: 0-62mph: 5.8sec; top speed: 155mph
As our review reveals, the 2016 Skoda Superb 280 4×4 is the ultimate modern interpretation of a Q-car. It looks like any other Superb hatchback, which is to say, utterly forgettable. This could be because Skoda's engineers and stylists have a wicked sense of humour. Or it may be that the company wanted to save itself from spending a small fortune developing a body kit in wind tunnels.
Either way, it's ordinary to look at, and extraordinary to drive. Beneath its Brian from accounts image is the same feisty engine found in a Seat Leon Cupra 280. And by the gearstick is a button that adjusts the car's driving character. Floor the throttle and fiddle with the Drive Mode and the Superb does a passable impression of a more comfortable VW Golf R.
Like all good Q-cars, this one is useable. You could hold a village fete in the boot and the seats and cabin make for the most comfortable of environments.
Snags? Well, it's expensive, at over £31,000. So keep an eye on these and snap up the best Skoda in ages in a few years time, at a knockdown price.
Vauxhall Zafira VXR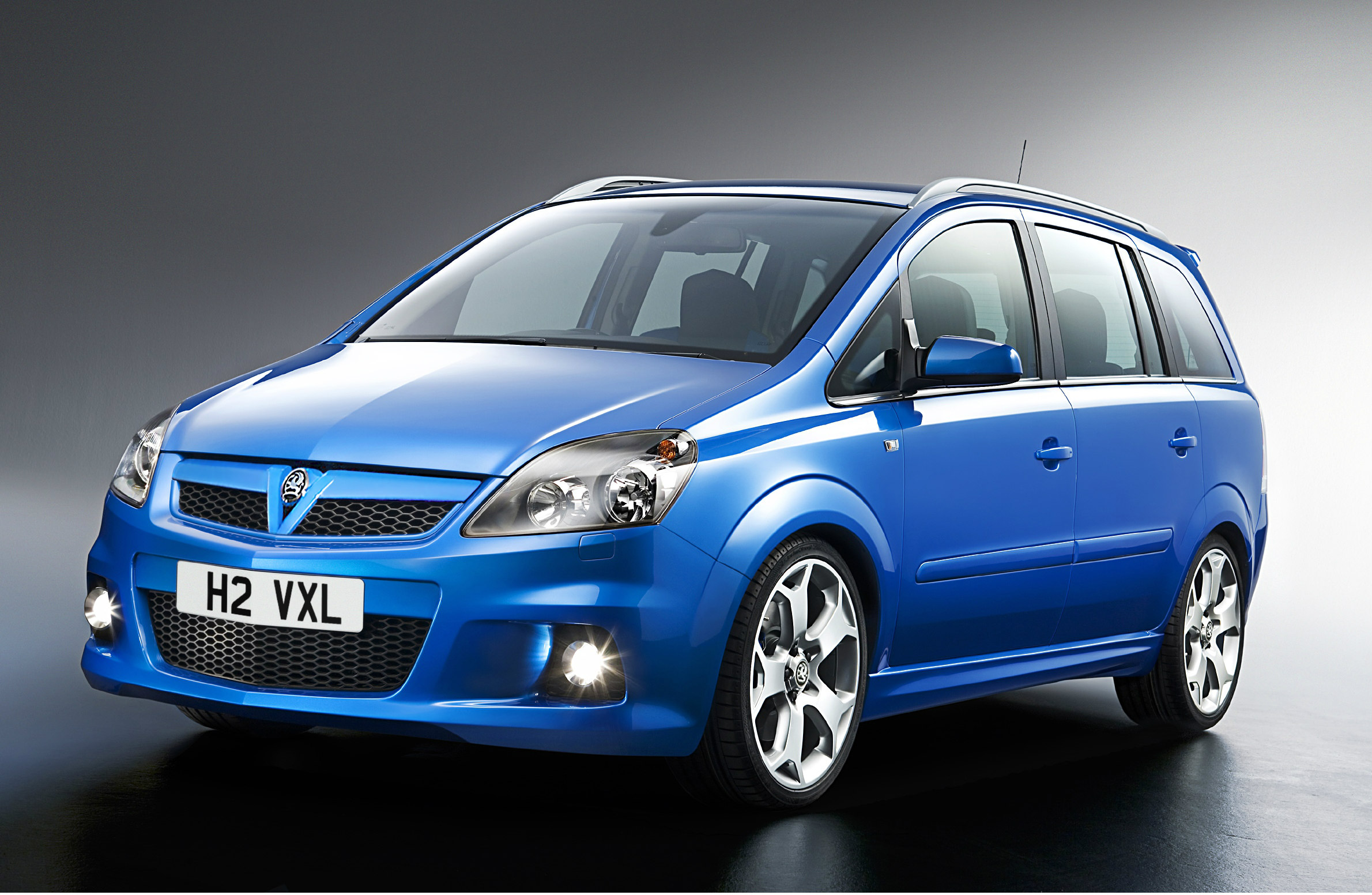 Engine: 2.0 litre four-cylinder, turbocharged
Power: 237bhp
Performance: 0-62mph: 7.2sec; top speed: 144mph
The formula for the 2006 Vauxhall Zafira VXR was simple: take one crèche on wheels and add a high powered, turbocharged engine, then experience the peculiar, high pitched squealing of up to six toddlers going "Whee!" as the people carrier accelerates like a hot hatch.
Mixing high performance with the usual MPV practicality makes the Zafira VXR a very rare thing indeed. And there's a good reason for picking the VXR over the GSi model that preceded it. It came with electronically controlled dampers in the suspension, which means it didn't shake any milk teeth loose over bumpy roads.
You can pick one up from £5,000, and mums and dads in a hurry swear by them — this go-fast family car has a loyal following because it looks perfectly at home on the school run. But just remember that the running costs will be that much higher than a regular, humble-pie Zafira, and the VXR is also mixed up in the fire safety controversy, for which investigations are ongoing.
Volvo V70 T5 estate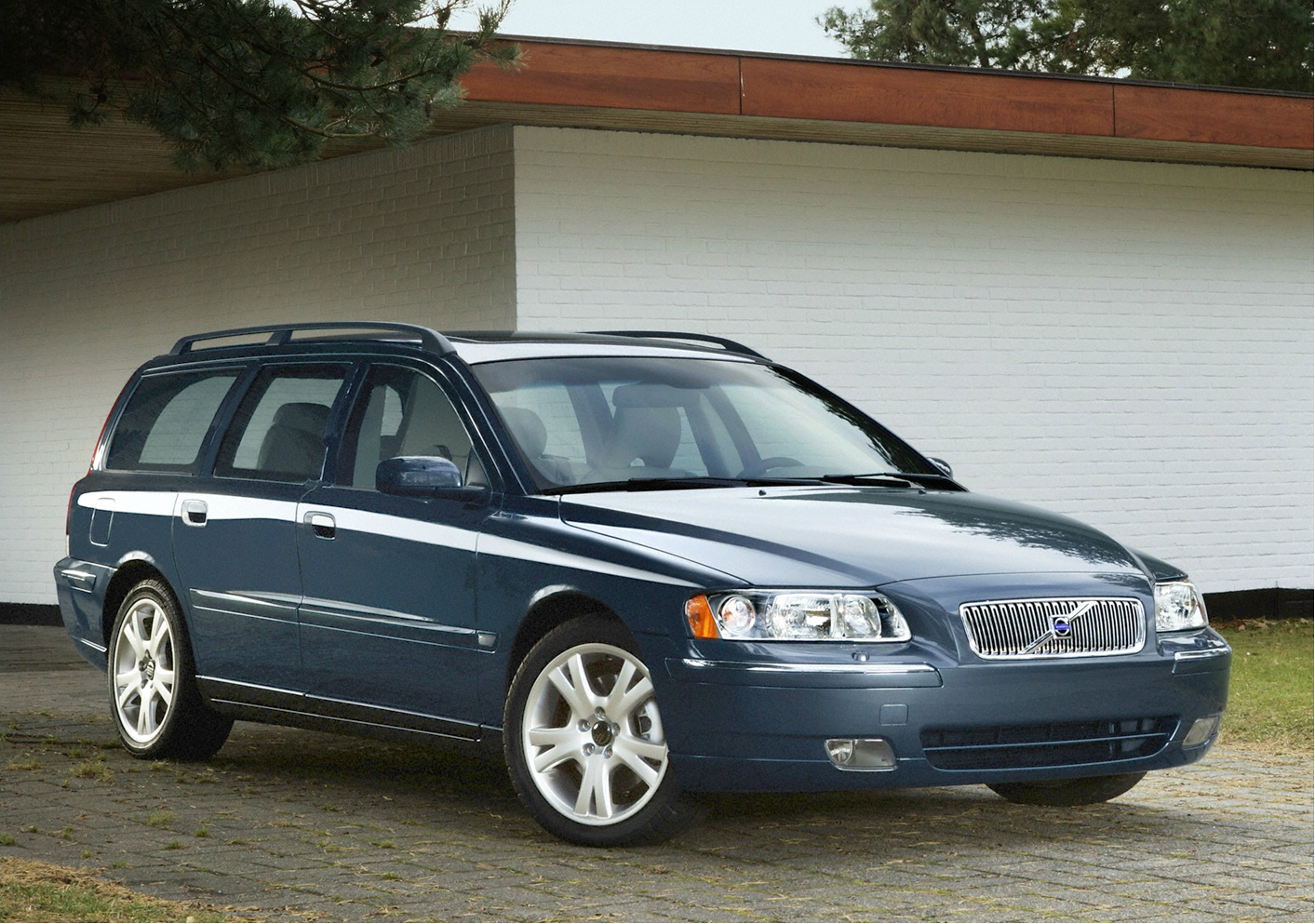 Engine: 2.4 litre five-cylinder, turbocharged
Power: 260bhp
Performance: 0-62mph: 6.8sec; top speed: 155mph
It's a family estate car, and a Volvo family estate at that. A car built to fell fully grown elk, handle heavy antique writing tables and behave safely and predictably in a Scandinavian winter. But guess what? It sounds like an Audi Quattro rally car and will treat its driver to turbocharged thrills and spills.
That's because the V70 T5 featured a characterful, in-line five-cylinder turbo engine that boasted 260bhp. That's enough power to keep the front wheels spinning 50 yards after you've fired away from the traffic lights, and power the big estate from 0-60mph in just 6.8 seconds.
Without a spoiler in sight, it's as stealthy as Q-cars come. Pick the version with the Geartronic automatic gearbox if you can, as it better suits the car's character. The 2.4-litre, 2005 models are worth hunting out and you'll probably be looking at a budget of around £3,000 for a car with sensible mileage.