Buying Guide: £10,000 super-coupés that give Jaguar's £110,000 F-type SVR a run for its money
Dream drives including the Audi TT, BMW 6-series, Jaguar XK8, Nissan 350Z and Peugeot RCZ
IT IS WEEKS since we handed back the keys to Jaguar's F-type SVR, yet our hands are still quivering and our knees knocking from the super-coupé's explosive performance.
However, for all the drama and excitement — and there's plenty of it in a car that, in the words of our reviewer Giles Smith, "crackles and bangs" like "God's bubble wrap" — there was the slightly uncomfortable reality check of its price: £110,000.
It's a lot of money in anyone's book. So we've racked our brains to recall the best coupés we've tested. Now, as used cars, these models are affordable as well as fun.
---
Browse NEW or USED cars for sale on driving.co.uk
---
We set our budget at £10,000, and applied three criteria: the cars must be fun, stylish, practical or, ideally, all three rolled into one must-have package.
Buyers should research thoroughly any car that fires their fancy, and use Driving's Advice section to brush up on haggling skills, test-drive checks and more.
Audi TT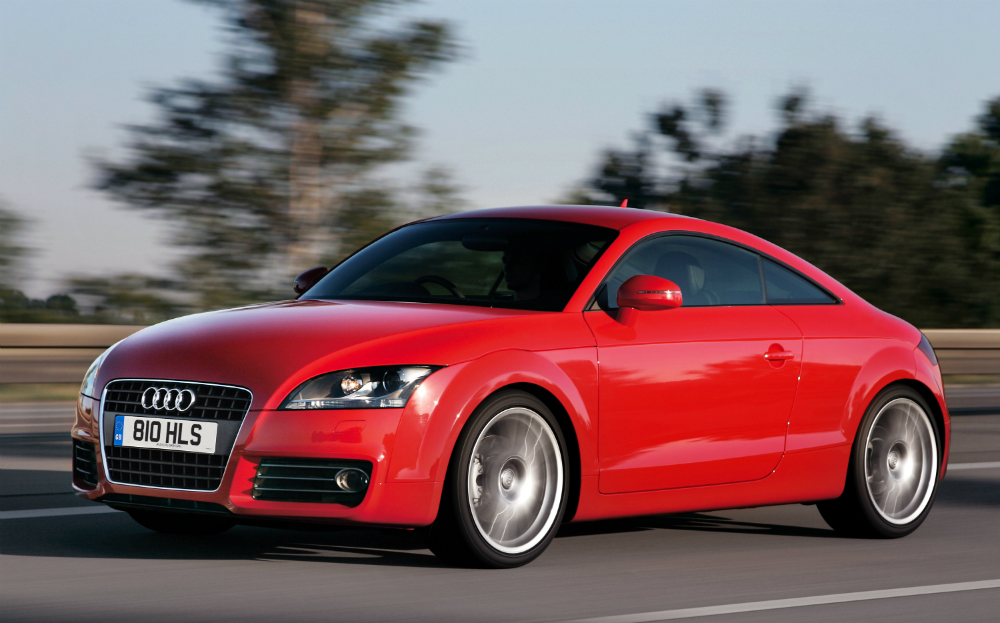 In production: 2006-14
Our pick: TT 2.0 TFSI
Performance: 0-62mph in 6.6sec; top speed 149mph
There's no shortage of choice when it comes to buying a used Audi TT. This is a car that turns heads like a supermodel strutting her stuff on the catwalk, and it has sold well in Britain. With an extensive engine line-up, a light aluminium body and the option of four-wheel drive, it should satisfy most drivers' performance requirements.
Arguably, the pick of the TT family is the second-generation coupé with a 2.0 TFSI petrol engine and front-wheel drive. It has nearly 200bhp and can accelerate from 0 to 60mph in 6.6 seconds, which is nippy enough for most occasions, yet fuel economy is a sensible 36mpg.
It greatly improves on the driving experience and packaging of the original TT, though the interior retains the style and robustness that elevated its predecessor above the competition.
Some TTs are available from franchised dealers with a year's warranty, giving the buyer extra peace of mind.
Browse the Audi TTs for sale on driving.co.uk
BMW 6-series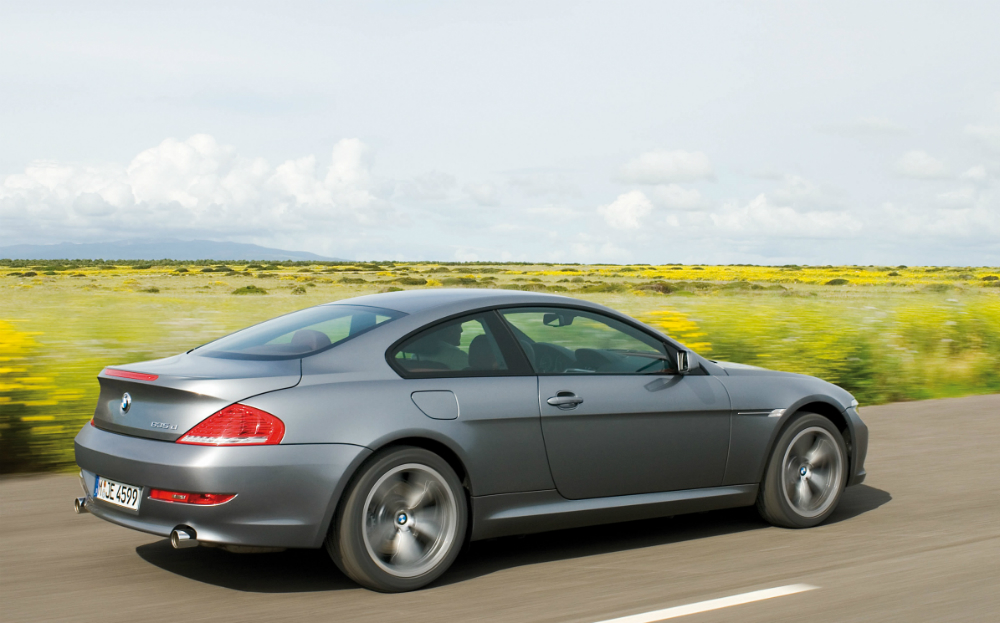 In production: 2004-10
Our pick: 650i
Performance: 0-62mph in 4.9sec; top speed 155mph
The moment our search of the classifieds began, we were determined to resist the temptation of nominating the BMW M3. It is undoubtedly in the top ranks of high-performance coupés, but those wishing to make a statement with their wheels may think it too obvious a choice. It also appears overpriced, perhaps because of the hype in petrolhead circles.
A better buy for those after a luxury four-seat coupé is BMW's 6-series, sold between 2004 and 2010. It offers tremendous value for money because it's one of those cars that sneak under the radar of most drivers. However, there's a lot to like about it.
The design is up to date, there's seating for four adults plus a large boot and the available engines range from thirsty V8s to sensible but swift six-cylinder diesels.
Our pick would be a V8, either the 645Ci or the later 650i. The latter was more powerful (361bhp versus 328bhp), but buyers should focus on a car's condition rather than getting carried away on a power trip.
The 6-series is a great car for long distances, though it never truly comes alive, even on a winding country lane. Still, it turns heads, sounds great and offers good value for money.
Browse 6-series BMWs for sale on driving.co.uk
Jaguar XK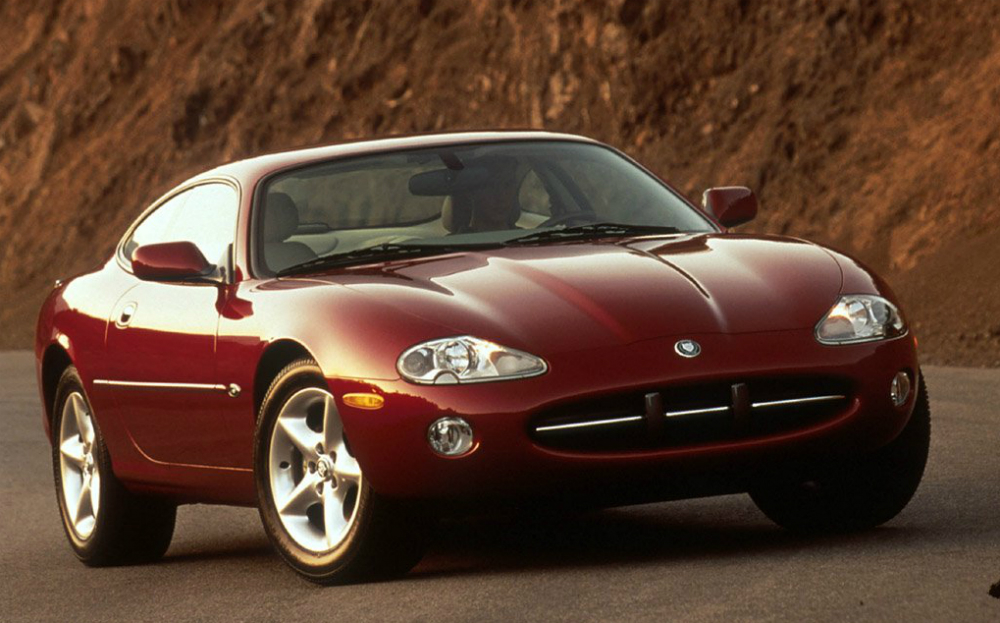 In production: 1996-2005
Our pick: XK8
Performance: 0-62mph in 6.1sec; top speed 155mph
If, like us, you're daydreaming of selling your home and living in the shiny new £110,000 Jaguar F-type bought with the proceeds, you probably need a reality check. That comes in the form of the original Jaguar XK8, which has the quirky charms of a country house. A warning, though: it has running costs to match.
Conceived as a GT rather than a sports car, it cushions you against bumpy British roads to take the edge off long-distance trips. And when you need to power past slower traffic, the selector in the J-gate automatic gearbox can be quickly flicked down a gear or two to bring the 300bhp 4.2-litre V8 alive with a growl that shows the big cat's claws haven't been entirely clipped.
There is a super-fast supercharged XK, but we've always found the naturally aspirated version quite fast enough, and it sounds better and is cheaper to fill up and service.
The main downside to any original XK is that, like a country house with low ceiling beams and small rooms, it isn't terribly practical. The back seats are barely fit for young children, and the driving position feels cramped. But when it comes to mixing grace with a dash of pace, the XK holds its own.
Browse the Jaguar XK8s for sale on driving.co.uk
Nissan 350Z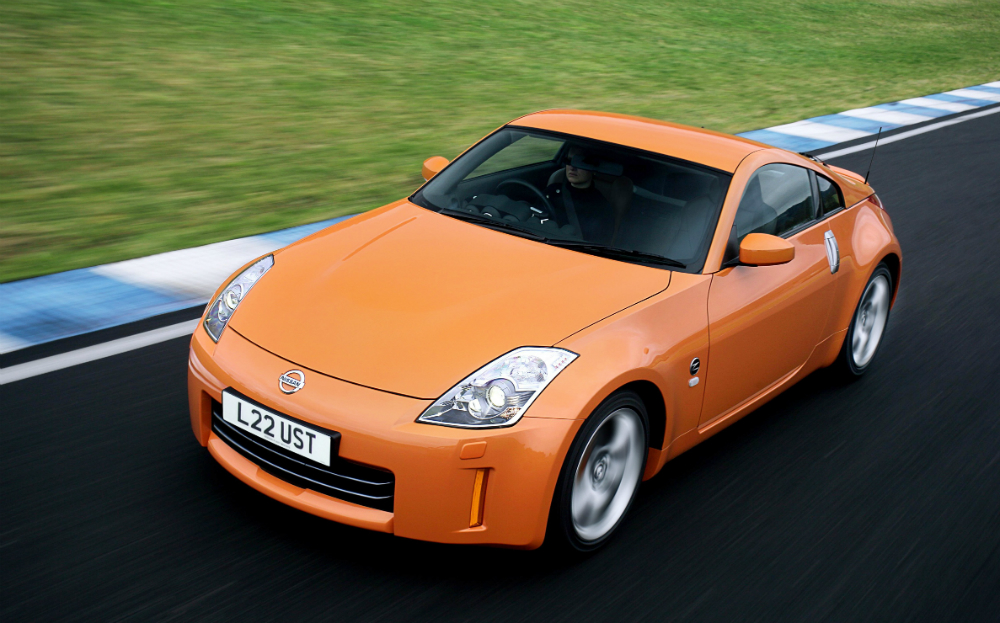 In production: 2003-10
Our pick: 350Z GT (late 2007 onwards)
Performance: 0-62mph in 5.5sec; top speed 146mph
If Nissan's 350Z were a film character, it would be William Wallace from Braveheart. The "Z" offers an unapologetically rough and tough driving experience, which only certain drivers will relish.
It's a bit of a handful, with a grumbling 313bhp 3.5-litre straight-six engine (in versions made after mid-2007), a chunky manual gearchange and a fractious chassis that goes straight into Fast & Furious mode if a driver takes liberties with it.
The "Z" has just two seats, and the boot is near-useless, with a brace that spans the rear wheelarches getting in the way of any luggage you might want to stow. But it's much less expensive than, say, a Porsche Cayman, and has character in spades.
If you're looking for an edge-of-the-seat ride at a sensible price, this is the coupé to test-drive.
Browse the Nissan 350Zs for sale on driving.co.uk
Peugeot RCZ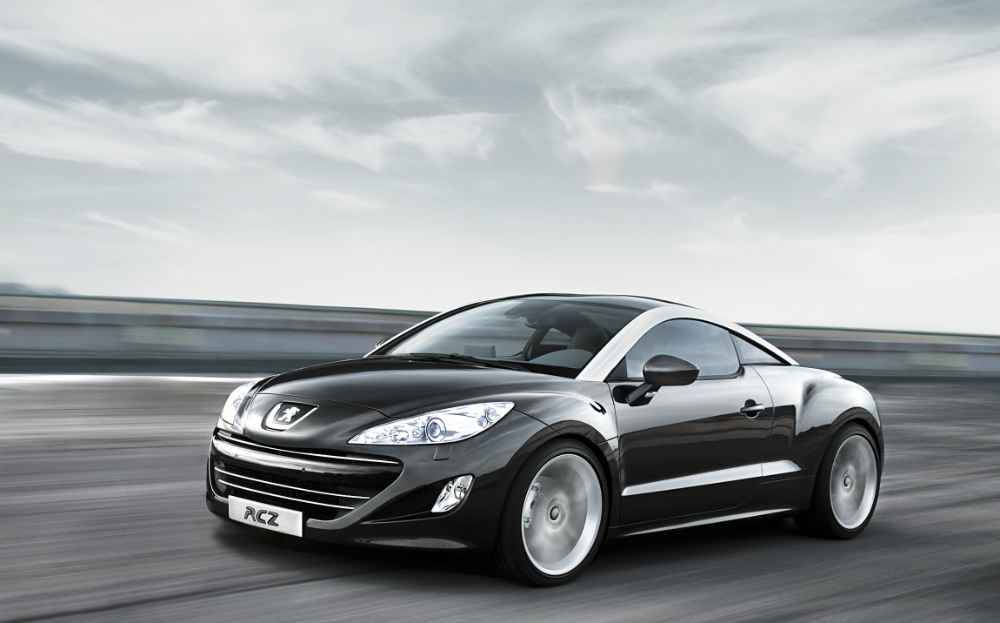 In production: 2010-15
Our pick: RCZ 1.6 THP GT
Performance: 0-62mph in 7.4sec; top speed 155mph
Audi's TT often brings home the bacon as the best-looking affordable coupé, but only those who'd forgotten to put their glasses on could deny that Peugeot's RCZ is even tastier.
It has curves in all the right place and a four-seat interior that might struggle to house adults in the rear for long. Beneath all this is a front-wheel-drive chassis with seductive handling and a 197bhp 1.6-litre turbocharged engine that punches above its weight.
So why do buyers pick the TT? It's mostly down to the badge on the bonnet and the style and finish of the interior, which leaves a bit to be desired next to the Audi's.
Look beyond that and you'll be driving one of the best-looking coupés money — and not too much of it — can buy.