Buying guide: How to buy Britain's best-selling car, the Ford Fiesta
Looking to buy a Ford Fiesta? Don't miss our buying guide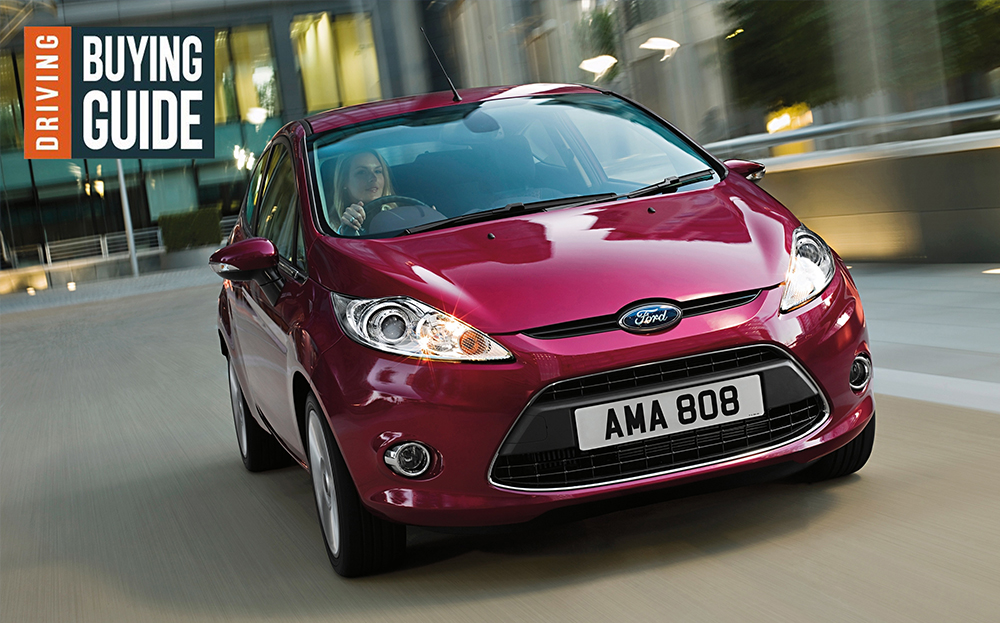 "HAVEN'T YOU done well!" If the Ford Fiesta had a mum and dad, they'd never tire of telling it how well it's done, how much it had grown up, and how proud they were of it.
But not only would its parents be proud; so would the millions of drivers who've ever owned one. This week, Ford announced that 4,115,000 have been sold in the UK since the model's launch here in 1977. The figure makes it Britain's most popular car of all time and means it powers past the previous title holder, the Ford Escort, which sold 4,105,961.
---
Search for used Ford Fiesta on driving.co.uk
---
Why is it so popular? Easy: the Fiesta offers the best driving experience of any small car, and its low running costs go a long way with cash-strapped drivers.
The sheer number of Fiestas on the road mean buyers of a used model are spoilt for choice. But the downside to this is that it can be difficult to know which model is best for their needs. So allow Driving to steer you through the last three generations of Fiesta, pick out the best buys and flag up potential trouble spots.
Ford Fiesta Mk 4 (1999-2002)
Want a good small car to buy and run on a shoestring (circa £1,000) budget? Then click on the ads for the fourth or fifth generation Fiestas ‒ fundamentally the same car ‒ sold in the UK between 1995 and 1999.
The fourth-gen Fiesta was significantly better than the version before it. Ford's engineers invested a great deal of effort in fine-tuning the suspension and steering and, with Yamaha, developing a pair of excellent petrol-powered 1.25 and 1.4-litre engines for it. Where the old Fiesta had been as exciting as gruel, the fourth-generation model was as appetising as smoked salmon and scrambled eggs.
There were three and five-door models, although neither offered especially spacious accommodation in the back, and safety standards were distinctly average. Diesel-powered models were available, but are best avoided as it was a nail of an engine, while the old 1.3-litre petrol soldiered on.
The main trim lines were the basic Encore, Fusion, Zetec, LX and plushly appointed Ghia. Choosing one is easy: it has to be the 1.25 Zetec. It's a smooth and enthusiastic little engine that returns 41mpg. Better still, there are plenty around for under £1,000.
The one to buy: Fiesta 1.25 Zetec
What it will cost: Between £750 and £1,000
What to look out for: See below
– Search for used Ford Fiesta on driving.co.uk –
Ford Fiesta Mk 5 (1999-2002)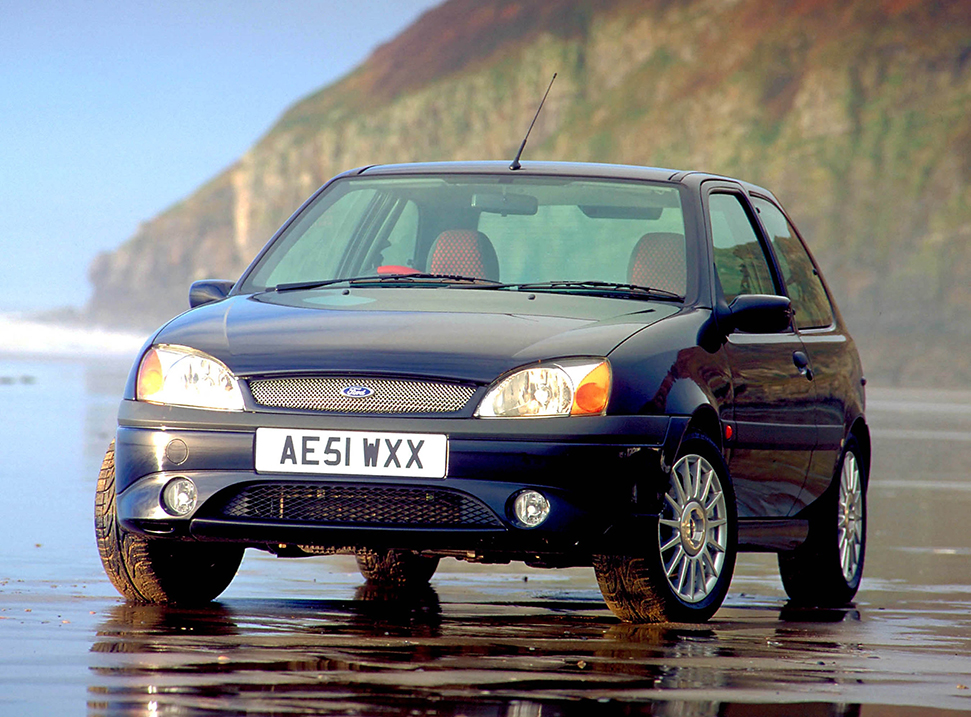 Essentially a facelifted Mk 4, the same criticisms levelled at that version carry over to this one. It's not especially safe (it only scored three out of five stars in independent crash tests) and the cabin is on the cramped side.
Ford introduced more powerful engines, including a petrol-powered 1.6-litre, but at this end of the market, where cheap and cheerful counts for more than high-performance motoring, the 1.25 or 1.4-litre petrol engines (known as Zetec) are the pick of the range. They're perky enough and offer better fuel economy. As before, ignore the 1.3 and both the 1.8 diesel engines.
The facia and cabin weren't exactly considered cutting-edge in their day, but at least the layout is clear and the switchgear is deliberately chunky, so there's no fumbling around.
So little changed compared with the Mk 4, that buyers should base their buying decision on price, condition of the car, mileage and service history. Other cars to consider include the Peugeot 206, Renault Clio, Toyota Yaris and VW Polo. The Vauxhall Corsa of the same era wasn't terribly good, so it's not on our recommendation list.
The one to buy Fiesta 1.4 Zetec
What it will cost: Between £1,000 and £1,500
What to look out for: The Mk 4 and 5 Fiestas aren't necessarily unreliable; rather, they're old now and many cars will be tired if they haven't been properly cared for. By that, we mean treated to a full service history. Don't just look at the service book for dealer stamps indicating evidence of annual servicing, but ask for all accompanying invoices for any additional work carried out. Items that should have been replaced on a car of this age include the engine's cambelt, exhaust, brakes and possibly the clutch. Check that the car drives properly and pay careful attention to the bodywork, as rust is an issue on Fiestas of this age. Check the underside edges of all wheelarches, beneath the doors (when open) and the sills, which run under the doors between the front and rear wheels.
– Read our more detailed review here –
– Search for used Ford Fiesta on driving.co.uk –
 Ford Fiesta Mk 6 (2002-2008)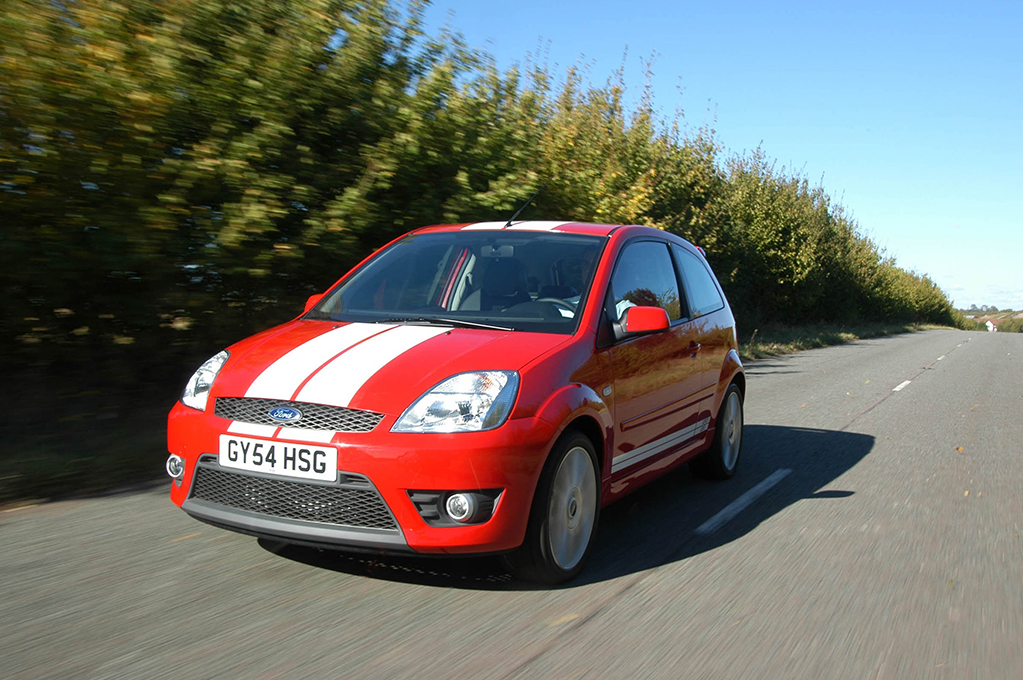 Drivers shopping for a small car, on a budget of between £2,500 and £4,500, should start their search with the sixth generation Fiesta. It's a good yardstick to judge other cars by since it drives well, offers enough space for a family of four (five at a pinch) and remains true to Ford's value-for-money ethos.
Ford's designers started with a clean sheet of paper and the result was a tall, slightly boxy looking hatchback that offered appreciably more interior space than the old model.
That's not to say the back seat isn't still a squeeze, with less legroom than some rival cars. The fact that it features three, three-point seat belts was a serious step forward, and the Fiesta performed better than its predecessor in independent crash tests, scoring four out of five stars
The facia will seem more modern to drivers today, although additional mod cons such as air-conditioning were optional. In 2005 Ford treated the Fiesta to a round of revisions, improving its specification with air-conditioning for all but the most basic Studio trim.
At the same time, it introduced the sporty 2-litre ST model. Drivers who want to get their kicks behind the wheel but don't want to spend a fortune on a new car should give serious consideration to a used Fiesta ST. It's a hoot to drive, with roadholding that's the equal of the more powerful Renaultsport Clio 172.
However, most buyers will want something frugal and affordable to insure and service. With that in mind, the 1.4-litre petrol-powered Zetec model, or the 1.4 TDCI Zetec, are the best models and trim levels in the range. If you don't intend to cover a high mileage, choose the petrol version as it returns a respectable 44mpg and is cheaper to buy and fuel. But if driving over, say, 10,000 miles a year, the diesel will be a better bet, as it has more flexible performance and can return up to 64mpg.
Both are easy to drive, with light and precise power steering, a comfortable driving position and clear visibility out of the car, thanks to slim pillars which help make parking a doddle.
The one to buy: Fiesta 1.4 Zetec (for low-mileage drivers); Fiesta 1.4 TDCI Zetec (for high-mileage drivers)
What it will cost: Between £2,500 and £4,500
What to look out for: There are several known issues with the sixth-generation Fiesta. The first is common to other cars, too, and concerns the cambelt, which should be changed every 10 years or 100,000 miles, according to Ford's guidelines. Some garages suggest the work is carried out more frequently.
If you hear any strange noises coming from the engine bay when it's idling, it may be a worn water pump. Likewise, when test driving the car, check that the steering doesn't suddenly get heavy when making a three-point turn, as it could indicate a failing power steering pump.
If it's a diesel, is there a strong whiff of fuel coming into the cabin? If so, the chances are that the injector seals could be leaking, which should be visible when you open the bonnet. Cars that have been cared for shouldn't be suffering from rust, but check anyway.
Also pay attention to the tyres and how evenly worn they are since the wheels could be misaligned. Ultimately, once you've test driven a good number of Fiestas, and think you've found the one for you, consider having it independently inspected by the AA or RAC, or a local garage. It will give you peace of mind that all is well.
– Read our more detailed review here–
– Search for used Ford Fiesta on driving.co.uk –
Ford Fiesta Mk 7 (2008-on)
Ford dragged the Fiesta into the 21st century with this seventh-generation car. When launched in 2008, it stood head and shoulders above the competition, and to this day it continues to set the standard by which small cars are judged, at least in certain areas.
There are some major benefits to buying a Mk 7 over the previous model. It's much safer in the event of an accident, the interior is significantly more spacious, the level of equipment and technology is greatly improved and the car is much more comfortable and refined over long journeys
Let's start with the gadgets and gizmos. Ford made a play for younger drivers by adding features such as keyless entry, Bluetooth-hands-free connectivity for smartphones, and a digital audio system that could play MP3 files. Far from being gimmicks, these help make life easier and safer for the driver.
As with previous Fiestas, it  comes as a three and a five-door model, and because Mk 7 is so much more spacious than before, it's very popular with family drivers. It's good to know, then, that the car achieved a top score in independent crash tests, helped by the fact it features seven airbags – one even to protect the driver's knees from the steering column.
The interior looks stylish. At the time of its launch, Ford said that the design of the dashboard was influenced by mobile phones. There are a lot of buttons to get to know, but the interior feels well made and built to withstand the test of time.
Studio and Style trims are a bit too basic to our mind, so once again the mid-range Zetec gets our recommendation. It comes with electric windows and mirrors, an MPC-compatible CD player with auxiliary and USB connections, a split-fold rear seat (60/40), air-conditioning, alloy wheels and an electrically heated windscreen – a real bonus in winter weather.
Because it bulked up noticeably, the best engine for this generation of Fiesta is the three-cylinder, turbocharged 1-litre Ecoboost. The idea is that it offers the best blend of performance and fuel efficiency – such as 0-62mph in 11.2 seconds, 65.7mpg and CO2 emissions of just 99g/km – and in practice it delivers. However, it was introduced with the facelifted Fiesta that went on sale in January, 2013. This means prices are still quite high – starting at £8,000.
If you want to pay less than that, then the 81bhp version of the 1.25-litre motor or the 1.4-litre (both petrol) are more affordable. Drivers who intend to cover high mileages can choose between the 1.4 and 1.6 TDCI engines, which return in the region of 67mpg and cost just £20 a year to tax.
Regardless of the model you buy, the Fiesta offers the best driving experience of any small used car. It's quiet and refined on the motorway, supple and smooth over bad road surfaces, and fun and responsive through a series of bends. If you want serious thrills, test drive an ST. Launched in spring 2013, it's jolly good fun – as you can see from Jeremy Clarkson's review.
The one to buy: Fiesta 1.0 Ecoboost
What will it cost: From £8,000
What to look out for:To date, the seventh generation Fiesta has proved itself to be a tough little cookie. It has been recalled by Ford once, for repairs to a blanking plug in the exhaust system. The issue affected cars made between July and November 2011. To check a car you're thinking of buying, call a Ford dealer and they'll be able to look up the vehicle's service history on their internal system. Fiestas have suffered failing audio systems and faulty ventilation, but these have, typically, been repaired by the manufacturer under the terms of the car's original warranty.
– Read our more detailed review here–
– Search for used Ford Fiesta on driving.co.uk –