Buying Guide: Five great used 'warm' hatches for around £3,500
Meet the nation's best hot hatches for drivers on a budget
---
Published 20 November 2015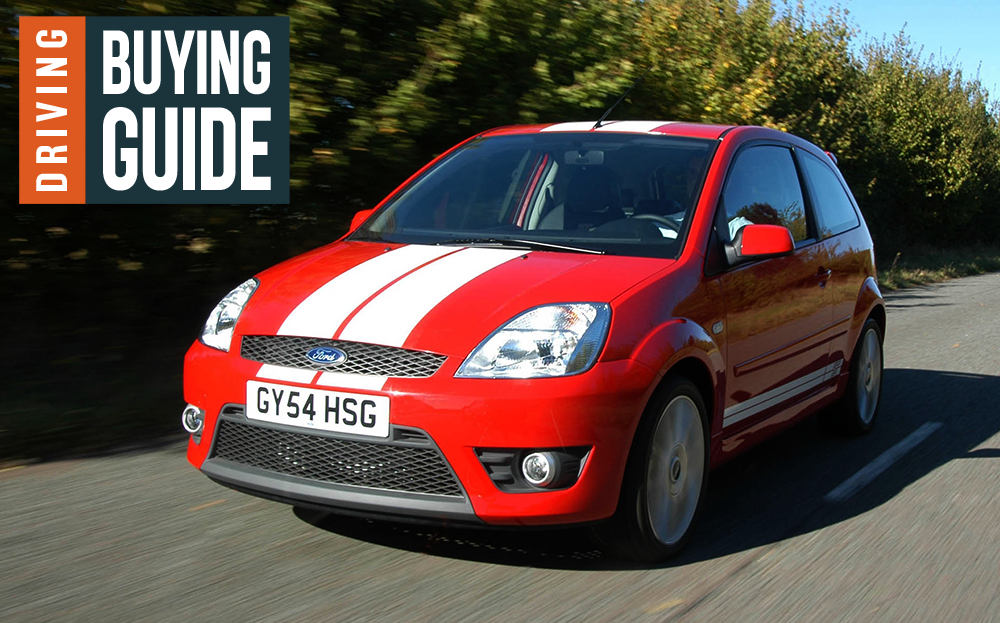 WITH A couple of years' blemish-free driving under your belt, a good credit rating and enough coming in each month to cover running costs — as well as pay mum and dad a bit of rent — you're ready for your first junior hot hatch. By "junior" we mean the class below the Golf GTIs of this world.
---
Click to read car REVIEWS or search NEW or USED cars for sale on driving.co.uk
---
We've chosen our top five; if you know your motors, it's an unsurprising  line-up. The Fiesta ST, of course: entertaining to drive, plentiful and bursting with street cred. The Mini Cooper comes in a close second. There's the cramped and bonkers interior to get over, but its supercharged performance and agile handing are intoxicating. The Suzuki Swift is the dark horse in the pack: a little on the warm rather than hot side, but no less entertaining for that. The Civic Type R isn't the greatest value here, but it has a cult following, thanks to its impressive engine. The Renault Clio RS is a quick, no-nonsense hot hatch with a strong heritage.
The usual caveats apply, plus some special ones. Full service history, or as near as dammit, is preferable for such hard-used machines, and as few owners as possible (too many young drivers aren't good for a car's health). Check brake discs, timing belt changes and clutch; look for play in the suspension, orange-peel paint, dodgy panel gaps, damage to the chassis (you'll need to see it on a ramp), less than slick gearchanges, oil smoke and uneven front tyre wear. Phew.
A word or two of warning: please don't think that in featuring the cars below, we are necessarily endorsing them. Only a thorough check and a test drive will tell you whether any of them is good enough for you and worth the price. And while they were still available on driving.co.uk at the time of writing, one or two may have been sold in the interim.
Ford Fiesta ST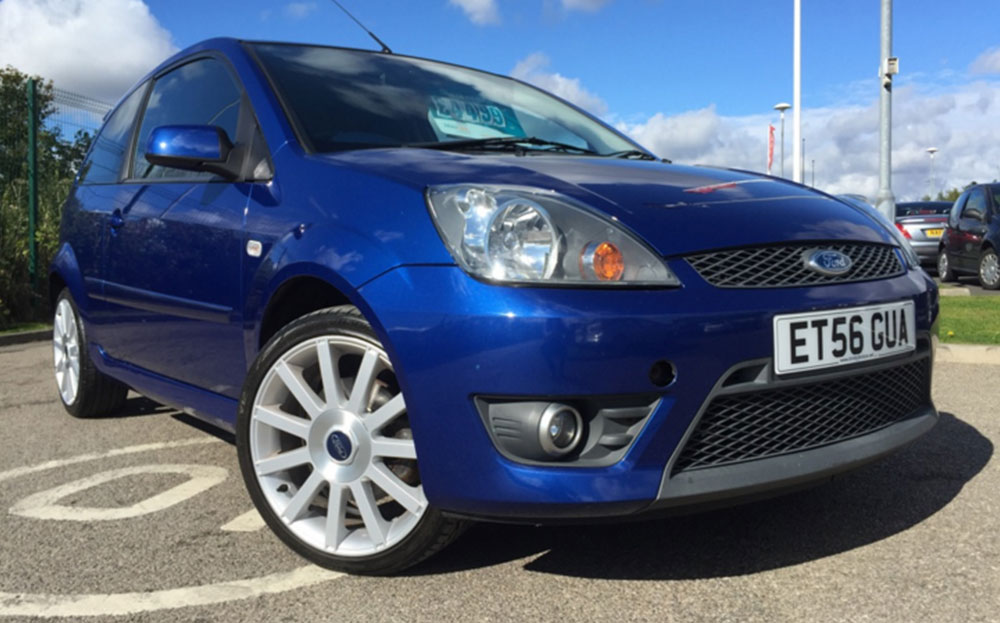 The Fiesta ST is the go-to hot hatch for drivers on a budget. Its 148bhp 2-litre engine and tweaked chassis are perfectly matched, so much so that it's widely regarded as one of the best-handling front-wheel drive cars of its time.
It has the requisite amount of go-faster body addenda, it's roomy and practical for weekend outings with your mates and there's a vast community of adoring fans ready to relieve you of it once you've got it out of your system.
Our example has had just one owner, which, assuming they've been kind to it, is exactly what you want. Not only that, but it's in the best colour, too.
Advertised car: Ford Fiesta ST 2.0, £3,989 (2007/56, 71,500 miles)
Mini Cooper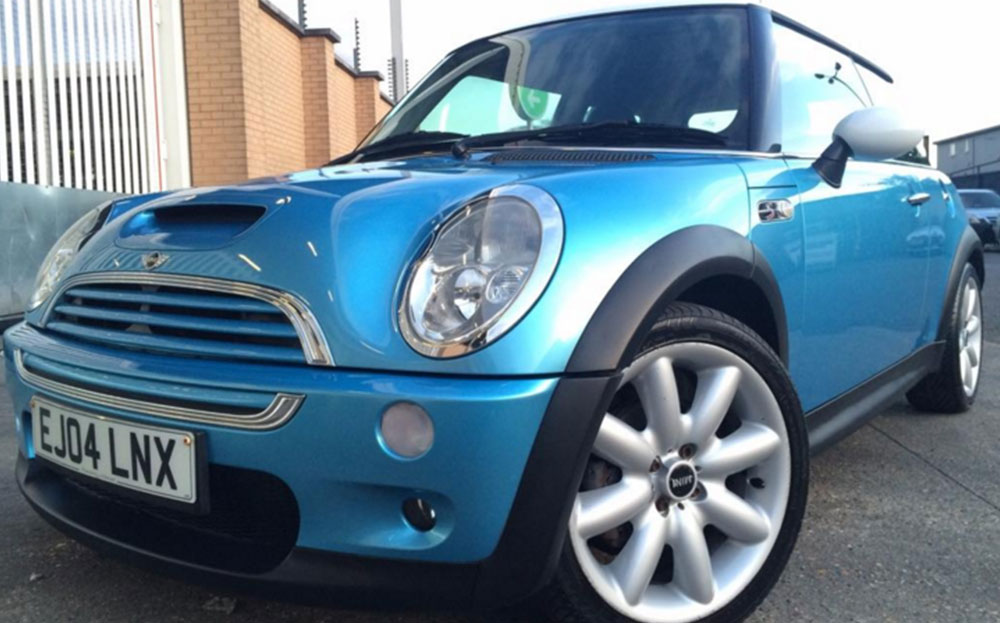 Minis hold their value very well indeed, which is why £3,500 is enough to buy only an 11-year-old Cooper S such as our example. The supercharged engine is a rough diamond: in the mid-range it provides punchy acceleration that's brilliant for overtaking, but it makes a whining noise that some drivers may find becomes tiring .
Of course, these early Minis look great, as well. And, like Joan Collins, somehow they don't seem to age. Downsides are a cramped cabin (to be honest, it's more like a 2+2 in there) and some issues with reliability. That's why our example, with full main-dealer service history and just two owners, looks so tempting.
Advertised car: Mini Cooper S, 1.6 £3,650 (2004/04, 64,000 miles)
Suzuki Swift Sport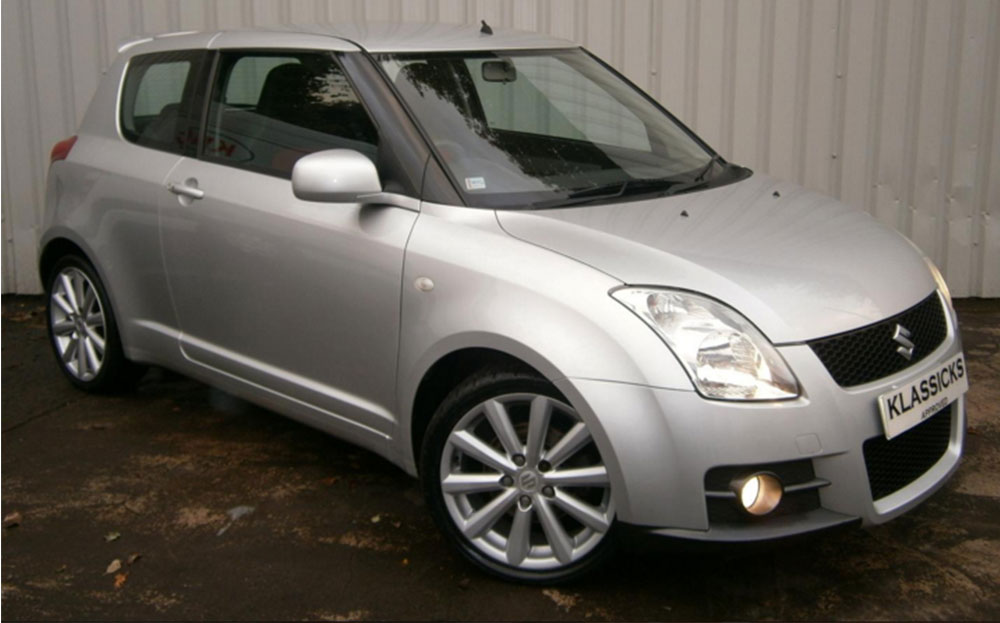 No doubt about it, the Mini is a good car but it's a little, well, obvious. Not so, the Suzuki Swift Sport: few people would give it a second glance. More fool them. The little Suzuki is a sweet performer with a lusty, naturally aspirated 1.6-litre engine that thrives on revs.
It's a tall car, so there's a little more body roll than usual in this class, but not so much that it spoils the fun. In any case, it means the Swift has a spacious cabin. The car rides on satisfyingly wheelarch-filling 17in alloys and comes with a discreet boot spoiler, foglights and traction control. It's the smart choice.
Advertised car: Suzuki Swift Sport 1.6 VVT, £3,490 (2006/56, 75,000 miles)
Honda Civic Type-R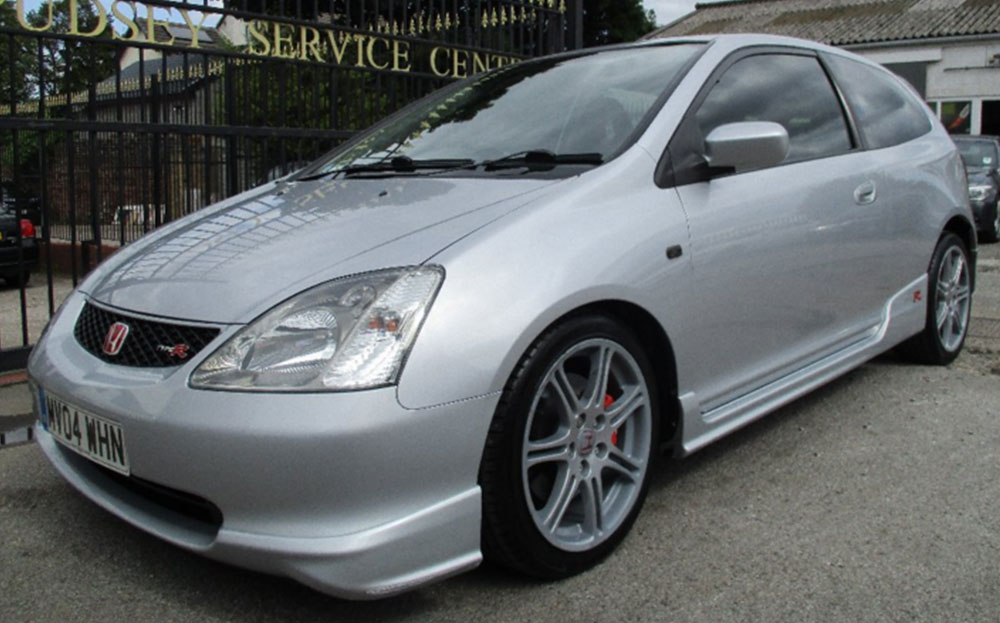 Like the Mini Cooper S, if you've only £3,500 to spend, you're definitely not going to get a Civic Type R in the first flush of youth. No matter; assuming it's been properly looked after (our car has full service history, so it's not impossible), the model — and particularly its high-revving four-cylinder motor — is bombproof.
Unlike the latest generation Civic Type R, which is turbocharged, this version has an engine that has to be revved hard to get the best from it. The VTEC part of its name means it has variable valve timing (it can also adjust the degree of valve lift) for improved performance and economy across the rev range. If that all sounds a bit worthy, then you'll be pleased to know this thing wails like a banshee and is a joy to take by the scruff of the neck.
Its chassis is gymnastic, it has a slick, close-ratio six-speed gearbox and its sports seats hold you firmly in place when you're pressing on — which you will. Often.
Advertised car: Honda Civic Type R 2.0i VTEC, £3,685 (2004/04, 75,000 miles)
Renaultsport Clio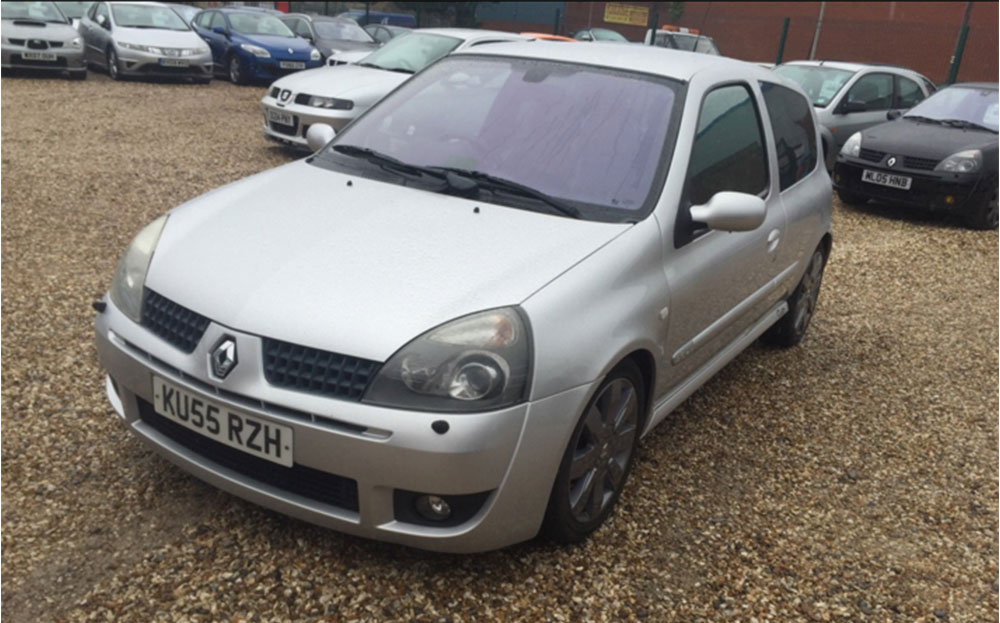 The old Clio RS won't win any prizes for looks. Half-close your eyes and it could pass for the basic model. However, open them a little wider and those big alloy wheels come into focus; go round the back and you'll find a spoiler and a couple of butch-looking tailpipes. That's more like it.
Also more like it is the car's truly torquey 2-litre engine that can slingshot the Clio past slower traffic in a blink. The brakes are strong and the handling is grippy. However, the interior is dull, to say the least, and the upright driving position is awkward. Just console yourself with the thought that Renault put all its efforts into making the rest of the car as entertaining as possible.
Advertised car: Renaultsport Clio 2.0 16v , £3,495 (2005/55, 57,000 miles)
---
Click to read car REVIEWS or search NEW or USED cars for sale on driving.co.uk
---