Buying Guide: Fantastic four-wheel-drive used cars that aren't big SUVs
Get a grip without dominating the road
---
Published 17 December 2015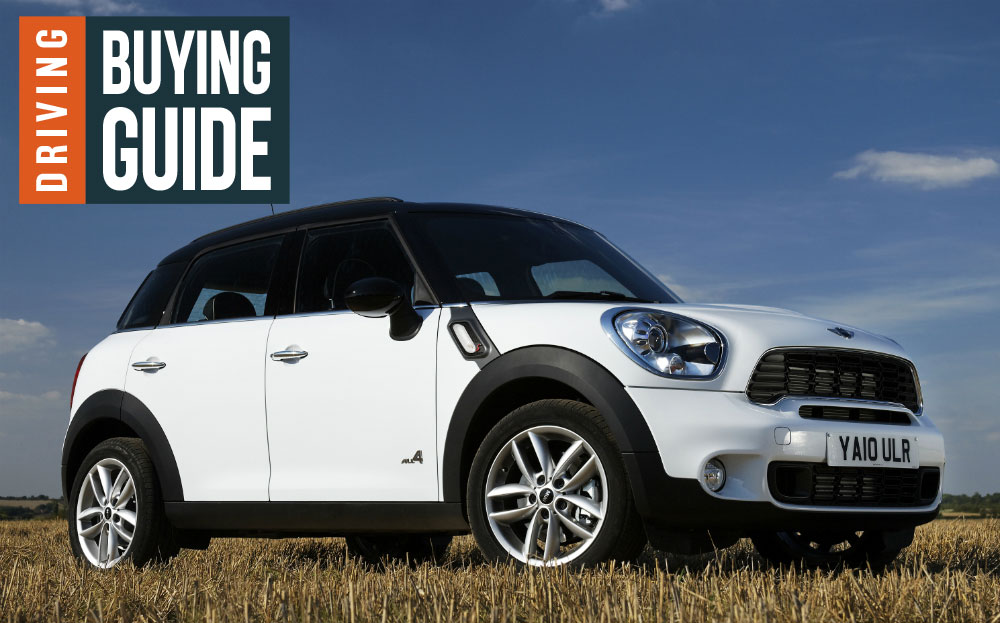 THE DAYS of the Chelsea tractor are long gone. Four-wheel drive is now fitted to cars of all shapes and sizes, so drivers who want the security of superior traction can pick and choose a car to suit their tastes, as well as their practical needs.
---
View all 4×4 used cars for sale on driving.co.uk
---
So, whether you live high up in the Cairngorms or simply have a steep driveway that can be tricky to negotiate in winter weather, these five used four-wheel-drive cars should keep you on the move.
Having tested them in the past, we've shortlisted some of the most impressive but less obvious four-wheel-drive models. Then we browsed the classifieds on Driving.co.uk and beyond to see what's available on the used market.
As ever, the cars pictured and adverts listed are for illustrative purposes only. You'll need to do your own thorough research – check out our comprehensive Advice section which covers all the checkpoints buyers of new or used cars must consider – and should compare and contrast similar models to find the car best suited to your needs and budget.
Now, time to get a grip…
The park-anywhere four-wheel-drive town car: Fiat Panda 4×4
It may look like a pipsqueak but the Fiat Panda 4×4 is made of sturdy stuff. Point it at a rutted farmland track or just tackle a snowy road and it will surprise even drivers of macho 4x4s, because it's got a competent electronic four-wheel-drive system, just about enough ground clearance and excellent mud and snow-spec tyres as standard.
As an added bonus, anyone who lives in town and finds themselves forever struggling with on-street parking, or is after a four-wheel drive car that's a doddle to park, the Panda 4×4 is just the ticket. It measures just 3.68m tip to tail, and from the driver's seat you can see where all four corners of the car end.
The two-cylinder turbocharged petrol engine is good fun, whereas the diesel pulls harder but is rarer and more expensive. We found a 2013 Panda 4×4 0.9 TwinAir with under 12,200 miles for £8,488, nearly half the price of a new one.
Fiat Panda 4×4 at a glance
View Fiat Pandas for sale on driving.co.uk
The hot hatch with four-wheel drive: Volkswagen Golf R32 4Motion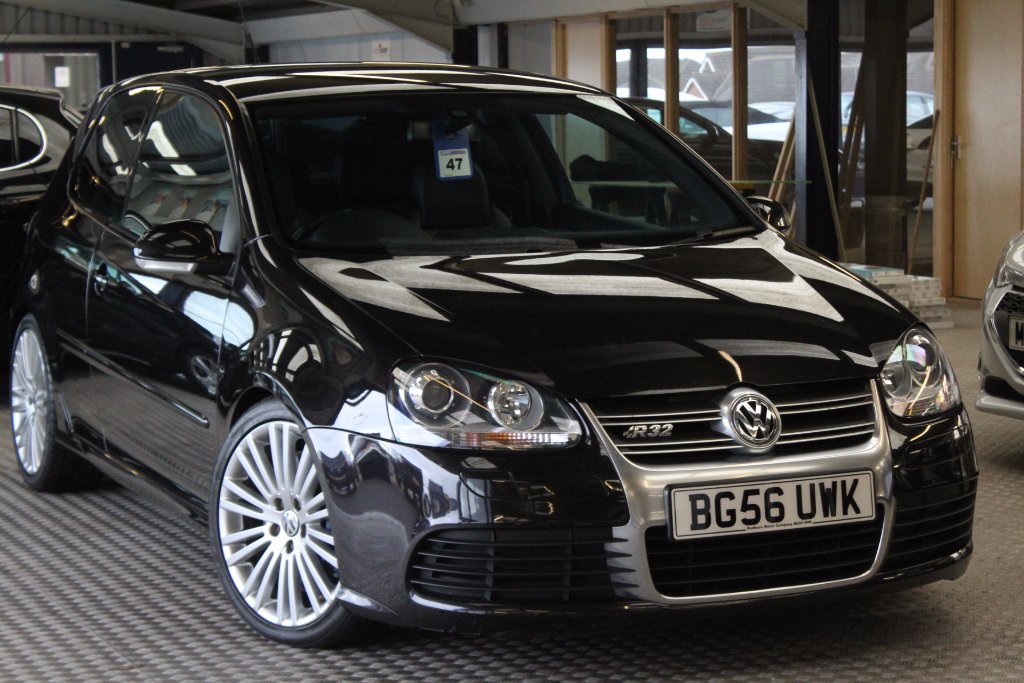 Hot hatches typically have slightly hysteric, highly tuned four-cylinder engines that do a pretty good job of shredding a pair of front tyres faster than you can say "tyre smoke". But the fifth-generation Volkswagen Golf R32 had a 3.2-litre V6 and four-wheel drive that made it a distinct character in a crowded market.
Introduced in 2005, it may not have been to all drivers' tastes – presumably, not the ones who likes screaming engines and lots of wheel spin – but it sounded great, covered ground really quickly and was relatively rare. It could accelerate from 0-62mph in 6.3 seconds.
Now, if you're buying one of these four-wheel-drive hot hatchbacks, it's essential that it comes with a full service history with accompanying invoices, and that you look over those invoices to see what work's been carried out over the years. For example, the timing chain and its guides can wear, and a manual gearbox would be preferable to the temperamental DSG dual clutch system.
We found a lovely looking 2006 model in black, with 59,000 miles for just under £10,000. But you might want to check the road tax bill before taking the plunge…
Volkswagen Golf R32 4Motion (Mk5) at a glance
View Volkswagen Golfs for sale on driving.co.uk
The practical four-wheel-drive estate car: Subaru Legacy Tourer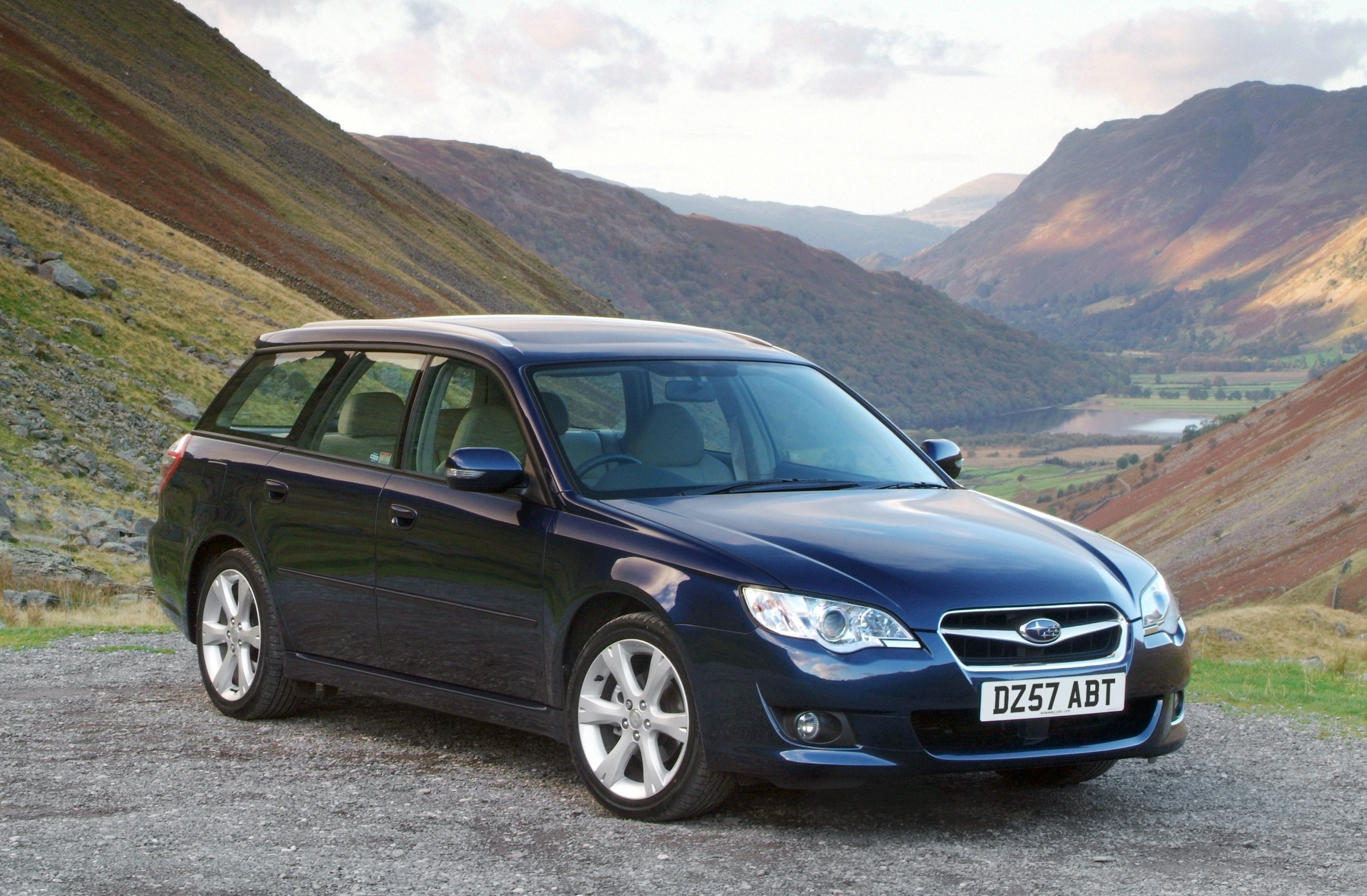 Everyone loves an underdog, and after a test drive of Subaru's Legacy Tourer you may come away pleasantly surprised. You see, it's slightly more spacious and practical than an Audi A4 Avant, drives well and can handle itself when you venture off the beaten track or are battling away in blizzard conditions.
The secret to its success is a permanent four-wheel-drive system and flat-four engine, which combine to give the car a low centre of gravity and assured roadholding. That 2.5-litre naturally aspirated petrol engine also sounded characterful – but don't expect especially noteworthy fuel economy.
OK, so the interior may not look or feel as swish as those of comparable German cars, but you won't find many Legacy Tourer owners complaining about it falling apart; the cars tend to go the distance.
Used examples are good value for money. We found a 2009 Legacy Tourer 2.5 SE for sale at a franchised Subaru dealer, with 44,000 miles, an automatic gearbox and a price of £8,995.
Subaru Legacy Tourer at a glance
View Subaru Legacy Tourers for sale on driving.co.uk
The stylish four-wheel-drive coupé: Audi TT quattro
Between 1981 and 2010, the Met Office reckons that it has rained for an average of 156 days a year in Britain. So Audi should be applauded for making quattro four-wheel-drive one of the stand-out features of its ice-cool TT coupé, ever since it went on sale in 1999.
The second-generation TT, from 2006, is the one to pick if you want a coupé that drives as slickly as it looks. And the engine of choice is the popular 2.0 TFSI, which endowed the TT with just the right level of performance; anything more potent is, ironically, a bit of an anticlimax.
Whereas the car's steering and suspension felt at their best with that 2-litre petrol unit, and with four-wheel drive it could make swift progress across even the roughest roads.
Audi improved the quality of the TT's interior without diluting its sense of occasion. It was also more comfortable, both in the driving position and for anyone squeezed into the back seats.
The Approved Used Audi programme has a selection of MKII TTs, including a 2.0 TFSI quattro from 2010 with over 56,500 miles for under £14,500.
Audi TT 2.0 TFSI quattro at a glance
View Audi TTs for sale on driving.co.uk
The school-run four-wheel-drive hatch: Mini Countryman Cooper D All4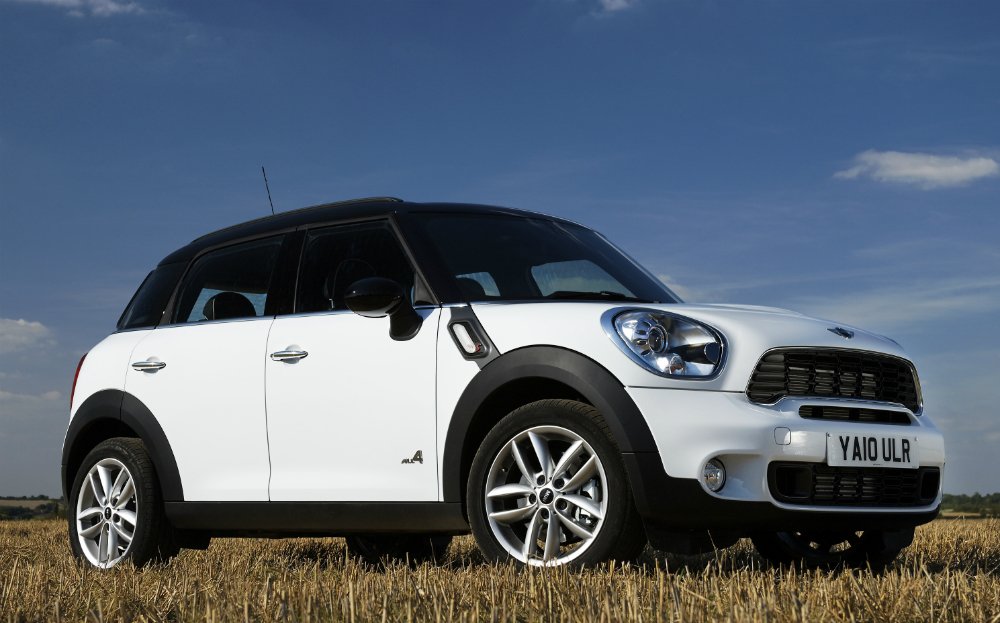 If you think that Minis like the Countryman look cheeky, just wait until you drive one. Even in its most family-friendly get up, the distinguishing traits of driving a Mini — quick-acting steering, a nose that darts about like a dog following a scent and a general eagerness to please — are all present and correct.
Its four-wheel-drive system is called All4. It's a clever electronic setup, continuously keeping an eye on how much grip each tyre has. When everything's calm and steady, up to 50% of engine power goes to the back wheels; but when you hit a slippery surface, like snow, it can send up to 100% of the power to the front or rear wheels, as necessary.
The Countryman Cooper D is an ideal school-run car; frugal (57mpg) so it goes easy on the household budget, just about nippy enough in traffic, and easier to park than a super-size SUV.
We found a 2010 (60 registration) Countryman Cooper D All4 with under 45,000 miles on the clock for £10,495.
Mini Countryman Cooper D All4 at a glance