Best seven-seat cars 2022
Seven is the magic number
---
Published 06 January 2022
SOMETIMES, five seats in a car just aren't enough and families find themselves in the market for a seven-seater. But what choices are there right now, and which are the best?
Most seven-seat cars used to be MPVs but while these "people carriers", as they were once known, are certainly still available, many car makers now add a third row of seats to large SUVs.
They might not be quite as spacious when travelling seven-up, but SUVs tend to be much more desirable.
But which seven-seat family cars are the best? We pick 10 favourites.
Best seven-seat cars at a glance
| Car | Price from | Dimensions (L x W x H) | Engines |
| --- | --- | --- | --- |
| Audi Q7 | £60,495 | 5,063mm x 1,970mm x 1,741mm | Petrol, diesel, PHEV |
| BMW X5 | £61,995 | 4,922mm x 2,004mm x 1,745mm | Petrol, diesel |
| Citroen Berlingo XL | £24,520 | 4,753mm x 2,107mm x 1,849mm | Petrol, diesel, electric |
| Dacia Jogger | £14,995 | 4,547mm x 1,784mm x 1,691mm | Petrol |
| Ford S-Max | £37,780 | 4,796mm x 1,916mm x 1,655mm | Hybrid, diesel |
| Hyundai Santa Fe | £40,685 | 4,785mm x 1,900mm x 1,710mm | Hybrid, PHEV, diesel |
| Kia Sorento | £40,060 | 4,810mm x 1,900mm x 1,700mm | Hybrid, PHEV |
| Skoda Kodiaq | £31,480 | 4,699mm x 1,882mm x 1,685mm | Petrol, diesel |
| Volkswagen T7 Multivan | £43,160 | 4,973-5,173mm x 1,940mm x 1,899mm | Petrol, PHEV |
| Volvo XC90 | £57,485 | 4,953mm x 2,008mm x 1,776mm | Petrol, diesel, PHEV |
Audi Q7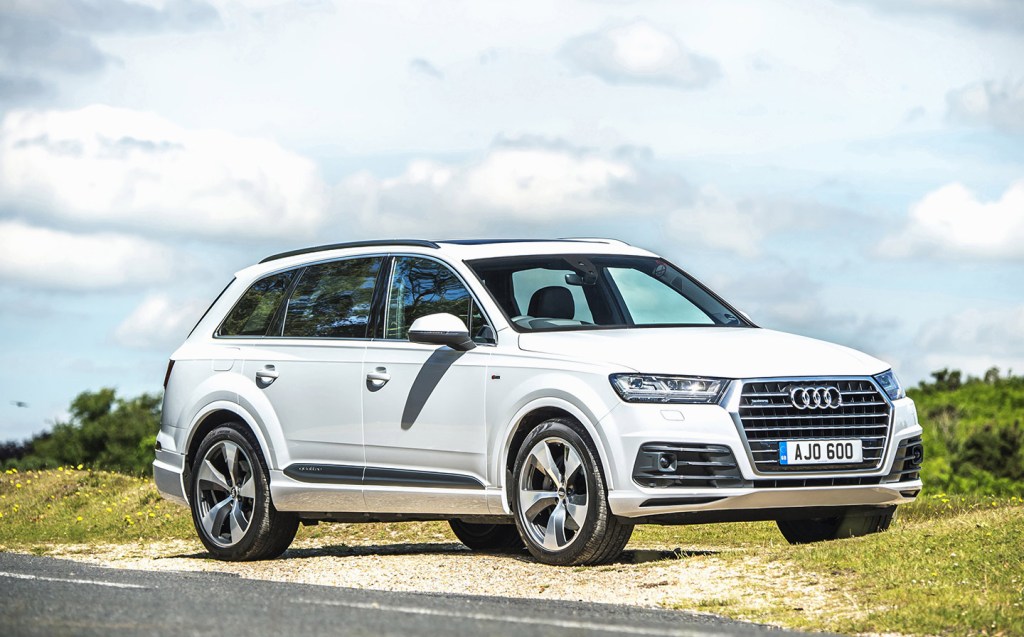 The Q7 is a great family SUV that comes with a tech-packed cabin and a choice of engines, but don't pick the TFSI e plug-in hybrid versions as that's strictly a five-seater. You could blow the budget on the rapid SQ7, though, as that comes with seven seats as standard.
BMW X5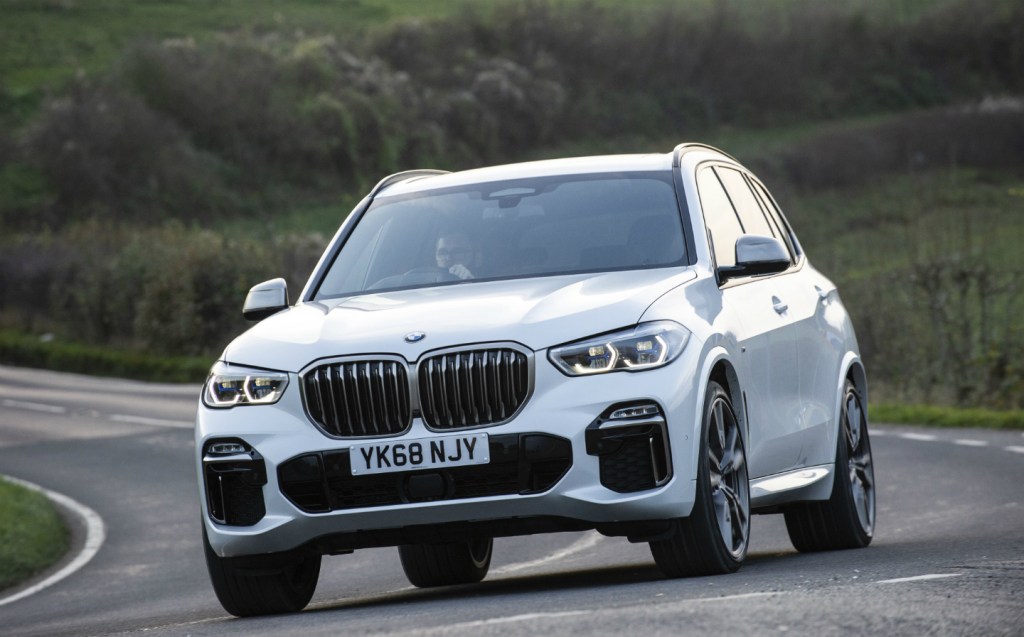 The latest X5 is a great return to form for BMW, and you can add a third row to selected models. The plug-in hybrid xDrive45e isn't one of them, but the diesels offer great economy and handling.
Citroen Berlingo XL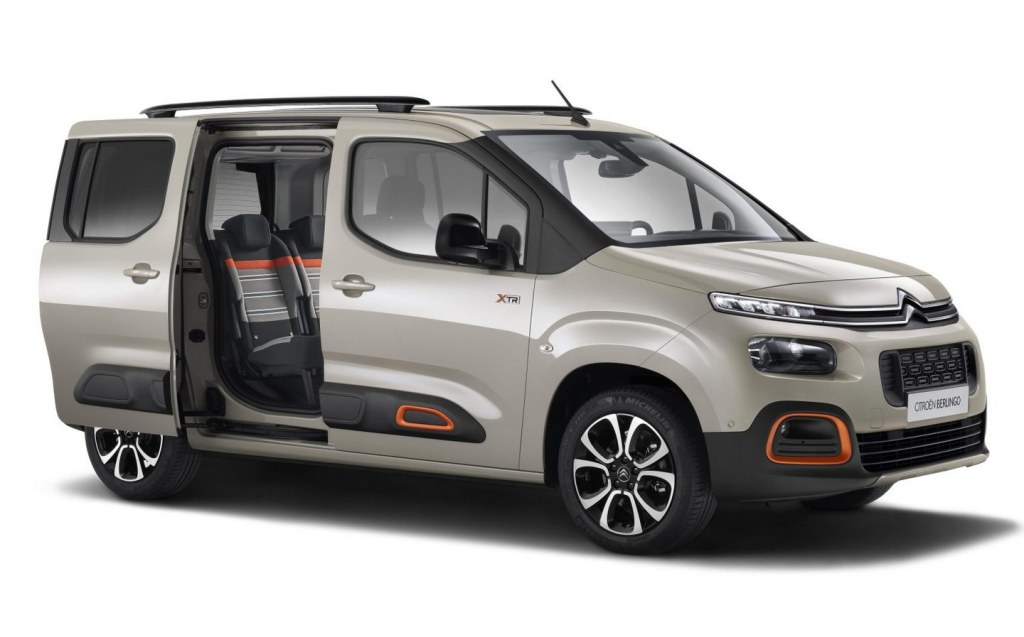 For space on a budget, you could do a lot worse than the van-based Berlingo. It's more car-like to drive than many van MPVs, yet has three proper seats in the second row and decent space for third row passengers, too. There's an electric version as well.
Dacia Jogger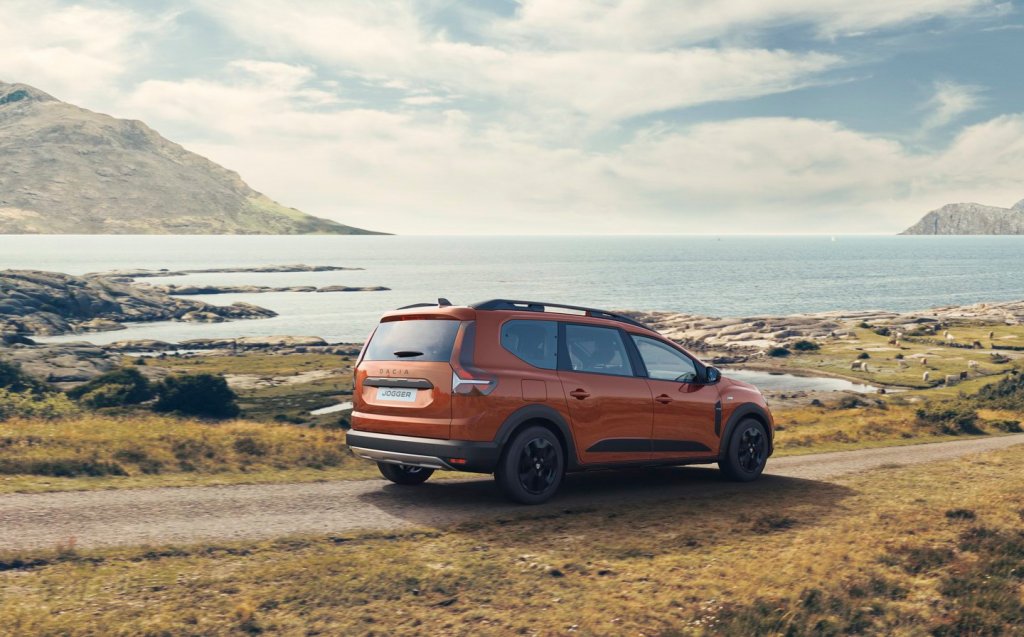 Even cheaper than the Berlingo is the new Jogger, Dacia's seven-seater based on the Sandero. Practical touches include roof rails that can be turned through 90 degrees to make roof bars. You can pre-order it now, with first deliveries in the first half of this year.
Ford S-Max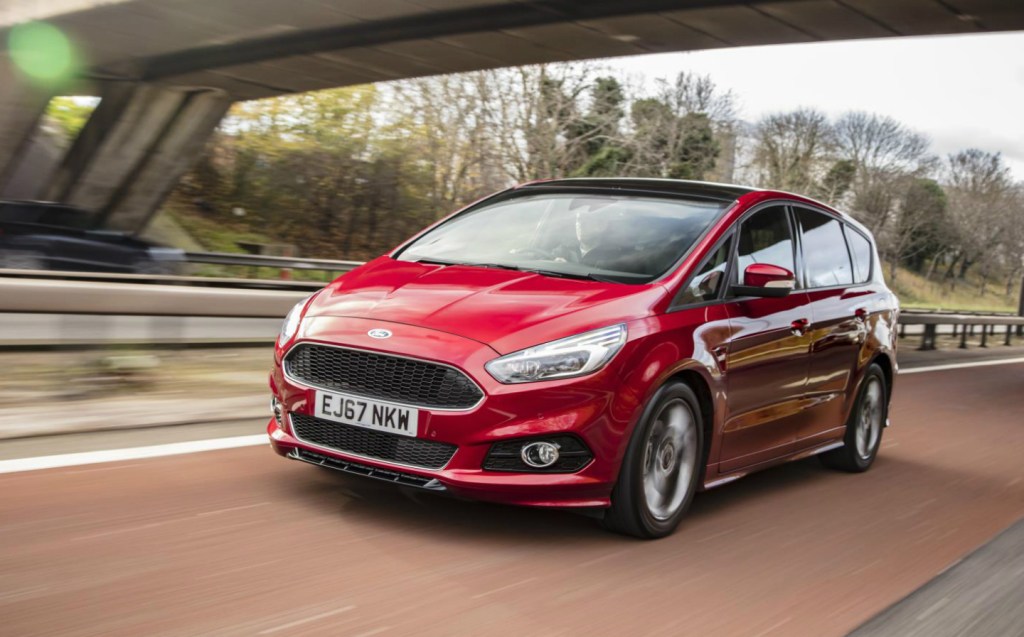 It's an oldie now, but a goodie. The S-Max is still a great seven-seat MPV with plenty of space but also decent handling, and now comes with petrol-electric hybrid power. If you want even more space, the Ford Galaxy is still available, too.
Hyundai Santa Fe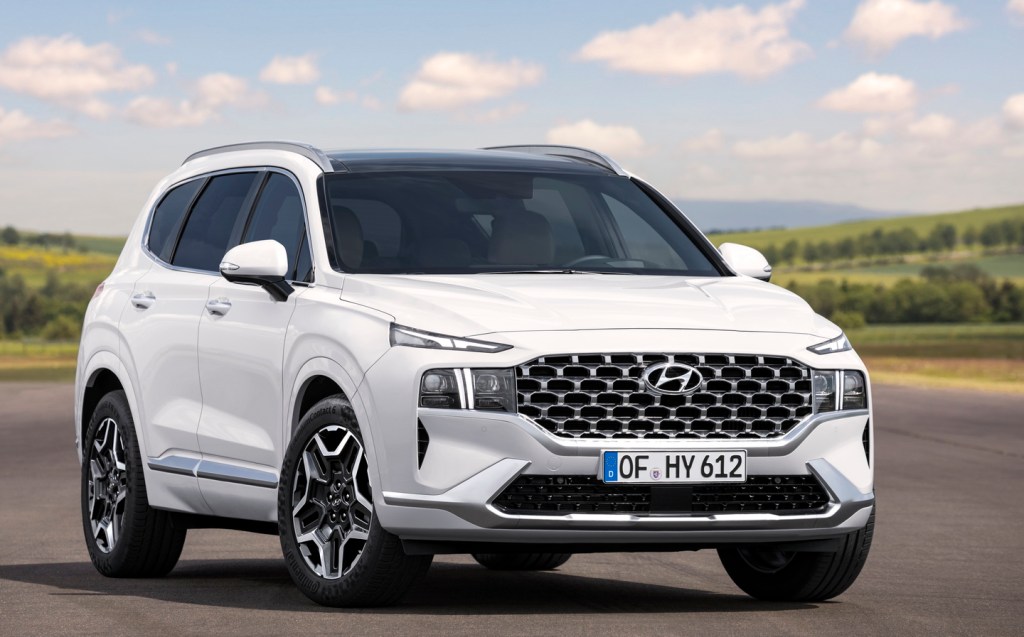 The first of two seven-seat SUVs from Korea, the Santa Fe is a sharp-looking model that has plenty of space inside. The new model, launched last year, comes with petrol-electric hybrid, plug-in or diesel power.
Kia Sorento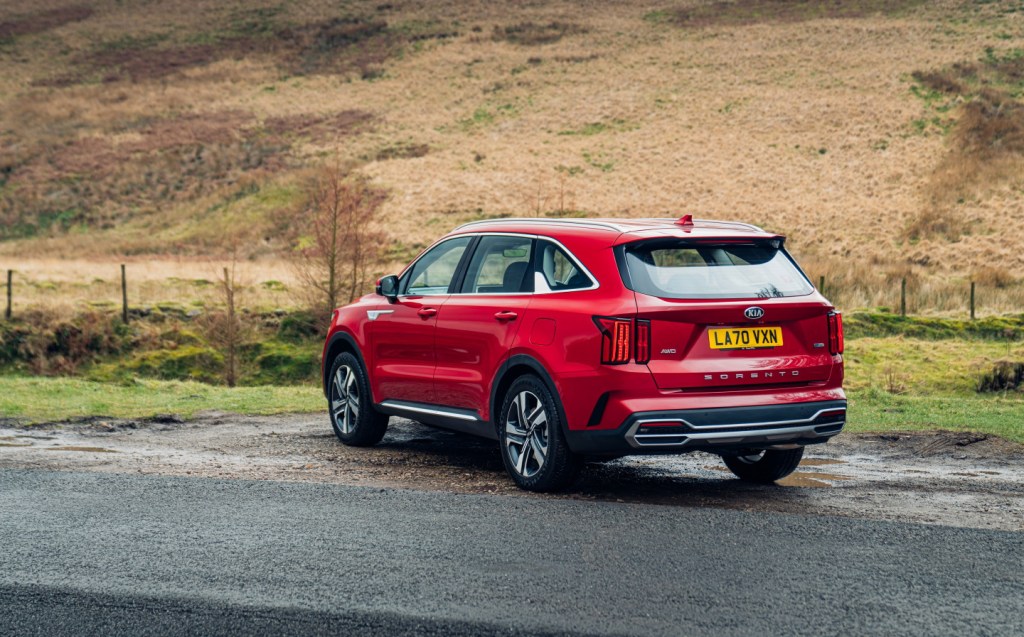 Sister car to the Santa Fe, the new Sorento drapes its platform in a boxier body, but one that's just as smart. There are loads of clever interior touches and we reckoned the plug-in hybrid was a really impressive thing to drive, too.
Skoda Kodiaq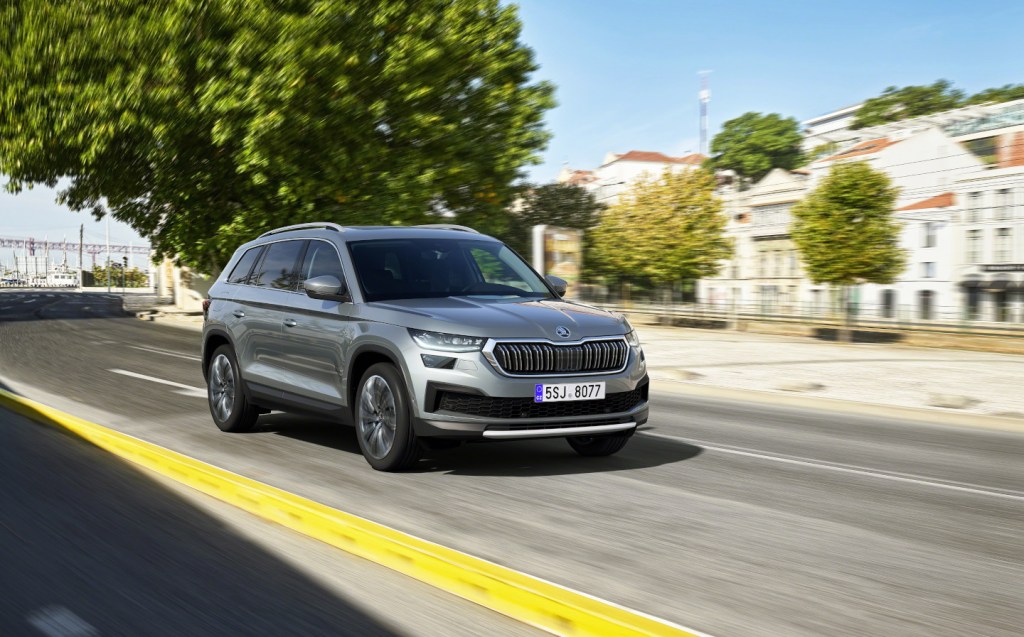 The Skoda delivers plenty of 'simply clever' touches, including lots of storage and umbrellas in the doors. There's even a rapid vRS version, which we found was plenty of fun on track at Silverstone and on ice at the arctic circle. If the Kodiaq isn't to your tastes, then the Seat Tarraco uses the same underpinnings
Volkswagen T7 Multivan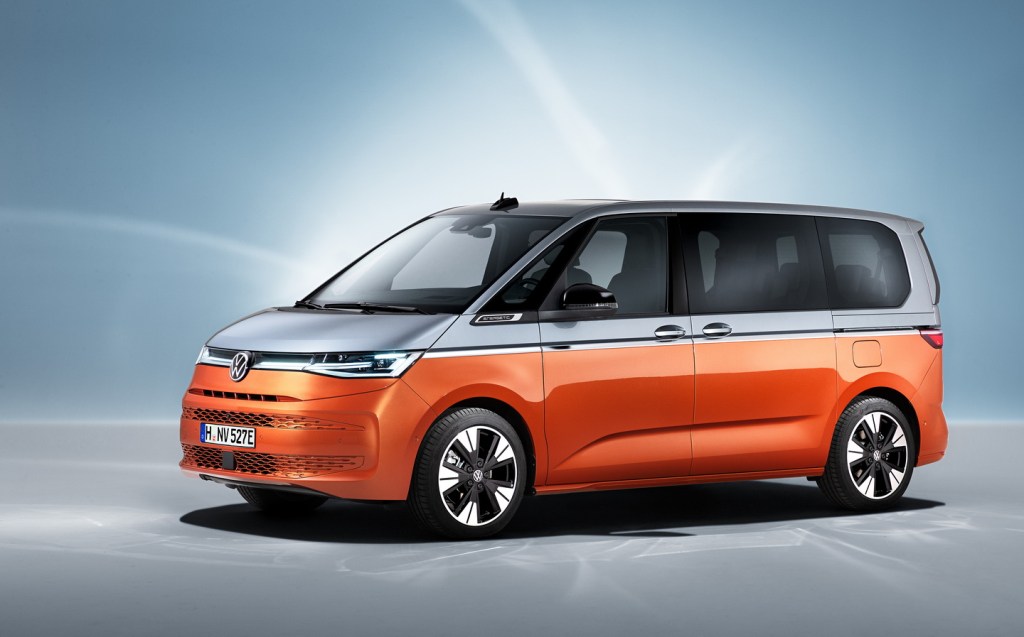 The T7 is the replacement for the VW Caravelle. However, its upmarket cabin packs up to seven seats, with the rear five individual seats arrangable into a variety of configurations. It also gains tech from the VW passenger car range, including the plug-in hybrid drive system from the Passat GTE.
Volvo XC90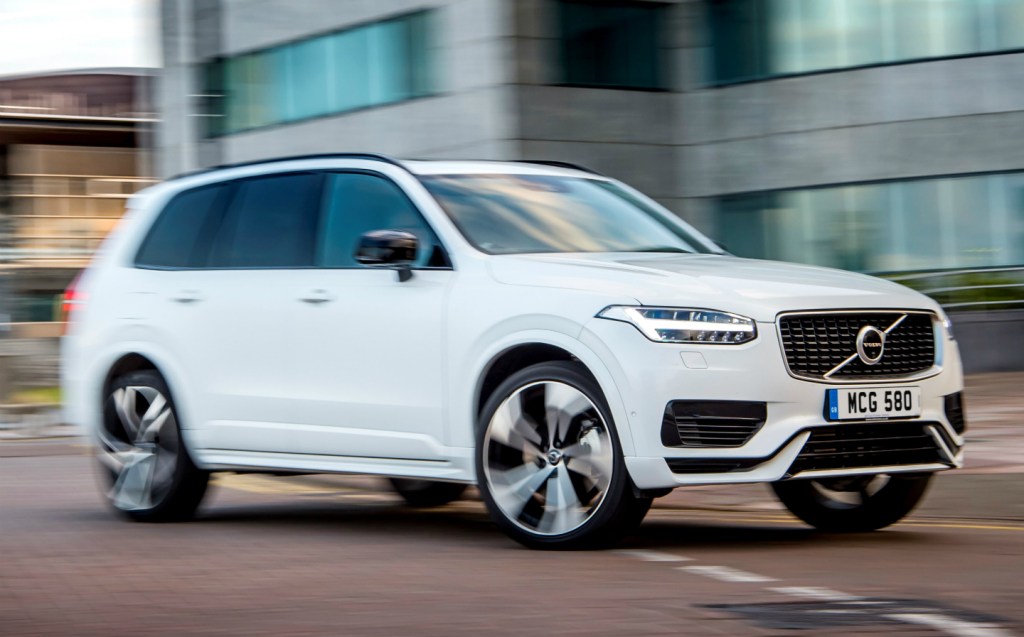 Another long-running seven-seat SUV, the XC90's rearmost seats offer decent space. Even better is that comfort, quality and safety are first-rate wherever you sit, while the plug-in hybrid model is fast yet economical. A very impressive package.
Tweet to @Shane_O_D Follow @Shane_O_D
Related articles
Latest articles