Should I buy a diesel or petrol car?
Diesels are increasingly popular - but are they really cheaper?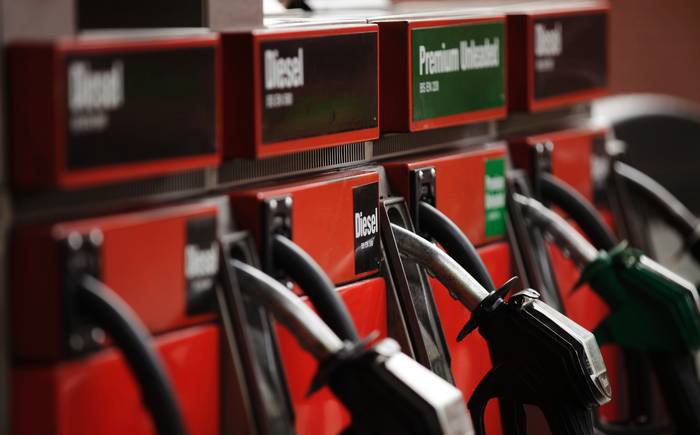 DIESEL CARS are taking an increasing share of the UK market (around half of new-car sales in 2013). Typically returning many more miles to the gallon than petrol cars, and usually in lower road tax bands because of their lower carbon dioxide output, diesels might seem an obvious option for anyone wanting to reduce their motoring costs.
But it's not as simple as that. Here are some things you should know:
Diesel exhaust is more harmful to health
A report in early 2014 from scientist working for Defra, the government's Department for Environment Food & Rural Affairs, found that diesel engines are responsible for most of the pollution that is associated with 29,000 premature deaths a year in Britain.
It says the nitrogen dioxide (NO2) emissions and particulates (tiny toxic particles that pass through the lungs to enter every organ of the body) generated by the typical diesel vehicle have risen steadily over the past 10-15 years, and that both pollutants raise the risk of heart attacks, strokes and asthma attacks.
Diesel engines are responsible for most of the pollution that is associated with 29,000 premature deaths a year in Britain
Separate research into the long-term impacts show that children exposed to diesel particulates have an elevated risk of developing autism and schizophrenia, while older adults may experience accelerated cognitive decline and depression.
Defra said that cleaning up diesels would take so long that it would be better to promote a wholesale switch to petrol. As a result, diesel owners could be hit hard in taxes over the coming years, including additional charges for entering the London Congestion charge zone, or other "low emission zones" proposed for cities throughout the UK.
Diesels are not best suited to short journeys
Servicing costs are not, on modern diesels, much different from petrol cars but bear in mind that the complex fuel injection and emissions control technology in some modern diesels can bring problems. For example, some diesels driven mainly in stop/start traffic are notorious for their particulate filters becoming clogged up.  Regular motorway or flowing A-road cruising, during which the high exhaust temperatures help burn off the particulate "soot", is required.
Some more advanced diesel systems get around this by including an additional chemical that is drip fed into the exhaust to help combustion of the particles at lower temperatures.
The chemical lasts a long time – around 70,000 miles – and is replenished during a service but it will cost extra when this happens – roughly £150 to £200 including fluid and labour, according to the AA.
Diesel cars cost more up front
Diesel fuel is more expensive to buy than petrol, and diesel cars are usually more expensive to buy than their petrol equivalents, especially when new. In the case of the Ford Focus, the cheapest diesel version is about £1,000 more than its petrol-powered sibling.
To go by the manufacturer's official mpg figures and average British pump prices in mid-July 2014, the fuel needed to travel 10,000 miles costs £274 more in the petrol model than in the diesel. That means you'd need to cover nearly 40,000 miles to win back the extra £1,000 you paid for the diesel Focus in the showroom.
A recent study by Which? found that, for those who drive less than 11,000 miles a year, "petrol will almost always be the best choice".
Taxes on diesel cars are likely to increase
In July 2014 Boris Johnson, Mayor of London, announced that a new ultra-low-emission zone would be created in central London from 2020. Owners of most existing diesel cars, and some petrol ones, will have to pay an extra £10 to drive there on top of the standard charge (£11.50 at time of writing).
Other cities are planning similar schemes; Bristol, Birmingham and Leicester have confirmed that they are working on new proposals. Oxford already has a low-emission zone for buses and has said that it will consider expanding regulations to other vehicles.
This time next year, after the May general election, the tax regime for cars is also likely to change, penalising diesel drivers further. In other words, look out for an increase in road tax on diesel cars.
However, London's ULEZ does not come into force until 2020, and diesel cars that meet Euro 6 standards for emissions (many already do, and all new vehicles have to from January next year) will not have to pay. Ministers are being lobbied to raise taxes on diesel, but counter-lobbying against such a move is likely to be just as vociferous (read more on this here).
Resale values should be considered
The desirability of diesel varies hugely with the type of car and has a marked effect on residual values (how much a car costs over time).
Some classes of vehicle lend themselves so strongly to one fuel type that manufacturers do not bother with the other; you won't see many diesel Lamborghinis, for instance.
Equally, buyers of large family cars such as 4x4s and MPVs tend to prefer the diesel variants for their economy and additional torque. Of course, this means their petrol equivalents are less sought after and so far cheaper on the used car market.
You will also need to be careful about buying a diesel car right now, in light of the impending tax changes set out above. Due to the higher government levies, diesel cars are likely to become less desirable in the coming years, reducing their resale values across the board.
---
Whatever car you go for, be sure to read our in-depth car reviews for help with your choices, then search for a used car from one of driving.co.uk's trusted dealers.
---