Video: A closer look at Ferrari's racing car for the road, the extraordinary SF90 XX Stradale
X-treme
The SF90 XX Stradale is the first model from Maranello since the marque achieved its historic outright win at this year's 24 hours of Le Mans — and arguably its most extreme road car ever.
It's a new concept for Ferrari, combining the ultra-exclusive Special Series road cars with the track-only XX track program to create Ferrari's most extreme road-legal car ever.
Some 233hp of the 1,030hp on tap from the F1-derived hybrid powertrain comes from the electric motor, though plenty has been done to the petrol engine to increase performance over the regular SF90, and the result is 0-62mph in just 2.3 seconds.
But the XX version is all about lap times rather than acceleration or top speed, with significant bodywork updates to help it grip the track. The aggressive look includes dual S ducts that channel hot air up and away from the car, while underneath the floor has been smoothed out to improve ground effect.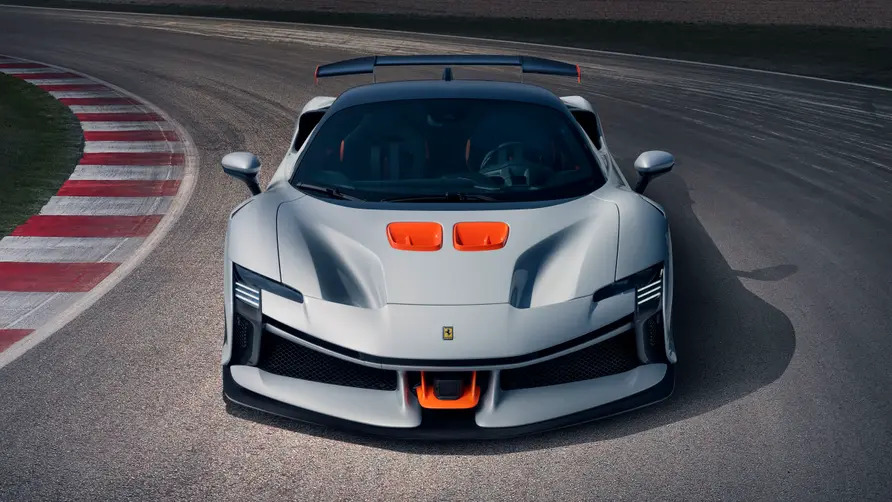 And most obviously, round the back is the first fixed wing on a Ferrari since the F50, and before that the legendary F40. It's needed for the downforce but also acts as a statement of intent. There's no doubting what the SF90 XX Stradale is all about.
Inside there are all-new seats — the lightest-ever from Ferrari and a 10kg saving over the SF90, which doesn't sound like a huge amount but shaving any extra weight off a trim, extreme model such as this is welcome. The total dry weight of the SF90 XX is quoted at 1,660kg.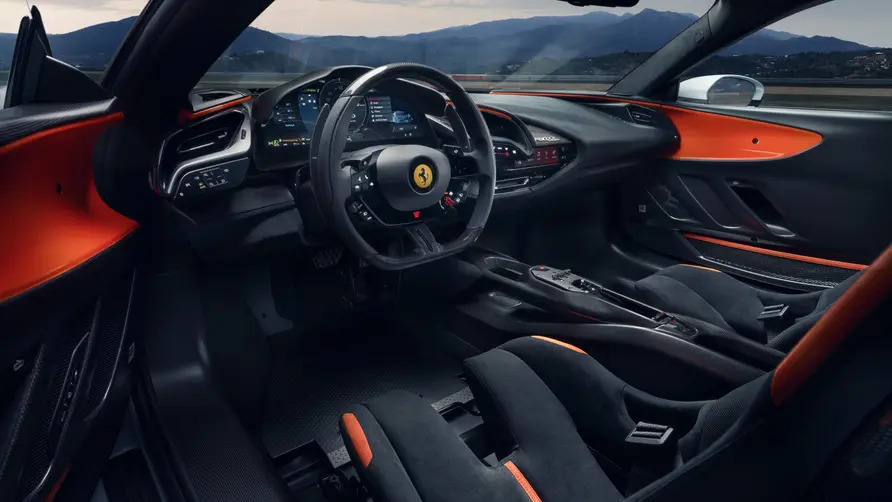 The rest of the interior is very similar except for a new boost level feature, which can be set to 30 increments of extra power when you need it. It's a "token you can spend" as you make your way around the track, Raffaele de Simone, Ferrari's chief test driver told me.
There'll be 799 Ferrari SF90 XX Stradale coupés made, priced at €770,000 (£658,000), plus 5999 convertible Spider versions, costing €850,000 (£726,000).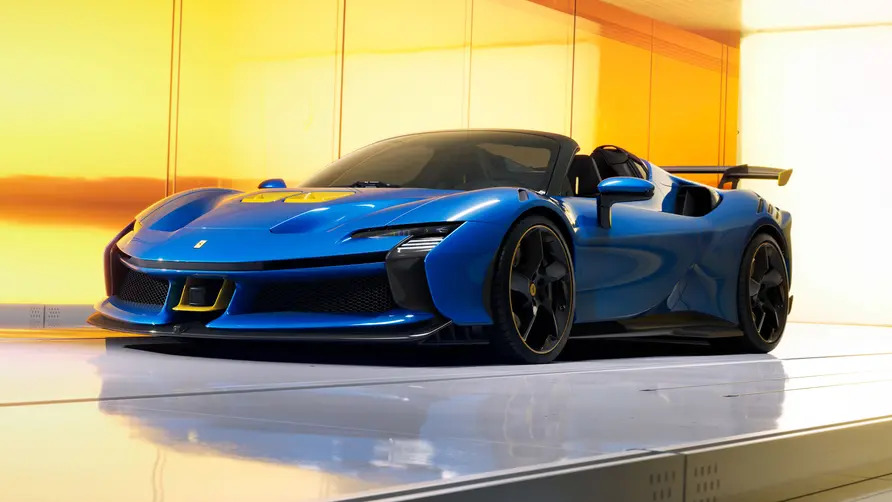 Ferrari really seems to running on a high at the moment, especially after that Le Mans win, and this extreme latest model gives mere mortals the closest chance yet to feel Ferrari's extraordinary racecar pedigree in road-legal form.
Related articles
Latest articles