Lamborghini Aventador SVJ takes Nürburgring Nordschleife lap record
Only non-road legal cars have gone faster
LAMBORGHINI has reclaimed the production car lap record at the Nürburgring, courtesy of a stonking time set in its Aventador SVJ flagship supercar.
Wrestled along the track by the Lamborghini test driver Marco Mapelli, the track-focused Lamborghini Aventador SVJ managed to set a time of 6 minutes and 44.97 seconds — less than three seconds faster than the time set in a Porsche 911 GT2 RS last year.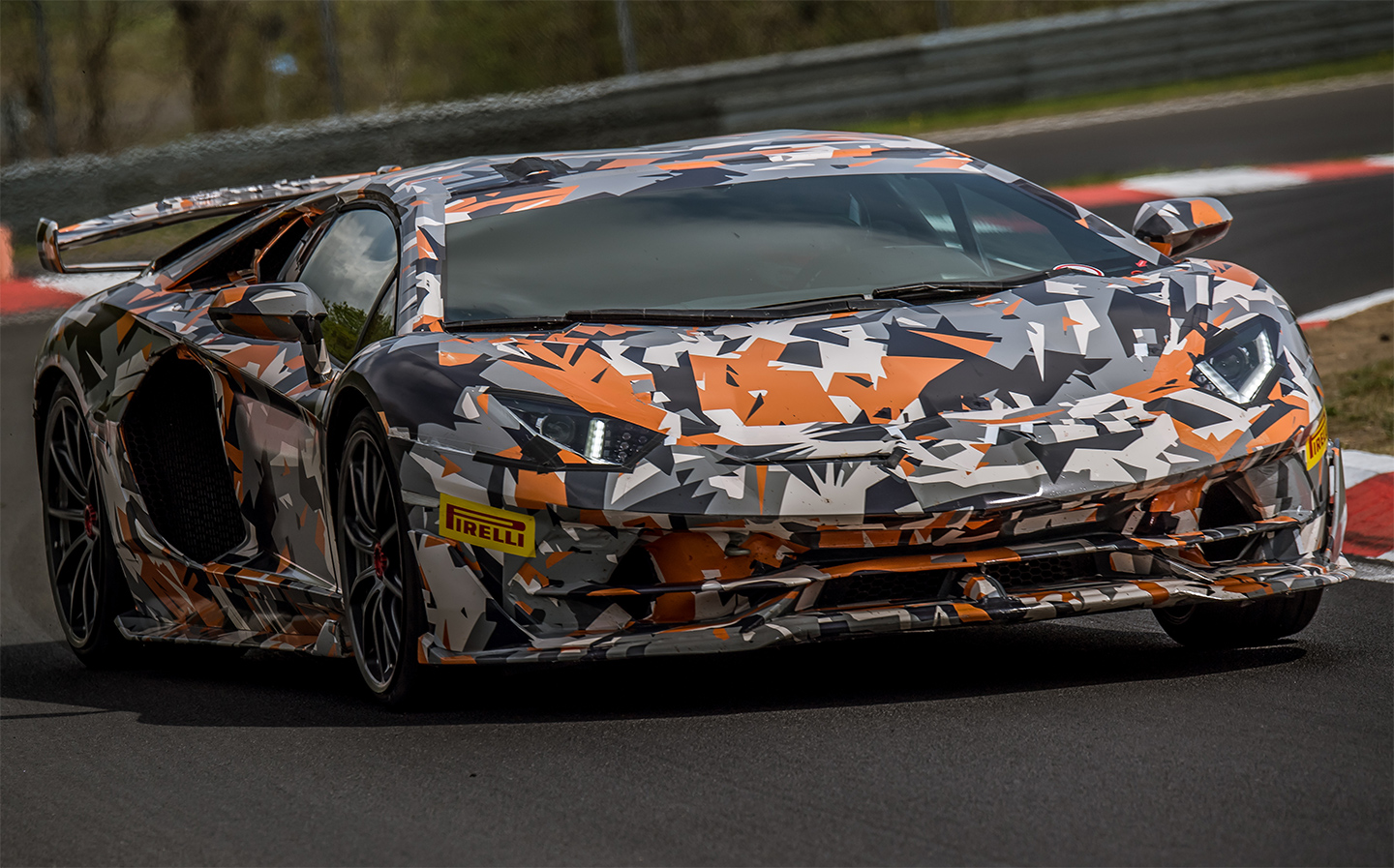 Details about the specification of the Aventador SVJ haven't been published but it will have been a development of the already incredibly rapid Aventador SV, which managed to set a time of 6 minutes 59.73 seconds when it was hustled around the Nordschleife in 2015.
The smaller Lamborghini Huracan Performante then oh-so-briefly set the Nürburgring production car record at the end of 2016 (although they announced it at the start of 2017), with its 6 minutes 52.02 seconds run, before the Porsche took the honours.
The only technical tidbit the Italian carmaker has disclosed about the Aventador SVJ is the car's power-to-weight ratio of 1.98kg per horsepower, which equates to 498bhp per tonne. By contrast, the 'regular' Aventador SV has a power-to-weight ratio in the region of 485bhp per tonne.
Commentators speculate that figure could have been reached by installing the 759bhp 6.5-litre V12 from the limited-run, Aventador-derived Centenario supercar, in conjunction with shaving another 25kg off the Lamborghini Aventador SV's 1,525kg dry weight.
Tweet to @J_S_Allen Follow @J_S_Allen
Video: Ride onboard as Porsche 911 GT3 RS sets third-fastest Nürburgring lap time
Happy 100th birthday: here's your new Lamborghini Centenario roadster supercar