Car of the week: Porsche 911 Carrera 4S coupé
A raspberry blown at purists
---
Published 12 October 2015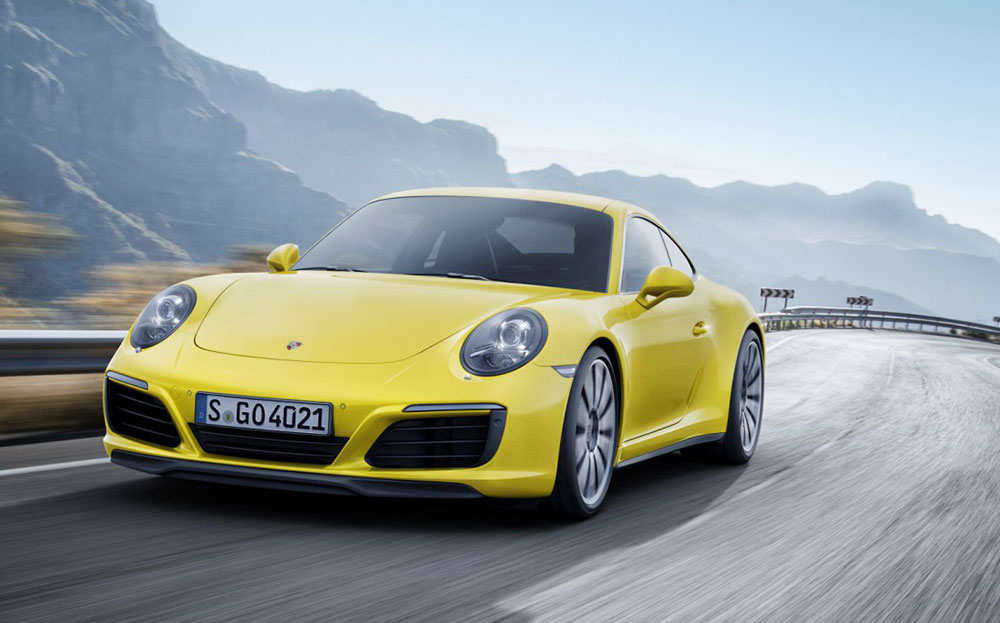 THERE WAS a time when owning a Porsche 911 Turbo was the ultimate badge of honour among fans of the marque. It was a handful to drive; the faint-hearted were steered towards lesser Porsches. Steve McQueen owned a Turbo and had a switch fitted to dim the brake lights and the one over the registration plate if he needed to outrun the LAPD on Mulholland Drive. His love affair with the 911 is celebrated in a new documentary — see pages 6-7.
Now, in a move that will arguably merge the sheep and the goats, all 911 variants will be turbos. Porsche is ending production of the naturally aspirated engine and replacing it with a twin-turbocharged 3-litre flat-six unit.
The four-wheel-drive 911 Carrera 4S is the latest model to receive the new engine and tweaked body style, already seen on the standard, rear-wheel-drive 911 Carrera. Porsche says the new engine develops 414bhp, blasting the car from a standstill to 62mph in 3.8 seconds. To put that into context, McQueen's Turbo would have taken 5.5 seconds.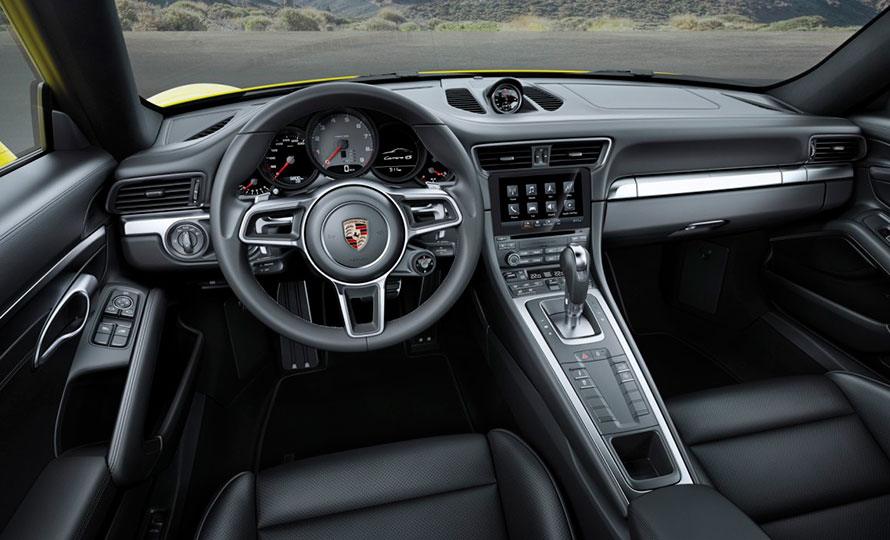 For those confused by Porsche's nomenclature and hierarchy of 911s, let us explain: the Carrera 4S is the fastest version of the recently overhauled 911 range. It is not as fast as the Turbo; a tweaked version of that is scheduled to be launched next year.
The four-wheel-drive Carrera 4S costs about £5,000 more than the two-wheel-drive Carrera S. Porsche aficionados will be able to spot the difference straight away — it comes with flared rear wheelarches (44mm wider).
Beneath those arches is the latest rear-wheel steering system, borrowed from the racy GT3. Porsche says it promotes both agility and stability at high speeds but — when the pedal can't be pressed to the metal on a racetrack — makes the car easier to park by letting it turn more tightly.
Another practical touch is the option of a hydraulic lift system,which raises the nose of the car at the touch of a button and saves the bodywork from scraping on speed humps.
This revamped version is on sale now, priced from £90,843 for the 4S version in the coupé body style. A convertible version is £99,684.
Porsche 911 Carrera 4S coupé specifications
PRICE £90,843
ENGINE 2981cc, 6 cylinders, twin turbo
POWER 414bhp @ 6500rpm
TORQUE 368 Ib ft @ 5000rpm
ACCELERATION 0-62mph: 3.8sec (with PDK Sport Plus package)
TOP SPEED 188mph
FUEL 31.7mpg
CO2 180g/km
RELEASE DATE On sale now
---
Search the used Porsche 911s for sale on driving.co.uk
---