Yours for £2.5m: The world's most expensive cars
The squeals only squillionaires hear
---
Published 15 December 2014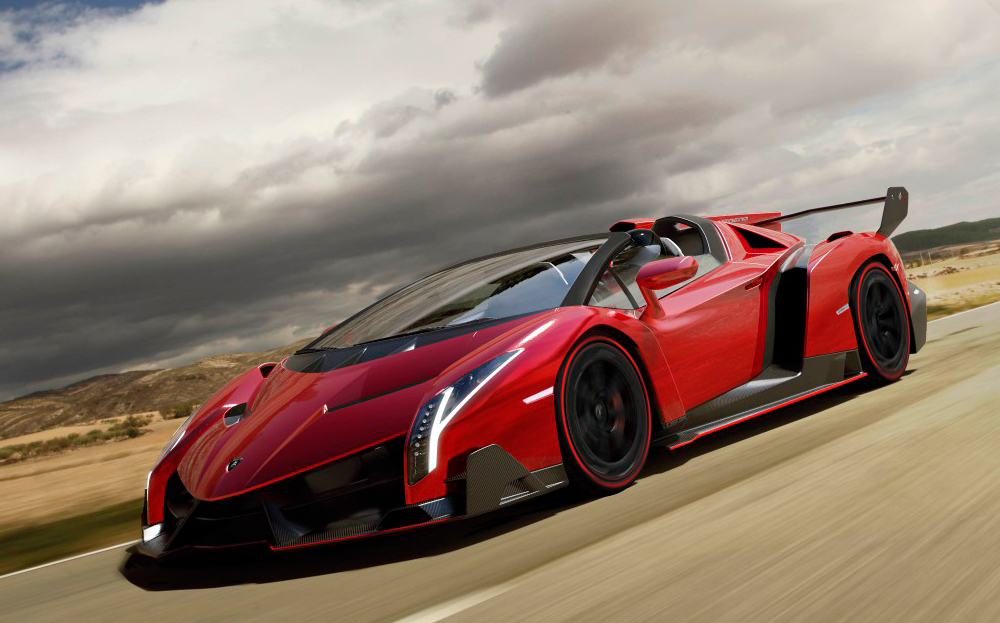 WHAT IS an oligarch to do when a Mercedes is too mundane and a Porsche too predictable? A new generation of status-obsessed billionaires is driving up the price of the world's most expensive cars. Ferrari has just announced the delivery of the first £1.97m Sergio, a masterpiece in metal, to its owner. Its arch-rival, Lamborghini, has sold out of its beautiful Veneno, even though it cost £2.5m.
---
Search for and buy your next car on driving.co.uk
---
With the number of billionaires growing rapidly — more than 2,300 of them worldwide, according to this year's Wealth-X and UBS Billionaire Census — car makers are responding to the desires of the super-rich with bespoke, limited-edition cars offering sublime levels of luxury or outrageous performance.
Diamond-encrusted headlamps, gold-stitched interiors, coaching with Formula One drivers and tailor-made events where billionaires can rub shoulders and burn rubber together are some of the perks on offer to those who wouldn't flinch at signing a blank cheque.
The price seems to matter less than exclusivity. Production runs are typically limited to single figures. A sort of gentlemanly arms race between owners is taking bling and brawn to another level altogether. To keep pace, a new generation of upstart supercar makers, including Koenigsegg, Pagani and W Motors, is closing in on the likes of Aston Martin and Bugatti.
Driving was impertinent enough to ask how much they cost, and when we couldn't pin down a manufacturer we took soundings from supercar dealers.
Hypercar prices are often kept secret. "If you have to ask, you can't afford it," says the adage and that was never so true as here. Usually, they are built to the requirements of individual owners, which makes the concept of a showroom price irrelevant. A diamond inlay around the vanity mirror? That'll be £200,000.
Driving was impertinent enough to ask how much they cost, and when we couldn't pin down a manufacturer we took soundings from supercar dealers.
Rules for inclusion in our list of the top 10 most expensive production cars were simple: more than one had to have been made and some or all the production run had to have been delivered to customers. There are, of course, other one-of-a-kind cars available for those with even deeper pockets, but that's another story.
1 Lamborghini Veneno and Veneno roadster,
£2.5m and £2.68m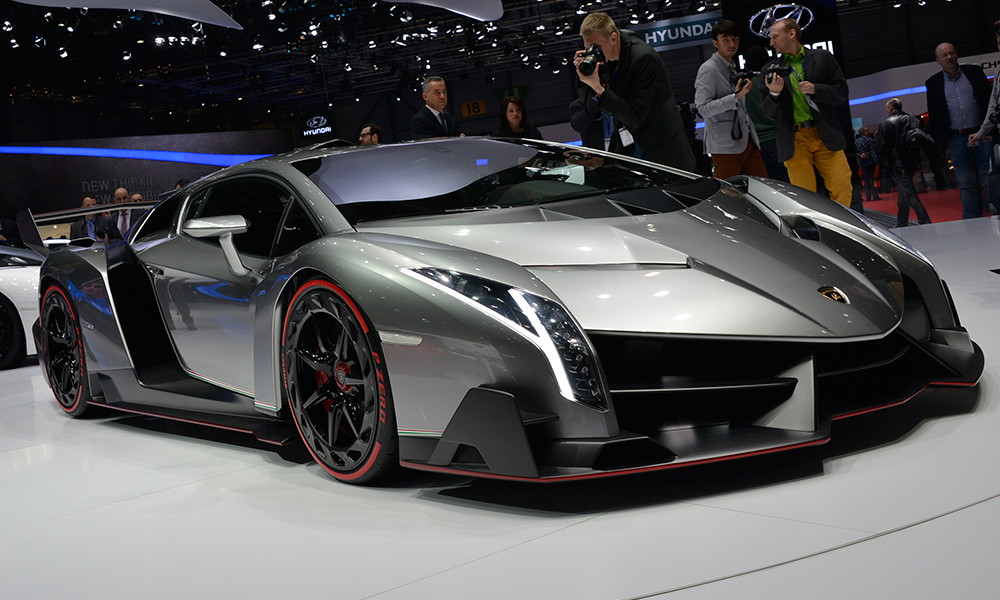 In 2013, a whisper went around the mansions lining the shores of Lake Geneva. Lamborghini had revealed a car at the local motor show that was so deserving of attention that chauffeurs were recalled from their spring break. With Swiss bank chequebooks at the ready, the who's who of Geneva were ushered past the VIP velvet rope and onto the Lamborghini stand, where — just for once — they were left speechless. Here was a car they couldn't afford.
Just three Venenos were made and each cost around £2.5m before taxes. They were designed for oil sheikhs, oligarchs and tech billionaires. Mere property developers didn't get a look in. And the cars sold out in a matter of minutes.
Such was the demand, Lamborghini decided to triple production of the roadster version. In 2014 the company announced that nine would be made, each costing a cool £2.68m. It was launched on the flight deck of an Italian aircraft carrier — where else? — which was strategically moored in Abu Dhabi, home to some of Lamborghini's best customers. All the roadsters sold immediately.
What did buyers get? Well, just look at the thing; with more carbon wings than a Eurofighter Typhoon it seems ready to launch into the skies. There is a 6.5-litre V12 engine with 740bhp and the top speed is 221mph. That's the claim, at least— only the handful of owners will truly know the answer to: "What'll she do, mister?"
2 Lykan HyperSport, £2.17m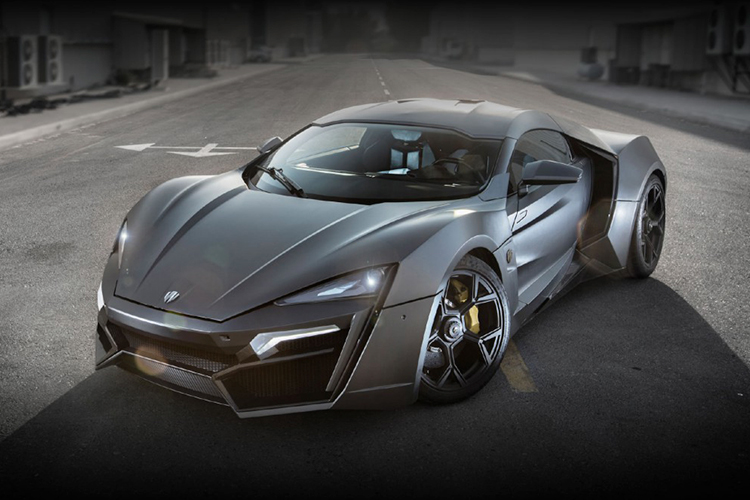 When you are an unknown car company looking to get your hypercar registered on the radar of the world's richest drivers, what do you do? Parade it around Monaco, of course, where the streets are paved with gold and the underground car parks are jam-packed with your everyday Ferraris and Porsches.
It was a trick pulled off by W Motors, a Dubai start-up. Earlier this year the first of its Lykan HyperSport models roared around the harbour at Monaco and powered through the tunnel that has seen countless Formula One drivers dice wheel to wheel. By the time it had parked in Casino Square and the Gucci-coated chihuahuas had stopped shaking, W Motors had the attention of Monaco's residents, not to mention car collectors across the world.
Only seven Lykan HyperSports will be built. Why so few? Perhaps because finding enough diamonds to set into the headlamp clusters (yes, really), buying the gold thread used for stitching the interior's leather trim and placing an order for seven Cyrus Klepcys watches — one for each owner — is a tall order for the world's richest car companies, let alone a newbie.
The Lykan HyperSport uses a twin turbo, flat-six-cylinder engine that is built by RUF, the German sports car tuner. With its 740bhp, there's every reason to believe that the car is capable of accelerating from 0-62mph in 2.8 seconds — and even if there are technical hiccups, you can always call on W Motors' team of flying doctors, available any time, anywhere — assuming they can land the private jet nearby.
3 McLaren P1 GTR, £1.98m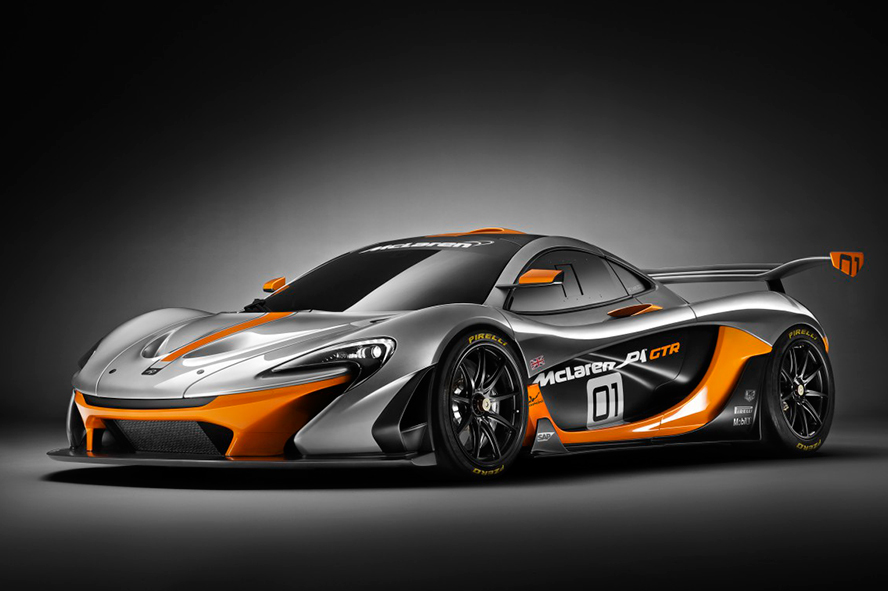 Speed freaks with money to burn can buy a McLaren P1 GTR, but the British company won't let them drive it on the road — even though it will have cost owners nearly £2m. In the company's eyes, handing over the keys and a set of registration plates would be like letting someone loose on the high street in one of its Formula One racing machines.
Instead, it welcomes select customers — who must already own a standard £866,000 P1 — to a special club. The inspiration for the club is McLaren's Formula One team, and Chris Goodwin, McLaren's chief test driver, says membership is the closest experience to being Jenson Button or Lewis Hamilton. McLaren builds the car around the driver's dimensions, puts them through fitness training, coaches them on the track and pairs them with the same engineers who have developed grand prix-winning McLarens.
In fact, it takes care of everything. Every P1 GTR is maintained by McLaren at its HQ in Woking, Surrey, and flown to events arranged for all GTR drivers, before being packed away again and flown home for further inspection. All an owner has to do is arrive and drive. Given the breathtaking speed of the car — which features a twin-turbo V8 engine and electrically powered motor to produce the grand sum of 986bhp — that's not as easy as it sounds.
4 Ferrari Sergio, £1.97m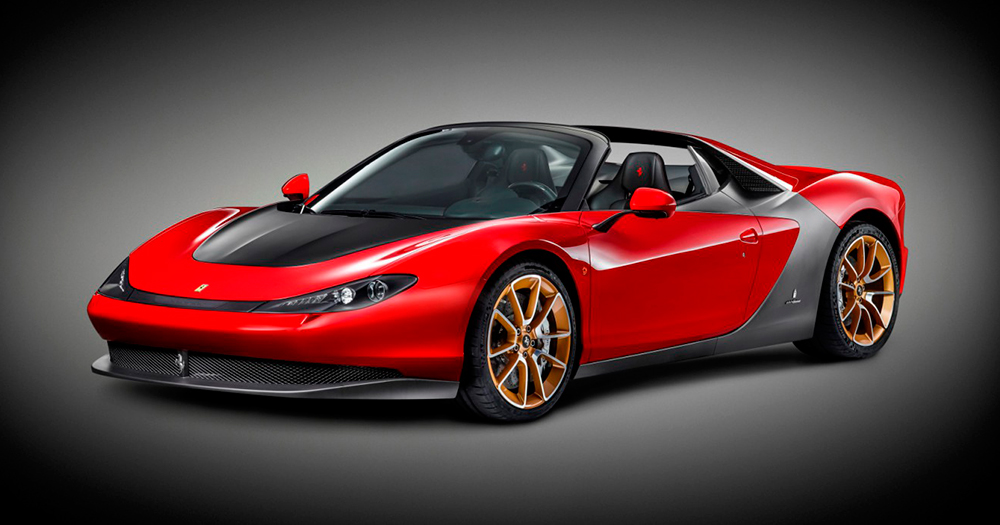 Ever since the Swinging Sixties, Ferrari's Maranello factory has welcomed royalty, pop idols, entrepreneurs and the Hollywood set and persuaded them to part with vast sums of money for a car that is less about A to B and more about Look At Me.
Its most recent ego massage is the Ferrari Sergio. Just six are being made and despite the car being revealed only last week, guess what — they have already been sold. The attraction for collectors is not only the rarity, or the fact the roadster uses the screaming, highly tuned V8 engine from the Ferrari 458 Speciale; it has been designed in partnership with Pininfarina, the Italian styling house that has created some of the most beautiful Ferraris since they joined forces in 1951.
Sergio Pininfarina, who died in 2012, was the company founder's son and the man who nurtured what is, arguably, one of the most successful and enduring artistic relationships in the world. The six buyers will be able to choose how their Ferrari Sergio is trimmed and painted by the craftsmen at Pininfarina.
5 Ferrari FXX K, £1.97m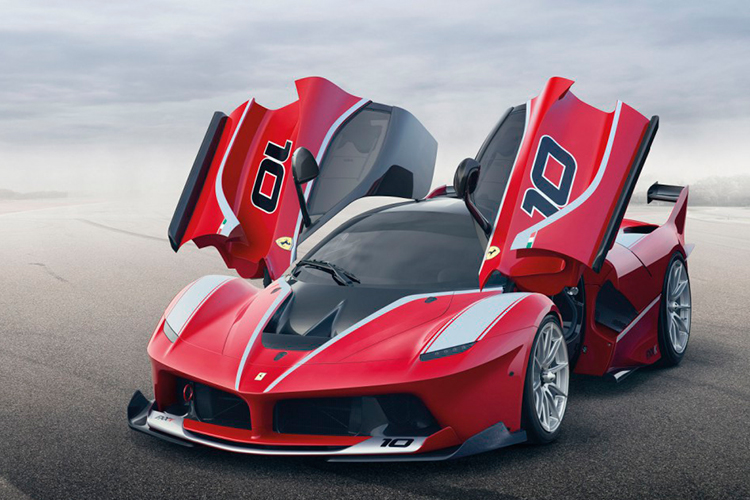 If the Ferrari FXX K and McLaren P1 GTR were people, they'd be high society types whose eyes would meet across the ballroom and heads would give just the slightest nod in acknowledgment. By the end of the evening, fuelled on Krug champagne and caviar, they'd be brawling outside on the terraces — to the great amusement of onlookers.
We've seen them square up, wing mirror to wing mirror, before. The two hypercars follow in the tyre tracks of illustrious machines such as the Ferrari F40 and the McLaren F1. Today, there's little to separate the V12 FXX K and V8 P1 GTR; the Ferrari is cheaper, by the price of a swimming pool, but that's about it. They are both said to be stupendously fast, buying one is on an invitation-only basis and the manufacturer cares for and transports the car around the world, taking it to exclusive driving events on behalf of its owner.
This may sound like an expensive way to rent a car, but it's the latest craze among billionaires, designed to give a taste of the Formula One high life.
The Ferrari has more power than the McLaren, with a total of 1,035bhp, and uses all manner of active aerodynamic aids and electronic trickery to make it as breathtakingly fast around corners as it is in a straight line. That probably gives it the edge over its British rival (we'll let you know once we've had a go). But it's owning a set of "Official Ferrari Test Driver" overalls that probably gives buyers the greatest satisfaction.
6 Bugatti Veyron Super Sport, £1.7m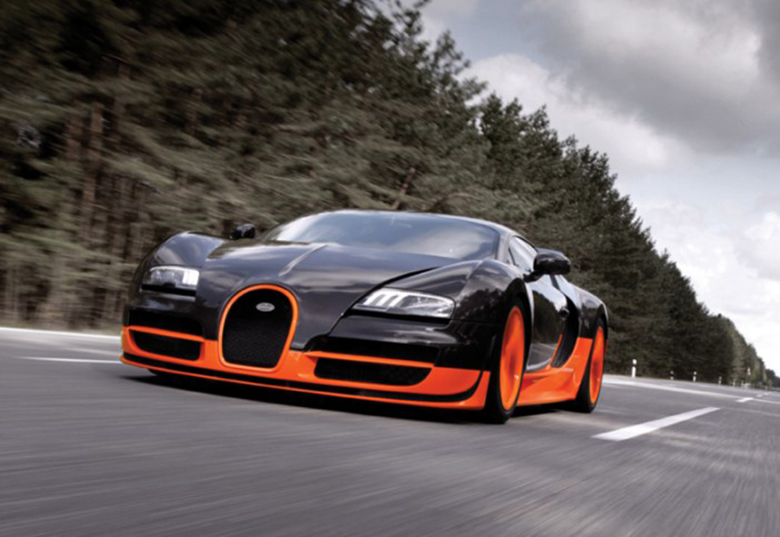 Why? Because, clearly, the Bugatti Veyron — one of the world's fastest, most powerful cars — just isn't enough . . . is it? The Super Sport has 1,200bhp and the top speed had to be restricted to 258mph, for fear the tyres would melt. Fill it with fuel, floor the throttle and eight minutes later, the tank will be empty again. How impractical.
7 Ferrari F60 America, £1.56m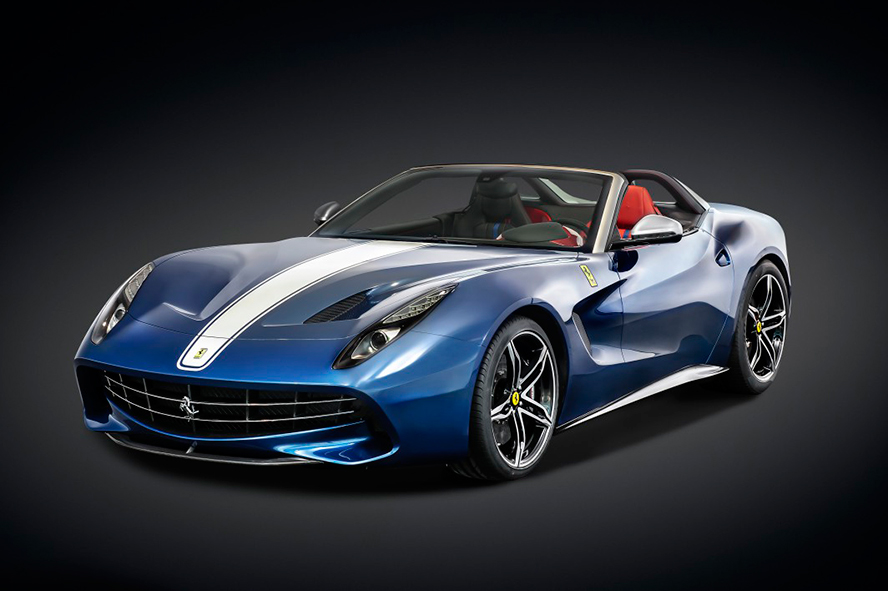 You're a Hollywood mogul and want another set of wheels. You could buy a Ferrari F12, the flagship in the Italian sports car maker's range of highly strung stallions. However, there is a small risk your neighbour might have one. Can you imagine the shame? Rather than risk the embarrassment of driving the same £238,938 status symbol, you buy an F60 America for £1.56m. Limited to just 10, and intended for the US market, it uses a 6.3-litre V12 engine and there's no roof — so after everyone's heard it coming down Rodeo Drive they'll get a good look at the driver.
8 Koenigsegg One:1, £1.27m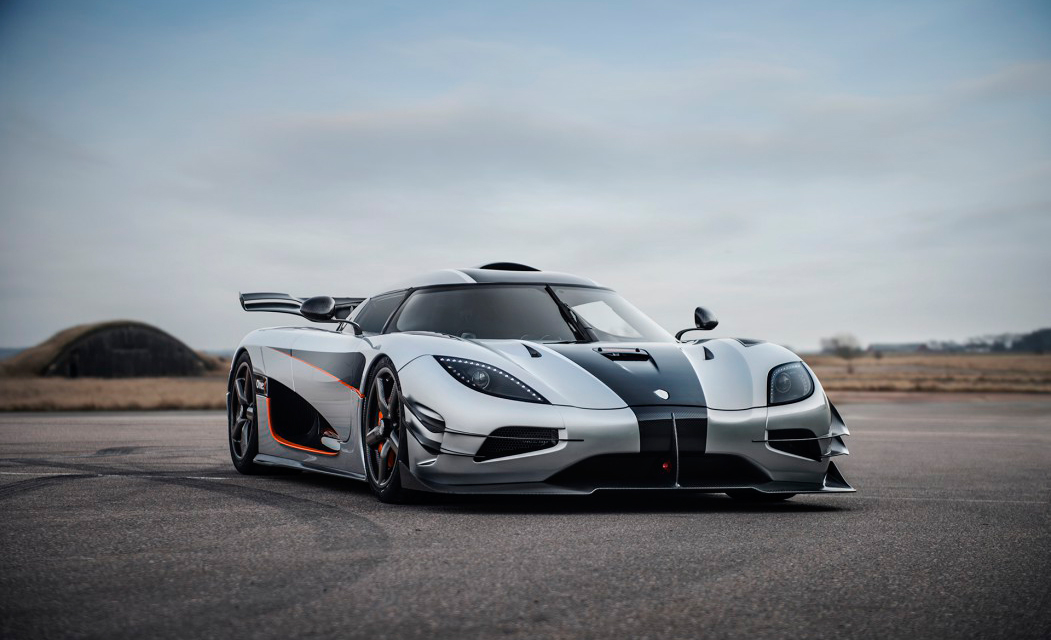 The name suggests there will be just the one, but in the spirit of charity and feeding the desires of those who crave what is claimed to be the fastest car in the world, Sweden's Koenigsegg will build six. The name alludes to its power-to-weight ratio: it is claimed to have 1,341bhp, and weighs 1,360kg (with half a tank of fuel), giving it as near as dammit a 1:1 ratio. Will that make it fast? Heck, yes. How fast? The company isn't saying just yet.
9 Aston Martin One-77, £1.2m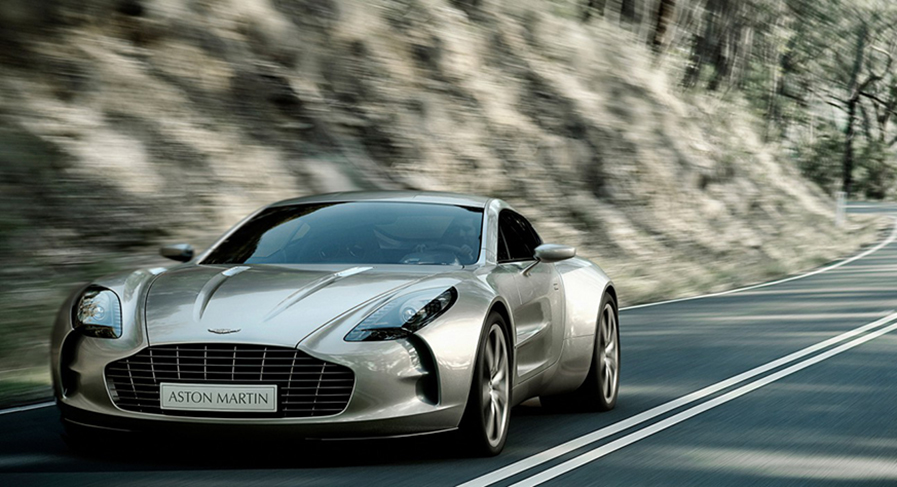 Strangely, the most expensive Aston Martin to feature in the company's glossy brochures wasn't the rarest; that was the the DB4GT Zagato of which only 19 were made. After the first One-77 was revealed on the shores of Lake Como, a further 76 were built. At the time (2009), the £1.2m price was considered eye-watering but it didn't deter wealthy buyers, and the last car rolled off the production line in 2012. They were treated to a 7.3-litre, 220mph supercar — as well as the chance to buy an Aston Martin Cygnet city car in matching colours and trim. Which one to use for the supermarket run? Decisions, decisions.
10 Pagani Huayra, £1.02m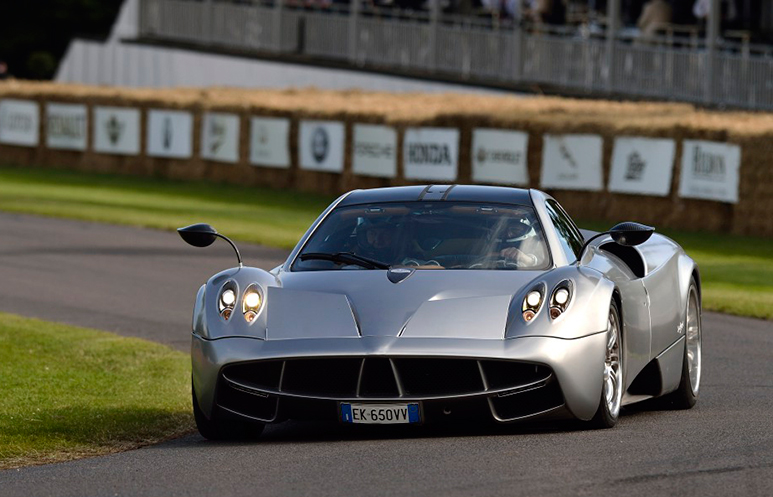 Slowly but surely, Pagani has been creeping up on the establishment of Aston Martin, Ferrari and Lamborghini. The Italian maker's cars feel like the work of an artisan and since its launch in early 2011, the Huayra has nudged up in price to just over £1m. It uses a 720bhp twin-turbo V12 engine made by AMG, but for most owners the appeal of owning the Pagani will be in adding another exotic name to their carefully chosen collection of supercars.
---
Search for and buy your next car on driving.co.uk
---