Video: Sideways in a Rolls-Royce Wraith with TaxtheRich
How to drift a £226,000 ultra-luxury car
---
Published 01 October 2014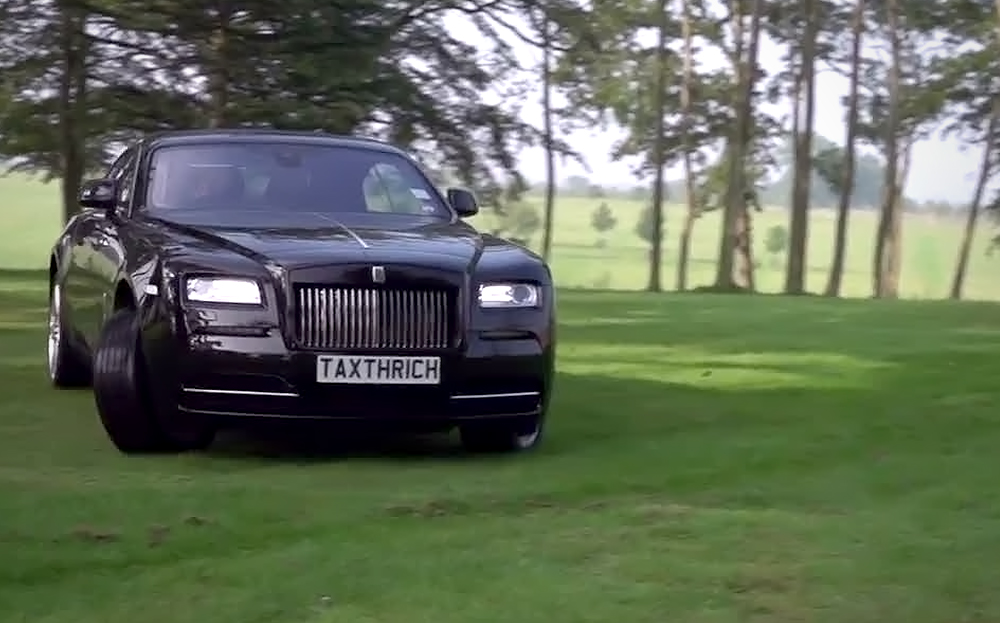 IF ROLLS-ROYCE ever wanted to demonstrate the gung-ho qualities of its new Wraith, it must be cock-a-hoop about this new video from TaxTheRich.
The anonymous YouTubers, who specialise in taking the world's most coveted cars out of their comfort zone, have got their hoonish hands on an example of the £230,000 coupé.
Leaving decorum at the door they proceed to take a tour of their fine, country estate, replete with orangery, orchard and ornamental garden, in a style that would makes Jeeves shudder.
The best bit? What must be the powerslide to end all powerslides as the 624bhp leviathan roars sideways across a particularly ravishing, sun-bleached meadow. Pimm's, anyone?
---
Don't know your BHPs from your MPVs? Click to take a look at our car jargon buster
Search for and buy your next car on driving.co.uk
---