Video: Nissan rolls Note down a hill ... in world's biggest zorb
This is how Nissan rolls
---
Published 27 October 2014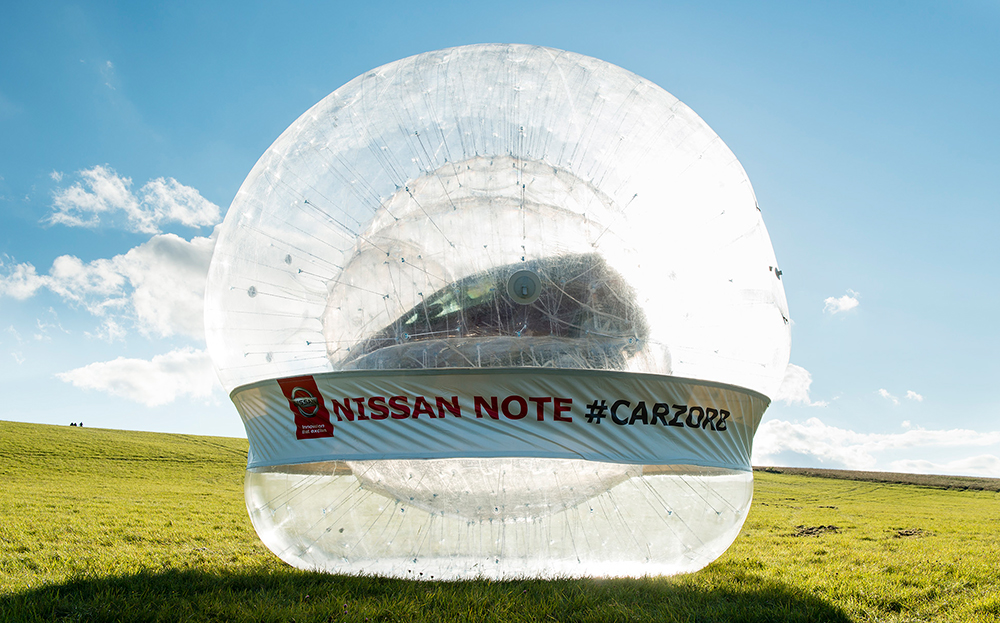 OFFICIALLY, THIS stunt is designed to promote the Nissan Note's Safety Shield technology, but creating the world's largest Zorb – big enough to house the supermini – and sending it rolling down a hill is surely the result of a drunken bet at the marketing department's summer party.
---
Search for and buy a Nissan Note on driving.co.uk
---
Whatever, the huge CarZorb is an impressive sight. Weighing more than a ton (before you put the car in) and 20ft in diameter, it took two months to build and was tested at a military training base in Britain.
Nissan told Driving that it had no plans to bring the CarZorb to car festivals and other events, but we think it would be a great addition to the Goodwood Festival of Speed. Just don't expect passenger rides.
The second-generation Note, which is celebrating its first anniversary (read our in depth review here), includes, in top Tekna spec, the Safety Shield pack with 360-degree Around View Monitor camera system. The system combines lane departure warning, blind spot warning and moving object detection to help drivers avoid accidents.