Video: Meet the man who is the world's biggest DeLorean fan
"Roads? Where we're going, we don't need roads"
---
Published 15 December 2014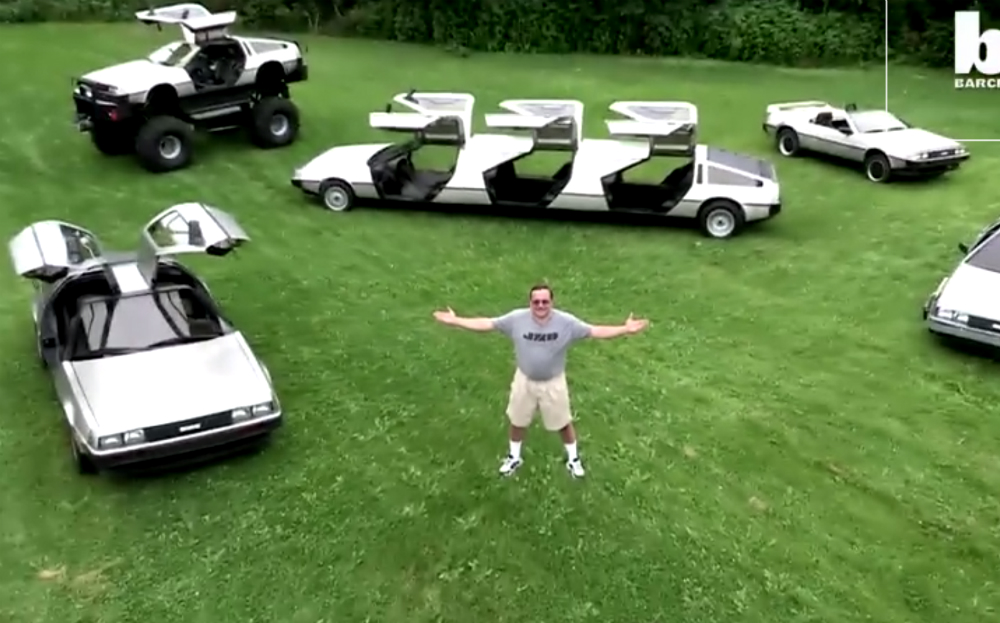 JOHN DELOREAN may have made plenty of enemies during his colourful lifetime, including the British, American and Swiss governments and the international accountancy firm Arthur Andersen, but his DeLorean sports car, the DMC-12, found millions of admirers around the world – and none can claim to be a bigger fan than Rich Weissensel.
The DeLorean is one of the most recognisable sports cars on the road, thanks to its stainless steel panels and gullwing doors, not to mention a starring role in the Back to the Future film series. But that hasn't stopped Weissensel, a 50-year-old software engineer from Chicago, transforming them into attention-grabbing monster trucks, limousines and even a hovercraft.
---
Search for and buy your next car on driving.co.uk
---
Before classic car fans dash off an email to complain of cultural vandalism, the DeLorean super-fan claims he converts only cars that have been damaged or discarded and would otherwise be used for spare parts.
The resourceful Weissensel told Barcroft Cars he even got hold of four extra gullwing doors to make a six-door sports limousine that's perfect for a night at the prom.
He has also built a monster truck version, which gives a new meaning to one of the best-known lines from the time-travel comedy, when the mad inventor Doc Brown quips to Marty McFly, played by Michael J Fox: "Roads? Where we're going, we don't need roads."
Weissensel reportedly bought his first model in 1985 – the year that Back to the Future was first screened – satisfying a long-held desire to own a DeLorean after seeing a prototype when he was boy.
The collection could grow further still. "I have so many different ideas for custom DeLoreans, I'm not sure if time, money or age will stop me building them, but as long as I'm able, I'll continue to build them," says Weissensel.