Video: 30ft 'Big Stig' embarks on European road trip to launch BBC Brit channel
Now to find a super-size Porsche 911 GT3 RS for him to drive
---
Published 26 January 2015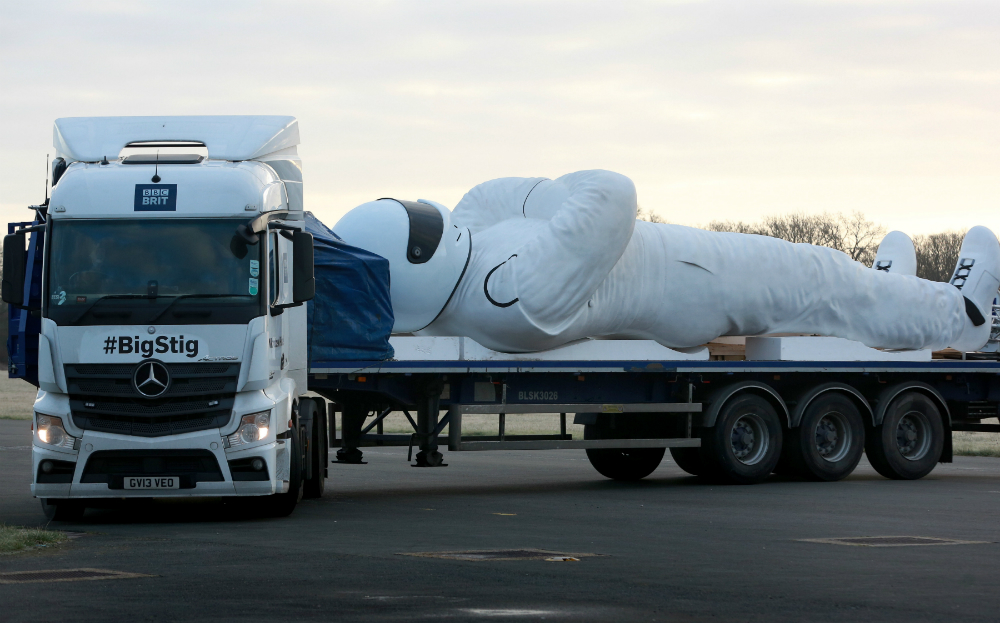 TRAVELLING TO Poland this week? Then keep an eye out for Big Stig, the lesser-known super-size version of the mysterious driver in white Nomex. Big Stig is a 30ft-high model of television's most famous silent personality, fashioned from fibreglass and set to make his first public appearance at Warsaw's Palace of Science and Culture.
---
Search for and buy your next car on driving.co.uk
---
A team of three sculptors took three months to build the model, which has set off from the  Top Gear test track, in Dunsfold, Surrey, on a three-day journey to Warsaw.
Big Stig will be used to launch BBC Brit, a new global television channel from BBC Worldwide, the commercial arm of the BBC, that will start broadcasting on February 1 . It will become the home of Top Gear for foreign markets, and will give viewers in Poland the chance to see episodes of Top Gear on the same day as those in the UK.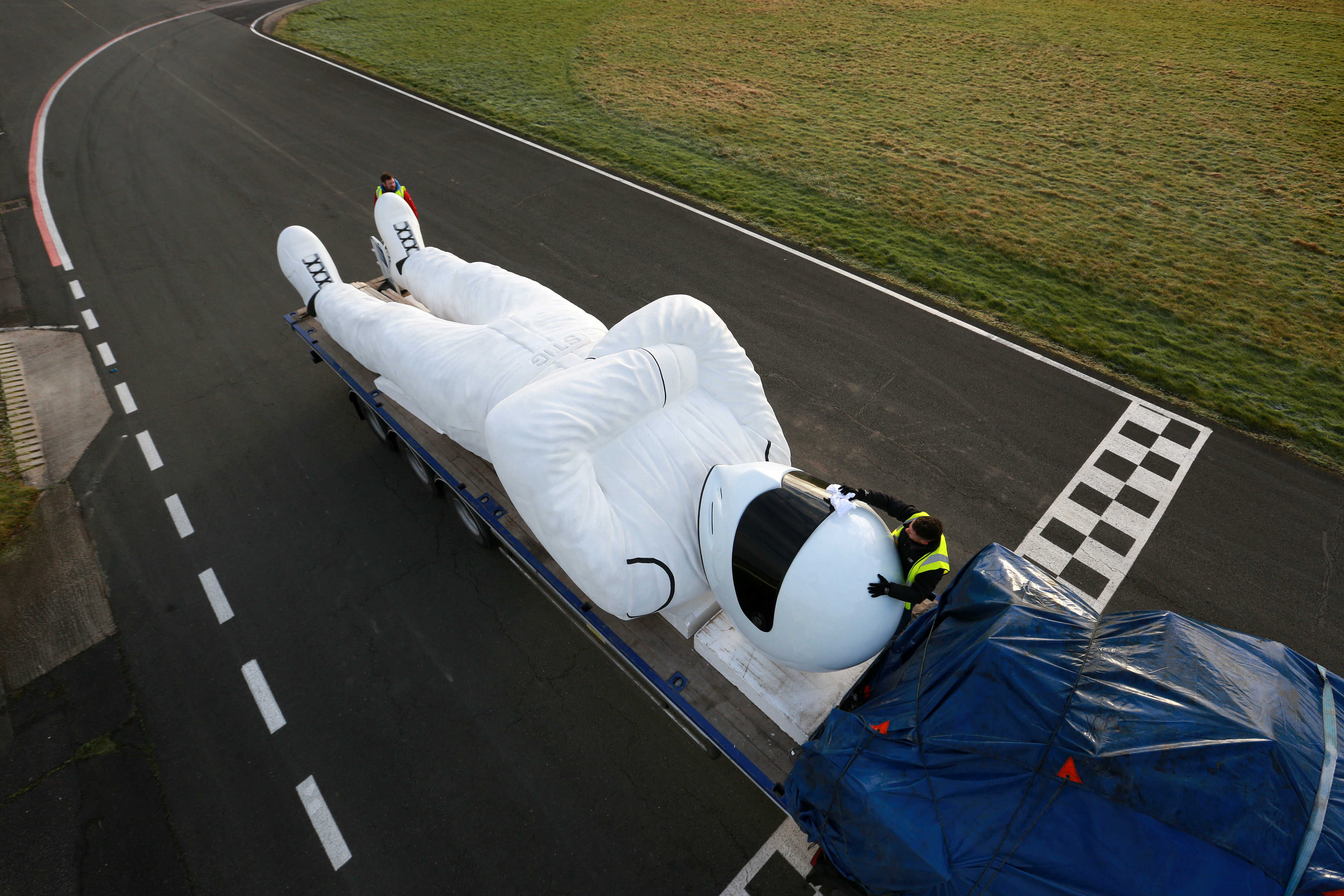 Top Gear released the following comment: "Some say the outline of his left nipple is exactly the same shape – and size – as the Nürburgring. All we know is, #BigStig is coming…"
There is no word on whether Big Stig is as adept at driving high-performance cars at high speeds as his little brother. However, something tells us he may have trouble fitting into the driving seat.