Video: Find out why Derek the petrolhead pensioner is enjoying his retirement
Buss pass? No thanks
---
Published 12 December 2014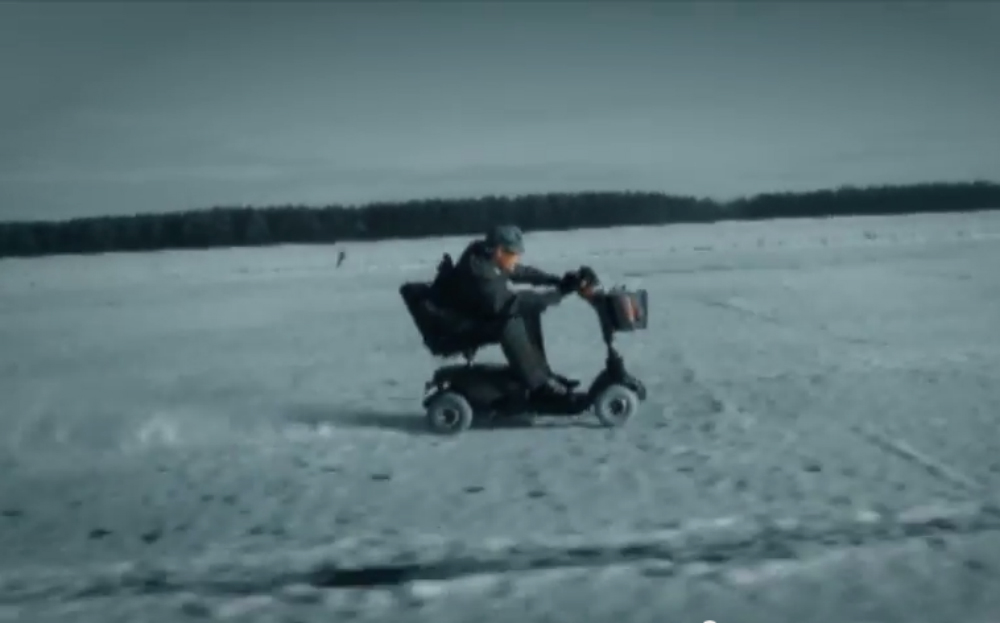 MEET DEREK. It is the year 2061, and Derek was automatically enrolled in a workplace pension 46 years ago. Derek doesn't have to worry about the next gas bill arriving or if he can afford to eat at the weekend; instead, he is enjoying his retirement by tearing up the icy tundra on his highly-tuned mobility scooter.
The lighthearted viral video has a serious point. It was created by the government to highlight the benefits of a workplace pension, where the government will use relief at source to add tax relief to your pension pot.
---
Search for and buy your next car on driving.co.uk
---
Derek the pensioner just so happens to look a lot like Colin Furze, the madcap inventor and creator who is responsible for the world's fastest toilet, a moped that shoots flames and this record-breaking mobility scooter. Other notable creations include a jet-powered bicycle that can reach speeds over 45mph and a nitrous-fuelled pram, which holds a world record for hitting 53.36mph at Shakespeare County Raceway.
Furze used a 125cc two-stroke engine from a 1997 Honda CR125 and its five-speed gearbox to power the mobility scooter, which he claims can reach a max speed of 82.5mph. Now watch it in action.