Video: Ballistic BJ Baldwin hoons a truck in Ensenada
Eat my dust, amigo
---
Published 17 September 2014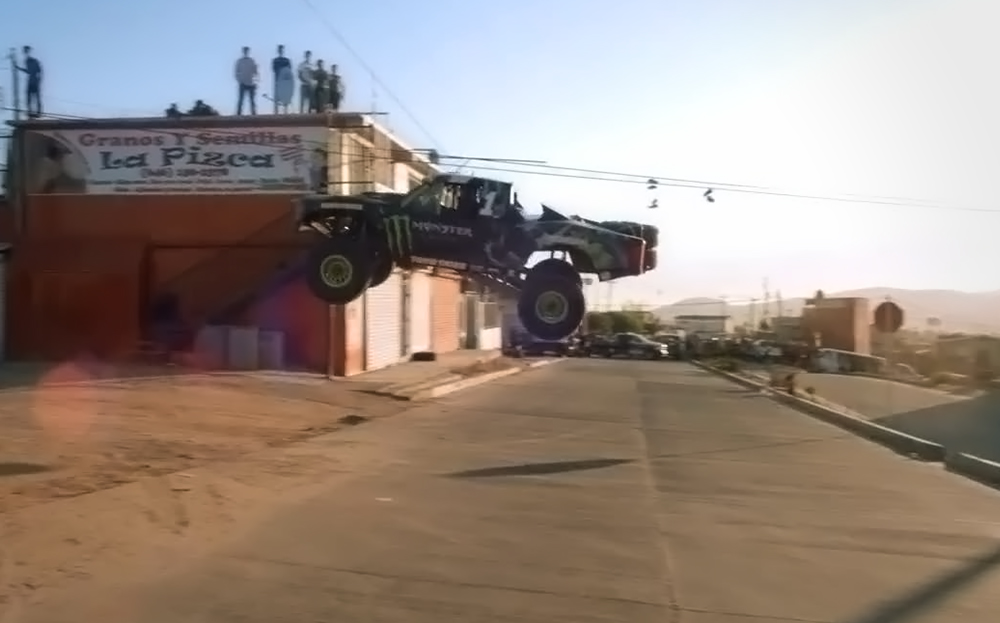 DON'T TRY this at Cleethorpes (or, indeed, any seaside resort) is about the only sensible conclusion you can reach after witnessing Recoil 2, the sequel to the viral hit, Recoil.
---
Don't know your BHPs from your MPVs? Click to take a look at our car jargon buster
---
It features off-road racing legend Ballistic BJ Baldwin hooning an 800bhp Baldwin Motorsports Trophy Truck around the Mexican seaside town of Ensenada. Why? Because, so the plot goes, his friend, the actor, poker player and international playboy Dan Bilzerian, has bet he won't beat his helicopter to the beach.
BJ doesn't seem fussed either way. Judging by his celebrations at the end, he's the sort who'd rather journey than arrive.
---
Search for and buy your next car on driving.co.uk
---