Video: £260,000 Lamborghini Aventador catches fire in London
Supercar show-off gets comeuppance
---
Published 04 November 2014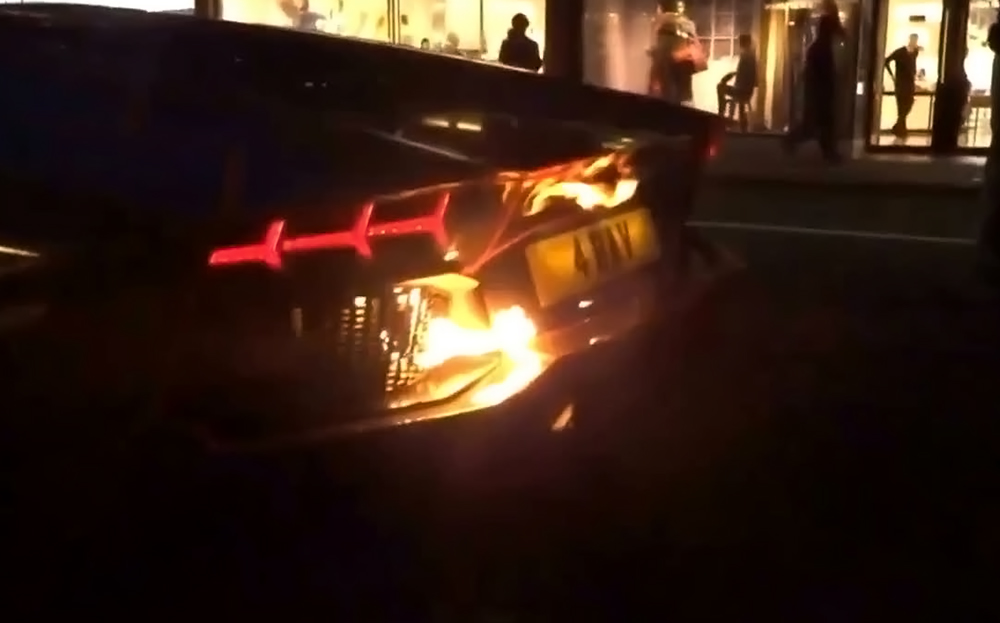 ENCOURAGING PASSERS-BY to take photos of your £260,000 Lamborghini Aventador with a few blips of the throttle is part of the fun of owning a machine costing about as much as the average British home, but one exhibitionist made a lasting impression when the back of his supercar spontaneously combusted.
---
Search for and buy your next car on driving.co.uk
---
Filmed on the streets of London last month, the video clip shows the Aventador parked at the side of the road with its 6.5-litre engine being revved for a group of camera-wielding car fans.
But disaster strikes when the quad exhaust pipes shoot out an enormous flame, which starts a fire in the engine bay.
Instead of switching off the V12 and attempting to douse the flames, the driver, who clearly failed his chemistry GCSE, decides to race up the road – perhaps in the hope that increased air flow will put them out. Take a look at what happens.
While the person who posted the video says the fire was put out shortly after the film ends and the car  suffered only minor cosmetic damage, the last time we checked, fixing "minor cosmetic damage" on a Lamborghini Aventador cost about as much as buying a new Ford Fiesta.