Vauxhall Crossland X ready to duke it out with Nissan Juke
"Let's settle this outside the school gates"
---
Published 18 January 2017
THEY frequently look like a giant cross-country running shoe yet are unable to tackle terrain any tougher than a potholed car park at the local plant nursery, but that hasn't stopped so-called crossovers being one of the most in-vogue types of car on Britain's roads.
Little wonder, then, that Vauxhall has launched the Crossland X. Like the popular Nissan Juke, Renault Captur and Skoda Yeti, the Crossland X is aimed at drivers who find the styling of a family hatchback too conservative.
Vauxhall hasn't announced prices for the new crossover but says it will undercut its Mokka X big brother, which suggests it will start at about £15,000. It goes on sale in June, with front-wheel drive only and a range of 1.2, 1.6 and 2-litre petrol and diesel engines.
---
View the used Vauxhall Mokkas for sale on driving.co.uk
---
Its design hints at a family life spent rock climbing or paragliding, even if the reality — zipping between swimming lessons and the supermarket — is more humdrum.
Drivers and passengers alike will appreciate the high seating position, which gives a good view of the road or the passing scenery and can make the installation of a child seat and its young occupant marginally less back-breaking.
The Crossland X seats five, but the rear seat can slide backwards or forwards to increase legroom or boot space: the latter offers up to 520 litres or, with the back seats folded down, 1,255 litres.
As we've come to expect on new cars, even mid-market ones, it has technology such as adaptive headlamps, a head-up display, a rear-view camera, parking assistance, a blind-spot alert and lane-departure warning.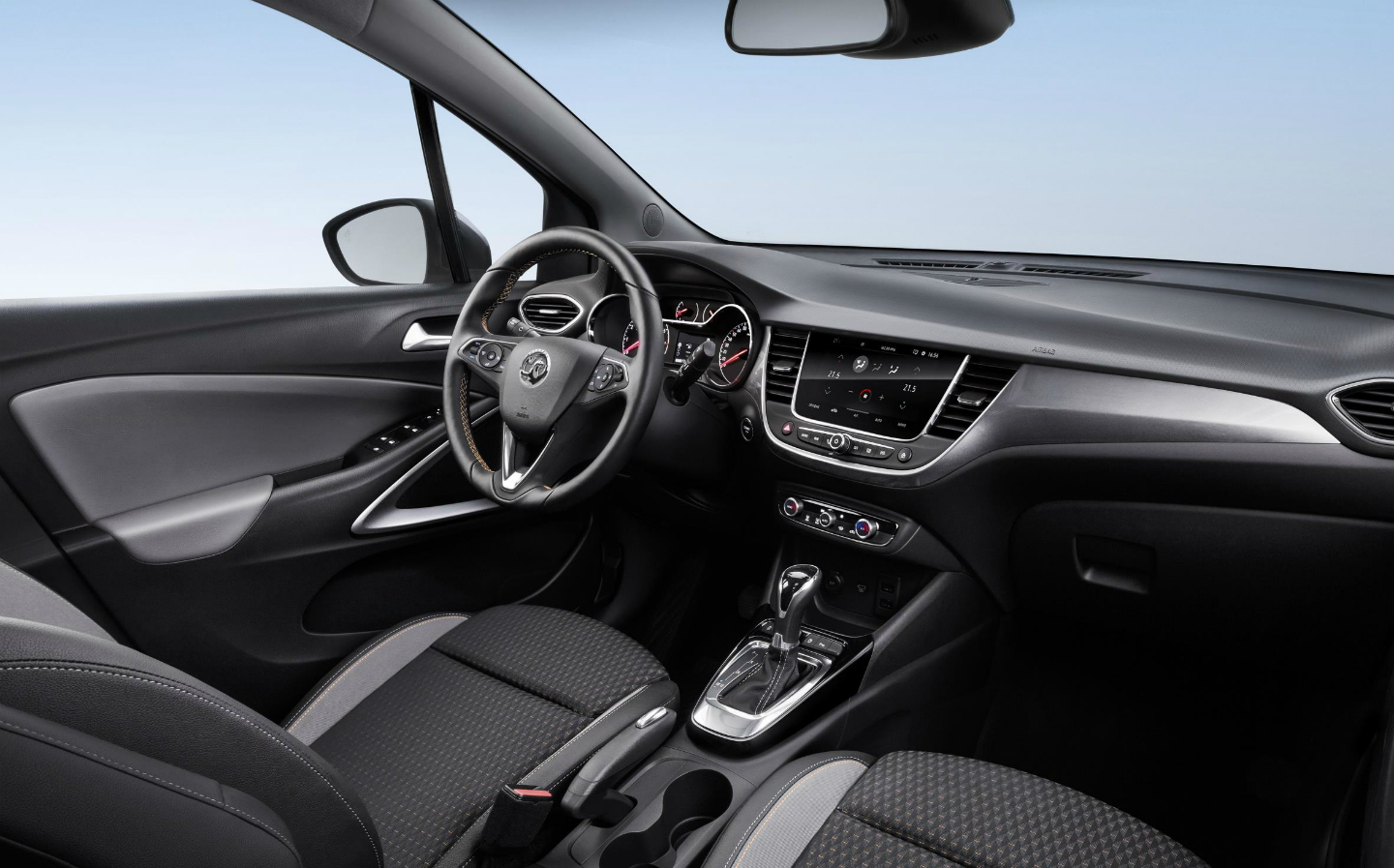 Tired parents may be thankful for what Vauxhall calls a three-stage driver-drowsiness alert, which examines steering inputs and the driver's eyes for signs of fatigue.
Sales of the Astra, Vauxhall's near-4o-year-old family hatchback, have been steadily falling, as drivers switch to crossovers such as the Nissan Qashqai.
Rory Harvey, Vauxhall's managing director, believes the Crossland X can turn that situation around and win over new customers. "Our customers' expectations are changing, so the timing is perfect for an additional model in the Vauxhall range, which caters for a new breed of buyer," he said.