Top 10 excuses for stopping on a motorway hard shoulder
Did you hear the one about the bloke who stopped on the hard shoulder?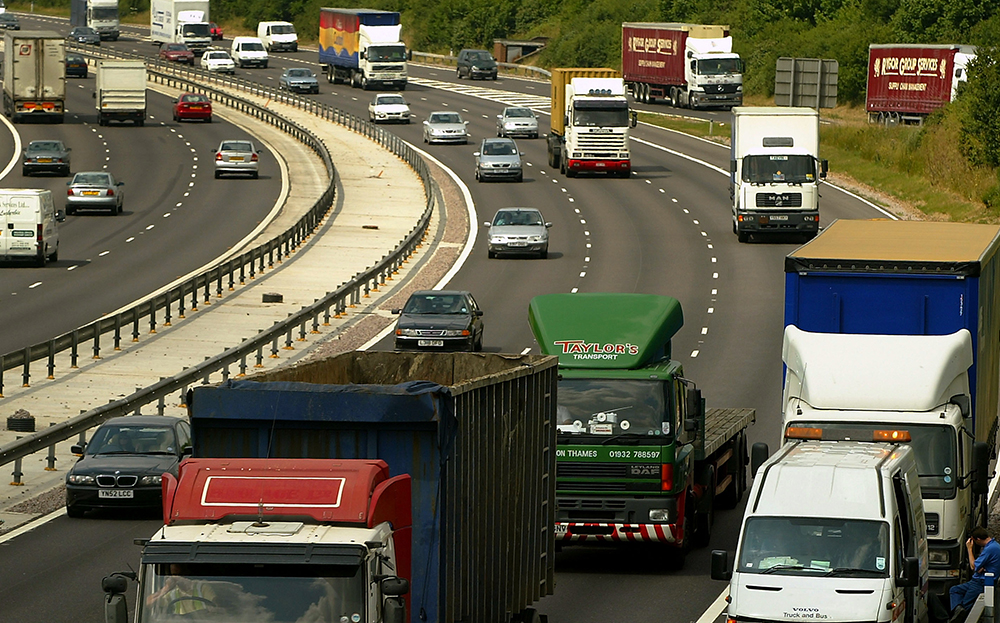 A DRIVER who stopped on the hard shoulder of a motorway told a patrolman he did so when he saw the word "fire" on his car's dashboard, only to realise it was part of the name of the track by Adele that he was listening to.
The driver's excuse tops a list of creative, and not so creative, explanations provided by motorists after being challenged by Highways Agency traffic officers for illegally stopping on the hard shoulder. It is only legal to do so when there is an emergency such as a punctured tyre or a mechanical fault.
The agency said that between July and September last year, its officers dealt with 2,062 drivers who had stopped on the hard shoulder when there was no emergency. Among the officers' reports were the two drivers who had stopped to conclude a sales deal involving one of their cars, and another who stopped to pick flowers.
---
Click here to search for used cars on driving.co.uk
---
Drivers who illegally park on the hard shoulder of a motorway risk a fine and points on their licence.
A spokeswoman for the Highways Agency said: "Though the numbers of drivers doing so isn't especially high, anyone who parks illegally on the hard shoulder puts themselves and other road users at risk."
The agency also said that the issue of illegal parkers can become an even more serious issue on motorways with so-called "all lane running", such as sections of the M25. Here there is no hard shoulder; instead, drivers use emergency refuge areas sited at intervals along the motorway.
Top 10 excuses for stopping on a motorway
These are the most inappropriate reasons given to traffic officers by drivers who stopped on the hard shoulder in a non-emergency situation:
The word "fire" appeared on a driver's dashboard display – it later turned out it was part of the song title "Set Fire to the Rain" by Adele, which they were listening to.
To go to sleep – one motorist parked up on the M6 for a bit of shut-eye.
Reading a map/checking the sat-nav – the hard shoulder is not the place for route checking.
To buy a car – traffic officers once stopped to investigate two cars on the hard shoulder – the owners were half way through the selling and buying process for one of the cars.
Buying insurance – one driver realised their car insurance policy was up for renewal and told police they were ringing around for quotes to renew.
Feeding children – this is not a reason to stop on a motorway.
Waiting to pick up a cab fare – taxi drivers have been known to wait on the hard shoulder around Heathrow airport for their clients' flights to arrive, rather than at the pick-up/drop-off area or car park.
Checking mobile signal – a mobile phone operator was caught stopping at regular intervals on the hard shoulder while carrying out signal tests.
Picking flowers – the excuse of one green-fingered motorist.
Taking a family photo – one driver stopped to take pictures of their new-born grandchild in an open top sports car because, they explained, "It is a lovely day."
---
Click here to search for used cars on driving.co.uk
---