Test your knowledge: When was the Jaguar E-type launched?
A legend is born
---
Published 02 October 2015
THE JAGUAR F-type, tested by Driving as an R AWD against the BMW M6 with Competition package, is the modern-day successor to Jaguar's best-known and most-loved sports car, the E-type.
---
Click to read car REVIEWS or search NEW or USED cars for sale on driving.co.uk
---
The year it was launched was memorable for other reasons too: for instance, Yuri Gagarin became the first man to go into space; the US president, John F Kennedy, declared that America would be the first nation to put a man on the moon; construction started on the Berlin Wall; and Joseph Heller's Catch-22 was published.
Enzo Ferrari declared the Jag to be "the most beautiful car in the world". It was styled by Malcolm Sayer, who had spent time working with de Havilland and the Bristol Aeroplane Company and acquired a deep understanding of aerodynamics. Many say Jaguar never gave him the recognition he deserved.
Do you know which year Jaguar's most famous model was launched? Scroll down to see if you've guessed right …
Keep scrolling …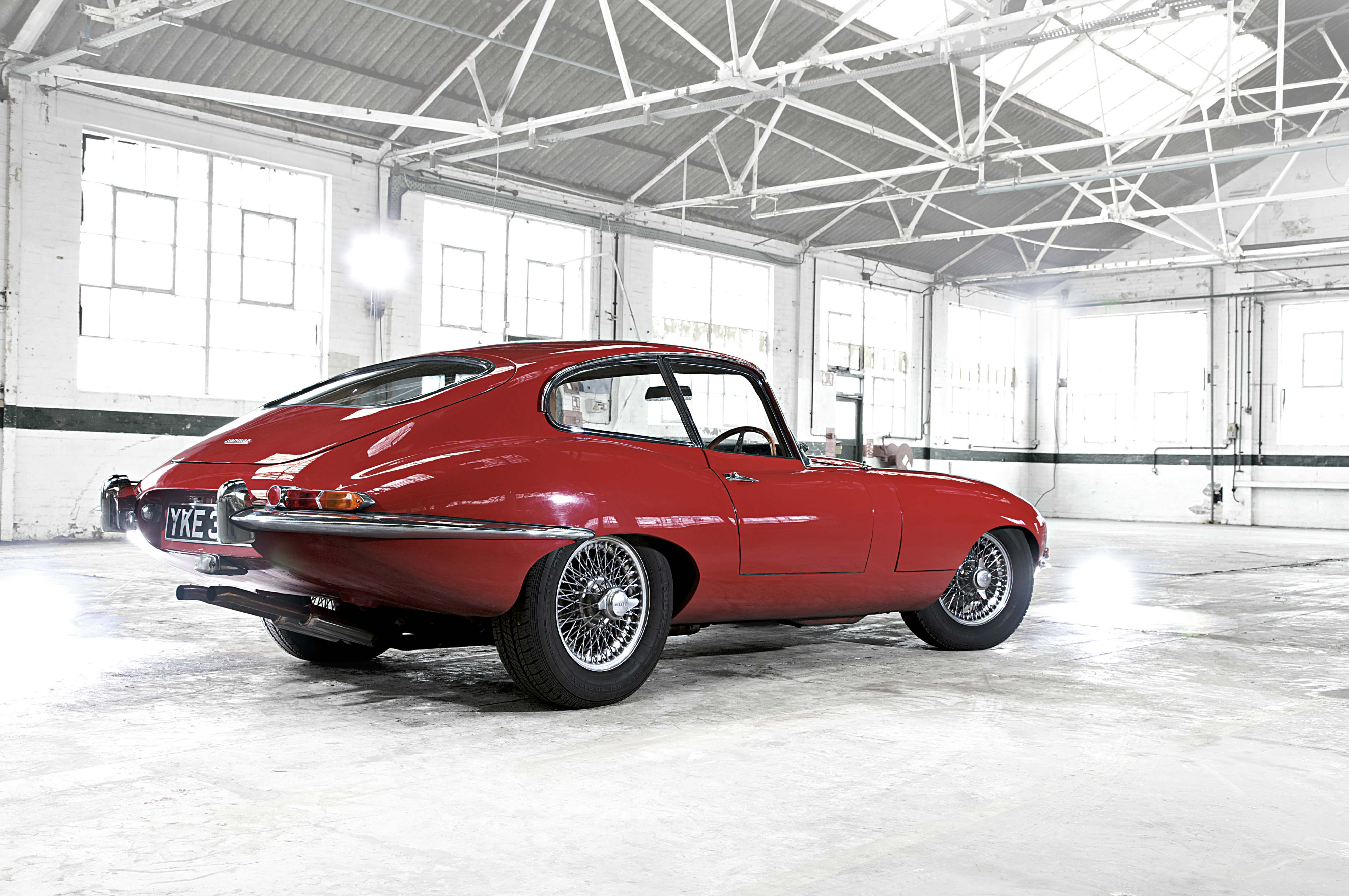 The Jaguar E-type was launched to high society in Geneva in the spring of 1961. Such was the excitement from the public and press that Sir William Lyons, Jaguar's founder, dispatched orders for the factory to drive down a second car so that Lyons could show it off.
Legend has it that Bob Berry, a member of Jaguar's PR team, set off in an E-type at 7pm on a Tuesday, drove flat-out through Britain, France and Switzerland and arrived on Wednesday morning at the local Jaguar distributor, where the car was treated to a quick wash and wax before being handed over to Lyons and the waiting press.
The E-type's style wasn't the only thing to cause excitement. At £2,097 for the roadster and £2,196 for the "fixed head coupé" ,it was surprisingly good value. Its 3.8-litre straight-six engine was said to give it a top speed of 150mph. A legend was born.