Steve McQueen's Porsche 911 Turbo sells for £1.25m in Pebble Beach classic car auctions
Records tumbled in California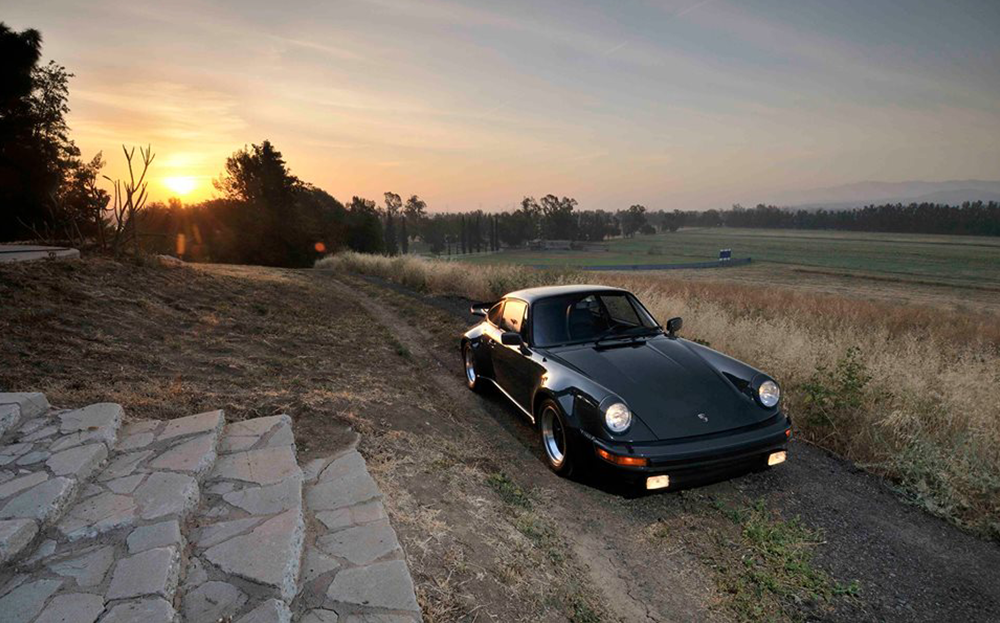 MORE THAN $400m (£250m) changed hands during this year's Pebble Beach auction week, the biggest amount yet in its 65-year history.
---
View the NEW or USED cars for sale on driving.co.uk
---
Ferrari garnered the highest bids – seven of the top 10 sales – but it was a Porsche once owned by the actor Steve McQueen (above) that was arguably the highlight of the auctions.
One of the world's most prestigious classic car events, Pebble Beach proved again that motors can be lucrative investments – several estimates were smashed.
The auctions also demonstrated how massively provenance can affect a car's value. Nowhere was this more evident than with the 1976 McQueen 930-series Porsche 911 Turbo. The last special-order car to be bought by the actor before his death, it drew bids all the way up to $1.95m (£1.25m) – around 10 times the value of a standard 930. Proceeds from the auction are reported to be going to Boys Republic, a school in Chino Hills, California, that helps at-risk children.
Driving took out the car in 2010 and filmed this video.
Motor sport heritage and rarity are also important at Pebble Beach, of course, and a 1953 Jaguar C-type Lightweight was sold for $13.2m. That was the highest price paid for a Jaguar at auction, but then the car is one of just three made, and it ran at Le Mans in 1953 and 1954.
Another to break the $10m mark was a 1961 Ferrari 250 GT California SWB Spider that went for $16.8m at Gooding.
More than a fifth of the cars sold by value came from one collector disposing of his classic cache. Auctioned by Sotheby's, the so-called Pinnacle Portfolio raised $75.4m, breaking the record for a private collection sold in a one-day auction.
One man's collection was sold for $75.4m, breaking the record for a private one-day auction
The portolio's star car was a 1964 Scaglietti-bodied Ferrari 250 LM (below) that was raced extensively; it changed hands for $17.6m. Next was a 1998 McLaren F1 built to LM specification – one of just two road cars converted by McLaren Special Operations. That went for $13.75m.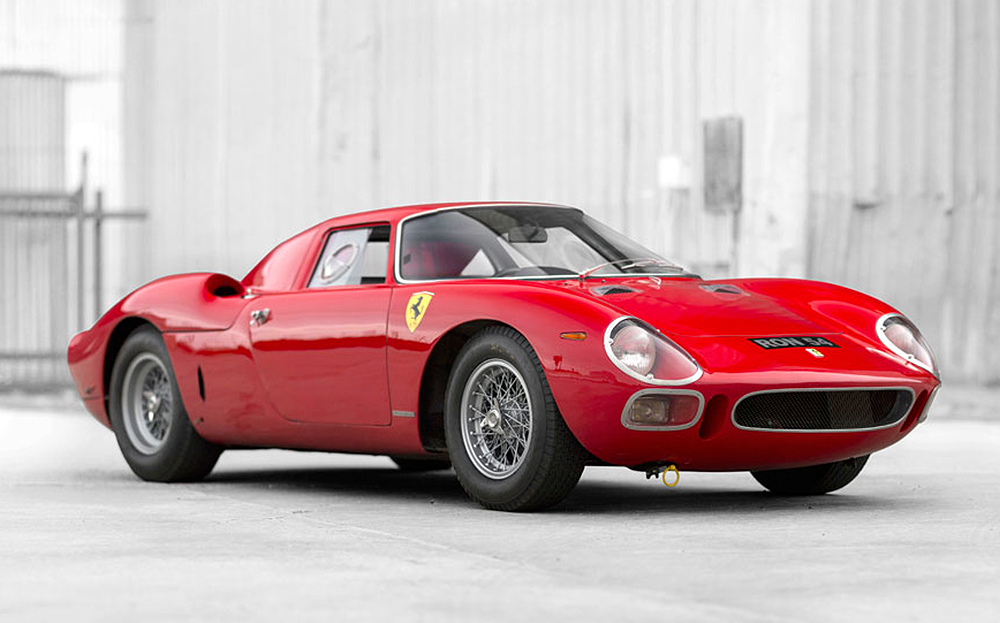 Other Pinnacle highlights were a fleet of Ferraris including a 2005 Enzo that was given to Pope John Paul II ($6.05m), a 1959 Scaglietti-bodied 250 GT LWB California Spider ($8.5m), a 1985 288 GTO ($2.42m), a 1994 Ferrari F40 LM ($3.3m), a 365 GTB/4 Daytona Spider ($2.75m) and a 275 GTB/4 ($3.3m).
This was also your chance to buy the first and last Bugatti Veyron coupés built, which sold for $1.82m and $2.31m respectively.
Other notable sales included:
1962 Ferrari 250GT SWB Speciale
1956 Ferrari 250 GT Tour de France by Scaglietti
1982 Porsche 956
1959 Ferrari 250GT Competizione
1960 Porsche RS60
1957 Ferrari 410 Superamerica
1966 Ferrari 275 GTB/6C
1969 Lamborghini Miura P400 S
2015 McLaren P1
1985 Ferrari 288 GTO
However, while records were broken and some estimates smashed, the big picture isn't necessarily quite so rosy, according to Hagerty, a specialist insurer. It did some number-crunching as the dust settled and concluded that classic car prices are levelling off.
Experts did some number-crunching as the dust settled and concluded that classic car prices are levelling off
Pebble Beach hype has led to many owners consigning their prized cars to auction, only to find that they don't sell because of their high reserve. Hagerty says that out of 1,386 classic cars this year, more than a third (42%) failed to sell, compared with last year's 39%. Of the 128 Ferraris up for grabs, only three-quarters found new owners.
For a full rundown of all Pebble Beach sales, click on the following auctioneers' links:
---
Click to read car REVIEWS or search NEW or USED cars for sale on driving.co.uk
---