Star cars at the 2018 Paris Motor Show
From Porsche, Ferrari, Renault and more
---
Published 03 October 2018
THE 2018 Paris Motor Show is in full swing, with many major car makers flocking to the French capital to showcase ground-breaking new concept cars and more down-to-earth production models that are making their world debut there.
Despite fears of certain car makers deciding to give the expo a pass this year, plenty of exciting new metal has been unveiled at the event. We've pored over all the new announcements and reveals to bring you our star car line-up at the 2018 Paris Motor Show.
Porsche 911 Speedster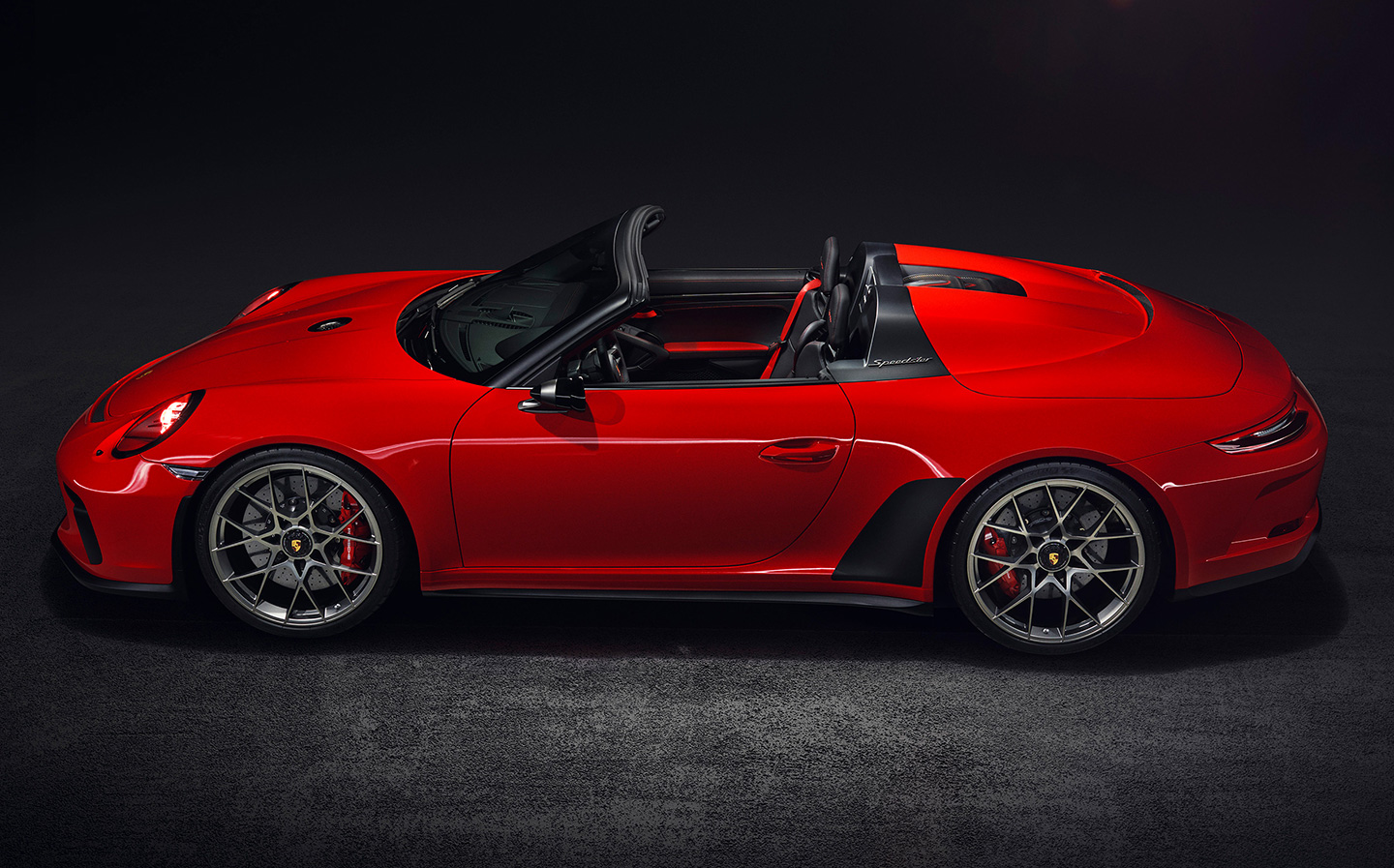 With a new 911 on the horizon, Porsche will send out the current car with a 493bhp bang, courtesy of this 911 Speedster special edition. Limited to 1,948 units (a reference to Porsche's founding year) the roofless 911 is the latest in a long line of Porsche Speedster models  – the very first, the Porsche 356 Speedster, was launched in 1954.
Prices will be confirmed at a later date, but expect the new 911 Speedster to be an expensive collector's item. At £144,000, the previous Porsche 911 Speedster was roughly double the value of an entry-level new 911 at the time, so prices north of £150,000 should be on the cards for this latest version.
On sale 2019
Rivals Audi R8 Spyder; McLaren 570S Spider
BMW 3 Series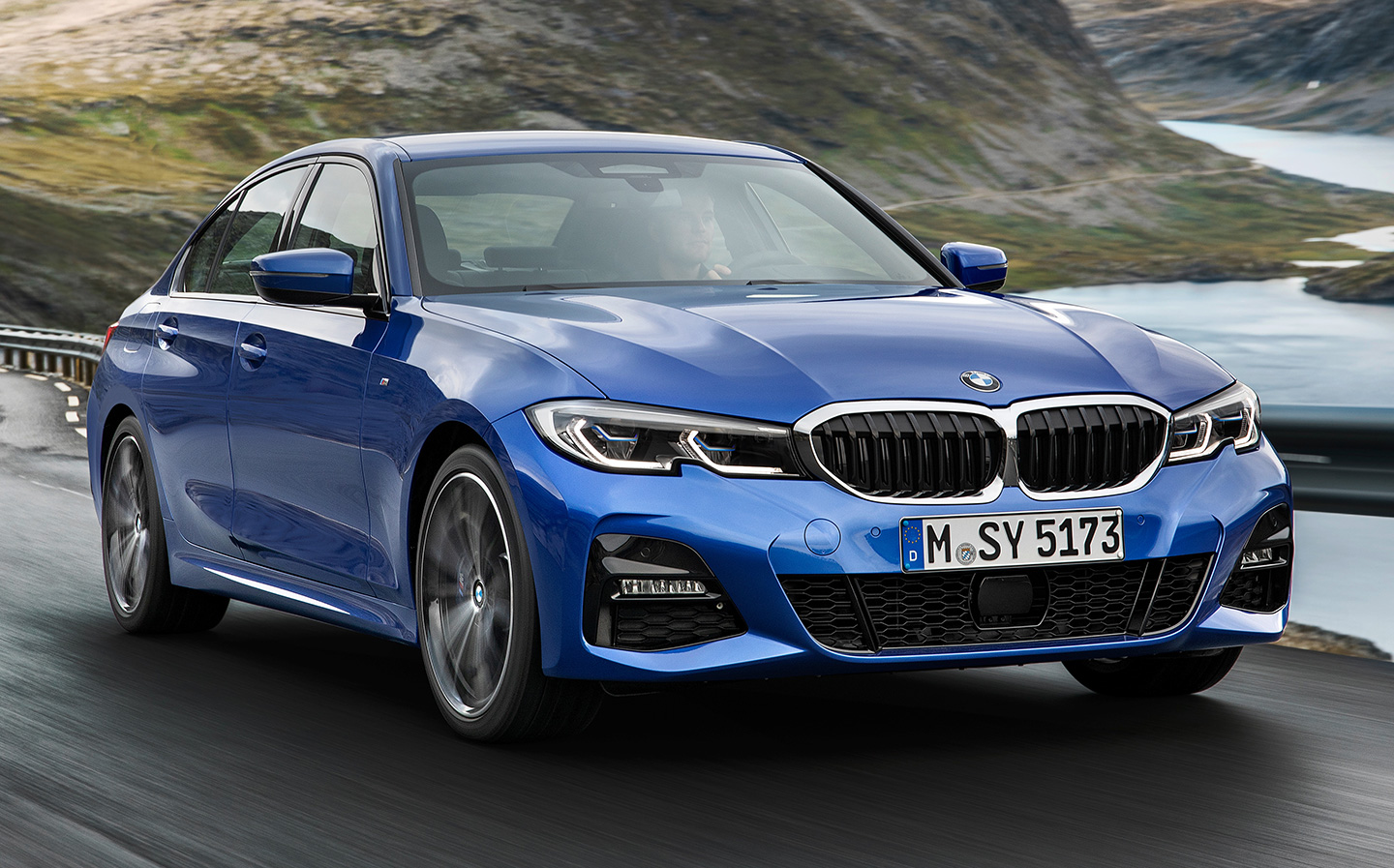 It probably won't set many pulses at Paris racing, but the new BMW 3 Series could be the most important car revealed at the motor show this year. It's certainly a crucial model for BMW, and the new 3 Series looks set to continue the current car's winning formula by being more spacious than before, with the usual promises of even better handling and performance.
As expected, an extensive options list will be available, but the engine range is surprisingly limited at launch. Only a four-cylinder diesel and a petrol plug-in hybrid will be available initially, though more alternatives should join the line-up at a later date.
On sale March 2019; prices starting at £33,610
Rivals Audi A4; Mercedes-Benz C-Class; Jaguar XE
Kia ProCeed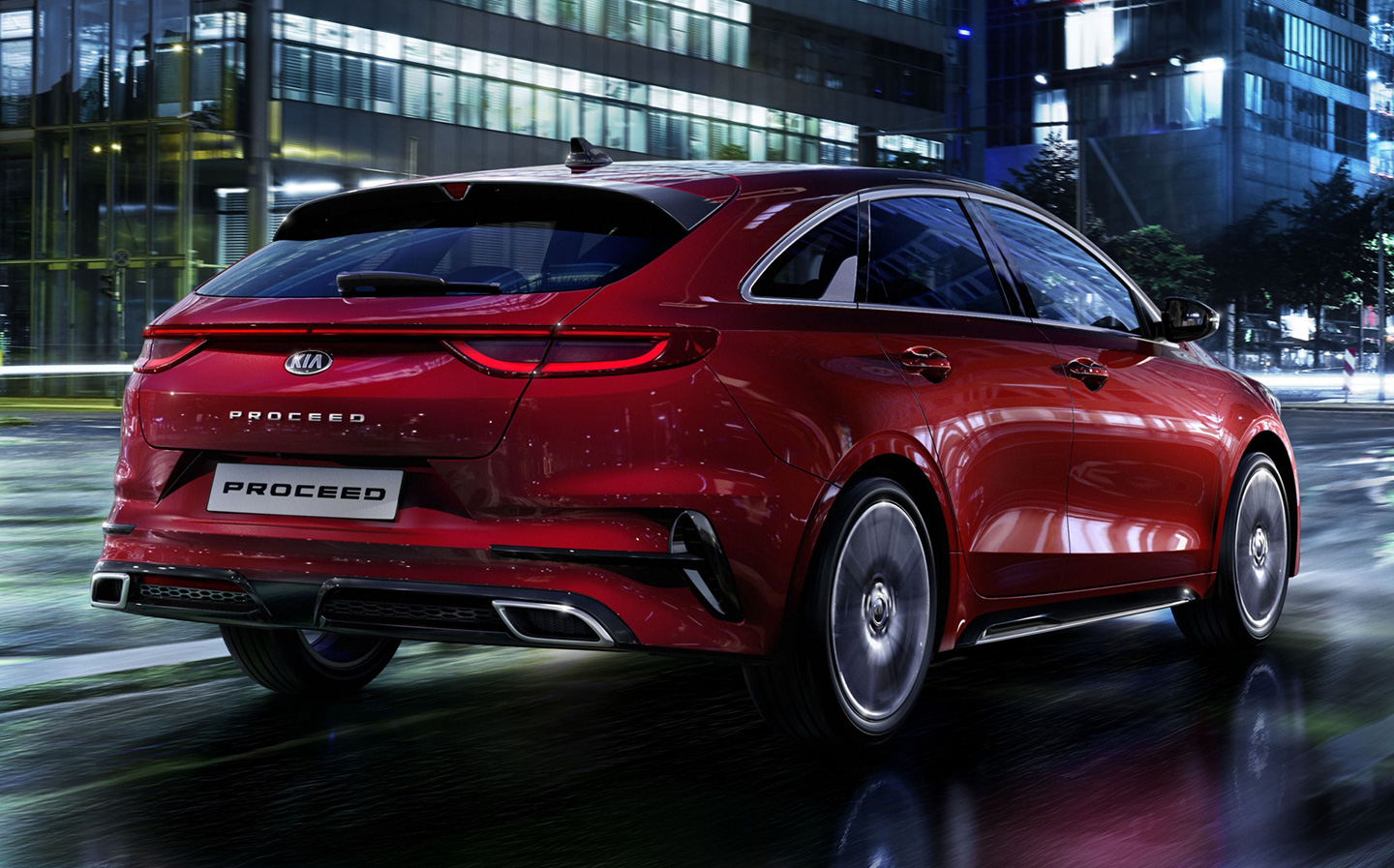 Kia already makes an estate version of the new Ceed, but the Korean car maker reckons there's enough demand for stylish load luggers out there to warrant a 'shooting brake' version. The ProCeed is certainly visually distinctive enough from the Ceed Sportswagon, with the its defining feature being the characteristic sloping roofline.
Despite the aesthetic flourishes, the Kia ProCeed is set to be a practical car. Its boot capacity of 595 litres puts some cars from the class above to shame, and is only 30 litres down on the Ceed Sportswagon.
On sale early 2019
Rivals Hyundai i30 Tourer; Renault Megane Sports Tourer; Vauxhall Insignia Sports Tourer
Skoda Vision RS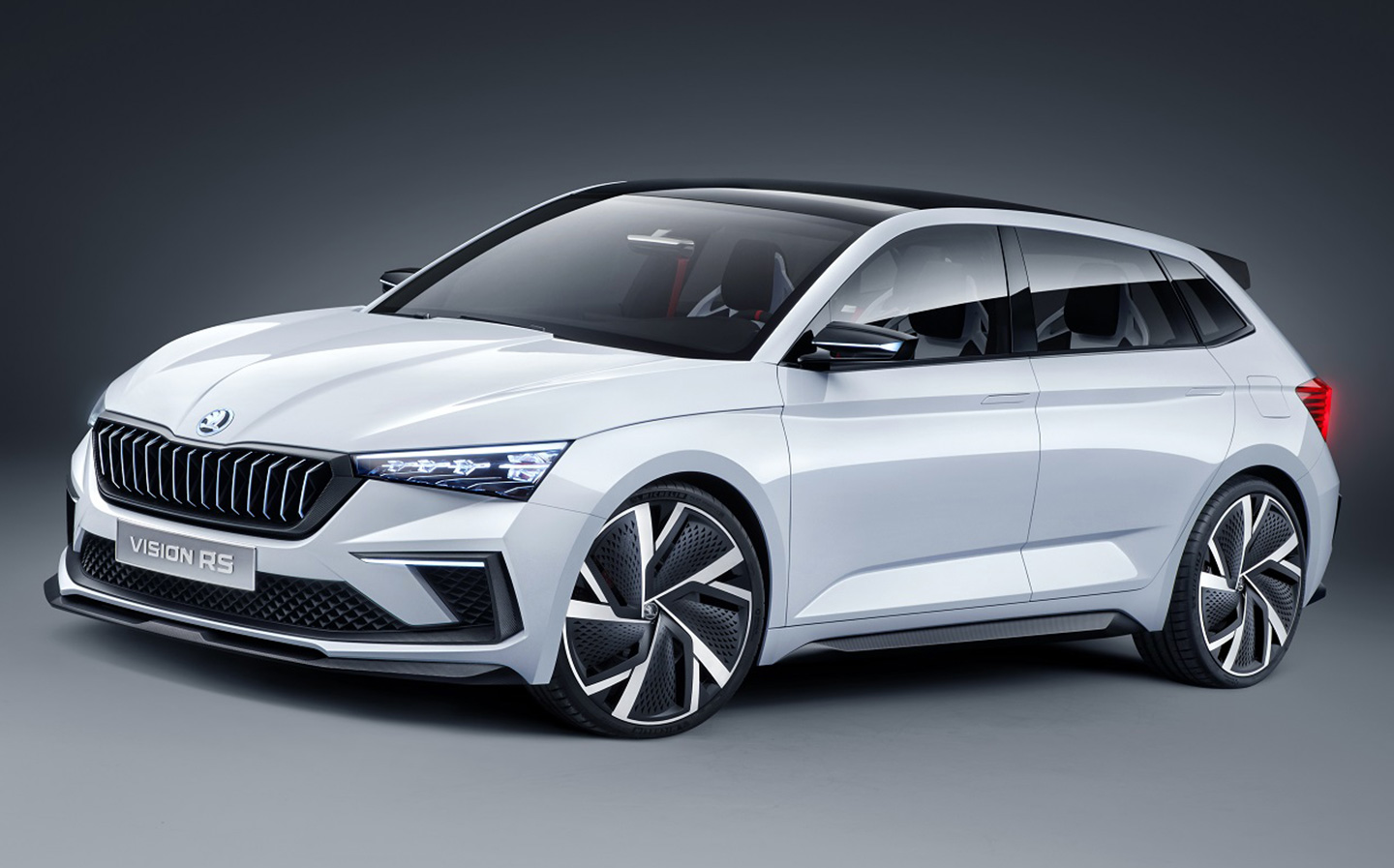 It may be a concept car at this stage, but Skoda has confirmed the Vision RS design study previews the firm's upcoming Ford Focus and Vauxhall Astra rival. Set to be launched at some point in 2019, this new model will be the successor to the current Rapid hatchback — though it's not known yet if this new car will use the same title.
The production-ready Vision RS would certainly be worthy of the brisk-sounding name in a flagship vRS performance guise, as the concept's plug-in hybrid powertrain is claimed to pump out a punchy 241bhp. Expect most of the engine range to consist of conventional petrols and diesels when the model goes on sale, though.
On sale 2019
Rivals Ford Focus; Vauxhall Astra; Seat Leon
Ferrari Monza SP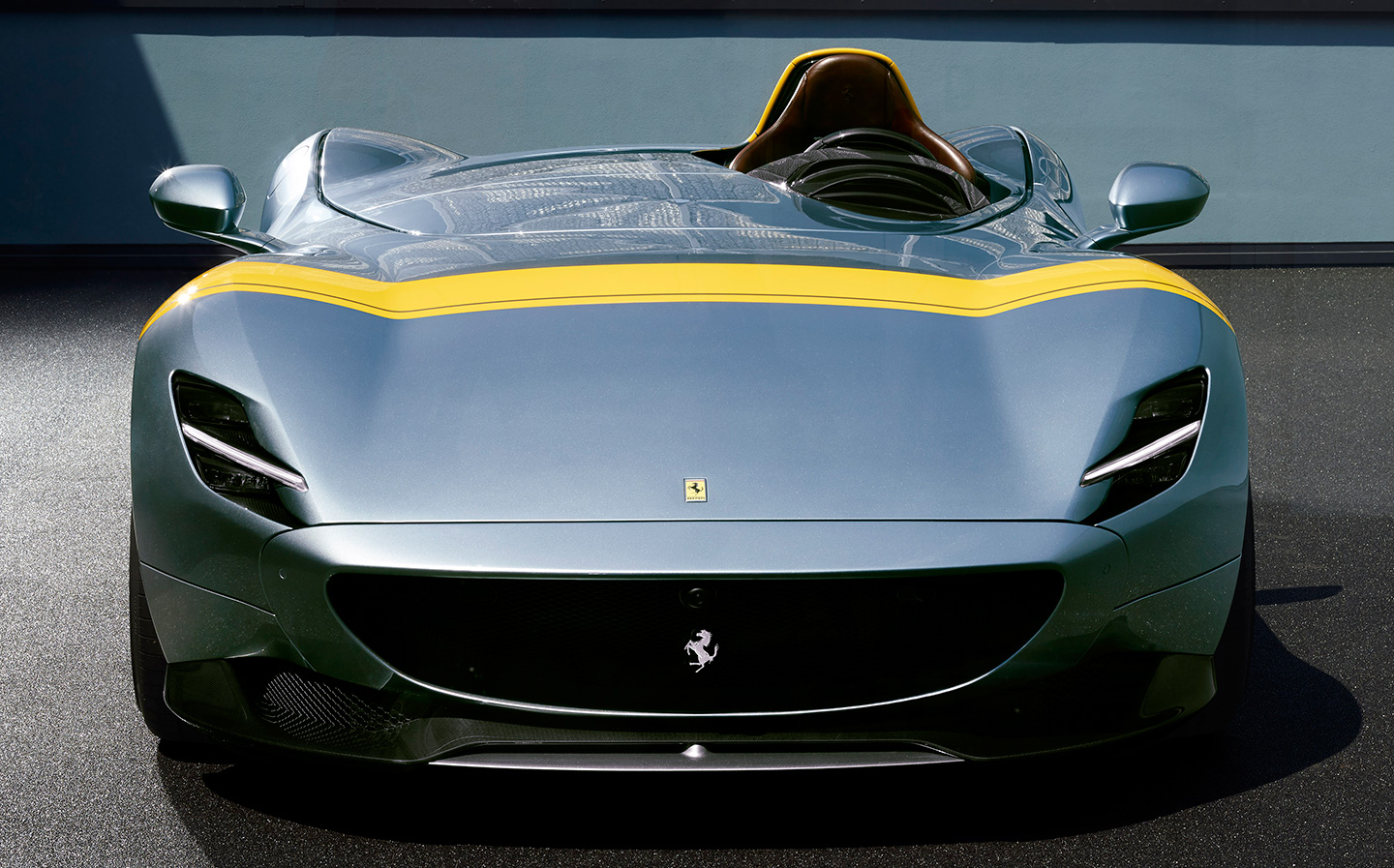 The LaFerrari successor may still be some way off, but that doesn't mean prestigious Ferrari clients can't get their new hypercar fix before then. As part of its new "Icona" series, Ferrari will now start building limited-run examples of extreme and exclusive road cars, with the first model in this programme being the Ferrari Monza SP.
Inspired by Ferrari's Monza series of classic race cars, the SPs have thoroughly 21st century performance. Under the bonnet is an 809bhp V12 (Ferrari's most powerful non-hybrid road car engine to date, no less), which is enough for the new Monzas to reach speeds in excess of 186mph.
On sale Now
Rivals McLaren Senna; Lamborghini Aventador SVJ
Renault K-Ze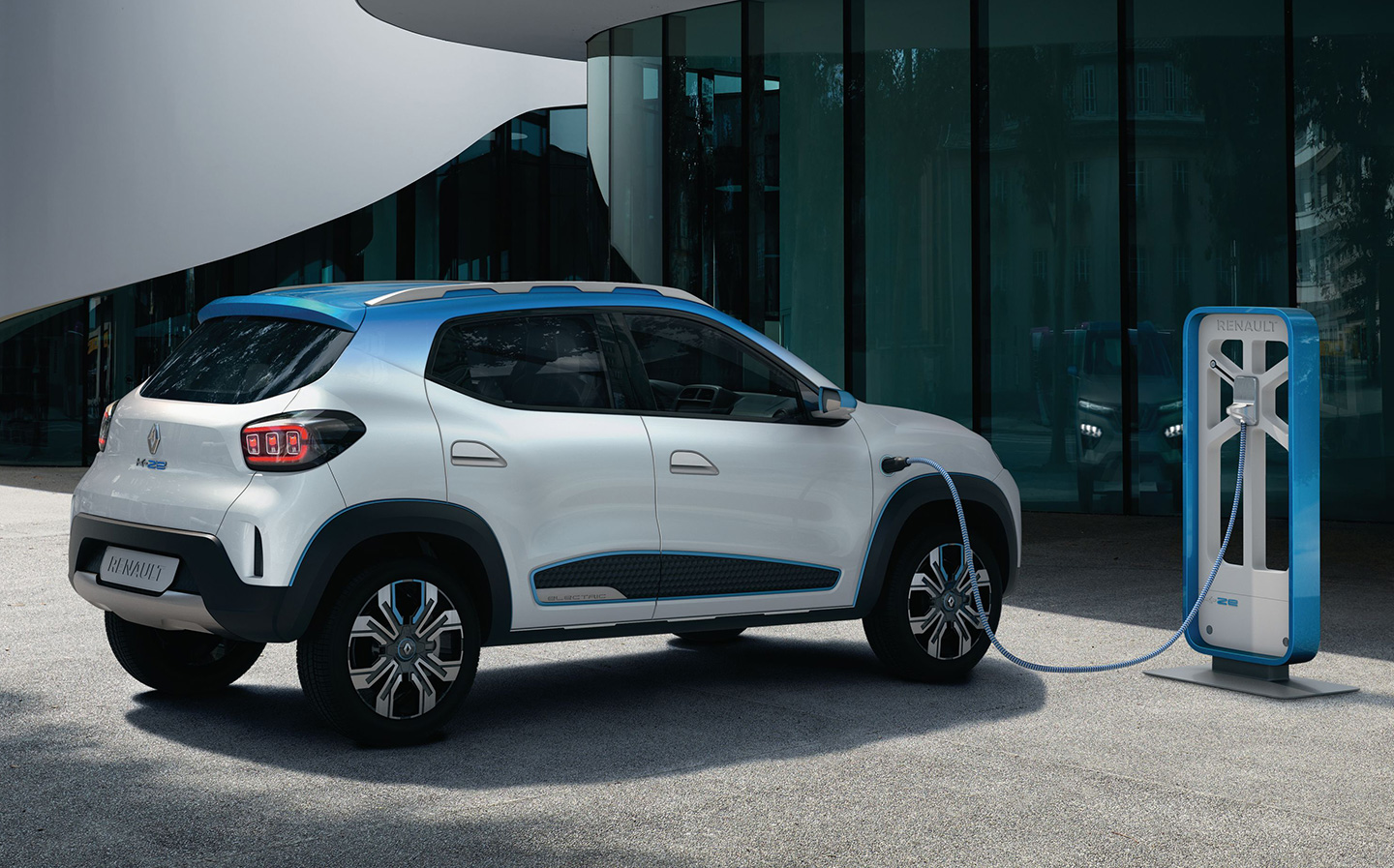 Officially, the Renault K-Ze is just a design study at this stage. Much like the Skoda Vision RS, though, Renault has confirmed this quirky little budget crossover will enter production, with an initial launch in China before being introduced to other territories in the not-too-distant future.
Even if it were just a concept car, though, the Renault K-Ze is a fascinating project. It's shorter than the Renault Zoe supermini but fully electric, with the urban runabout promising a range of up to 155 miles on a single charge.
On sale 2019 in China, TBC in the UK
Rivals Renault Zoe; Volkswagen e-up; Smart Fortwo ED
Renault EZ-Ultimo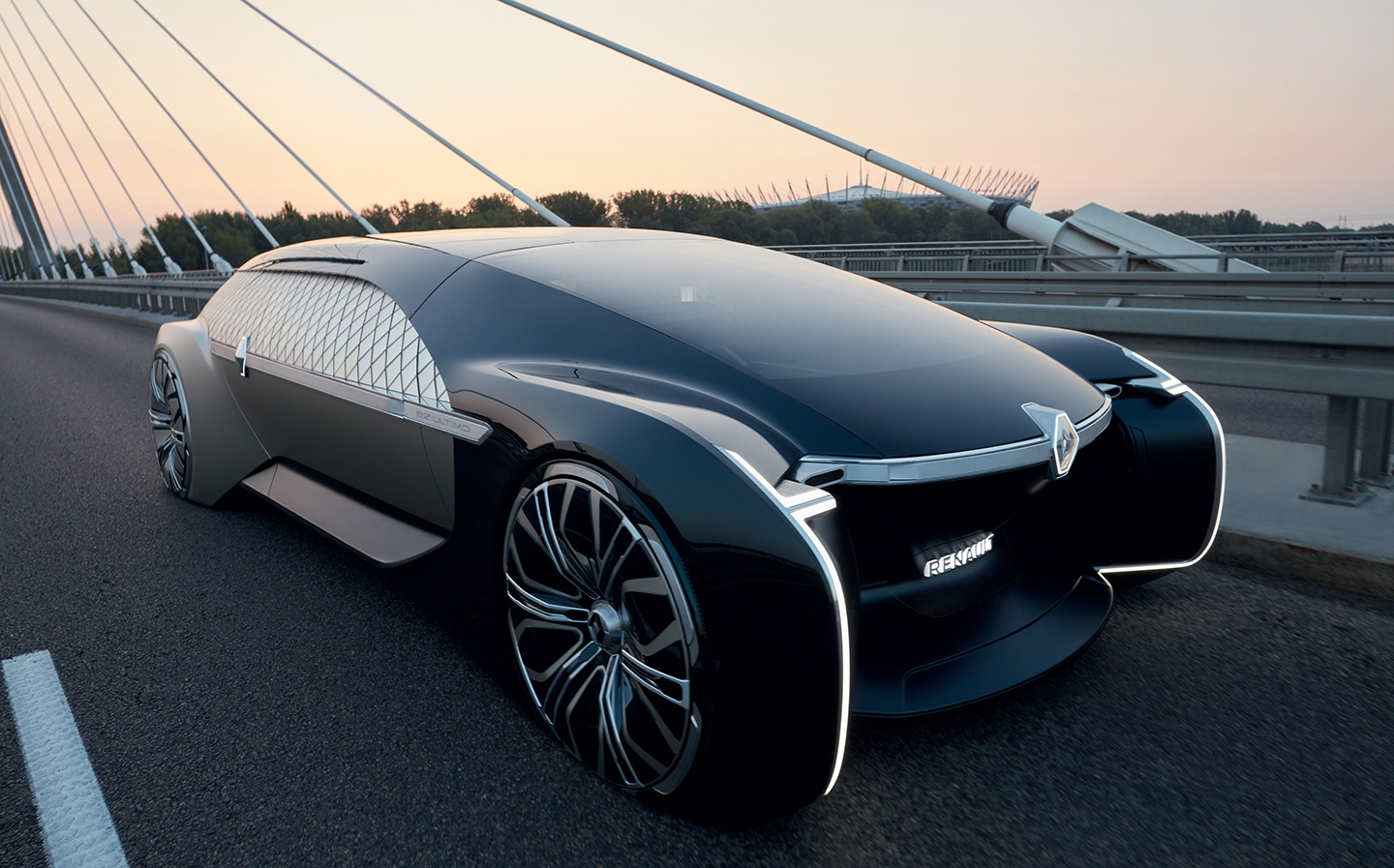 One vehicle that definitely won't be turning up in showrooms anytime soon is perhaps the Paris Motor Show's star concept car: the autonomous Renault EZ-Ultimo. Described in Renault's own words as an "individual mobile lounge", the EZ-Ultimo foresees a future where premium self-driving vehicles could end up replacing more traditional high-end chauffeur and hotel shuttle services.
With sights set on more affluent clients, the EZ-Ultimo is a suitably plush interior, complete with advanced augmented reality interfaces and furnishings of wood, leather and marble. It's probably safe to say none of this will be offered as optional extras on the next Clio.
On sale Concept only
Rivals Mercedes-Benz F 015 Luxury in Motion research car