Renault launches new Koleos family-friendly SUV
Goes on sale early 2017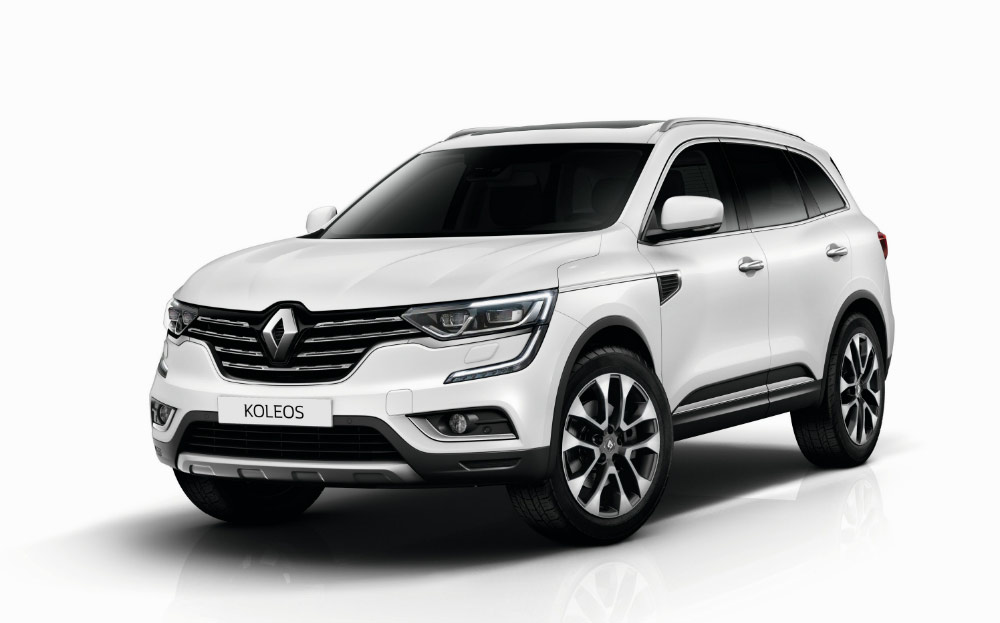 RENAULT GAVE up trying to sell large family cars in early 2012. Then, it cut no less than five model ranges from its showrooms, including the Laguna and Espace, as it fought to return to profitability.
Now, as part of that plan to return to health, the French car maker is launching a new, large SUV, called the Koleos, which it hopes will prove more popular with family car buyers who migrated from saloons, estates or MPVs (people carriers) to SUVs.
Set to go on sale early next year, the Koleos is similar in size to a Nissan X-Trail, with which it shares many of its mechanical parts, and should cost from about £23,000.
---
Browse NEW or USED cars for sale on driving.co.uk
---
The company appears to have followed the car building manual entitled "Play It Safe," so pinning down the unique selling point for the Koleos is not easy.
It offers a spacious five seat interior with a large boot, but the company says that at this stage there is no seven seat version; instead, it will wait to see if there is demand for the latter. The long, 4,670mm body means there's space to add extra seats at a later date, and parents will appreciate doors that are said to have one of the widest apertures of any SUV.
Visually, the familiar and striking Renault face is present and correct, while the rear of the car is influenced by the latest Megane hatchback, which goes on sale in Britain this summer. The car boasts good ground clearance, which is said to help ensure that certain versions are more than capable of tackling more than the school run and weekend trips to DIY stores.
Front and four-wheel drive versions will be offered, and four-wheel drive models will use a selectable "All Mode" system that means the car can be run in two-wheel drive to save fuel, or with adaptive four-wheel drive, such as in poor weather, or as a permanent four-wheel drive when tackling tricky terrain.
Powering the Koleos is a range of two four-cylinder petrol and two diesel engines, spanning 128bhp to 173bhp. The company has not yet revealed performance data or fuel economy and emissions figures for the range.
A wide suite of electronic driver aids will be available with the SUV, as well as gadgets including a BOSE audio system, surround view cameras and even heated rear seats. And there's a choice of 7 inch or 8.7-inch infotainment screens, using Renault's R-link system.